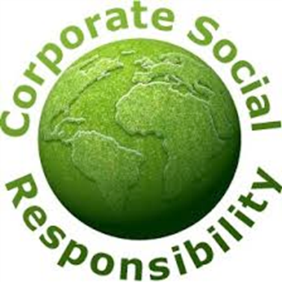 With effect from April 1, 2014, every company, which either has;
a net worth of Rs 500 crore or
a turnover of Rs 1,000 crore or
net profit of Rs 5 crore,
needs to spend at least 2% of its average net profit for the immediately preceding three financial years on corporate social responsibility activities.
Wildlife SOS can help you achieve your CSR Goals
Acting as your Implementing Partner Wildlife SOS can:
Identify or develop a programme that complements your CSR policy
Effectively execute that programme
Provide turn-key, transparent financial reporting, in a timely fashion, meeting all required CSR
guidelines
Wildlife SOS's Programmes
Come Within Schedule VII of CSR ACT
Conservation Education & Awareness
Educate Children & Discourage Child Marriage
Provide Seed Funding & Training for Alternative Livelihoods/Micro-Enterprises
Facilitate Women Empowerment through Skill Training/ Cottage Industries
Wildlife Rescue & Rehabilitation
Environmental Conservation & Habitat Restoration
Human-wildlife Conflict Mitigation
Development & Management of Wildlife Rescue Facilities
Anti- Poaching and Wildlife Enforcement Training
Wildlife SOS Is A Reliable and Trusted Implementing Partner
Registered with Ministry of Corporate Affairs IICA-IA Hub (IA Hub Code:A000170)
MOU with 10 State Governments for biodiversity conservation initiatives
Support from the Ministry of Women & Child Development (MWCD), GOI for our Indigenous Community Women Empowerment Initiative
MOU with Delhi Government & GMR Airport Management for humane animal control
Being Supported by Bharat Heavy Electricals Limited (BHEL) – a Maharatna PSU for Habitat Restoration in Karnataka
Working with Project Elephant, Ministry of Environment & Forests and Climate Change, GOI
Recognized by The Animal Welfare Board of India (AWBI), GOI
Working closely with Central Zoo Authority (CZA), GOI
The fundamentals of CSR rest on the fact that not only public policy but even corporates should be responsible enough to address social issues. Thus companies should deal with the challenges and issues looked after to a certain extent by the states. Among other countries India has one of the oldest traditions of CSR. Much has been done in recent years to make Indian Entrepreneurs aware of social responsibility as an important segment of their business activity but CSR in India has yet to receive widespread recognition.
The Ministry of Corporate Affairs has notified Section 135 and Schedule VII of the Companies Act 2013 as well as the provisions of the Companies (Corporate Social Responsibility Policy) Rules, 2014 to come into effect from April 1, 2014.
To comply with the Act, companies can undertake activities for social good listed in Schedule VII on their own or through a trusted Implementing Partner that has been in existence over three years and has a proven track record and is registered as a Trust or Society. Wildlife SOS is a well know name in India and around the world that has been working with communities and organisations to conserve India's biodiversity and environment in an holistic manner – addressing the needs of tribal communities and protecting biodiversity.