Earlier this week, local farmers in Brahmanwada village, Nashik stumbled upon three tiny leopard cubs huddled together amidst the dense sugarcane fields while harvesting their crops. The cubs were barely old enough to open their eyes and were mewling helplessly for their mother so the farmers called in the Forest Department for help.  It is not uncommon to spot leopards in this area, as there are several sugarcane fields that provide a safe cover for these wild cats and a suitable shelter for giving birth and rearing their cubs. Mother leopards often leave their young under the safe cover of the tall sugarcane fields while they go hunting during the daytime. However, most often than not, these cubs face the risk of being exposed with farmers moving into the fields to cut down the crops, especially during the harvest season.  Consequently, this also gives rise to unsavory conflict situations.
The three leopard cubs, identified as one male and two females, were estimated to be about twenty days old and were found to be in good health. As the cubs were quite young and were still dependent on their mother for survival, the Forest officers sought to reunite them. However, after several attempts the mother failed to show up, much to their disappointment. The Range Forest Officer Mr. Sanjay Bhandari then reached out to the Wildlife SOS team operating out of the Manikdoh Leopard Rescue Center in Junnar for their assistance as the team has had years of experience in successfully reuniting leopard cubs with their mothers in Maharashtra.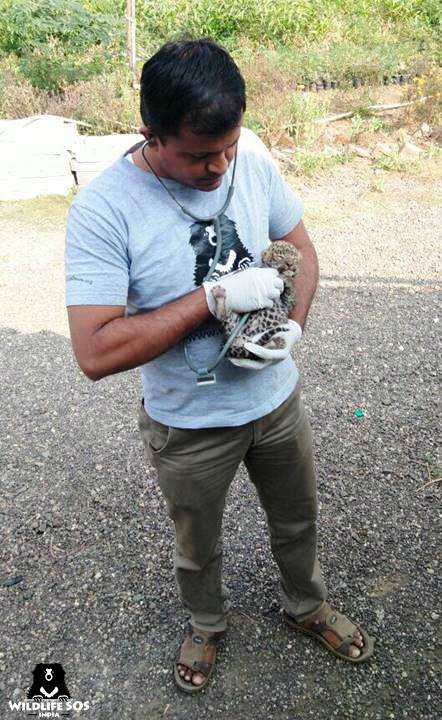 Initially the villagers were apprehensive and insisted that we take the cubs away from the area.  However, they were more understanding of the situation on realizing that the enraged mother in search of her missing cubs would pose a bigger threat to them.
The Wildlife SOS team rushed to their aid and following a quick assessment of the situation, senior veterinarian, Dr. Ajay Deshmukh and his team arranged for the three cubs to be returned to the field where they were found. They were carefully placed in a safe box and the team installed a remote controlled camera trap to document the leopard cubs and the reunion process, while monitoring the area from a distance. After a long wait of several hours, they saw a female leopard cautiously emerge from the forest and after checking her cubs, carefully carried them by the scruff of the neck and vanished into the forest.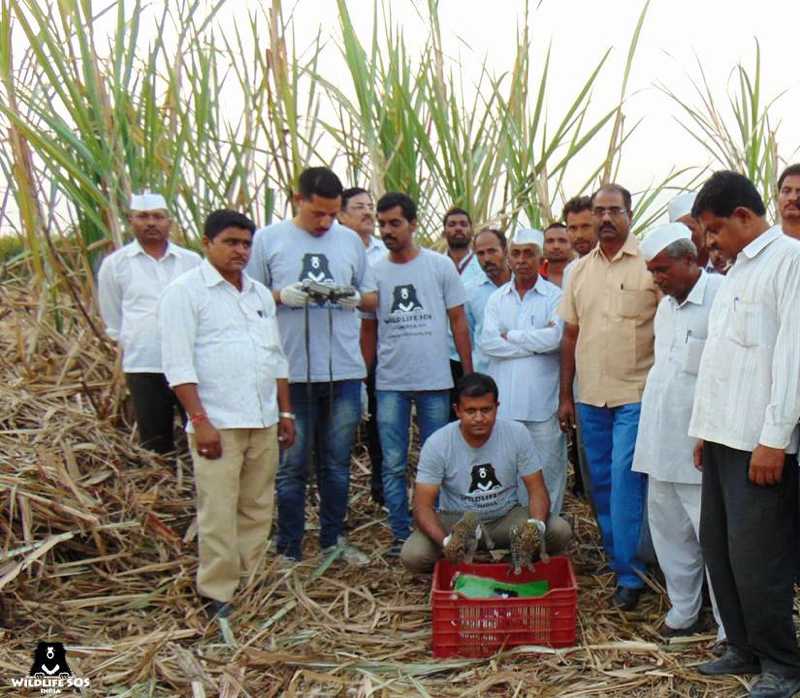 Reuniting lost cubs with their mother is important as it helps preserve the leopard population and prevents human-leopard conflict. Moreover, it is essential for the cubs to have a chance to live freely in their natural habitat rather than being forced to live a life in captivity. You can catch a glimpse of the heart-warming reunion between the Leopard cubs and mother here: