From day one, she turned our lives upside down. Sita's 2,100 km journey to her new home with us, the maiden journey of our then newly designed elephant ambulance, began in the pouring rain. Torrential showers threatening to flood the city and sabotage the rescue, Sita and her companion elephant Mia were loaded by moonlight, during the briefest respite from the angry weather.
With a badly fused limb from a broken leg that was never allowed to heal, to a painful case of ankylosis in both front legs, and abscesses riddling her feet and toenails, forced to work despite her old age and debility, even as her kidneys and liver grew steadily weaker from age and malnutrition, Sita was possibly the worst case of neglect we'd ever seen in a circus elephant, or in any other elephant for that matter. When you work with captive elephants, you see a lot of pain and suffering, but you're also blessed with the chance to experience the immense capacity to forgive and the enviable resilience that is so special to elephants– and this last year and a half with Sita has been testament to why elephants don't ever, ever belong in captivity, why making them perform or beg or entertain for our amusement is an insult to their sentience and their capacity to feel, love and trust and the amazing intelligence that allows them to understand and comprehend the betrayal of this love and trust. Sita did not deserve the life she had. No elephant does.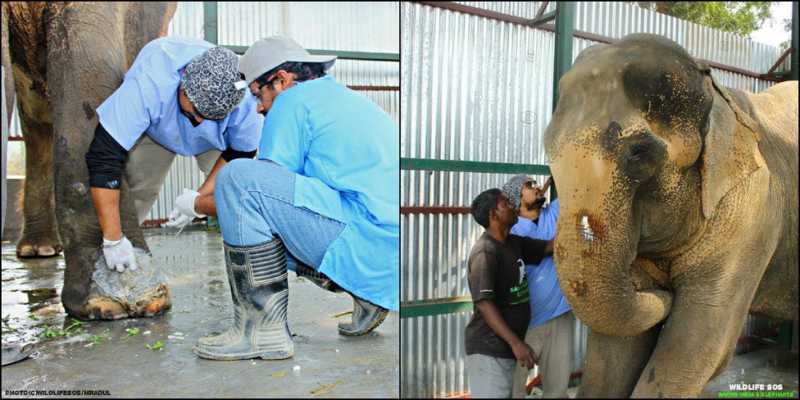 We did everything we could to make her life comfortable, and to help her heal at her own pace.  Footbaths, a nutritious healthy diet, short leisurely walks whenever she felt up to it, baths and painkillers. We bought a full-time crane for the nights she would slip and fall and struggle to get back to her feet, so we could always be around to help her back up, and even keep her strapped on for a bit to get the weight off her limbs as we gave her treats and reassurance. Our veterinary team were angels, steeling themselves against the pain of knowing better than everyone else what she was going through, and remaining determined to make her better despite fully understanding the challenge of it. Her keepers were her guardians, by her side for every painful step, their hands running reassuringly along her trunk through every treatment. Slowly, this withdrawn elephant began allowing us a glimpse into her personality, as she slowly started to trust us.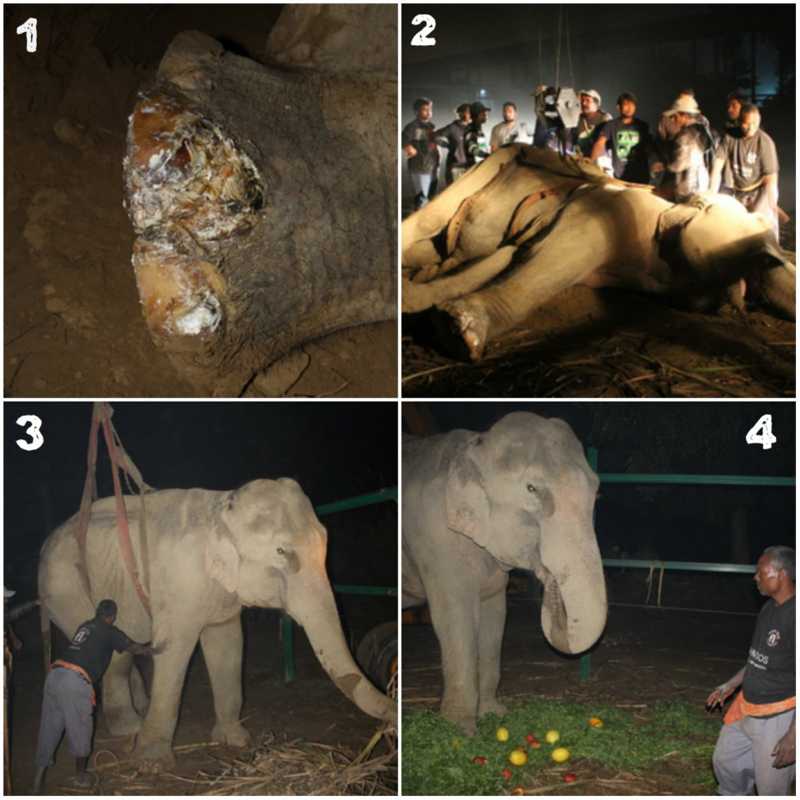 Sita was quite unlike any other elephant we've ever rescued or known. She was a calm spirit, more reserved than her best friends Mia and Rhea, and kept more to herself. Even the day she was reunited with Rhea, the third elephant from their circus who we were only able to rescue six months after Mia and Sita's arrival at our sanctuary, Sita's welcome to her long-lost friend was deceptively serene. She rumbled softly, linked trunks with her sister elephants, and caressed and comforted them both in a private oasis of peace that she created for them.
She was aware of her strength, firmly moving the vets away if any treatment bothered her, but gentle enough to never hurt anyone. But more than her physical strength, it was her resilience, her mental strength and her calm fighting spirit that pulled the hardest on our heartstrings. Sita fought every day of her life – to walk, to move, to live. Fate had dealt her the cruellest of cards for nearly her entire life, but she was determined to make the best of the freedom she had while with us.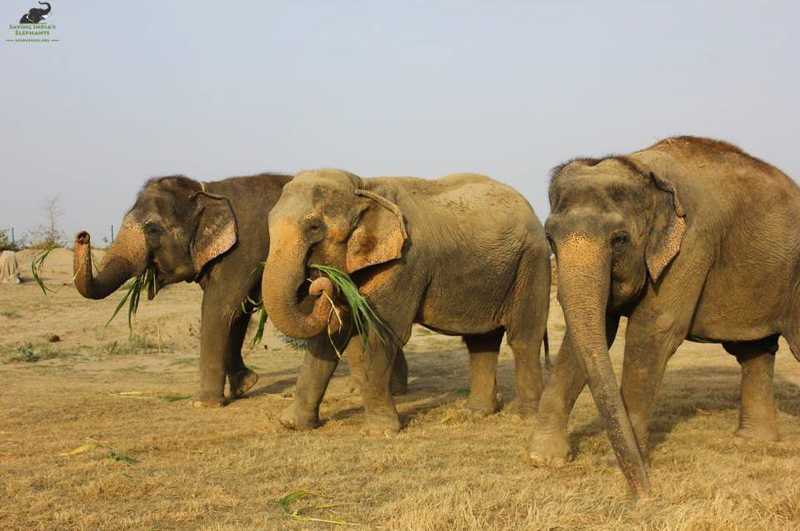 There was not one visitor, one keeper, one staff member, one volunteer to ECCC during her brief stay with us that was not both moved by her plight and awestruck by her determination to fight her circumstances.
For the last few months Sita spent her time in a specially designed enclosure that we built for her – with a gunny sack wall and support pole for her to lean against when she needed rest and freshly ploughed mud that was gentle on her worn out feet. She loved her new space, finally seeming at ease, and resting against the support provided for her, finally getting some restful nights.
Then last night, the exhaustion of nearly 60 years of agony caught up with her. Sita refused to eat, refusing even the medication the vets tried to give her. She had always been the elephant that knew her own strength and she knew when it was giving way, and when it was time to let go. She passed away quietly, gradually sinking to her knees, and breaking all of our hearts.
We found out today that the impaired circulation to her vital organs, caused by her immobility and inability to rest, had caused them to fail leading to her demise.
Along with the staff, Mia and Rhea said their goodbyes this morning, in a quiet and sombre manner, quite unlike their usual boisterous selves, that we feel she would have appreciated.
Her time with us was brief, too brief. For her more than 56 years of captivity and cruelty, she had just a year and a half with us. It pains us to know we didn't have more time with her, to undo all those years of neglect, to make right the wrongs done to her at human hands, to give her a real chance at a healthy life, the life of a free elephant. But we hope that we were the respite in the storm that her life had been. That just like the night of her rescue, loading her and Mia in the briefest of dry spells between the torrential downpour, Sita had a taste of respite – of kindness, of healing, of trust and of so much love- during her time here, and that wherever she is now, the clouds beneath her are white and soft and gentle on her tired feet.
Sleep well, Sita, and know that there's always a special place in all our hearts for you – cushioned with gunny sacks and support poles and freshly ploughed land and full of love and ardent missing.
…
Below is a photograph of Sita's mahout lighting a "diya" (or earthen lamp) on Sita's memorial site at dusk.