It's been almost six years since the brave and vivacious Mia was rescued from the cycle of pain and misery she endured as a circus elephant. Reduced to a mere prop meant for human entertainment, Mia's former life consisted of performances against her will, savage beatings under the guise of training, starvation and neglect by her tormentors.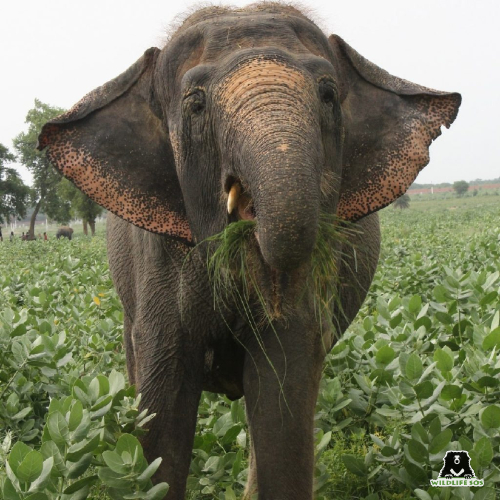 Her strong will and exuberant spirit kept her going through the tough times, until 2015 when Wildlife SOS came to her rescue and gave her a chance at a kinder, better life at the Elephant Care and Conservation Centre in Mathura.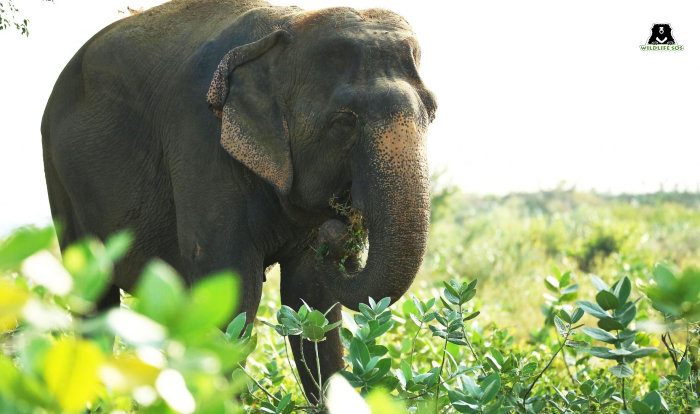 It was here that Mia first experienced basic sentiments of kindness and empathy. However, it was not an easy transition for her. Having gone through a lifetime of maltreatment, the elephant was extremely wary of human beings and struggled to adapt to her new surroundings. She would display stereotypic aggressive behaviour, common among elephants rescued from harsh situations such as pacing along her enclosure in discomfort for hours at a stretch and refusing to rest.
Our elephant care staff left no stone unturned to make Mia feel at home. They installed various structural enrichments around her field to keep her mentally and physically stimulated. Enrichments encourage the animal's innate behaviour thus helping them adjust to their new environment and enhance their well being. Throughout this challenging journey, Mia always kept her brave face on and refused to give up. Soon, there were noticeable improvements in her behaviour.
Inspite of a difficult start, gradually our staff gained Mia's trust and she was cooperative during her regular veterinary visits. She began using the enrichments in her enclosure and started sleeping through the night.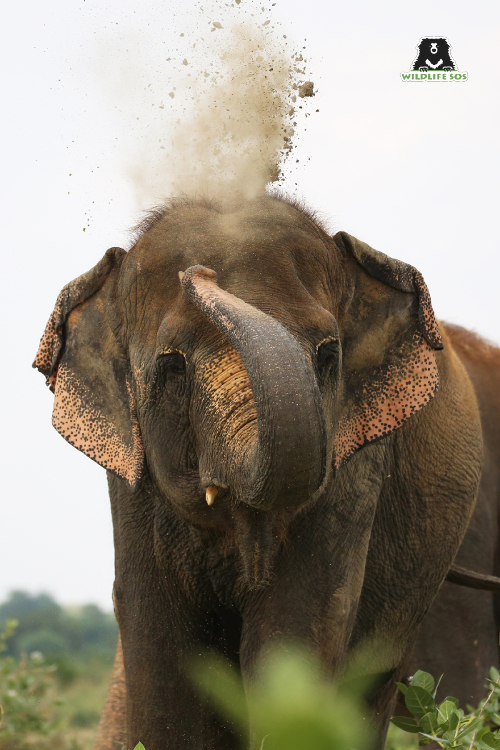 For the longest time, Mia's dearest companion was Sita, a fellow performance elephant who was rescued along with Mia from the same circus. About a year later, they were joined by Rhea who was also extricated from that very circus. Together, the trio who shared the same tragic fate formed a strong bond and were practically inseparable. Unfortunately, Sita could not survive the injuries she sustained during captivity and passed away soon after. Mia and Rhea's friendship continued to grow over time and the two became each other's support system in their path to recovery. Today, the two can be never spotted apart. Rhea assumed the role of a protective elder sister, standing by Mia at all times, leading the way during their daily strolls and watching over Mia as she enjoys a quick siesta.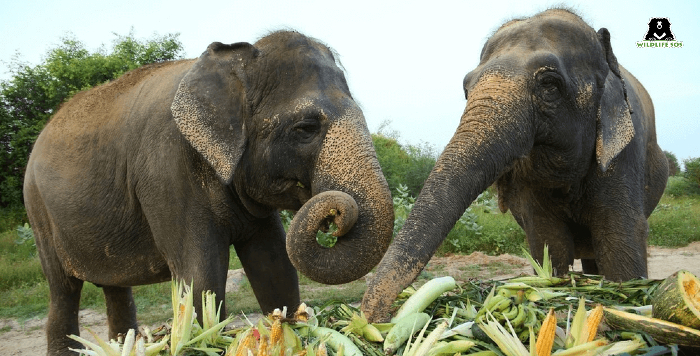 Currently, Mia and Rhea can be seen embarking on leisurely walks, taking measured steps due to their old age. The years of neglect she suffered in captivity led to a massive deterioration of her cuticles and footpads and caused stiffness in their joints.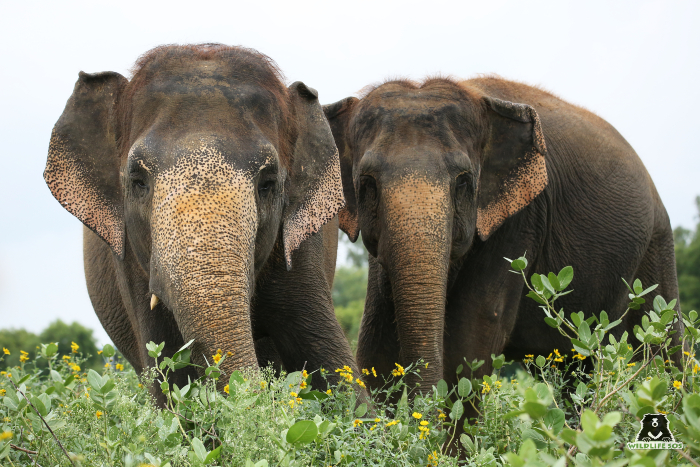 Mia undergoes intensive foot care treatment due to her chronic toenail abscesses. Her caregiver distracts Mia with her favourite green fodder as stands in the treatment area while our veterinary team tends to her wounded feet. The medicated foot baths she receives are crucial in protecting her from further damage and expediting healing.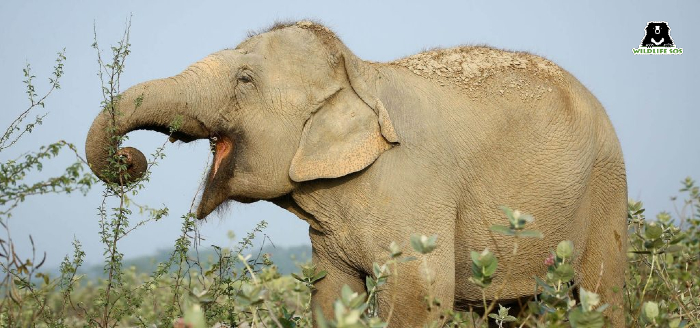 The elephant who was once severely malnourished now relishes a diet of locally sourced, nutritious fruits and vegetables including watermelons, papayas, cucumbers, pumpkins, sugarcane and green fodder. Mia adores her fruit bucket to an extent that she will not hesitate to sneak a few pieces from Rhea's fruit bucket too!
Mia's courage and strong will is an inspiration to us all!