Holly's story is a heart-breaking tale of the many exploited begging elephants in India. Thankfully, unlike other abused elephants, fate led her to the light at the end of the tunnel towards a better future.
At a tender age, begging elephants in India are ripped off from their maternal herd, their families and are trafficked by humans for the sole purpose of commercial exploitation. Unlike in the lush, green forests where they would be taught life skills from their herd, in their new unnatural homes they are thrashed and forced by their human traffickers to surrender their willful, wild spirit to become an elephant only for namesake. They become no more than a means of earning money.
In a bid to quench this thirst for money, these poor pachyderms are made to suffer endlessly. As if their monotonous schedule of walking every day on hot tarred roads to go from village to village to beg for alms was not enough, their owners even go to the point of renting them out for weddings and processions in a bid to earn more money! These elephants are rarely provided with any rest in between, and often worked to the point of over-exertion. As long as the elephant has some energy left in it, it is tortured to work for every single penny that it can get.
As the age of the elephant progresses,  they have lesser stamina and exhaust easily, and for an owner whose sole purpose of owning an elephant is commercial exploitation, keeping these elephants or even providing them with medical care is not even considered an option. It becomes a norm to "dispose" off these elephants as soon as possible.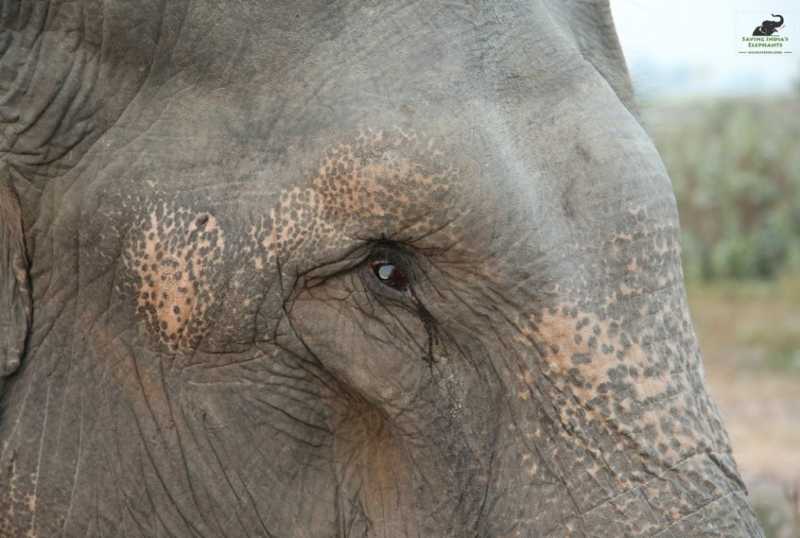 When Wildlife SOS team first met Holly, they were overwhelmed to see the pathetic state she was in. Being completely blind in both eyes, she would lightly touch the ground to make sure of her surroundings or outstretch her trunk in the air to whiff off the scents. Her gait was awkward too- very evidently, she had a poor body conformation as her hind legs were severely deformed. Her body too bore the signs of her tortured life and were covered with chronic abscesses, some of which were still open and discharging pus. It really does make one wonder, how can humans be capable of such abuse?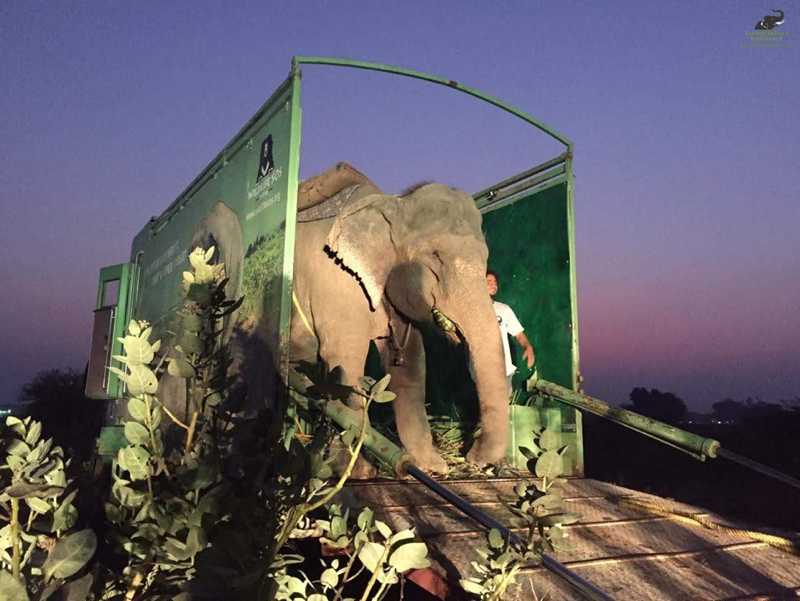 After giving her a good portion of fruits and sugarcane, our team loaded her on to the ambulance and set on the journey to the Wildlife SOS Elephant Hospital. Throughout the journey, our team had to make sure to drive the truck slowly and steadily so that she does not lose balance and injure her already deformed feet. Holly, the first patient at the Elephant Hospital, arrived at night.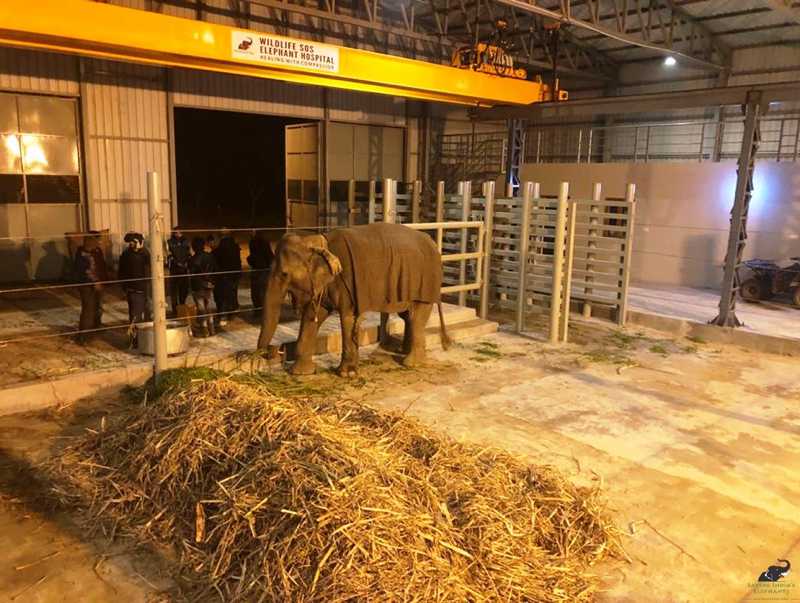 Our veterinary team was ready with essential drugs to dress and clean her wounds. In order to keep her warm at night, our team had laid freshly clean blankets over her and two halogen, heat lamps were installed at the enclosure. Straw was laid out on the enclosure floor for her to comfortably lie down and have a good night's sleep. It was also ensured by the team that she had enough lukewarm water to drink and soft green fodder and chopped vegetables for her to eat at the night.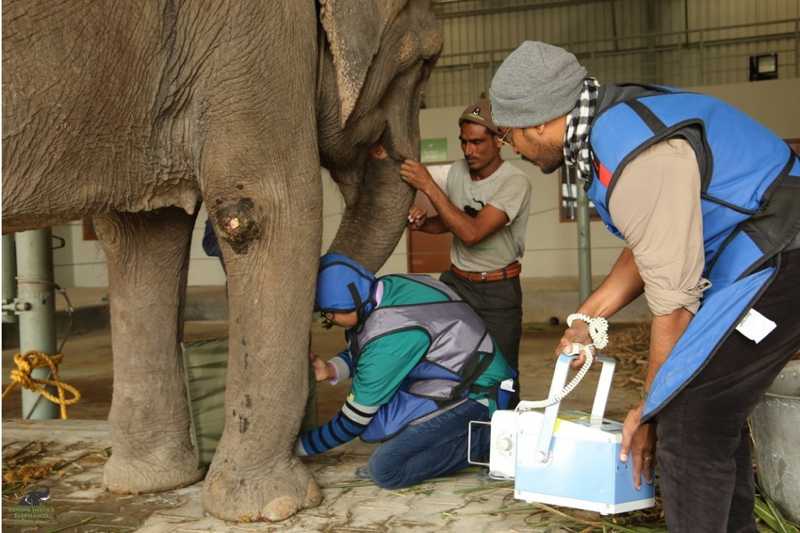 Through preliminary assessment, our veterinary team has confirmed that Holly suffers from multiple joint disorders and has severe arthritis. As a result of which, she suffers from poor body conformation and compensatory leg lameness, which render her movement restricted. She is in severe pain as well due to chronic wounds on her shoulders, some of which are septic that require urgent treatment otherwise they can potentially reach her bones. She has complete blindness due to keratitis as a result of prolonged improper nutrition and lack of medical care.
The next critical step for the Wildlife SOS team now is to put her on her nutrition rich diet so that her immunity strengthens and complements the treatment that the veterinarians have planned for her. We thank you from the bottom of your hearts for all your love and support for our beloved Holly!