Watching young Mowgli exuberantly bounding around his enclosure at the Agra Bear Rescue Facility, it is hard to imagine that it has been almost a year since he first came into our lives. Mowgli's story was one that had us all in tears. He was found clinging to his dying mother after she was electrocuted by poachers outside the Sanjay-Dubri National Park in the state of Madhya Pradesh. Driven by hunger and the need to sustain her milk-dependent ten week old cub, the female sloth bear had ventured out of the reserve in search of food. Taking advantage of the fact that anthropogenic pressures on forests and prey base are forcing wild animals to move out into human settlements, poachers saw this as an opportunity to set up deadly traps for them. With her little cub clinging on tightly to her back, the mother bear made her way into a farm unaware of the tragedy that awaited her on the other side. The impact of the high voltage wires strewn across the farm boundary by the poachers immediately paralyzed the mother from waist down while her cub miraculously survived despite minor electrical burns on his forehead and back.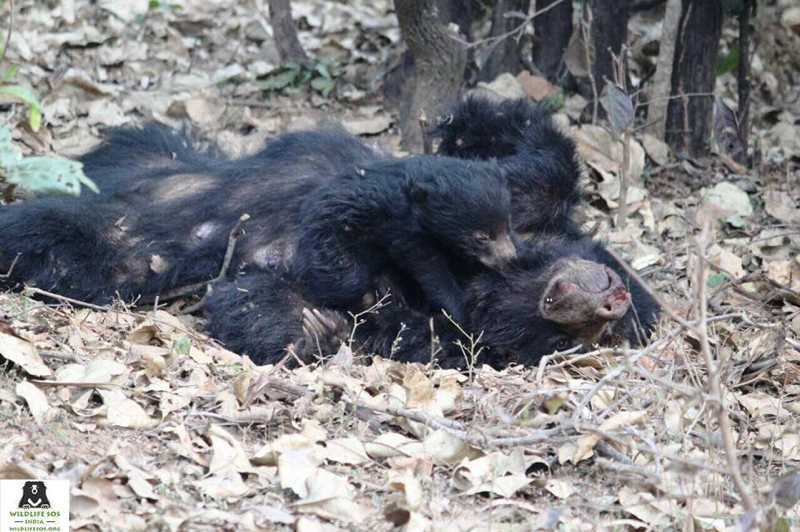 The most heart-wrenching sight was the following day, when Forest officials found the terrified little cub still trying to nurse from his dead mother. Rendered motherless, the orphaned cub was transferred in to the custody of Wildlife SOS and moved to the Agra Bear Rescue Facility.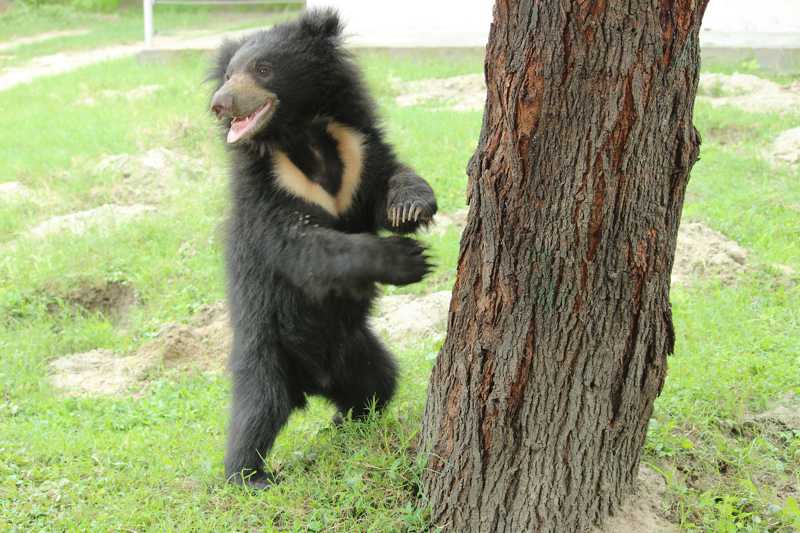 A year has gone by since his rescue and Mowgli's transformation since then has been tremendous. He spent the first few months at a cub weaning center where he was bottle-fed by his keeper Satinder who has almost 14 years of experience caring for rescued sloth bear cubs at Wildlife SOS. With time and patience, Mowgli developed a close and trusting bond with him but he still prefers to maintain his distance from most people and usually expresses his dislike by mock charging towards them. He has grown much stronger with the constant care of Satinder and our veterinarians, along with healthy and nutritious food that he gobbles with gusto.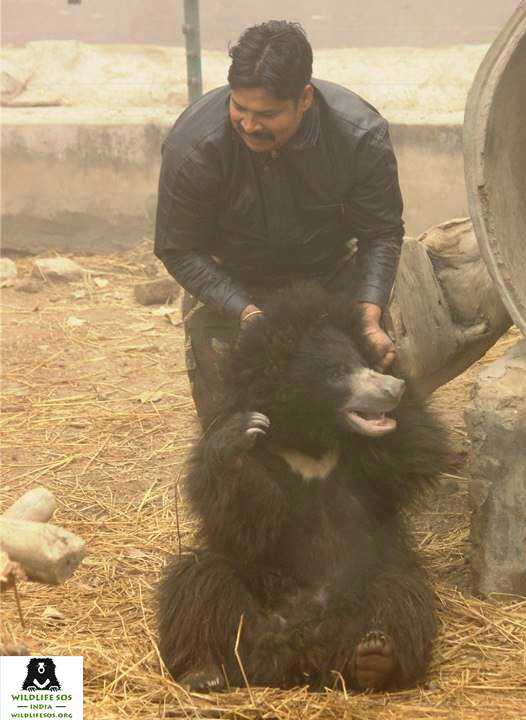 As he has outgrown his enclosure at the cub weaning center, our veterinarians recently moved him into a bigger outdoor socialization enclosure neighbouring that of some of our friendlier and more welcoming bears- Rani, Chotu and Butterball. Although he is still too young to be introduced to the older bears, he can interact with and get to know them next door from his enclosure. Despite having been hand reared by our staff, Mowgli remains a wild bear at heart and is truly in his element when he is left outdoors with all its exciting smells and sounds! He is extremely curious and always on the lookout for adventure. When he is not busy exploring his enclosure or honing his tree climbing skills, Mowgli enjoys playing with various enrichments such as honey logs, treat filled enrichment balls, concrete tunnels and bamboo platforms.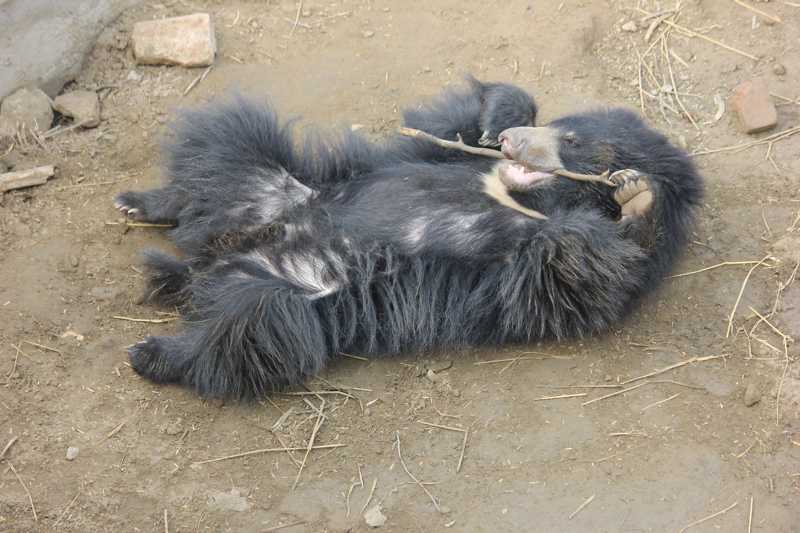 According to our senior vet Dr. Ilayaraja, Mowgli is in the peak of health and now consumes three meals a day comprising of his favorite fruit, milk and honey laced porridge. Watching Mowgli make such a remarkable recovery and grow more confident by the day is truly encouraging and we are glad to be a part of this loveable little bear's rescue and rehabilitation journey.
We would like to extend our gratitude to all our kind and generous supporters, who have made it possible for us to provide a safe and comfortable home to Mowgli!  To help us provide Mowgli with the care he needs, consider sponsoring him at this link.