The Wildlife SOS team at the Manikdoh Leopard Rescue Center located in Maharashtra recently played host to a group of 50 students from Annasaheb Awate Vidyalaya, Junnar. Accompanied by their teachers and Forester Mr. Sunil Salunke, the students were brimming with excitement as made their way through the entrance gates and were greeted by the deep rumble of our resident leopards, reverberating from the adjoining enclosures.
The young and enthusiastic group sat through an orientation session with senior veterinarian Dr. Ajay Deshmukh who explained to them the work Wildlife SOS does and told them about the wonderful animals they were a part of our rescue facilities across the country. This was followed by a presentation that addressed the issue of occasional man-leopard conflicts that take place in the surrounding areas and ways of avoiding and tackling such situations.
In recent years, there have been a number of leopard encounters in the neighbouring villages of Junnar and the children were keen to share the problems that they and their families faced regarding safety and the fear of living in close proximity these wild cats. A majority were children of sugarcane farmers who have often caught glimpses of leopards wandering in the fields and have lived in fear of the same.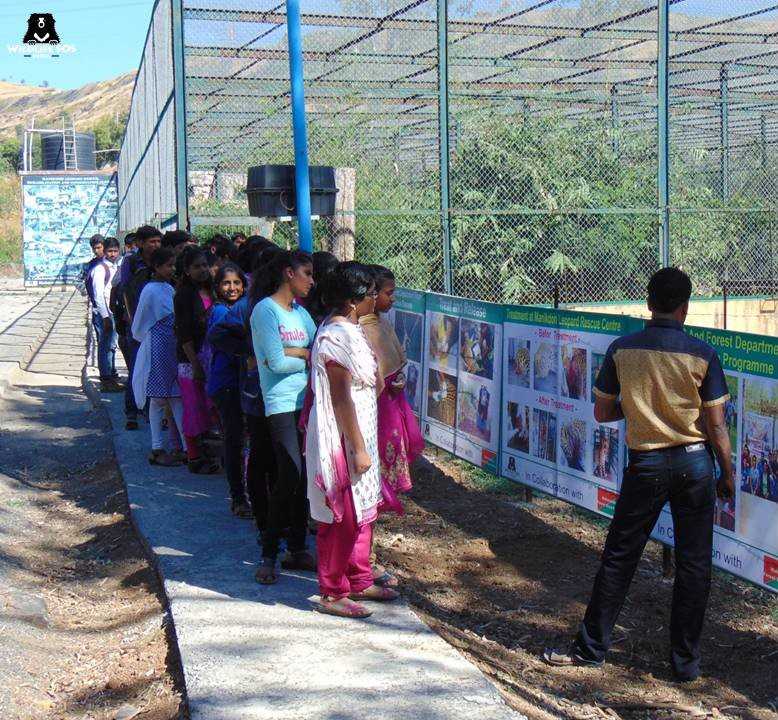 Addressing these problems, our team went on to explain some simple forms of avoidance behavior which would prevent them from becoming vulnerable to a possible encounter with leopards. They were advised to always carry torches, refrain from going out during the early dawn and twilight hours without being part of a large group of adults or to wander out into the crop fields alone at night. In truth, leopards are wary of human presence and prefer to maintain their distance and they can be scared off by playing loud music or make rattling noises with a stick.
Despite these issues, the children were willing to understand and learn as much as they could about the leopards as well as their habitat and behaviour, and they even raised interesting questions about conservation efforts and the role they could play in protecting the lives of these precious animals.
The highlight of the visit however, was the tour of the facility as the youngsters were thrilled to see our rescued leopards. They were awed by the sight of these majestic felines strolling gracefully across their large free range enclosures and playing on their structural enrichments while some were enjoying a peaceful afternoon nap on the tall bamboo platforms.
The visit was a wonderful experience for the students who not only had a chance at coming face to face with these elusive leopards but they also took back with them a very valuable lesson on conservation and respecting the wildlife that reside in close proximity to their homes.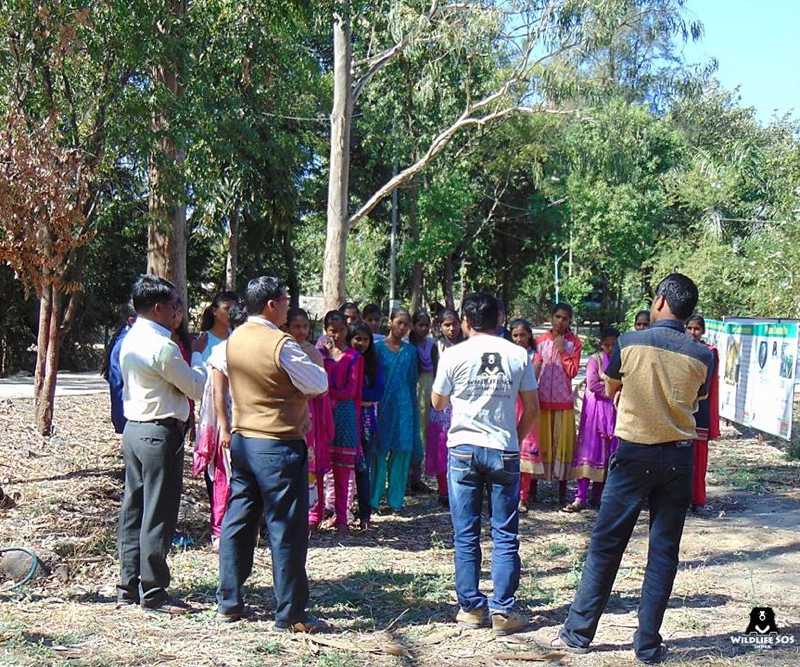 The Manikdoh Leopard Rescue Centre managed by Wildlife SOS in collaboration with the Maharashtra Forest Department currently houses 31 leopards and provides temporary or life-time care, for leopards injured by villagers.  Our team conducts regular training programs detailing "capacity building" for Forest Department staff and for vets in outlining the use of tranquilizing gear. They also provide education to local farming communities thereby increasing their awareness and tolerance for coexistence with these beautiful cats.