The blow of an ankush, the loud command of an unfriendly voice and the end of a short slumber – that is what summed up a normal day for Asha as a riding elephant at the Amer Fort, in Jaipur. While adored and appreciated for the royalty and the beauty, the Fort holds dark truths of elephants' joyrides that involve the brutal process of taming a wild elephant for the purpose of entertainment. Asha knew nothing of freedom until Wildlife SOS rescued her, in 2015, and her body spoke for the lifetime of neglect that she faced at the hands of those who owned her. When not riding uphill the blazing stone fort roads after she was injured and unable to walk, Asha was sold as a begging elephant who then spent her time walking on the unforgiving streets for survival. With no care rendered to her and her increasingly worsening injuries, we knew that it was imperative to get her to the Elephant Conservation and Care Centre, in Mathura.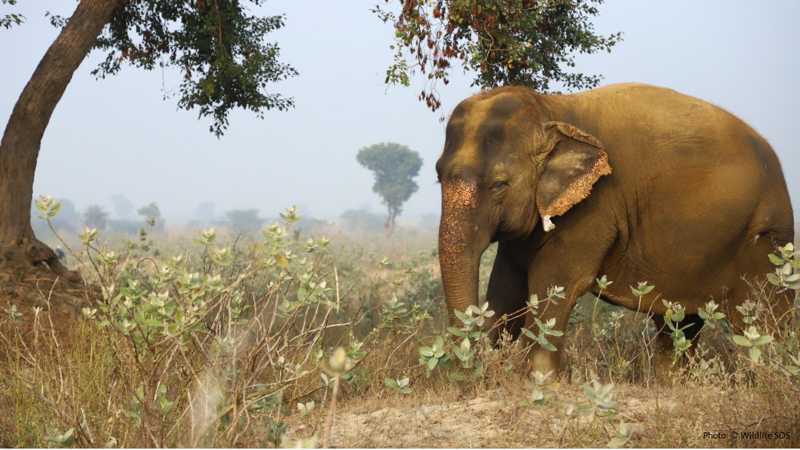 One look at our majestic Asha, and one is filled with happiness as to how much positivity and courage this pachyderm has packed within her. Her healing journey has been nothing short of an inspiration for us all, as she regained her strength and received regular medical attention to her unhealed wounds, torn footpads and diffused arthritic joints. Asha instantly made herself at ease with her surroundings and is the closest to Suzy, who is the oldest female elephant under our care and is completely blind. Asha and Suzy are inseparable, as Asha has strong matriarchal tendencies and is fiercely protective of Suzy.
Asha looks forward to her morning and evening walks with Suzy, and during these walks, if Suzy gets out of Asha's sight, she rumbles her stomach loudly to call out to her. Our agile Suzy quickly rushes to her friend's safe side. Suzy shares an immensely deep bond with Asha and the two are always joint at the hip. She understands the quirks of her friend very well and can accurately guess what Asha is going to be up to next. Asha leads the way in these walks, being the guiding light to Suzy, as the duo occasionally pauses to stretch their trunks towards their keeper who then feeds them dates and peanuts – the only inspiration to get them to walk!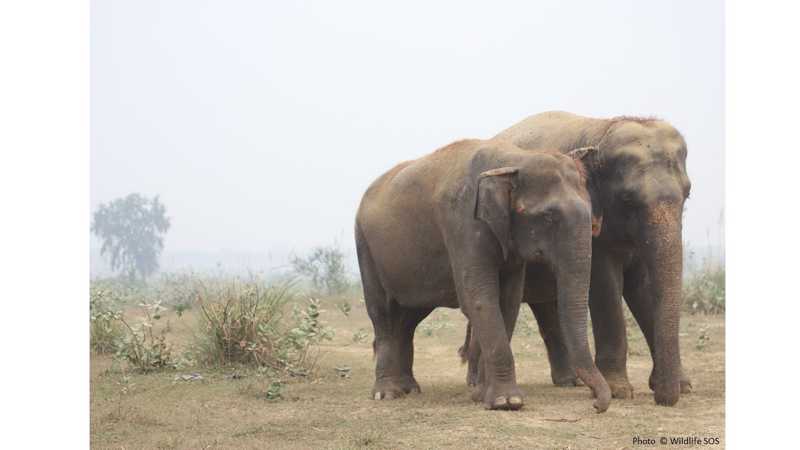 During walks, Asha has a peculiar habit of pausing every time that she catches sight of someone not known to her, and she will refuse to move until the person leaves! Almost as though too shy to walk, her slow pace is due to her ankylosed foot and permanent disability in her leg. Asha presently has a medical treatment charted exclusively for her which involves foot baths in lukewarm water, turmeric and boric acid that acts as an antiseptic for her toenail abscess. Along with this, her wound on the thigh region is cleaned regularly and dressed with antiseptic ointment and is gradually healing. With winters set in northern parts of Northern India, Asha is additionally receiving warm oil massages to prevent her skin from getting cracked in winters.
Asha enjoys munching down green fodder (berseem) and jaggery, as well as sweet potatoes! Her cage feeder is full of pumpkins and dates which she meticulously picks out with her dexterous trunk to chomp them down quickly leaving little for her dear friend, Suzy.
Asha has emerged victorious in the face of travesty and pain that her cruel owners put her through, and we are proud to be such an intrinsic part of her healing journey.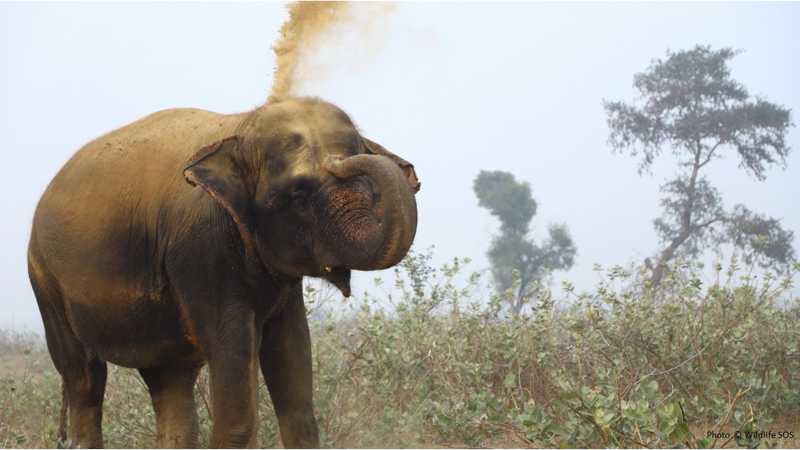 Presently, Wildlife SOS has launched a campaign in Jaipur to spread awareness on the plight of captive elephants that are used for joyrides at the Amer Fort, and to promote responsible wildlife tourism in the country. Do click on the link below to read the detailed report of elephants like Asha who face the brutal fate of greed for the sake of entertainment of tourists. Each time that you see an elephant being used for joyrides, do think of the remarkable journey that Asha has undertaken and sign our petiton to #refusetoride.
https://www.avant8.com/wp-content/uploads/2018/09/AWBI-Report.pdf