Kangaroos were spotted in India, and sure enough, they were all over the news! The recent seizure of kangaroos in West Bengal indicates that smuggling might be taking place in the region. Such large mammals are in demand mostly for their body parts as meat, for medicinal properties, and to create souvenirs Wildlife trafficking is a multi-billion dollar industry, at par with other crimes such as narcotics, arms and weapons, and human trafficking, to name a few. Unfortunately, India too, is not immune to this enormous predicament threatening its native wildlife.
Scale of wildlife trade in India
Traditional Chinese medicine, pet trade, meat, and superstitions are the biggest reasons for wild animals to be trafficked from across national and international borders in large numbers. According to the Ministry of Environment, Forest and Climate Change, over 1,256 cases of illegal wildlife trading and poaching of endangered animals were recorded between 2017 and 2019, and 2,313 offenders were arrested.
Some of the most trafficked species include Indian Star tortoises, pangolins, sea horses and birds. In March 2022, the Delhi Police and Forest Department rescued over 1,700 birds including Alexandrine, Rose-ringed, and Plum-headed parakeets, along with hundreds of munias, two hill mynas, and buntings from illegal traders in Kabutar market near Delhi's Jama Masjid. Several of the bird species don't belong to Delhi and were smuggled from different states. Of the 12 native species of parakeets, the Rose-ringed, Alexandrine and Plum-headed parakeets are three of the most trafficked birds in the country. The rescued birds, including adults, chicks and juveniles, were eventually placed under the medical care of Wildlife SOS.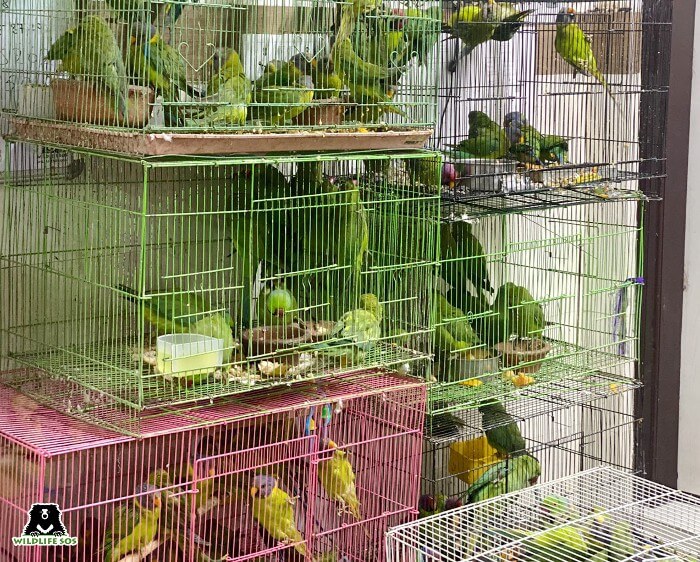 In the last few years, a trend of exotic animals being trafficked has surfaced too. One reason could be strict regulations of the Wildlife (Protection) Act (WPA), 1972 which prohibit trade in any and all native species. Exotic animals do not come under the jurisdiction of WPA, giving smugglers the opportunity to trade these animals on a large scale. They are bought by ignorant customers who want to keep various wild animals as pets.
The kangaroo case might be a result of this exotic pet trade. Apart from being used as pets, demand for kangaroos is significant in many parts of the world where their meat is often used in delicacies. There have been instances where enforcement authorities have seized exotic species such as hyacinth macaws, tamarins, and aldabra tortoise, among others.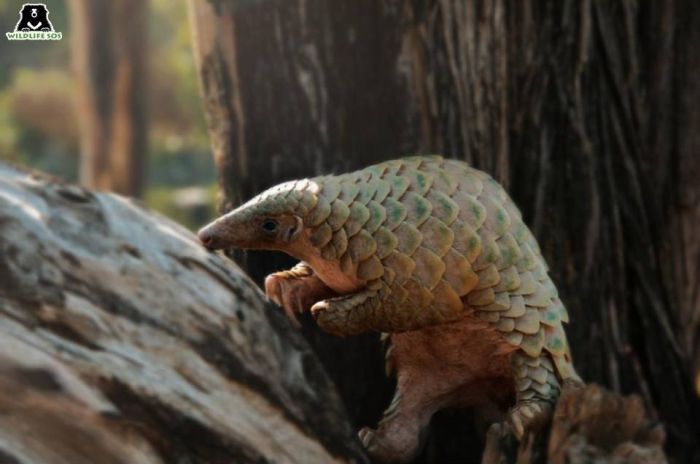 Wild animals and their body parts are commonly traded and have been in demand for a long time. Mostly poached for their scales, pangolins are the most trafficked of all mammals. The Indian Pangolin is hunted in north-eastern and central India for their meat, even though stringent laws exist. What's more worrying is that their estimated wild population is still unknown. Wildlife SOS has worked to protect this threatened species by generating awareness, and by rescuing them from conflict scenarios and wildlife traffickers.
Wildlife SOS working against superstitions
Myths and superstitions are a major cause for illegal wildlife trade, and our organisation works diligently to tackle this. Wildlife SOS has rescued owls, meant to be traded for occult practices, and snakes from snake charmers. Last year, Wildlife SOS seized over 50 snakes from these charmers in Agra, in the month of Shravan. The Shravan month falls in August, and Hindu devotees visit temples to pray to Lord Shiva during this time.
Since snakes are associated with the Hindu god Shiva, devotees offer milk to reptiles who are illegally used by snake charmers. Scientifically, snakes lack the ability to break down milk enzymes which react negatively with their physiology. In an act of sheer brutality, snake charmers sew their mouths shut, leaving only a small gap open for them to drink liquid. The snakes drink milk out of desperation because they are dehydrated. Wildlife SOS conducted raids in temples across Agra, and also educated people about the heinous acts performed under the garb of snake charming.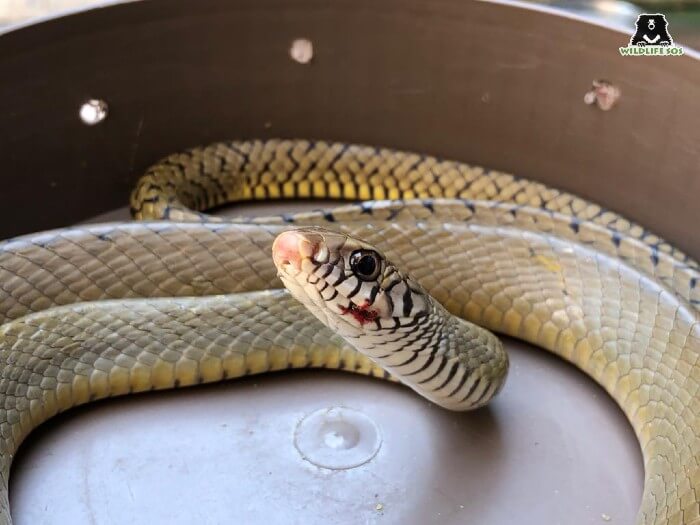 In another case of wildlife exploitation, an Indian Gray Langur was rescued recently from a house in Agra by Wildlife SOS along with the Uttar Pradesh Forest Department. Wildlife SOS conducted eight such langur seizures across the city. Misguided by the myth that Rhesus Macaques are afraid of langurs, poachers capture Gray Langurs from the wild so they can be trained to drive off monkeys in the city. After seizing the animals, the Wildlife SOS and forest department teams also educated the local people about this illegal practice.
The Wildlife SOS-GSPCA (Gujarat Society for Prevention of Cruelty to Animals) team operating in Vadodara remains extremely active in terms of curbing poaching and wildlife trafficking. Last month, the team successfully busted a large-scale illegal trade racket consisting of wildlife contraband to be used in occult rituals in Navsari, Gujarat. The team seized rare black corals, porcupine quills, wild pig teeth, owl nails and peacock feathers.
This anti-poaching operation involved months of undercover vigilance, followed by a covert operation by our team along with the Gujarat Forest Department. It led to the seizure of 990 black corals, 1,491 porcupine quills, 7 monitor lizard genitals and 14 wild pig teeth. Most of these animals are traded due to demands propelled by superstitions and irrational rituals. For instance, black corals are framed and kept in cash counters of shops and hotels since it's believed to bring good luck.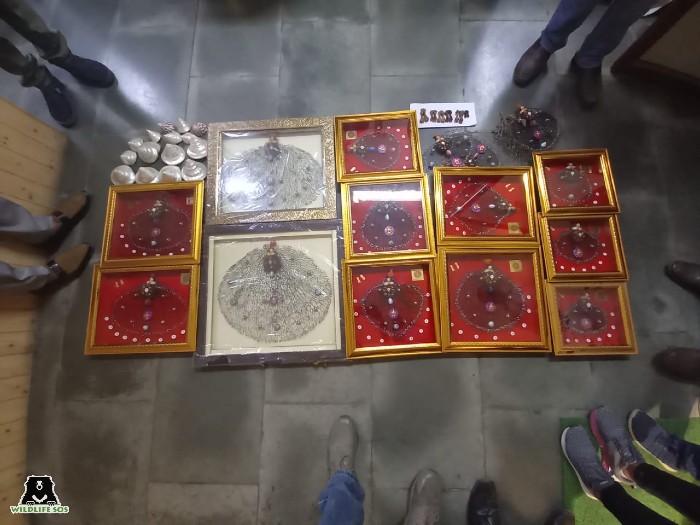 In another raid conducted in a small Surat shop, the Wildlife SOS-GSPCA team seized a total of 18 parakeets, shells (motisankh in Hindi), black corals and six genitals of monitor lizards in the raid. Monitor lizard genitals are passed on as the rare hatha jodi plant. It is believed that the plant, found in parts of central India, brings good fortune and resembles human hands with clenched fists. These plants have an extremely high demand but since they are rare to find, people poach monitor lizards and sell their genitals, which are almost indistinguishable from the plant.
Challenges and ways to overcome
The demand for the trade of exotic species stems from the rise of social media and e-commerce websites. Online advertisements highlight certain traits of exotic animals to make them coveted as pets. In many countries, breeding exotic animals in captivity is considered legal, as long as the right paperwork exists. This makes it even more difficult to distinguish between malnourished and trafficked animals. Social media has made it easy for photos of exotic animals to be exhibited, thereby luring a demand.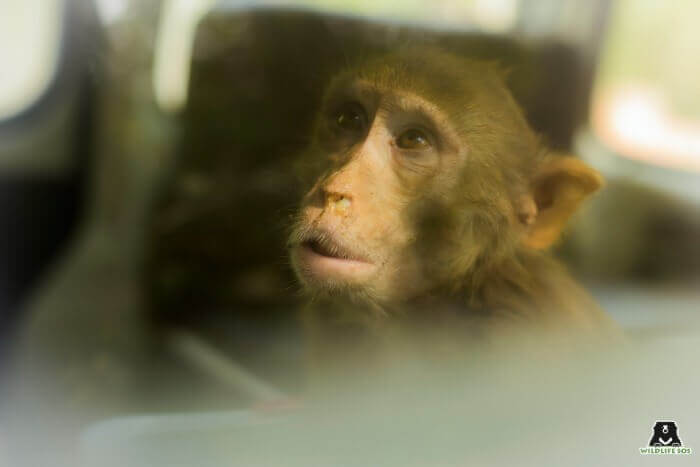 According to news reports, India is among the top 20 countries in terms of wildlife trade. The fast expanding airport sector has helped it grow even further. Smuggling takes place via air with airports in Chennai, Delhi and Mumbai being the primary channels. Wasim Akram, Deputy Director- Special Projects, Wildlife SOS informs that trade routes in few Indian cities are frequently used by trafficking cartels to move the contraband. Additionally, semi-porous international border areas of West Bengal-Bangladesh, Manipur-Myanmar and U.P-Nepal can also be exploited for such purposes.
Enforcement agencies are cracking down on crimes to make sure India's wildlife is protected. WPA, 1972 is one of the strongest wildlife protection laws globally, under which trade in 1,800 species of wild animals, plants and their derivatives is prohibited. Combined with such a powerful law, improving on-ground enforcement, accessing remote areas, more human resources and logistics, and better legal prosecution can contribute significantly to wildlife protection and conservation.
Today, wildlife trade poses the second-biggest threat to the survival of biodiversity, after habitat destruction. Wildlife SOS contributes significantly through various initiatives to curb poaching and wildlife trafficking. Our anti-poaching unit 'Forest Watch' assists State Forest Departments and law enforcement agencies to capture wildlife traffickers and smugglers, and recover animals and their body parts. Wildlife SOS also conducts capacity building training programs to prevent wildlife crimes from happening at all. If you want to play a role in preventing these activities, do consider becoming a monthly donor or sponsor for Wildlife SOS and support our work to put an end to the illegal wildlife trade.