The fate of women belonging to the Kalandar community, a nomadic group that tamed sloth bears for a living, was once deeply intertwined with the fate of sloth bears. The same Kalandar tradition that bestowed the community's men with the responsibility of taming sloth bears also demanded that women be married off at a young age and confined to duties within the private realm. When Wildlife SOS put an end to the dancing bear tradition by rehabilitating India's 'dancing bears', Kalandar women too broke free from the conventions that confined them. As they explored alternative forms of livelihood and accessed education, they became trailblazers in their communities.
Today, Kalandar women across different generations are primary breadwinners of their families, advocates of wildlife conservation, role models, and mentors. The voices and stories of Kalandar women are essential to conserving wildlife.
This International Women's Day, we pay homage to these unsung heroes of wildlife conservation – Kalandar women.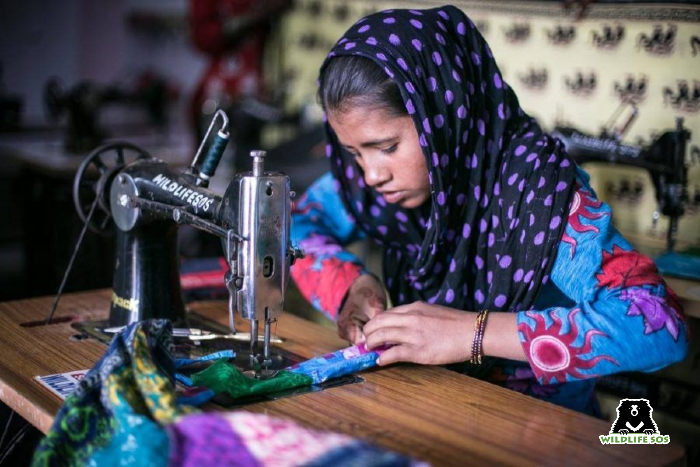 In 2002, Wildlife SOS Launched the Tribal Rehabilitation Programme that aimed to provide financial aid and alternative forms of livelihood to the Kalandars to ensure they did not have to depend on taming a wild animal for a living. Women were encouraged to partake in this change by becoming primary or secondary breadwinners. Through capacity building, skill training workshops, seed funds, and technical support services, numerous Kalandar women were nudged to start their own micro-enterprises. Families were also given roofing support and various other resources.
For Rubina, a Kalandar woman, this was a chance to make up for all the opportunities she lost as a child. The "dancing bear" practice was passed on from father to son. Like every other man in the community, Rubina's father too tamed sloth bears. On the other hand, Rubina remained confined to the private sphere – married off at a young age with no education or financial security.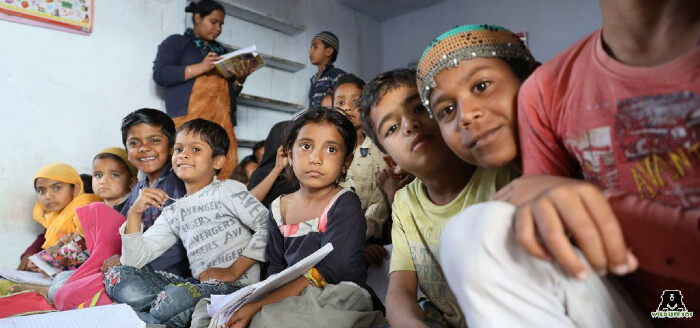 "I had passed my age of education, but my sisters had not. I saw them get not only their high school degree but also get a bachelor's degree! My life changed, too, as I started working in the Wildlife SOS sewing center. Today, I am proud to say that I support my family and children through my earnings," says Rubina.
Kalandar women who had spent their lives without the opportunity to be financially independent were determined to ensure their children did not miss out. For Rajiya Bee, a Kalandar woman from Talera, Rajasthan, this chance of liberation came in the form of peanuts! With the support of Wildlife SOS, she set up a peanut stall, a small but viable business that allowed her to educate her children.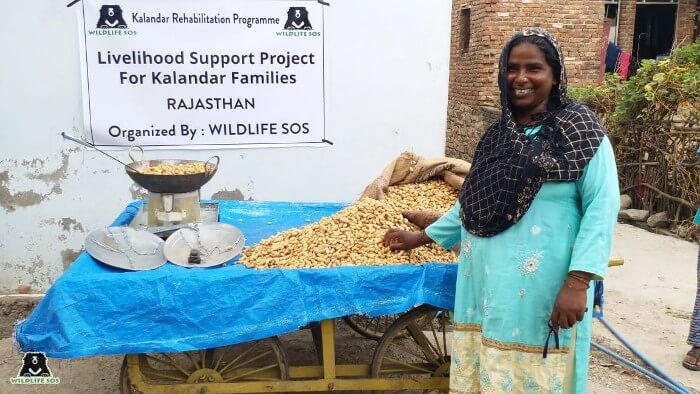 With their mother's generation leading the way, young Kalandar women also waved the flag of progress. For Saleha, a 22-year-old Kalandar woman from Bhopal, taming sloth bears is no longer a viable or ethical option. She instead dreams of being a pharmacist. A dream no one from her community dared to have.
"I am enrolled in a pharmacy college. After graduating, I will become a drug inspector. With this degree, I will have choices. I will have financial security" says Saleha.
To help gain funds for her education, Saleha works as a tutor with Wildlife SOS, helping younger Kalandar girls excel in school.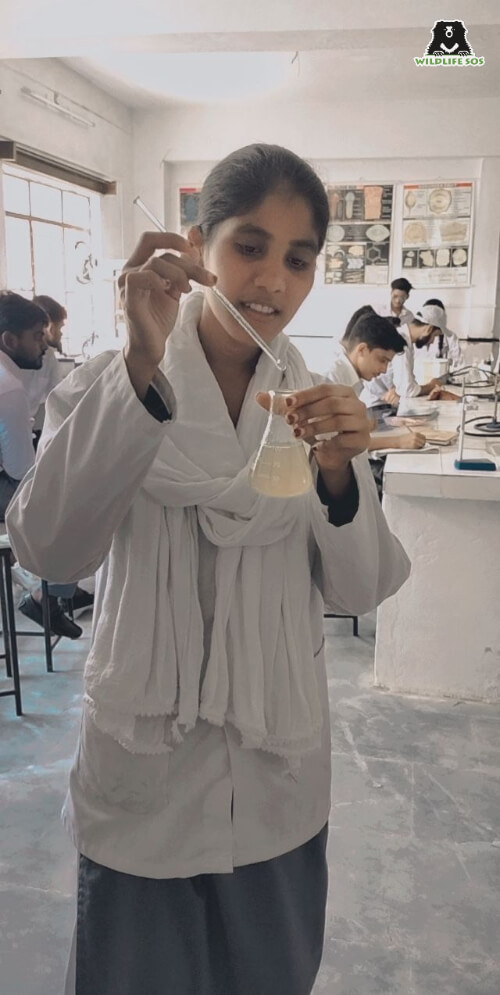 Zeba, an 18-year-old young adult in 12th grade, dreams of being a doctor. She is at a pivotal stage in her education that she does not take lightly. She dutifully attends every class and brings home assignments for each subject. If not preparing for examinations, she takes time to help younger girls with their homework and talks to them about the virtues of education.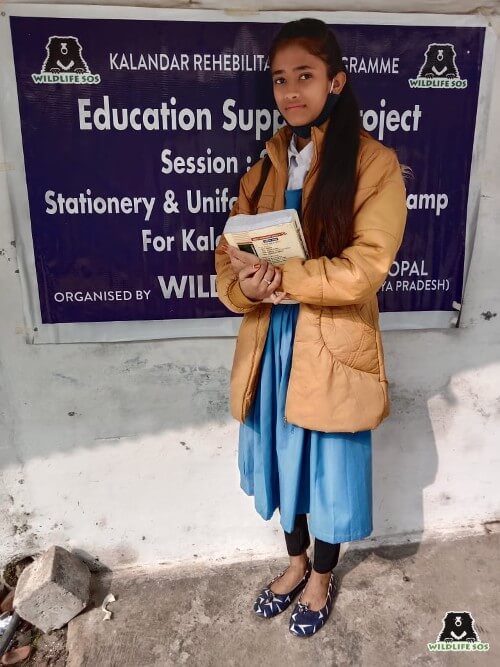 Today a new generation of Kalandar children is emerging with a sense of self and respect for nature rare to find. Sehnaz studies in a public school in Haryana and aspires to be a teacher when she grows up. An avid animal lover, Sehnaz was touched by the plight of stray dogs in her colony during the lockdown. Today, she has made it a duty to venture out every evening and feed her four-legged neighbors. Sehnaz plays with the dogs and regularly checks on them to ensure they are healthy and safe.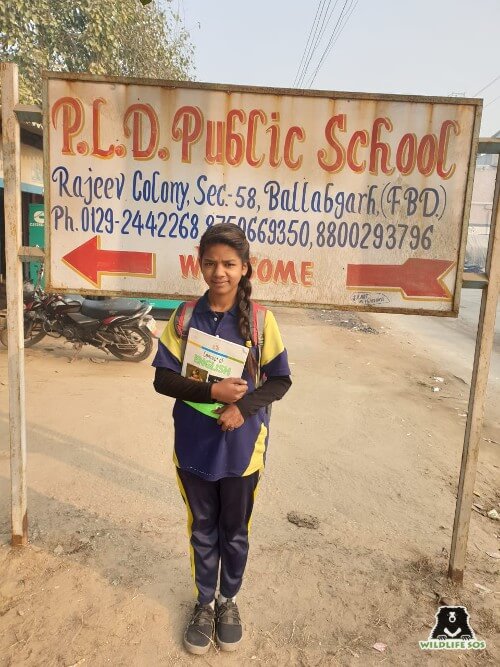 For Farah, an eight-year-old, the favorite chore of the day is to help her mother in a daily ritual to get wood, with the help of which she can make a warm meal for her family. The forest and its inhabitants continue to be necessities in the lives of Kalandar women. The role of numerous Kalandar women as managers of natural resources for the household gives them a nuanced understanding of the relationship between humans and nature. A knowledge that those of us residing in the concrete jungle will never fully understand. Armed with such knowledge and formal education, young girls like Farah can be the future of our planet.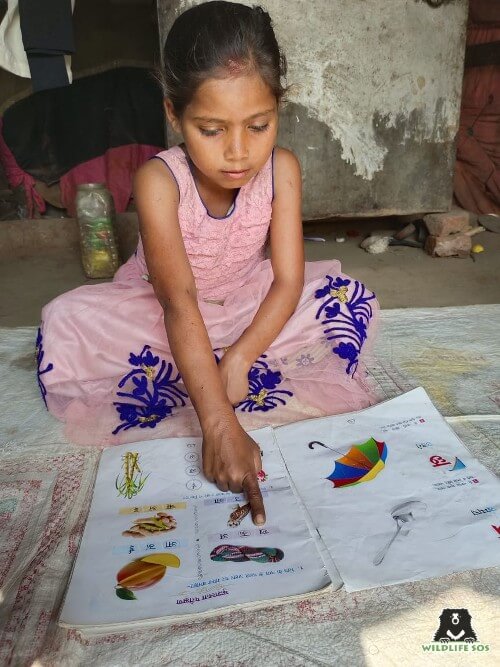 None of these changes in the lives of Kalandar women would have been possible if the evil of child marriage had not been eradicated. Numerous parents marry off young girls in order to reduce the financial burden on their struggling families. The practice of child marriage is not unique to any one country in the world, nor is it specific to a particular religion or community. Making women financially independent is key to preventing such marriages from taking place. Along with providing needed livelihood support, Ms. Rakhee Sharma, Head of Tribal Rehabilitation Programme at Wildlife SOS works with the community to raise awareness against this practice. She even ensures that Wildlife SOS provides marriage support conditional upon the woman being of age and having a minimum education of up to 5th grade. With such initiatives underway, child marriage is slowly becoming a thing of the past.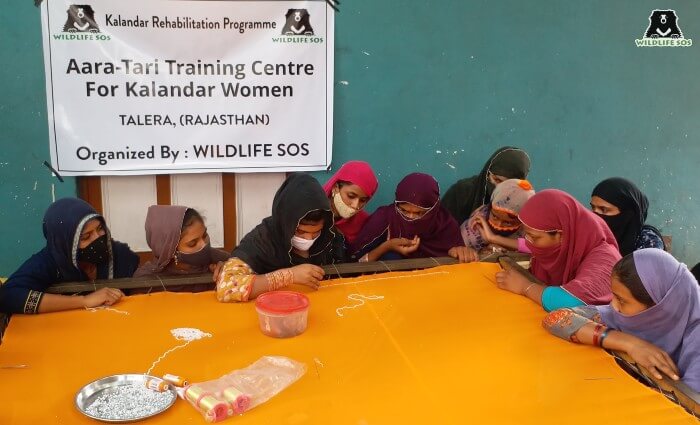 According to Ms. Rakhee Sharma, " not many people look at the work of rehabilitating and uplifting the Kalandar community as within the definition of 'conservation work.' I argue that working with local communities is, in its essence, wildlife conservation. Without meeting the livelihood needs of local stakeholder populations and gaining their support, long-term conservation goals will be unattainable. "
Ms. Rakhee Sharma has dedicated her entire life to such conservation work. From helping women set up their businesses, ensuring their children receive education support, and raising awareness against child marriage, Ms. Rakhee has done it all. She is a testament to the strides women can make in the world of wildlife conservation. Her bold persona, work ethic, and dedication to India's wildlife are unparalleled.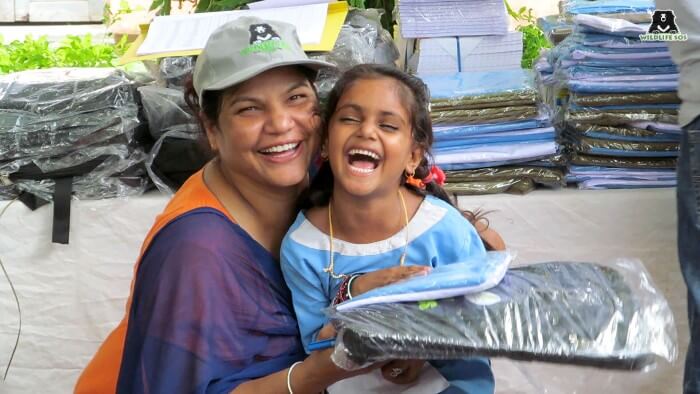 The key to successful wildlife conservation lies in the equitable inclusion of community members most dependent on wildlife. While conservation efforts in India have slowly started gearing towards such a community-based conservation approach, women continue to be on the periphery of this change. Although women in numerous societies play a critical role in managing natural resources or raising another generation, their voices and needs continue to be overlooked.
This International women's day, we wholeheartedly celebrate the Kalandar women, whose anthem had been unsung for too long. We thank these incredible women who taught us that there is no conservation without women.
You can sponsor the education of a Kalandar child HERE!
You can Support Saleha's Journey to becoming a pharmacist HERE!