Jovial, extroverted, and playful – a personality like that of Elvis is impossible to miss and be charmed by. The seven-year-old is possibly one of the most lovable and friendly sloth bears residing at the Wildlife SOS Agra Bear Rescue Facility. However, his life today is in sheer contrast to what it was when he was rescued by our team in the year 2015. Celebrating his seventh rescueversary, Elvis is also our bear of the month for March 2022!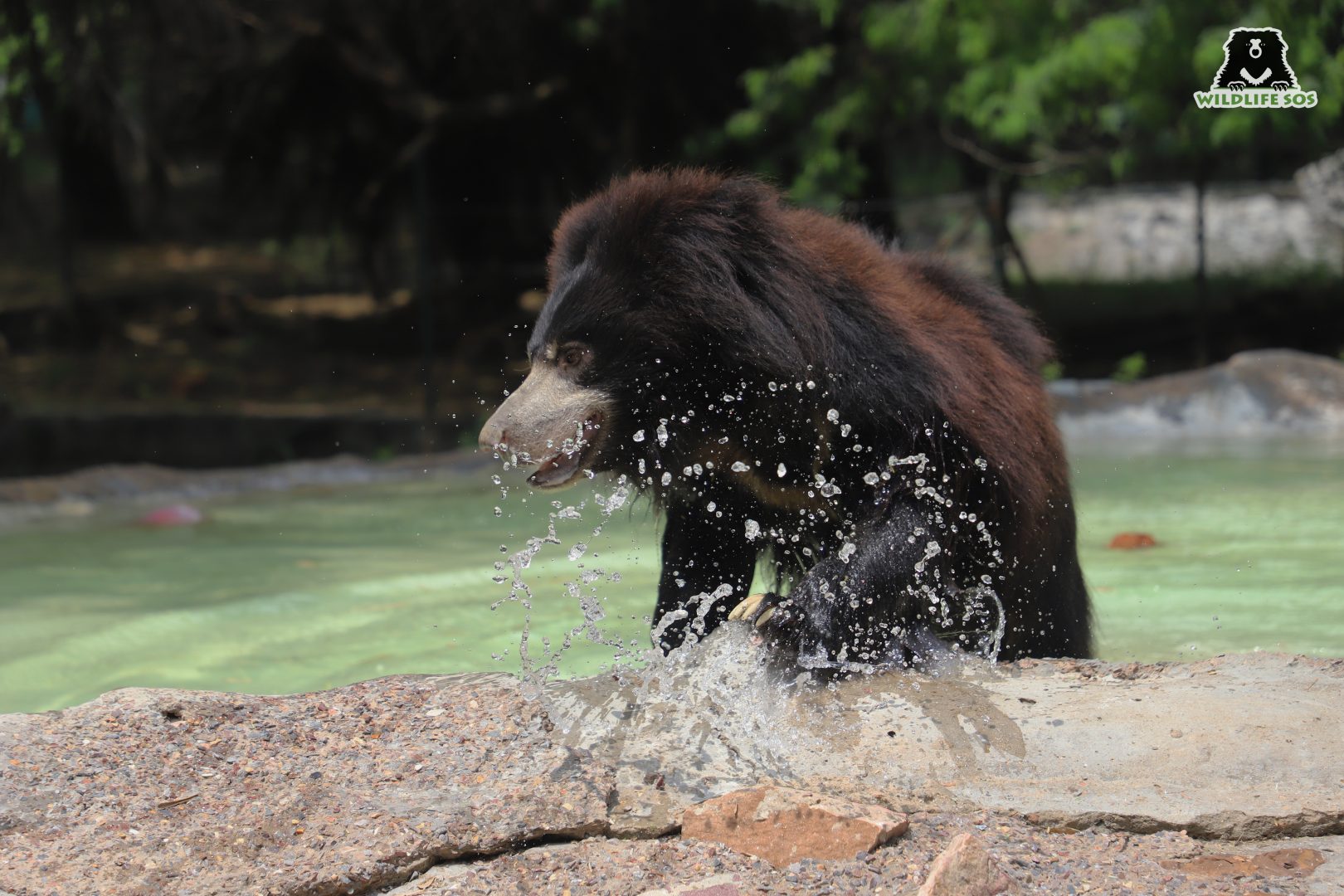 Elvis's Journey With Wildlife SOS
Watching him prance around in his spacious field, we are often reminded of Elvis's traumatic past. Poached from the wild and separated from his mother by wildlife traffickers, he was merely a couple of months old when our anti-poaching team found him. He was tied to a tree, and his delicate muzzle was recklessly pierced by a hot iron rod by his captors. Weak, dehydrated, and in immense pain, the bear was in dire need of intensive veterinary care.
However, once rescued, Elvis's life has only seen recovery and freedom. He spent a few months regaining his physical as well as emotional strength. Apprehensive at first, he gradually bonded with his caregiver and made numerous friends at the Centre!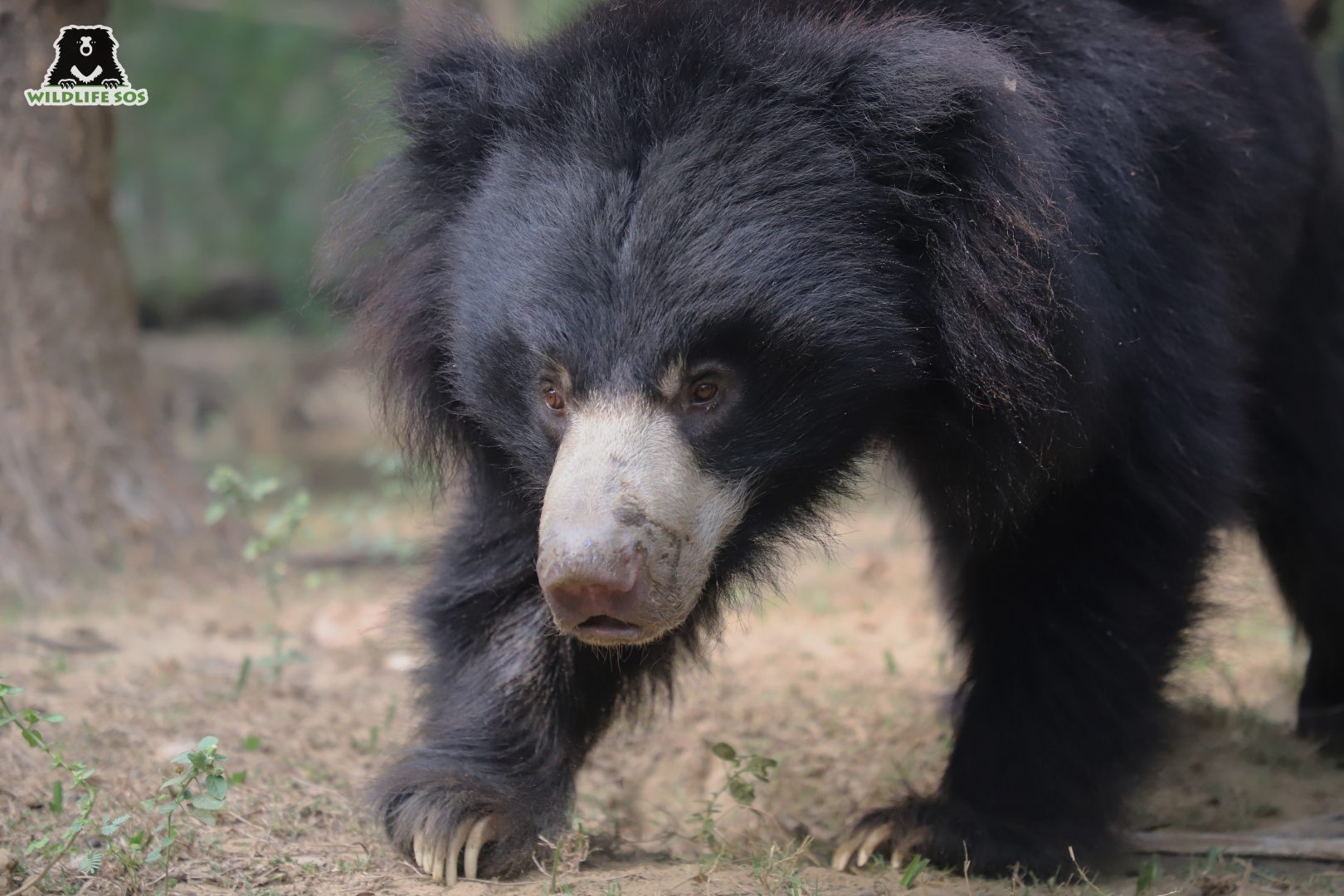 Elvis's Joys At Wildlife SOS
An ace climber, Elvis is one of the most energetic and perky bears – who refuses to sit still. The first one to get up from his nap, his daily routine involves sprinting laps around his spacious field. As Elvis visits and inspects every corner of his field throughout the day, he loves to keenly observe the day-to-day comings and goings. One minute, we catch him playing with his pals on a wooden platform, while the next minute he's scaling the tallest tree. Another activity he enjoys is digging pits in the soft mud and rolling around in them.
Mere objects like a fallen branch, a log, or a stone are enough to get Elvis distracted. With a frisky nature, he is widely known to fabricate his own, innovative enrichment play-things. The provision of a platform in his field was his caregiver's idea to develop a perfect spot for him to slumber. However short his naps may be, he uses the two-tier platform to lay under the warm sun. Other enrichments such as balls and honey logs keep up with Elvis' unparalleled energy levels while also tapping into his wild instincts.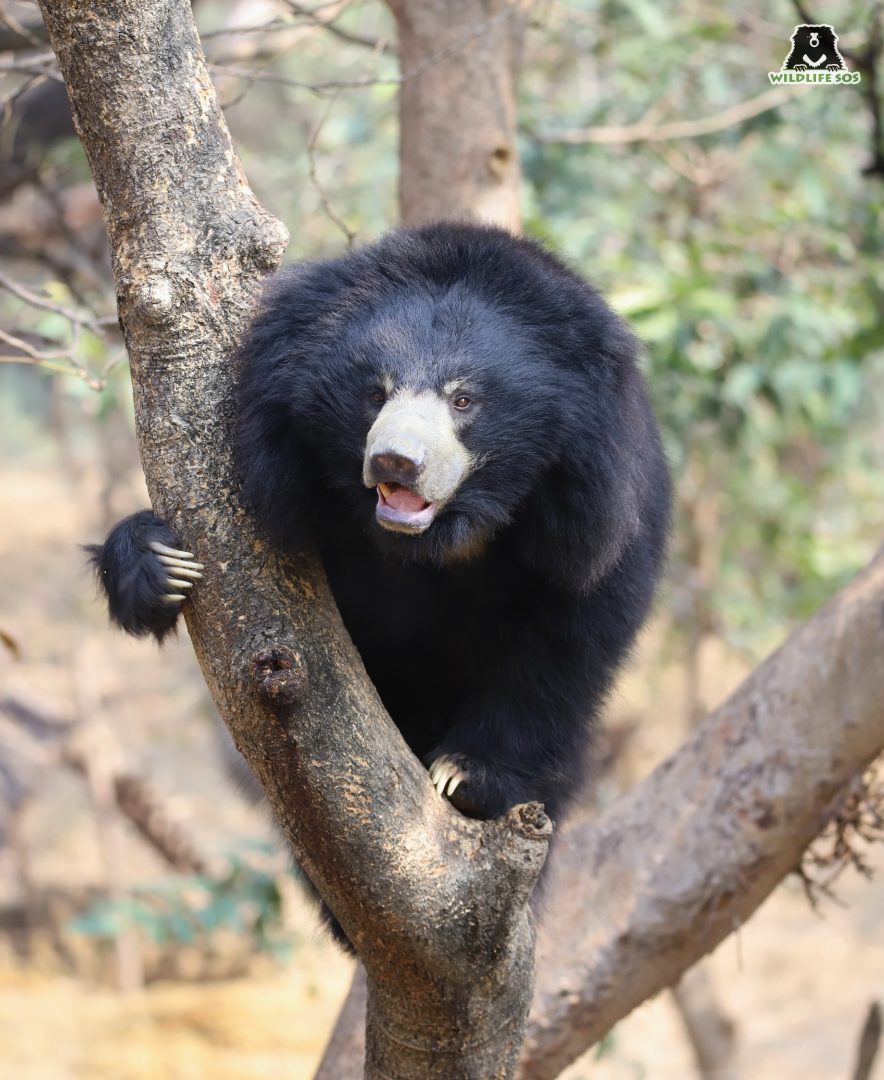 Elvis savours a nutritious diet of seasonal fruits and porridge that his caregiver brings for him. Surprisingly, this intelligent bear knows exactly when is the time for his meals and eagerly awaits for his caregiver. Alongside, his diet comprises rice and jaggery puffballs, groundnuts, dates, and coconuts. The wholesome meal carefully charted out by our staff helps to improve his strength and immunity.
Sound Health And Jolly Friends
His energetic personality indeed comes to light when he partakes playtime with his friends Rose and Bintha. Elvis often ventures into their den and nudges them out of their lazy stupor and urges them to join him in his adventures. They enjoy chasing one another across their field, which often results in the trio playfully wrestling each other to the ground. We're delighted to watch as Elvis, along with his enclosure mates, embarks on a life-long journey full of surprises!
In the pink of his health, Elvis is not undergoing any major treatments at the moment. Our veterinary team is, however, closely monitoring his health and feeding patterns alongside the regular health checkups. The staff is administering a regular dosage of vitamin and mineral supplements as a preventive measure for him.
On the day of his rescueversary, we can't help but reminisce over Elvis's remarkable journey of recovery and sound health. His two personalities – one of a helpless cub and the other of a mischievous and healthy adult – are poles apart. We are filled with emotions to have seen him flourish into the lively sloth bear that he is today. It reminds us of how lucky we are to have been a part of the conservation of India's wildlife. We are extremely grateful to all supporters for making it possible for Elvis and other animals like him to experience freedom and call Wildlife SOS their home.