Going into 2021 the pandemic continues to affect the way we live our lives and the experiences we have access to. Our devoted animal care team have ensured that all of our animals have continued to experience the very best of care, as always. We are also pleased and proud to have been able to rescue more elephants during this most difficult of times.
We continue to review the situation ongoing, our aim being to re-open our Volunteering Program as soon as is possible. When the time comes we will make all necessary changes to our Program to ensure that we are still able to provide the best of experiences whilst ensuring your safety and the safety of our staff and animals.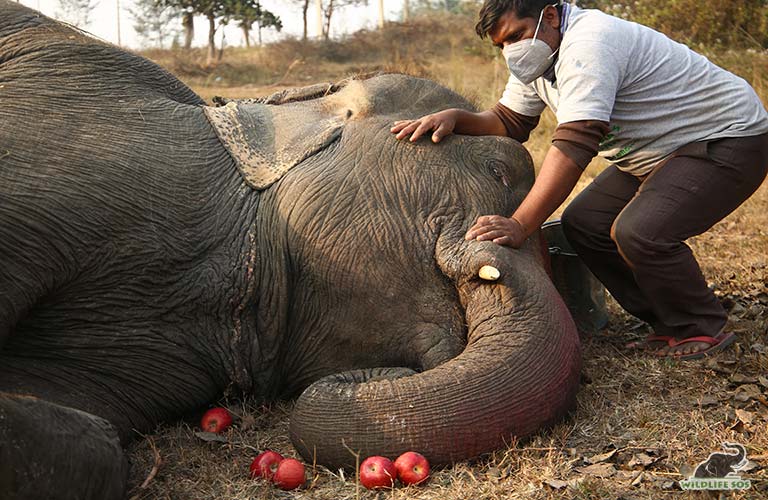 Volunteering Program Bookings for 2021
Travel to, and within, India is unlikely to resume in the very near future and even then most probably with restrictions. With that in mind we are currently only accepting provisional bookings for "volunteer opportunities" for 2021. We will of course communicate any changes via our social media channels and website.
Any bookings taken will be flexible. If due to the pandemic you're unable to travel, or we're still unable to accept volunteers we will be happy to re-arrange your booking for any time in the next 2 years at no extra cost to you.
To enquire or to book a volunteer trip with us, please visit our Volunteer page
If you have any questions, please email us on volunteer@wildlifesos.org
Useful information regarding Covid19 from the World Health Organisation