From their use in traditional Chinese medicine to the pet trade industry, the reasons for wild animals to be trafficked from across national and international borders in skyrocketing numbers are on the rise. According to news reports, the global illegal trade in wildlife is worth up to US$ 19 billion annually, being the fourth largest illicit market after drugs, counterfeit, and human trafficking! Wildlife trade also poses the second-biggest direct threat to the survival of species after habitat destruction.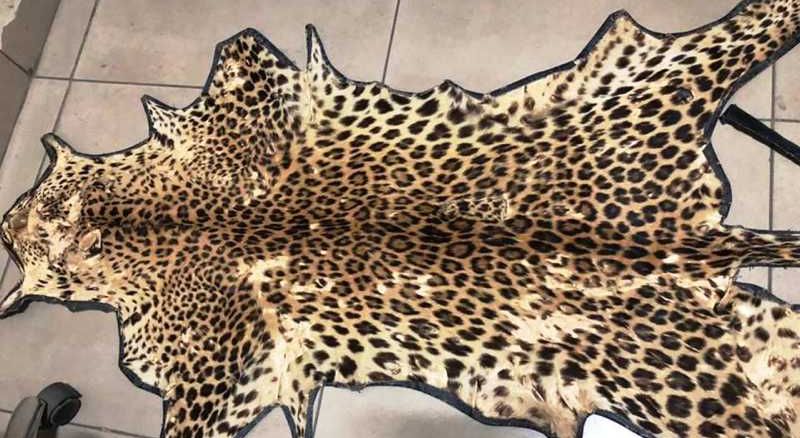 The body parts or by-products of animals such as bear bile, rhino horns and elephant tusks, leopard skins or the use of snake and crocodile skin in the fashion industry have been in demand for a very long time. Despite a strong legal framework and the continuous vigilance on behalf of authorities within the country, tiger and leopard skins, bones and other wildlife contraband have been smuggled out for many years, fuelled by the constant demand of such products on the international black market.
India, a country immensely rich in biodiversity, continues to be the last stronghold for many endangered species in the world such as Rhinos, elephants. In recent years however, there's been an upsurge in the demand for exotic animals in the pet trade. Some of these coveted 'Pets' include caged birds such as parakeets, mynas, munias, star tortoises and reptiles!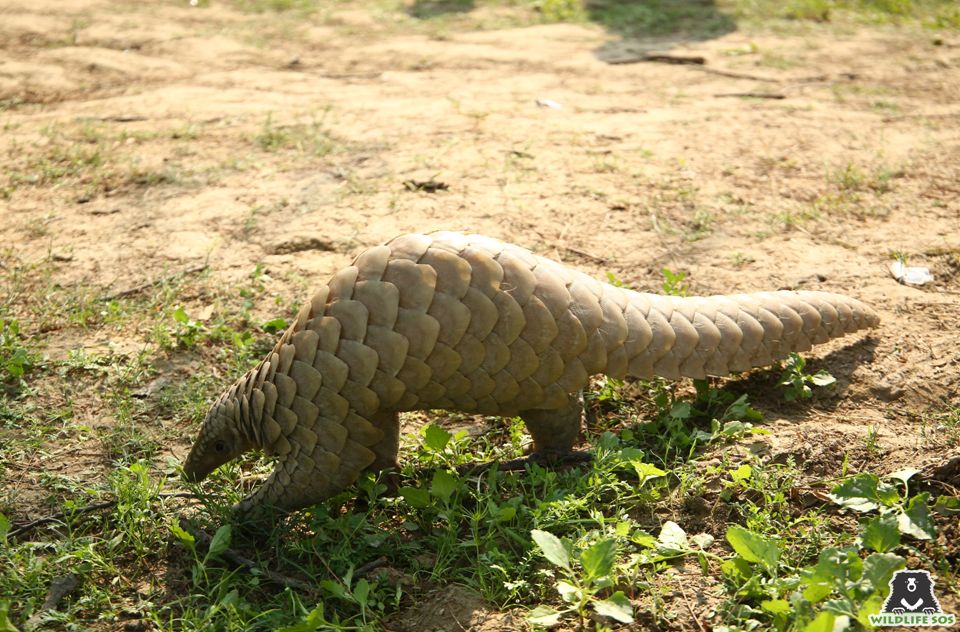 Every year, millions of animals are smuggled across the world, destined for a cramped, caged and unnatural life in urban residences. This can be attributed to the rise of social media and e-commerce websites, where advertisements highlight certain traits of exotic animals that make them coveted for the pet trade. Innumerable birds, reptiles and mammals are poached from the wild, and are either sold off, used in breeding or smuggled out of the country. In many countries, breeding exotic animals in captivity is considered legal as long as one displays the right paperwork for it – this makes it even more difficult to identify malnourished and trafficked animals.
Rampant poaching to meet the demand of such exotic pets is decimating flora and fauna, globally. For example: Indian Star Tortoises are some of the most commonly smuggled animals in the world – a heavy demand on the global black market is threatening their survival in the wild. Villagers smuggling the young specimens and taking them to middlemen is more prevalent as it is easier to transport them. This can lead to a population collapse once the adults die, thus endangering local populations. These reptiles are high in demand because of a multitude of reasons: the unique star-like radiating pattern on their carapace, the negligible chance of transmitting diseases, superstitious beliefs of prosperity, and use of body parts in traditional medicine amongst others. One reptile sold in a market normally fetches a large amount.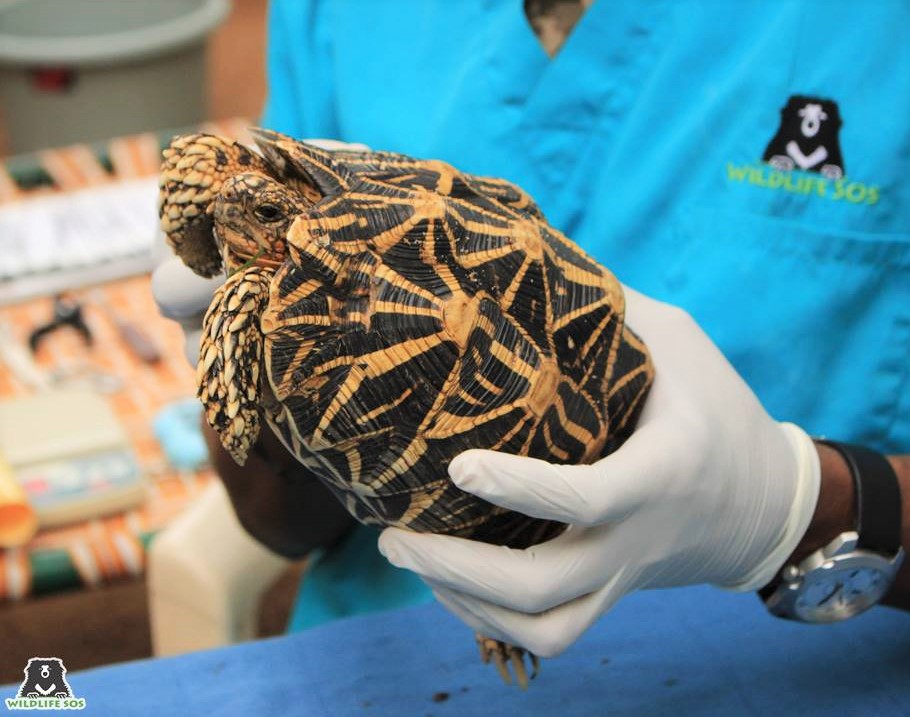 Birds too, are heavily trafficked for the pet trade. Pesquet's Parrot, Severe Macaw and Hahn's Macaw are some of the species caught in raids from transportation hubs. Globally threatened species endemic to the Indian subcontinent like the Swamp francolin, Green munia and Finn's baya are also popular on the market. Birds like owls are also trafficked for use in 'black magic' because of the mistaken belief that they bring good fortune or riches.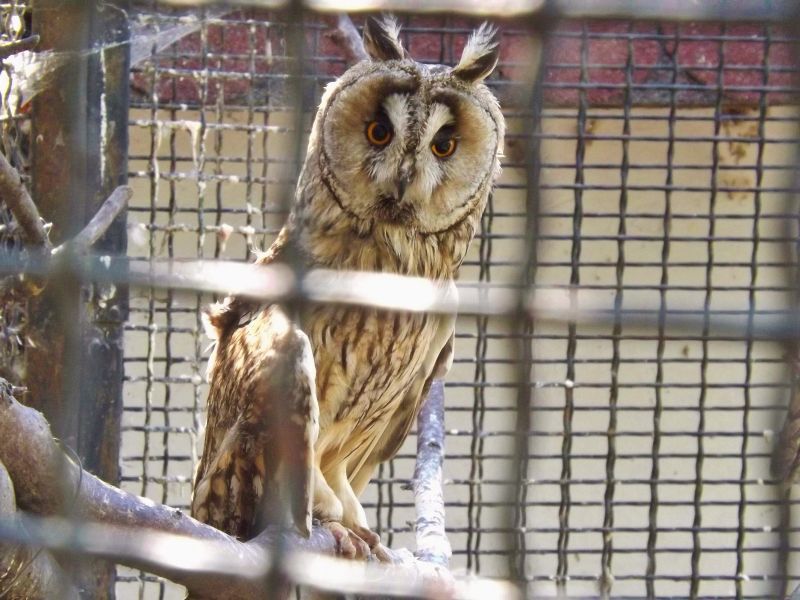 Every year, Wildlife SOS rescues countless animals from the unyielding grip of the trade. Recently in Vadodara, we rescued over fifty parakeets and turtles from individual raids in different homes. Based on intelligence gathered by Wildlife SOS informants after weeks of surveillance, the authorities successfully recovered 5 Rose-ringed parakeets, 5 Alexandrine parakeets and 5 Indian star tortoises that were being kept as illegal house pets in the areas of Ajwa, Gorwa & Chhani in Vadodara. The animals were cooped up in small, cramped cages and the wings of some of the birds had been trimmed to prevent any possibility of escape.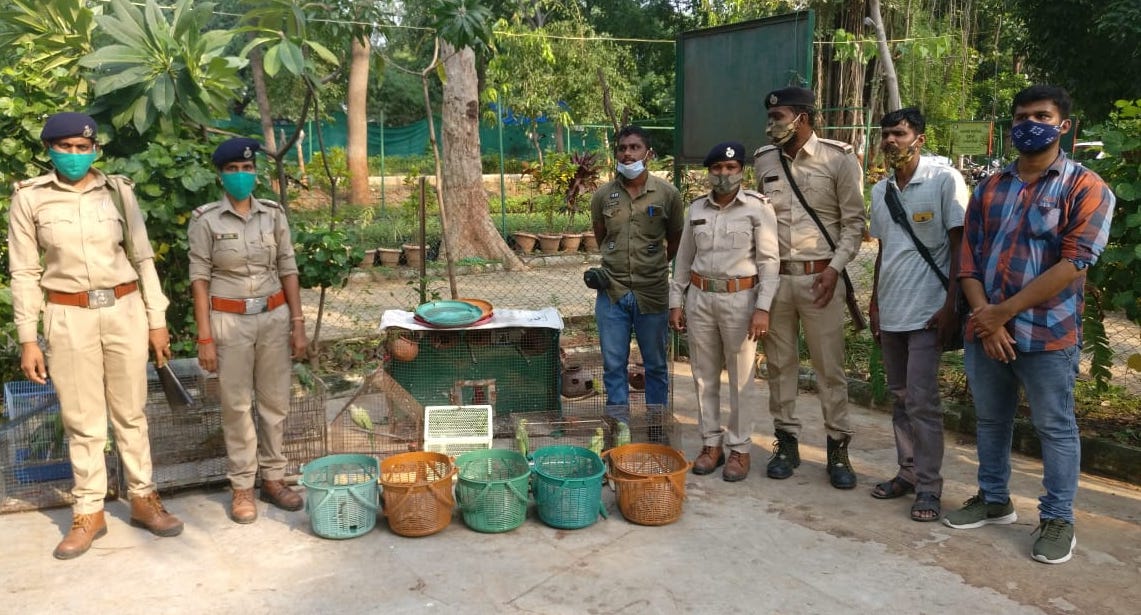 Each year, millions of wild animals fall victim to illegal pet trade. Many are kept in exponentially small spaces and deprived of basic nutrition and care. According to experts, at least 75% of these animals die within the first year of becoming a pet, with a vast majority succumbing to suffocation, disease, starvation and dehydration during transit. Despite having a strong legal framework that regulates and restricts the flow of wildlife trade, protected animal and bird species continue to be sold as exotic pets across India. Unfortunately, most people do not know it is illegal to keep these animals as pets. This is the face of the covert pet trade that flourishes in urban settings, dooming many such animals to a lifetime of misery behind cages. It is important for the public to be aware of the illegality of such offences.
These animals are exported via the regular routes of airplanes and cargo ships. There has been constant coverage on the many individuals being charged by authorities after they were found carrying snakes, iguanas and even leopard cubs in their luggage! What most people are not aware of is that the possession and trade of native wildlife species is illegal under the Wildlife Protection Act, 1972. Under the garb of the pet trade, rare and endangered species are smuggled in and out of the country, due to their ever increasing demand in the international black market.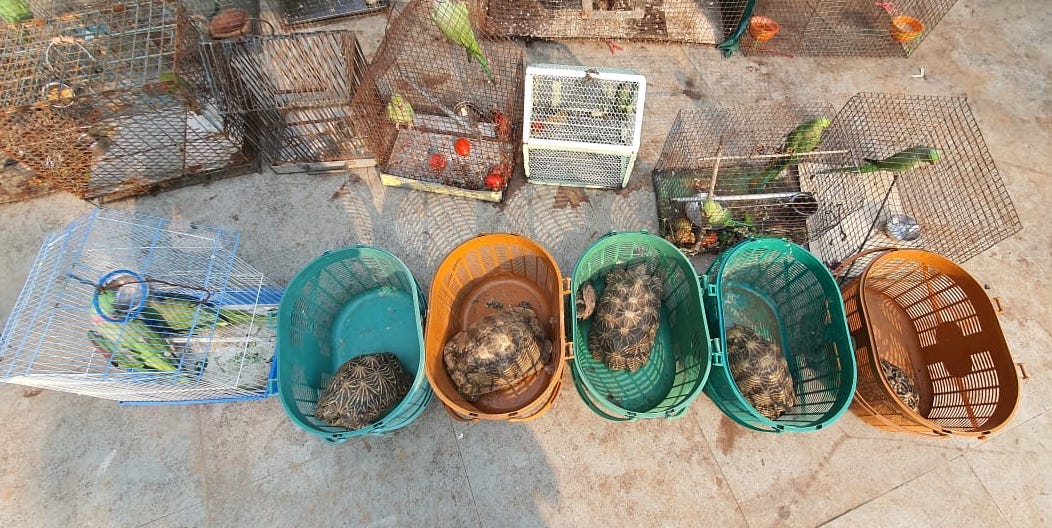 Research says that the capture of animals in the wild can deplete native populations by up to 70%. Using crude and non-species-specific methods to capture them can damage the ecosystem and result in injuries or death for both target and non-target animals. A study under the United Nations Environment Programme in West and Central Africa estimated that for every chimpanzee kept as a pet or in a zoo, another ten die in capture or trade conditions.
The level of suffering wild animals kept as pets endure is immeasurable. From their capture from the wild to transportation and confinement, every step of this barbaric practice causes intense physical and psychological pain. Exotic pets often behave abnormally, which is a clear indication of their suffering. This behavior is called stereotypy and is exhibited in varying degrees and ways by those kept in confinement. On top of the illnesses, pain and distress exotic pets experience, this trade can also threaten entire species. Many of the most popular wild pets traded are classified as vulnerable to or threatened with extinction.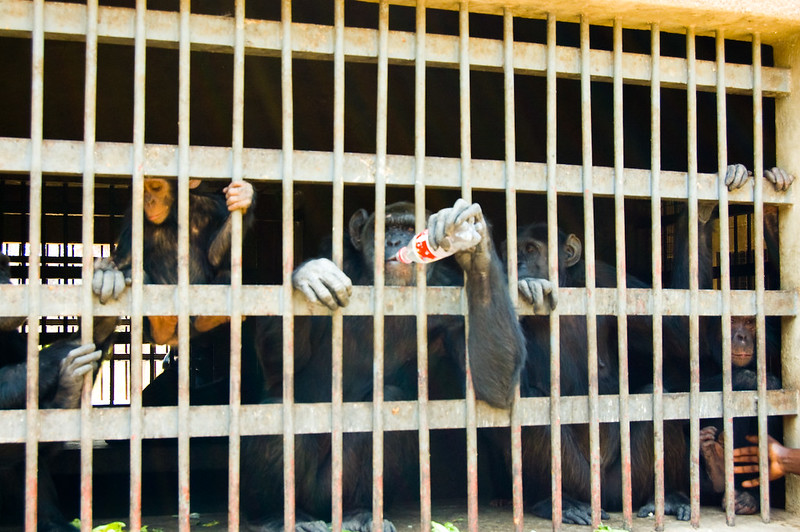 It is important to remember that trading and keeping wild animals in a constricted space for our entertainment leaves entire populations in danger. These animals belong in their natural habitats, surrounded by open spaces and plenty of food resources, in the wild!