*Warning: Graphic Content*
Conservation and Rehabilitation centres work on a microscopic imitation of the original habitats of long-ranging species such as leopards. Hence they have to come up with creative solutions to the challenges they face. Fortunately, modern veterinary science has turned complicated procedures like eye-surgery, dental care etc. for animals into a highly sophisticated, efficient and time-saving procedure. The Wildlife SOS Leopard Rescue Centre in Junnar too is known for its expertise in dealing with medical issues relating to leopards.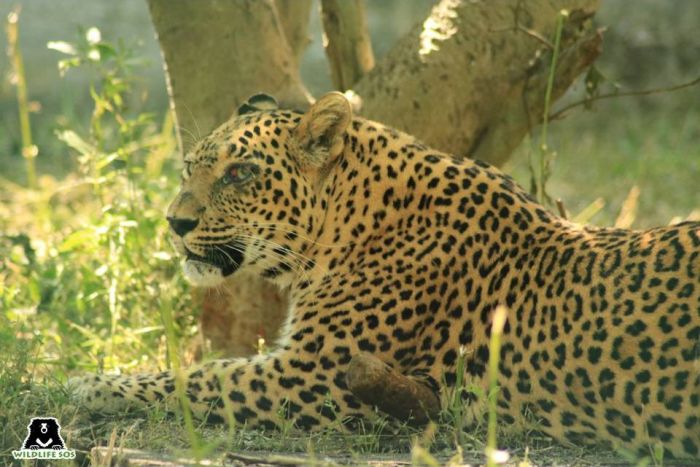 Discovery of the growth
Animal health is an incredibly important part of rehabilitation efforts, so our teams are constantly on the look-out for potential maladies that could plague the big cats under our care. Recently, during a routine medical check-up, the WSOS team found that a geriatric female leopard named Hema had developed uneven protrusions under her eyelids. The leopard care staff observed the gradual sprouting of two proliferative growths in her left eye. A profuse ocular discharge from the same eye was also observed by Wildlife SOS Veterinary Officer, Nikhil Bangar.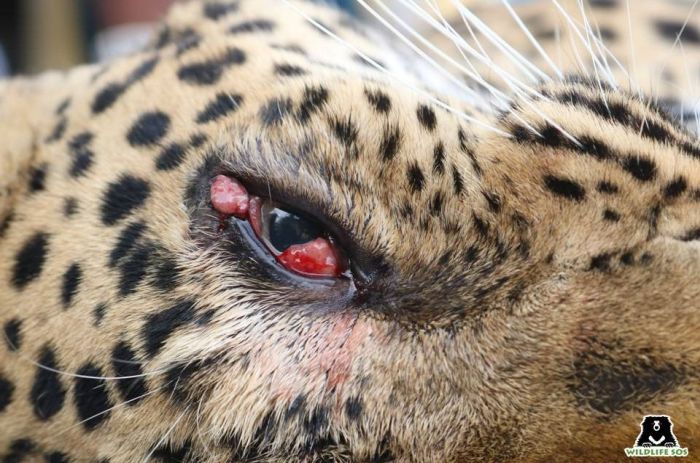 The Check-Up
Slightly alarmed by the vision, Dr. Bangar immediately scheduled Hema for detailed check-ups including blood tests. He also enlisted the assistance of external veterinary experts Dr. Kasturi Bhadsavle, a Consulting Veterinary Ophthalmologist and Surgeon, Dr. Shailesh Pethe (Veterinary Officer at Sanjay Gandhi National Park) and Dr. Jasna Nambiar (Consulting Veterinarian).The external team arrived at the centre within a week to provide support in Hema's treatment. Undoubtedly in considerable pain due to her condition, Hema was quite reclusive and apprehensive. She was safely immobilised and taken in for further tests which led to the unanimous decision that immediate operation was required to prevent further discomfort to the distressed cat.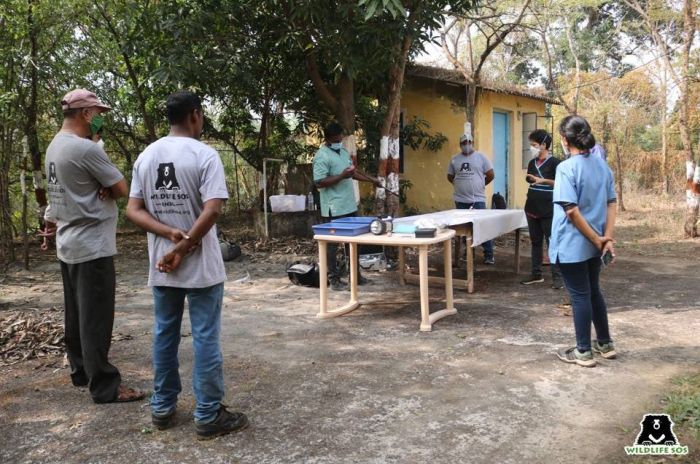 The Eye Surgery
As Hema is a geriatric leopard, the challenges to her health are more varied than her younger counterparts. This made the surgery complicated, especially as anaesthesia could prove to be a tough trial for her. However, after a few sleepless nights of relatively minimal progress, the team realised that the growths could turn malignant if not treated urgently. Preparations began in earnest twenty four hours before her physical check-up, general anaesthesia and surgery. In an operation lasting several hours, Dr. Bangar and the team of external veterinarians successfully removed the mass in her eyelids and also conducted reconstruction of the eyelids.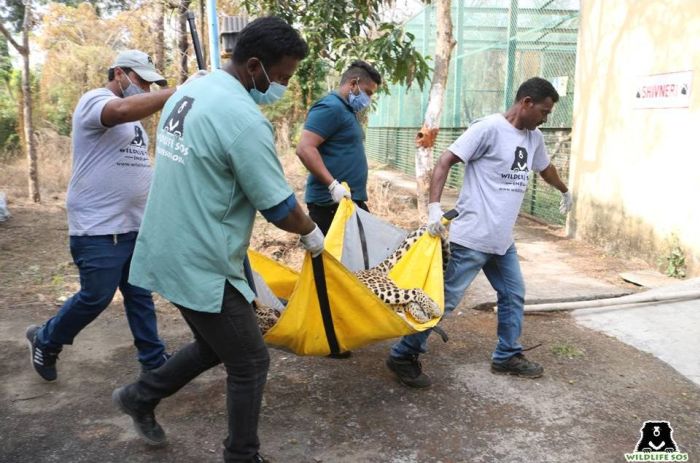 Closer examination during the surgery revealed multiple proliferative masses (growths that increase in number rapidly) on eyelids and conjunctiva (the mucous membrane of the eye) of Hema's left eye. The veterinary doctors observed an abnormal growth of cells during the procedure. They closed the gap in her eyelids caused due to the mass (in which the defect was observed to be more than 30%) with healthy skin and tissue from the surroundings for Hema's eyelid reconstruction.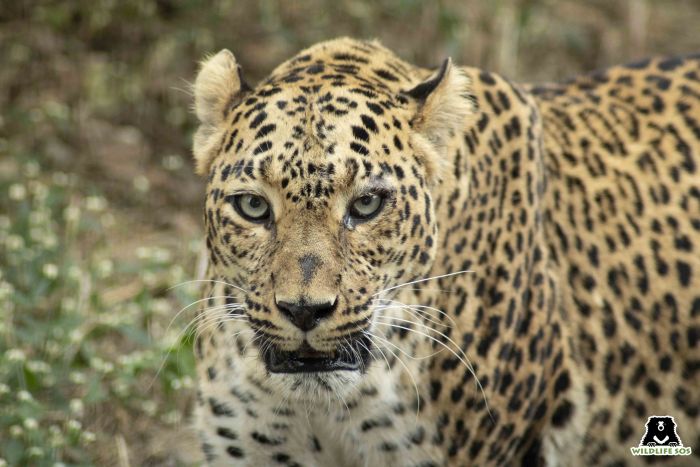 Post-surgery & Recovery
After the successful surgery, Hema was administered with antibiotics, corticosteroids, anti-inflammatory medication and medication to reverse the effects of the general anaesthesia. She was also shifted to an enclosure closer to her original den to enable ease of monitoring her condition. At the moment, Hema is recuperating well and is generally more active than before!