In 2021 we have a lot to be proud of. Even though the pandemic created some new challenges, we were still able to move our campaigns forward in the interest of helping and conserving India's wildlife. In summary, here are five areas that we are most proud of as an organization for 2021.
#1 – This year we began our land expansion project that could provide care to dozens of more sick, injured and traumatized captive elephants. The area we are expanding upon is on the Yamuna River which attracts a variety of birds and offers a place for elephants to cool and play in the water. As we expand, we are aggressively planting trees to create more of an oasis for elephants that make the facility their home.
#2 – A couple of years ago we began a project to protect a herd of elephants in Chhattisgarh that had been displaced from a neighboring state. The program has expanded from the original Van Devi group to include a couple of other wild herds that are at risk of being killed or captured. Currently the project is helping to conserve over 50 wild elephants in the state of Chhattisgarh.
#3 – Protecting wildlife often means implementing programs to reduce the conflicts between humans and animals. Our outreach programs throughout India helped reduce conflicts in Kashmir, Maharashtra and Chhattisgarh and worked to protect Asiatic black bears, leopards and elephants. This ultimately saved countless human lives as civilizations encroach on wild landscapes and the habitat for these animals. In 2021 we also investigated the increase in human and Himalayan brown bear conflicts within the Kashmir area and are now assessing data and searching for ways to mitigate these conflicts.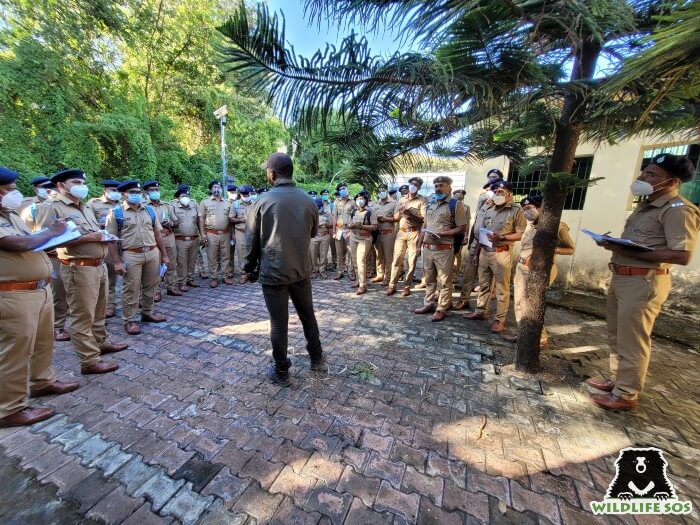 #4 – Although the ongoing care we provide to hundreds of animals does not make headline news, we are very proud that animals that can not be released back into the wild receive quality care at one of our 10 facilities. Throughout the pandemic the level of care has continued at our highest quality of standard for over 200 rescued dancing bears, 32 abused elephants, 30 leopards and countless other mammals, birds and reptiles.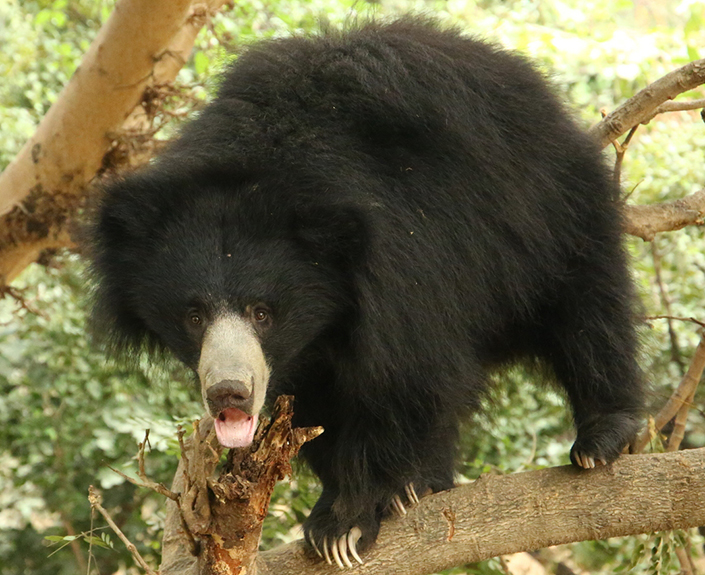 #5 – This year we conducted field research and had several papers accepted and published in reputable journals. The scientific findings we have gathered are furthering our knowledge of different species and are very applicable for impacting field conservation. Some of the study focuses include sloth bear relocation efforts, anthropogenic risks to sloth bears, unique sloth bear behaviors and resting and maternal denning locations on the Deccan Plateau.
All of this work is only possible because of our generous supporters. With your help we will continue to work tirelessly on behalf of conserving and caring for India's wildlife.