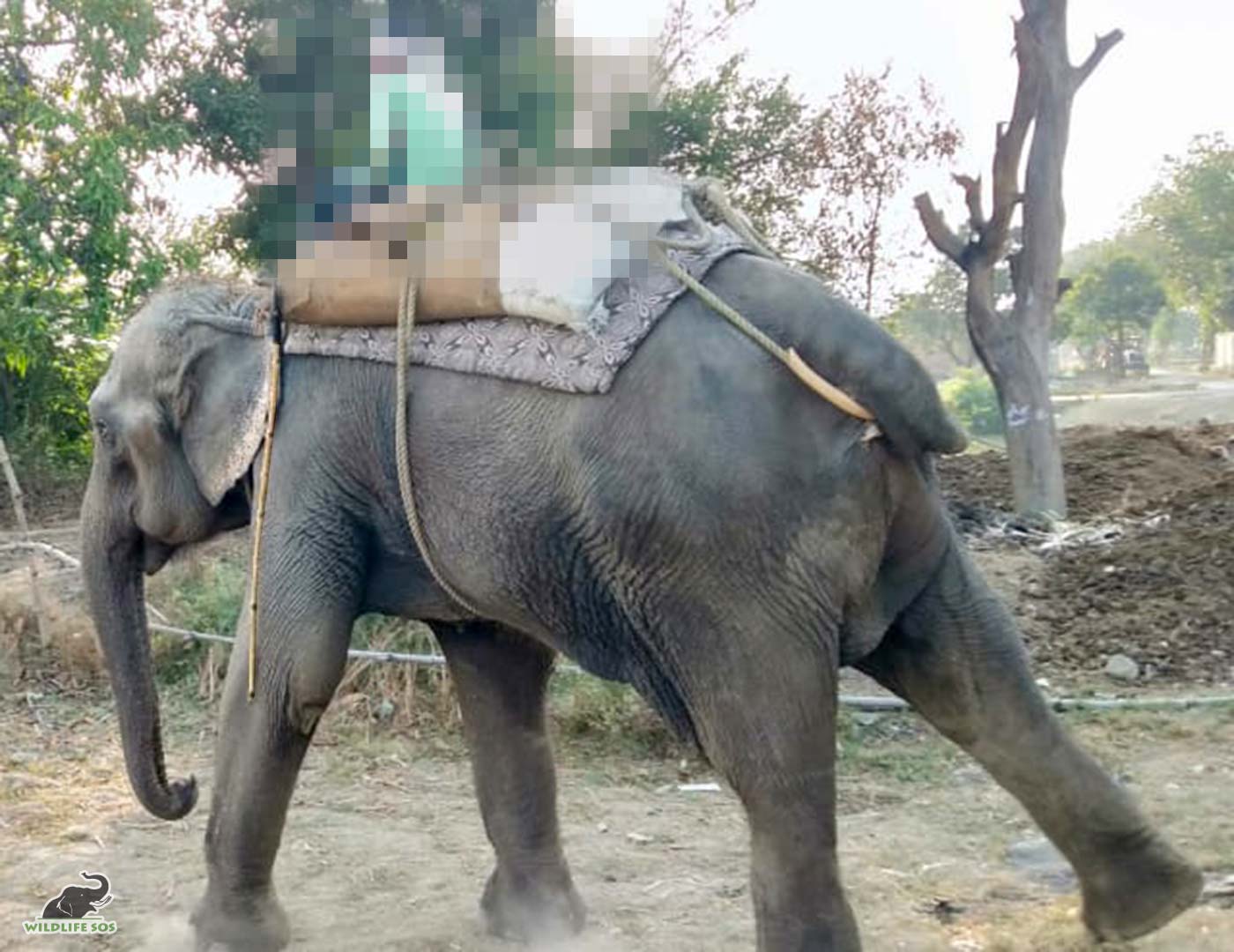 May 25, 2021 – We don't know how long it's been since Nina was allowed to rest. Her work never stops. Blind, elderly, severely malnourished, and suffering from injuries, arthritis and fused joints in her legs, she has been forced to keep going. The sharp stab of a bullhook compels her to walk from wedding to wedding, where the startling loud noises and crowds of people keep her confused and scared. Imagine her frightened, dark world. When our undercover team found her, we knew we had to act fast.
This is Nina slowly and painfully walking to her next "job." You can clearly see her emaciated body and sunken features, her rigid right back leg, and her frail left leg that can barely support her weight. Our rescue team must respond now.
If you're in the USA and want text message alerts, please text "wild" to 797979
May 29, 2021- When Nina (who is blind in both eyes) is not being worked, she is tightly shackled by a spiked chain. It is heart wrenching to try and imagine what her dark world is like. We are working hard to try and get her freedom.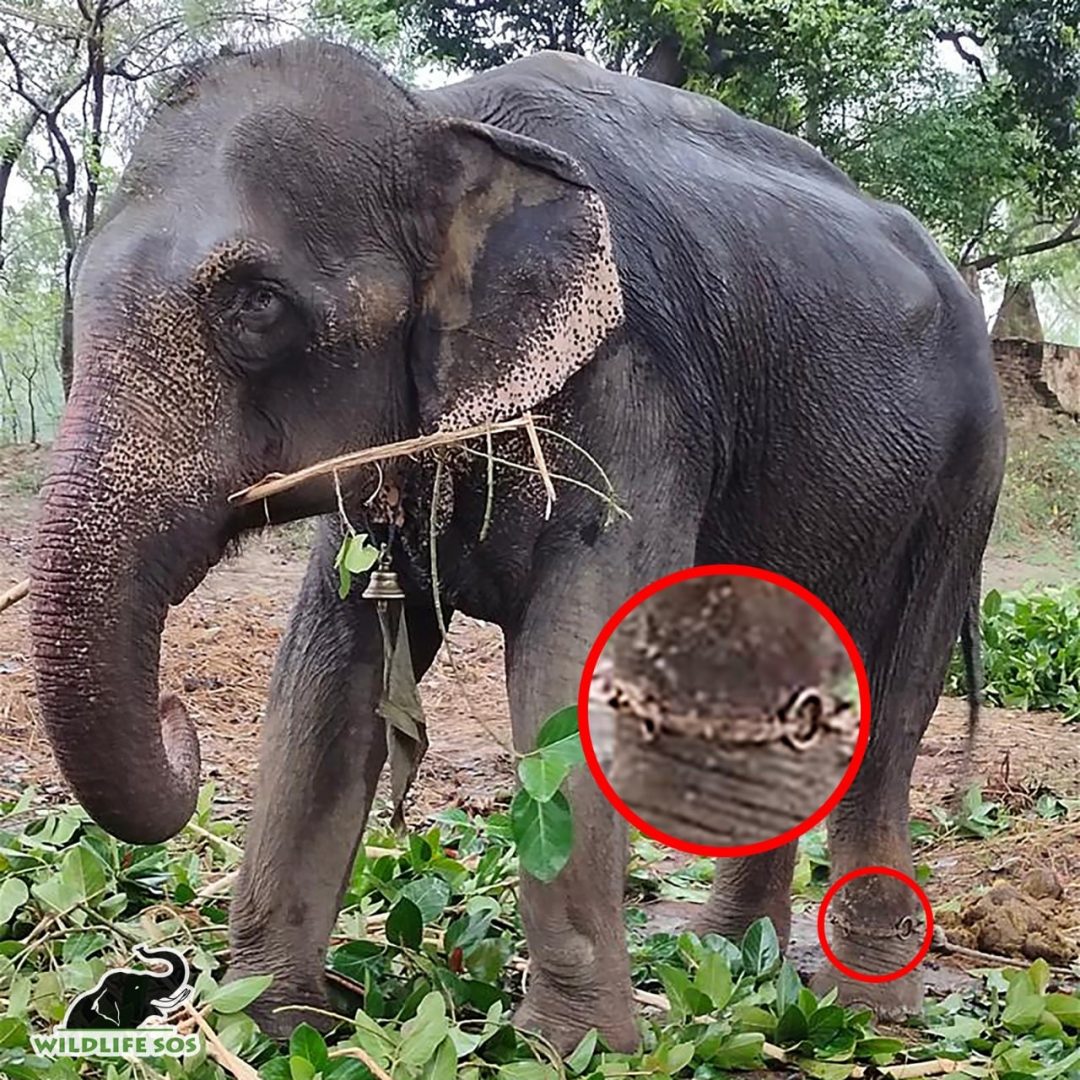 May 31, 2021- More images and information are on their way to us as our observers on the ground gather more knowledge.
Many people wrongly think that when they see elephants painted up and draped with colorful fabrics and ornaments that the elephant is well treated and cared for. Sadly, that is not the case. In this photo you can see preparations beginning to get Nina ready for a wedding. The mahout is starting to add paint to her face. It doesn't matter that she is old, blind and physically debilitated. She must work to earn money. We're hoping we will be able to bring Nina to safety in the next week.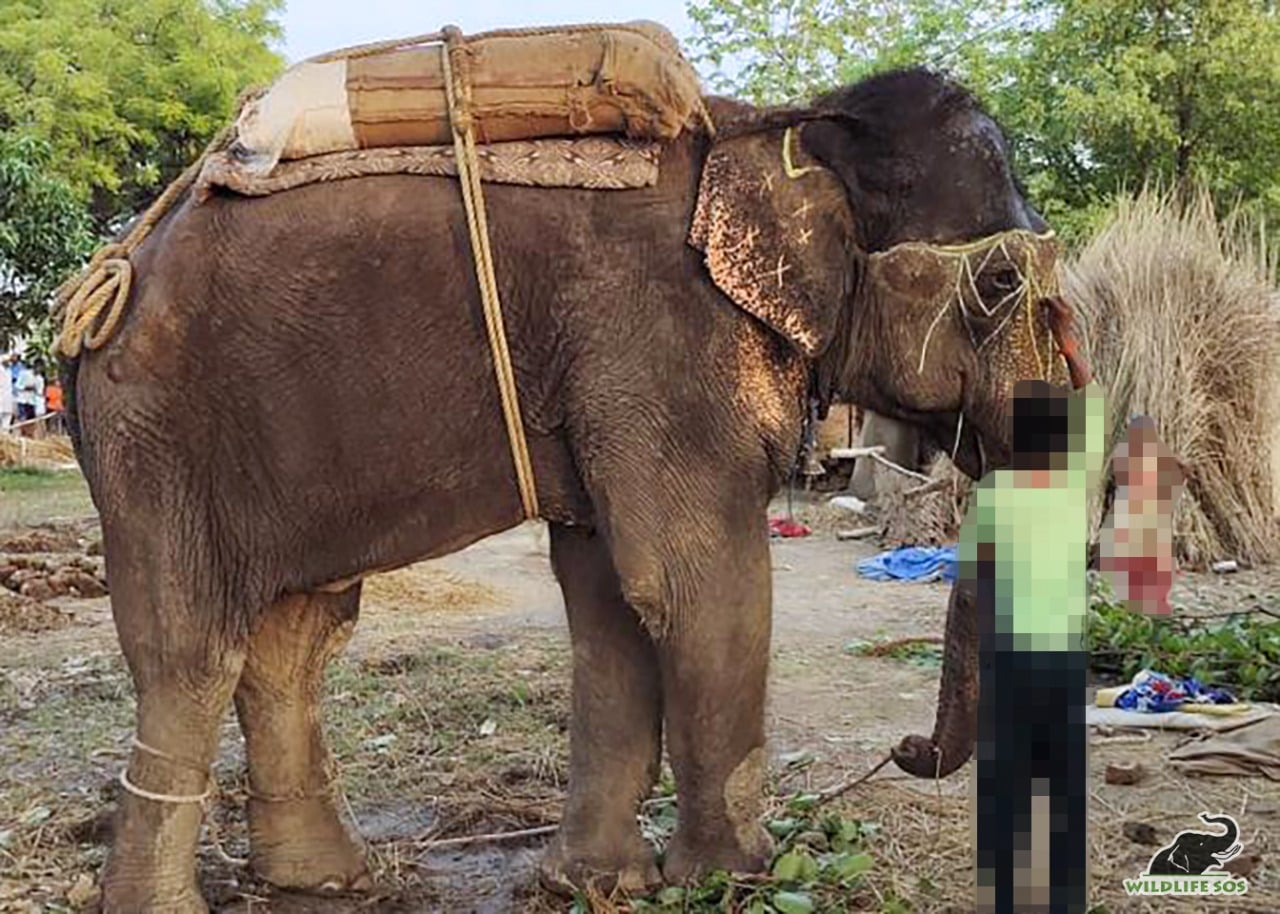 June 3, 2021– We are getting more information about Nina's blindness. This is a photo of one of her eyes and we can only imagine the pain she is in. A team of nine is now packing up to bring her to safety.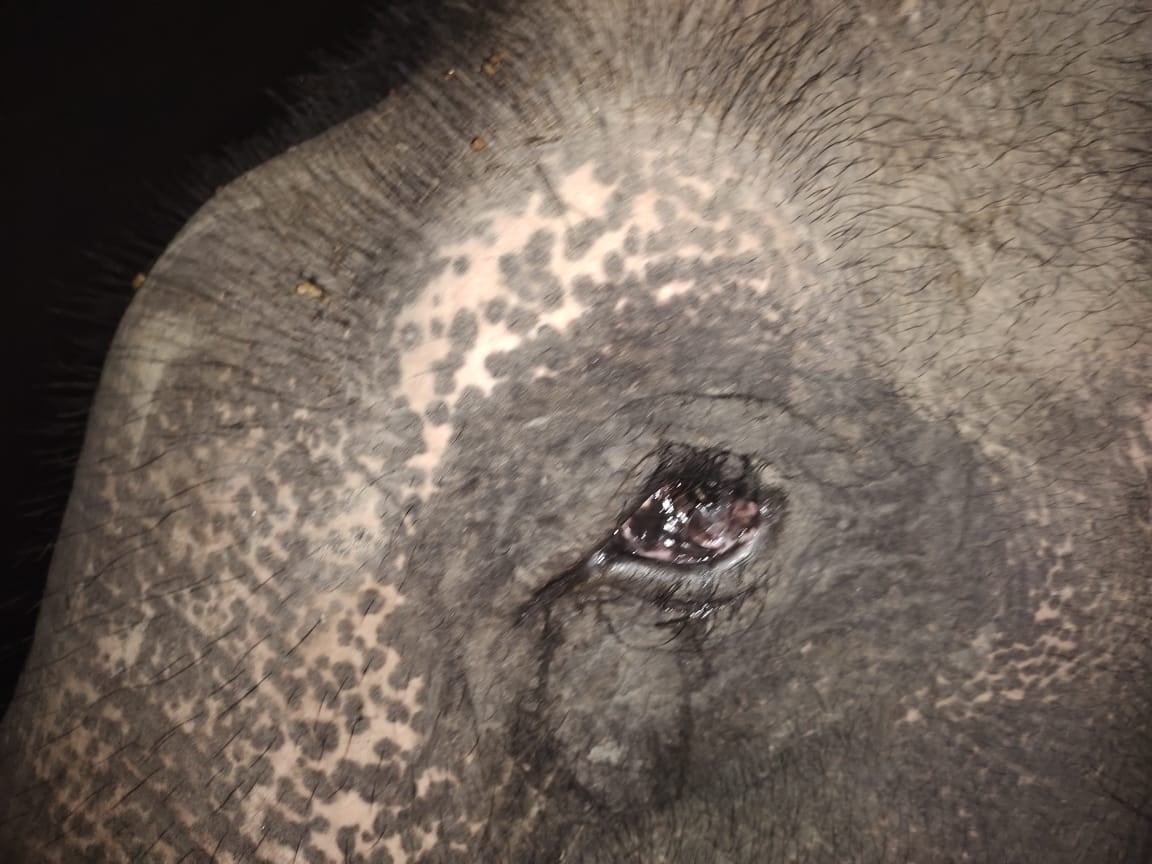 June 4, 2021– 4:00 am (IST)
And they're off… A team of 9 of our most dedicated staff have just left to go get Nina. Please keep them and Nina in your thoughts.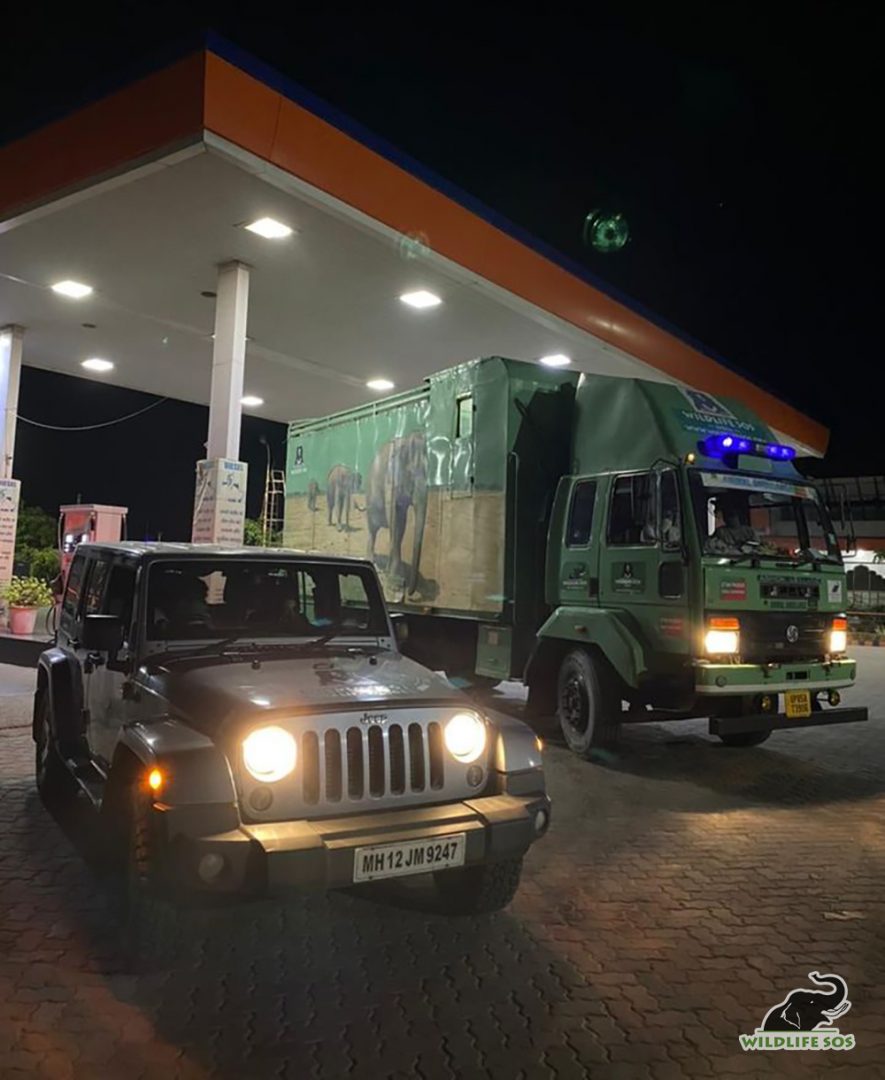 June 4, 2021– 10:00 am (IST)
Our dedicated drivers have tirelessly steered the wheel through the night and we are now just a few hours away from Nina! The temperatures continue to rise as our team embark on the last leg of their long journey.
Stay tuned for more updates!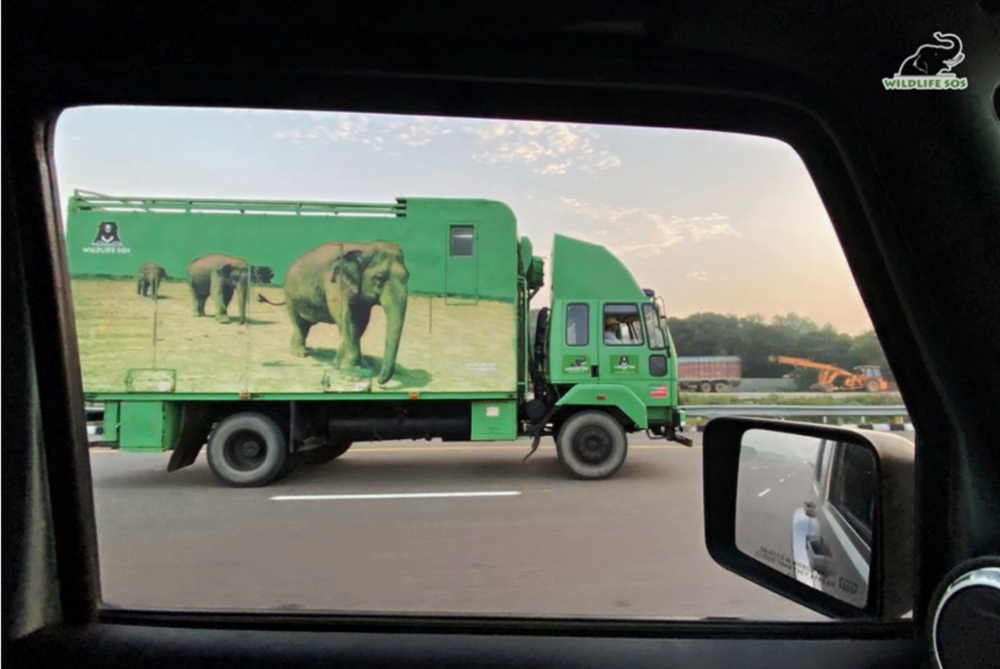 June 4, 2021– 6:00 pm (IST)
A quick pit stop for our team to stretch their legs and regain their energy. The heat and humidity has exhausted them thoroughly. After some snacks and refreshments, they will resume their journey to Nina's location.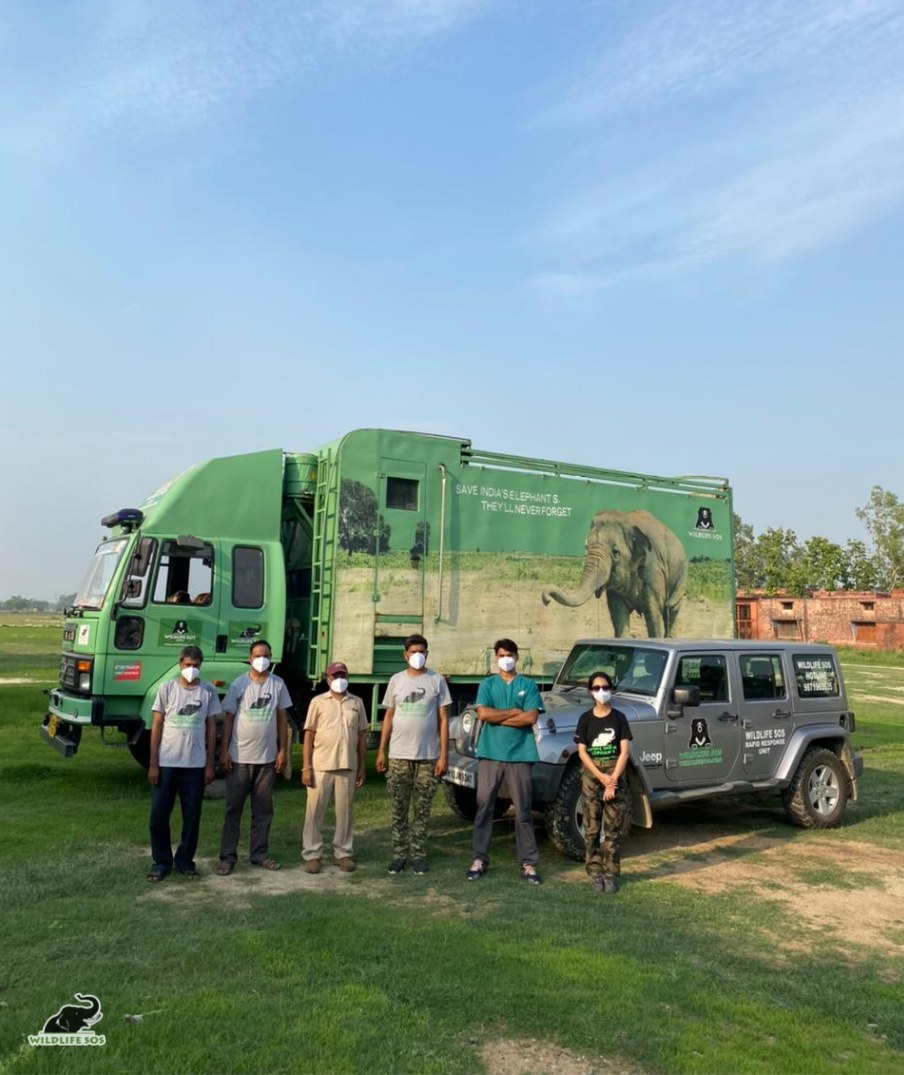 June 5, 2021– 12:25 am (IST)
Nina is on her way to freedom! Not long ago Nina was loaded into the Wildlife SOS Elephant Ambulance and began her long journey to the Elephant Hospital Campus for the love and care she desperately needs. Blind Nina is very scared, unsure of the new people around her, and she's likely never been in a truck.
Our compassionate team is making Nina comfortable and trying to win her trust with kindness, food and calming words. In her dark world, any dramatic changes like this were probably followed by increased abuse and beatings, so she's understandably very apprehensive of what's happening to her. She is still and quiet, but nervous. We wish we could ease Nina's fears and tell her about the new life of health, kindness and friendship that lays ahead!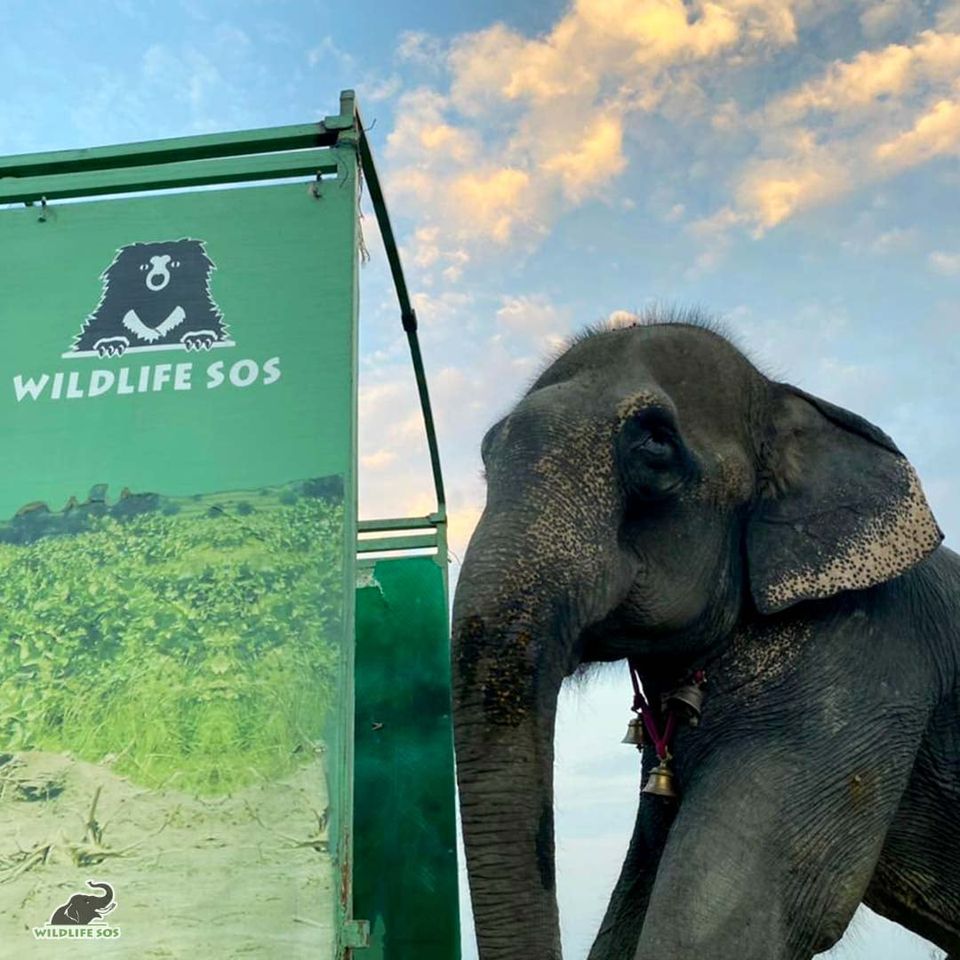 June 5, 2021– 2:30 am (IST)
Our team is driving non stop throughout the night.This is indeed Nina's first time ever on a truck. Our elephant caregivers are comforting her constantly.
June 5, 2021– 12:15 pm (IST)
Nina is not drinking water, our caregivers tried many times. She is slightly anxious and wary of her surroundings. We are stopping for a bit to buy fresh fruits for her. Nina looks bony and malnourished and needs special care and treatment to feel better.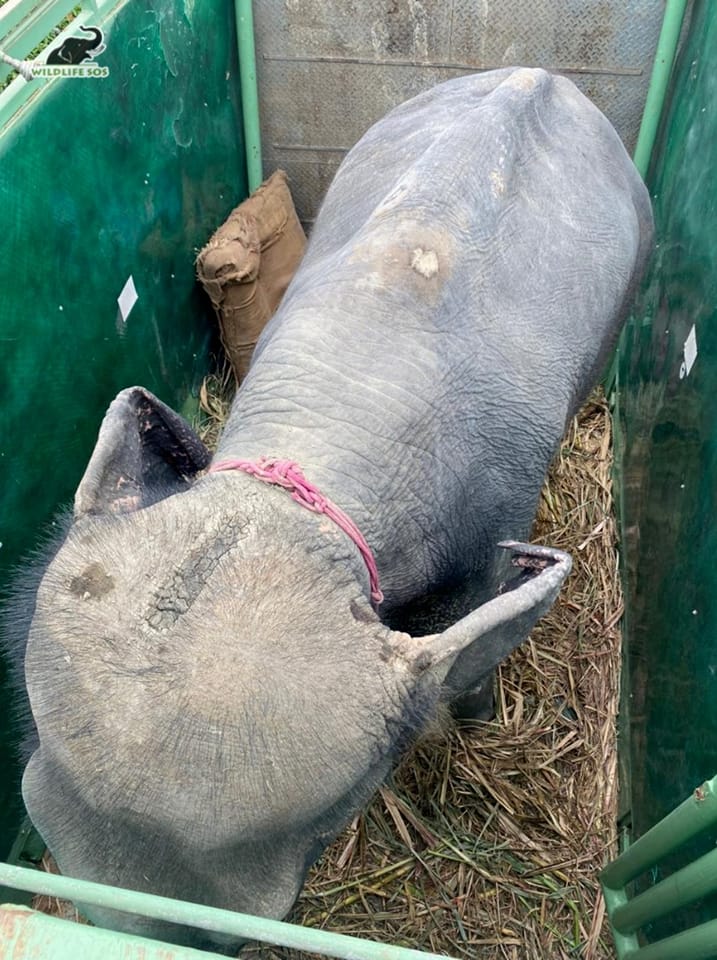 June 5, 2021– 3:00 pm (IST) After a lot of trial and error, we think we have figured out Nina's favourite fruit. She is happily gobbling up watermelons. She looks really calm while she munches on watermelon and bananas non stop. Our caregivers are constantly by her side, comforting her, assuring her that, from now on a new life awaits her.
Wish we could figure out what she is thinking. To us, it looks like she is finally smiling!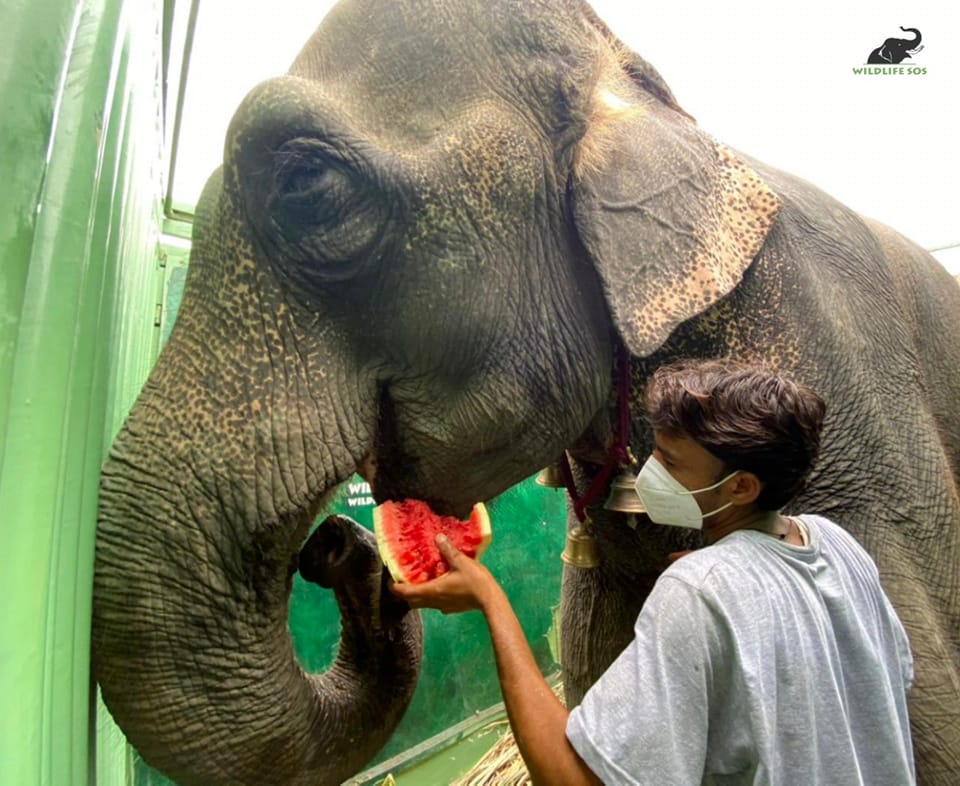 June 5, 2021– 5:45 pm (IST) Natures sprinklers emerge in an unexpected weather change bringing Nina the much-needed respite from the blaring sun and humidity. As the rain drizzles upon Nina, she seems more calm and relaxed as she continues munching on bananas and watermelons. Seems like the rain Gods are watching over Nina, comforting her during the last leg of her journey to the Elephant Hospital.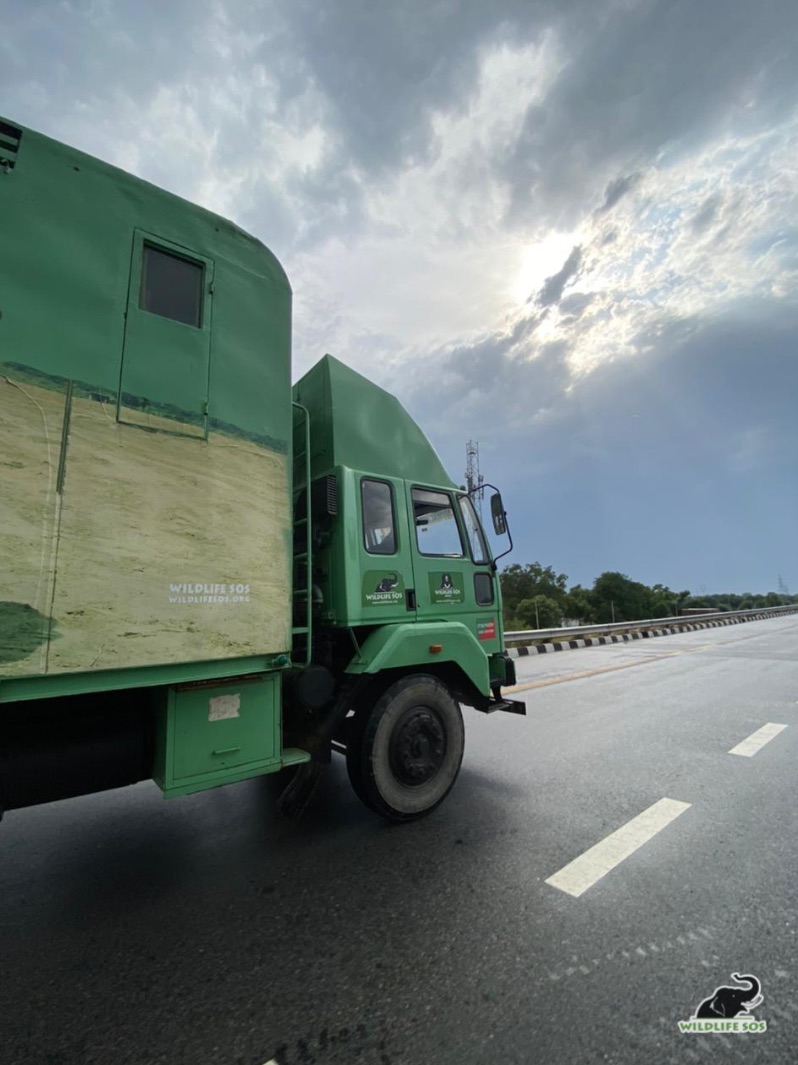 Nina is home, and it's time to celebrate! Moments ago Nina took her first steps of freedom at the Wildlife SOS Elephant Hospital Campus where she'll receive the compassion, love and medical care she desperately needs. After 60 years, she'll finally be surrounded by elephant friends, have pools and the Yamuna river to play in, and get the nutritious diet she needs to heal. Most importantly, Nina will be surrounded by skilled and dedicated caregivers who will tend to her physical and emotional injuries. From all of us at Wildlife SOS, thank you so much for your support and encouragement! We did it together!