We set up our Elephant Conservation and Care Centre in Mathura in 2010, as the first and only one of its kind to care for and rehabilitate illegally owned, sick and injured elephants from across the country. One of the inspiring and guiding influences in our journey with elephants has been the indomitable Sangduen Chailert, fondly called Lek, the founder of the Save Elephant Foundation and Elephant Nature Park in Thailand, one of the largest institutions in South East Asia and the world working for captive Asian elephants and their rescue.
It was therefore an absolute honour to have Lek and her team of elephant experts from Thailand visit the Elephant Conservation and Care Centre last week, to see the sanctuary and enter into discussions with the team to exchange ideas and share experiences.
The team was on an exposure visit through India to understand the situation of captive elephants in the country, and were returning from a heartbreaking visit to Kerala during which they were horrified to see the bull tuskers being exploited in the temple festivals amidst firecrackers, drums, blaring music and thousands of people. The team was then planning to head over to Jaipur to see the captive elephants exploited to give rides to tourists at the Amer Fort, but stopped in between their journey to visit our center and meet the team.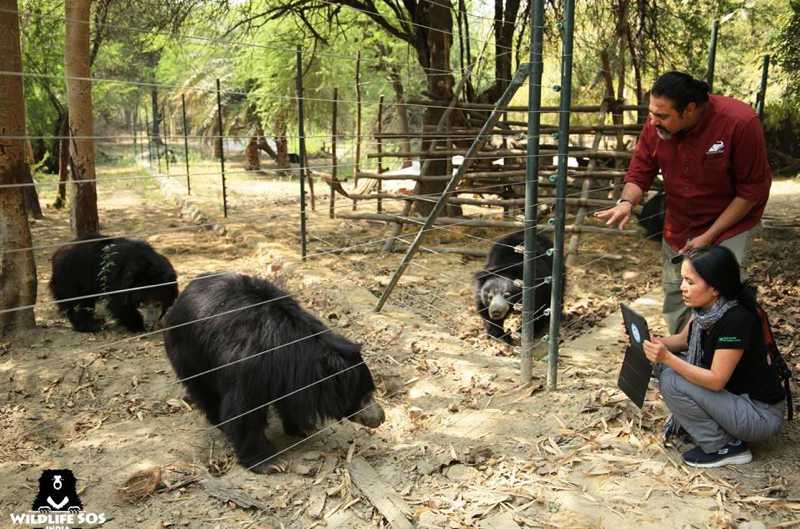 Lek was wonderfully down-to-earth and extremely encouraging of Wildlife SOS' efforts and vision, offering support and guidance throughout her interaction with us. The group was welcomed by the staff at the Agra Bear Rescue Facility where they were given a tour of the rescue centre and our dedicated hospital by our co-founder Mr.Kartick Satyanarayan, along with our staff and veterinarians. They then proceeded to ECCC, where they met our rescued elephants and the staff that works to care for them.
Lek and her team had the opportunity to go out on a walk with three of our elephants, Laxmi, Chanchal and Bijli – and even got to meet Maya and Phoolkali on their return. The visitors were then given a demonstration of target training and positive reinforcement practices that we use at the centre as our vets explained the footcare procedures being carried out at the centre.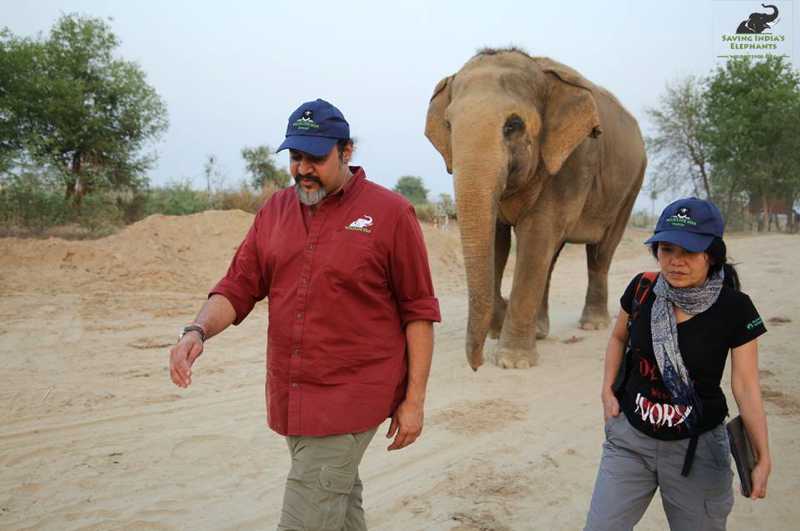 As evening fell, Lek sat down with the ECCC team and happily answered all our questions on elephant management and her experiences working with and caring for elephants in Thailand, comparing notes and discussing the conditions of captive elephants in India and Thailand, and the hope for a better, safer future for elephants all over the world.
Upon her departure Lek was presented with memorabilia from Wildlife SOS to commemorate her visit and thank her and the team for taking the time out to visit and spend time with our rescued animals. She expressed her joy and satisfaction with her experience at our site and left the team with the very best wishes for our future endeavors in animal protection, and an invitation to arrange a similar exposure visit for our staff to come see ENP in Thailand.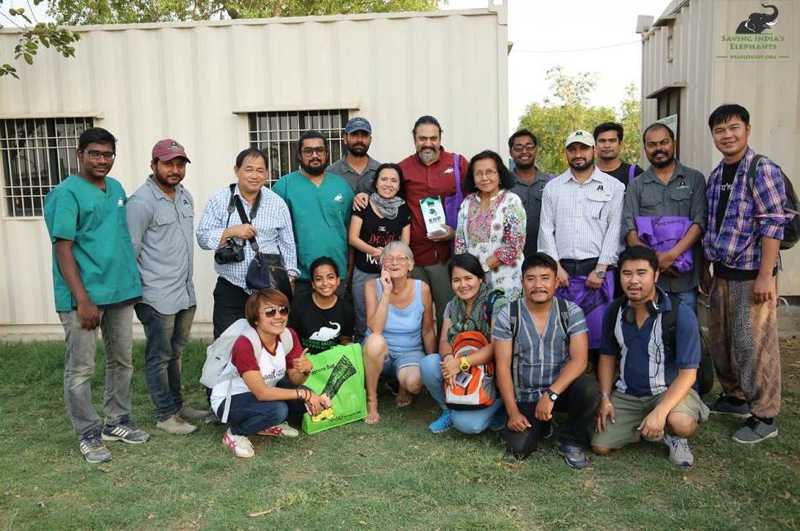 It was an absolute honour to have such a renowned champion of the cause of captive elephants visit our centre and openly express her happiness at our efforts to conserve this beautiful species, and we look forward to a continued open exchange of ideas and experiences to work together towards a safe future for the majestic beings we have collectively dedicated our lives to protecting.