Last week, Mumbai based television actor and model Anuj Sachdeva hosted a benefit exhibition – 'Into the Wild Fundraiser', for Wildlife SOS, to help raise awareness about India's wildlife and the animals under our care. An avid animal lover, Sachdeva had helped raise funds for our rehabilitated elephants during the holy festival of Ganesh Chaturthi, last year.
The event was held at The Little Door Café in Mumbai, where we had the exciting opportunity of interacting with the guests and talk to them about our work through AV presentations and distributing brochures.The café walls were decked with posters and pictures of our rescued and rehabilitated animals and we had also set up a fun game of darts. The tables were lined up with our colourful merchandise from plush toys and printed t-shirts to handcrafted silk scarves, bear-themed bags and key chains featuring cloth elephants made by the women of the Kalandar community. The exhibition also showcased a unique collection of Padhchinhs, made by Artist Alpana Ahuja that are original elephant footprints on canvas and other paintings by wildlife artist Suresh Nair.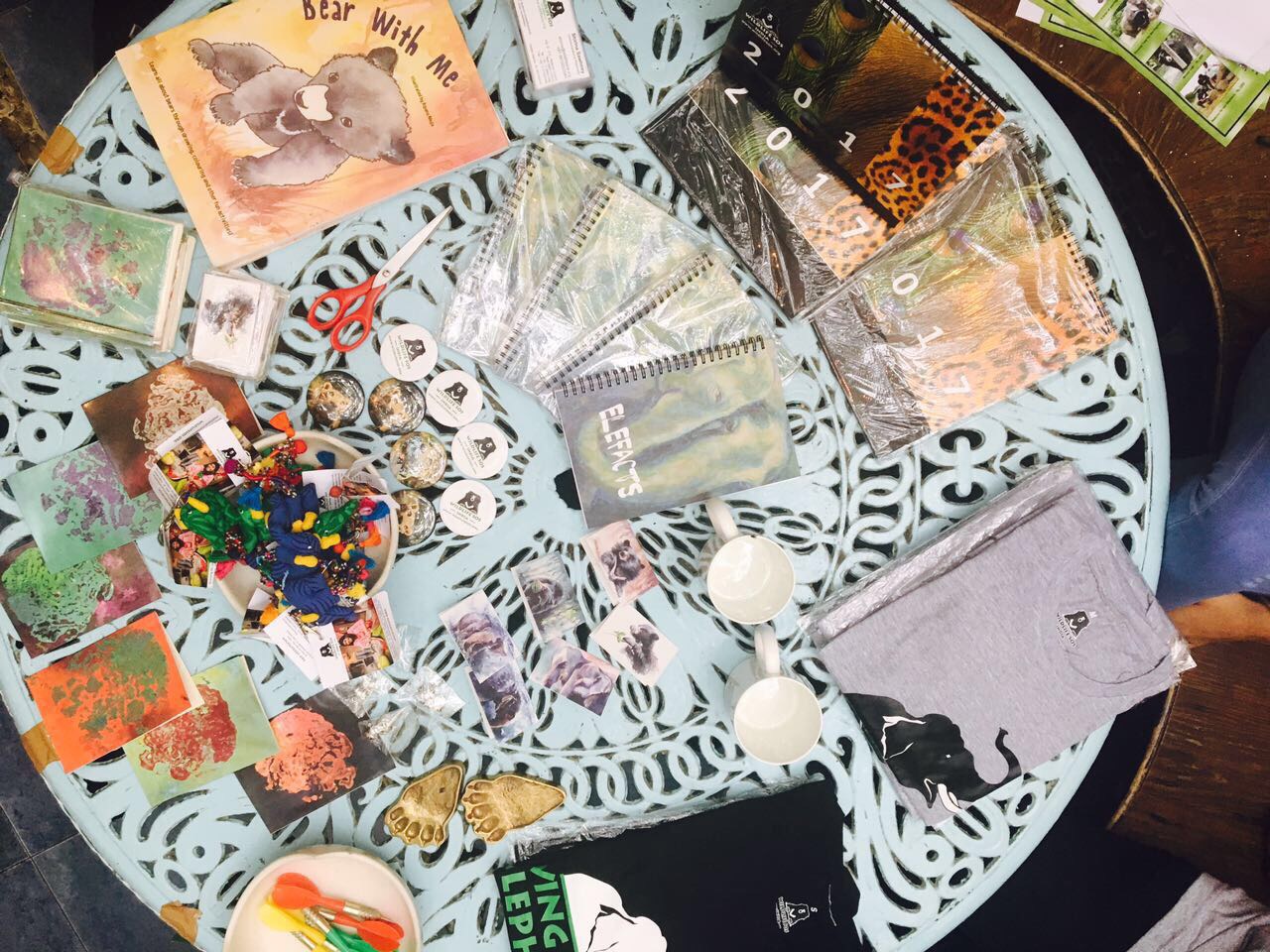 The guests were eager to know more about the rescued animals and many signed up to become monthly donors and bought virtual gifts for our elephants, bears and leopards. They listened intently as our team talked about Wildlife SOS's efforts towards conserving and protecting wildlife across the country and spread awareness about wildlife rescues and rehabilitation. They were excited to visit our Elephant Conservation and Care Centre in Mathura and The Manidkoh Leopard Rescue Center and looked forward on being a part of the volunteer programs.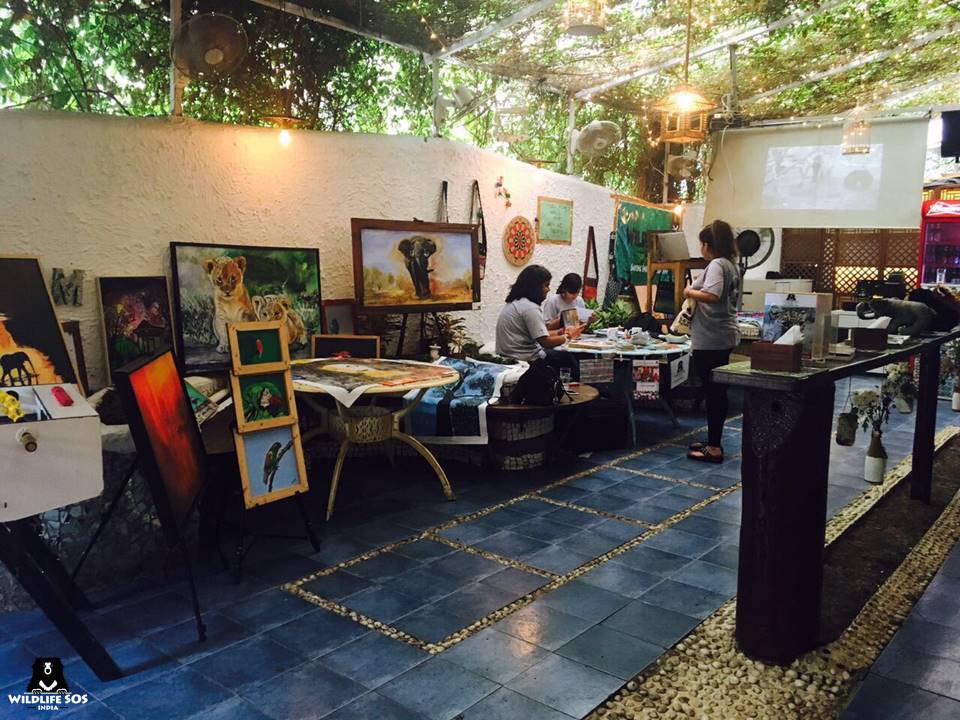 Wildlife SOS is extremely grateful to Anuj Sachdeva & The Little Door team for supporting us and for providing us with such a wonderful platform to reach out to more like minded people who were keen on making a difference and helping India's wildlife. The Little Door Cafe extended their kind support by donating 50% from their F&B sales for the particular day. We had a brilliant time being a part of this fun-filled event are delighted to have many new faces supporting our cause!
If you would like to organize a similar fundraising event for us, please reach out to us at events@wildlifesos.org