Wildlife health management is a very important aspect of conservation efforts in the country. In today's fast-paced world, there are many dangers that threaten the country's wild animals – man-animal conflict, accidents, poaching, ill-health, deforestation, loss of prey base, displacement due to natural disasters etc. Most of these conditions lead to immense physical and psychological distress for the animals involved.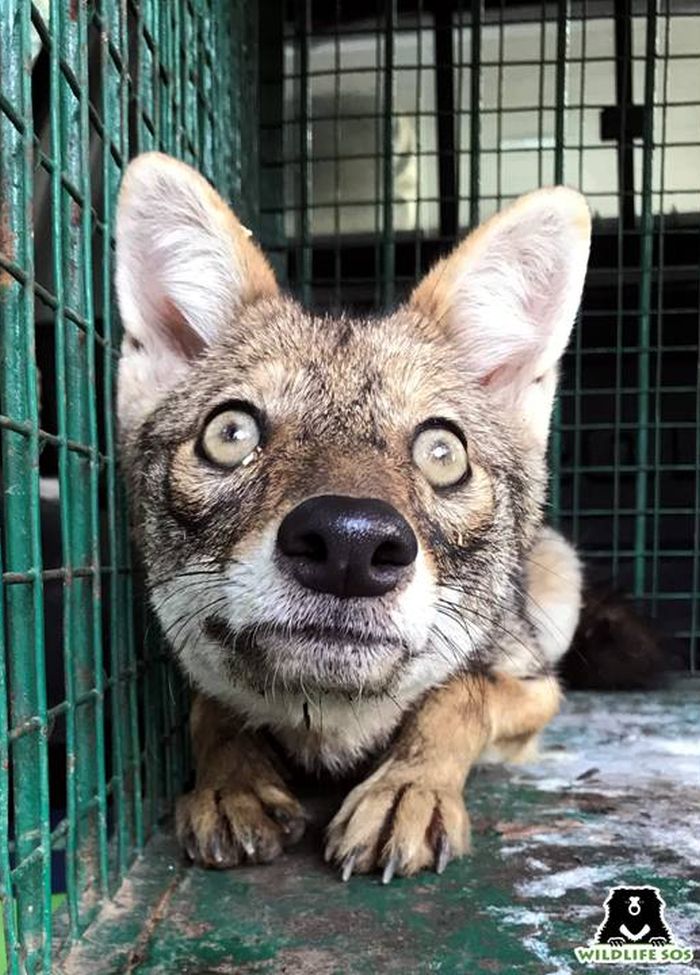 Apart from conducting rescues, the Wildlife SOS teams also provides medical care and treatment to countless animals rescued by the Forest Department or individuals from various situations mentioned above.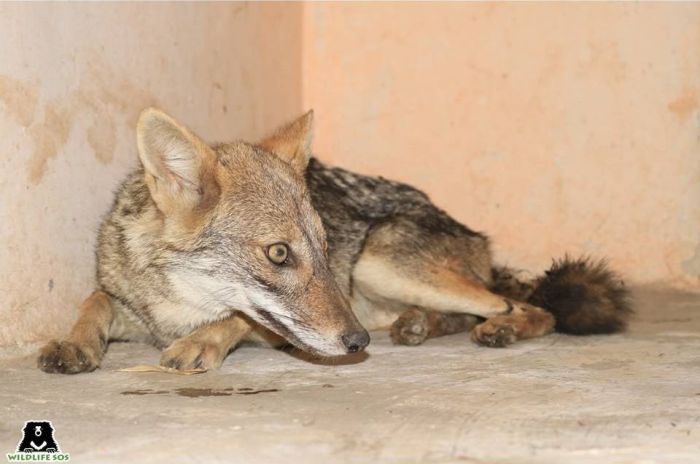 In one such occurrence, the team imparted medical care for an injured Golden Jackal that was rescued by the Maharashtra Forest Department last week. Otur, Maharashtra is a common ground for incidents of conflict or wildlife sighting as it is on the fringes of a thick forested belt. The Otur range is also is home to a significant jackal population. This is where local farmers came across the young female jackal lying in a semi-conscious state near a field. They immediately reached out to officials from the Forest Department who rushed to the aid of the jackal.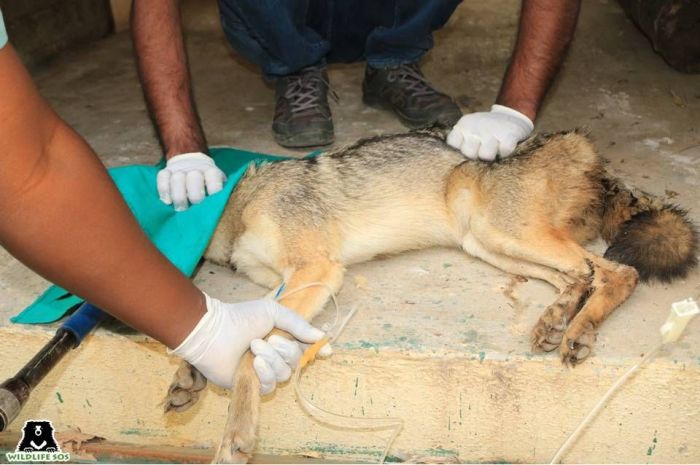 As Wildlife SOS works very closely with the local forest departments, the officers immediately brought the jackal for treatment to the Leopard Rescue Centre in Junnar. A preliminary examination conducted by WSOS veterinary officer Dr Nikhil Bangar revealed that the female was suffering from a stomach infection and was extremely exhausted and dehydrated – it also had severe diarrheoa.
After the preliminary assessment, the vets administered antibiotics and placed the animal under fluid therapy to ensure steady recovery. Due to the quick intervention of the Forest department, the jackal was able to receive timely help. Upon recovery, the animal was safely released back into its natural habitat.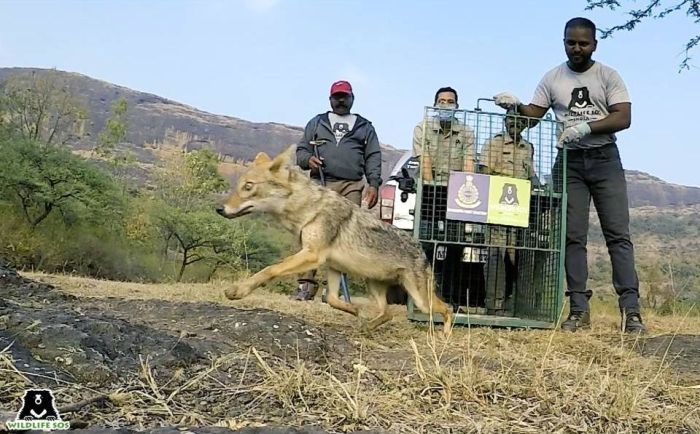 Golden Jackals are native to the Indian subcontinent and play a very important role in forest ecology. They are omnivorous in nature and feed on a variety of small mammals, birds, fish, hares and even fruits. Unfortunately, Golden Jackals are frequent victims of hunting, wildlife trafficking, man-animal conflict and highway accidents etc. This species is protected under Schedule II of the Wildlife Protection Act 1972 and has an estimated population of 80,000 in the wild.
Watch the release of the Jackal on our YouTube channel here!