If you ever had the chance to visit the Wildlife SOS Agra Bear Rescue Facility, you most certainly would have passed by Gail's enclosure. Invariably, Gail would be spotted doing the one that she loved the most – taking long, relaxed naps. She loved digging mud pits and comfortably perching herself in them, carefully assessing her surroundings and watching other bears in the neighbouring field.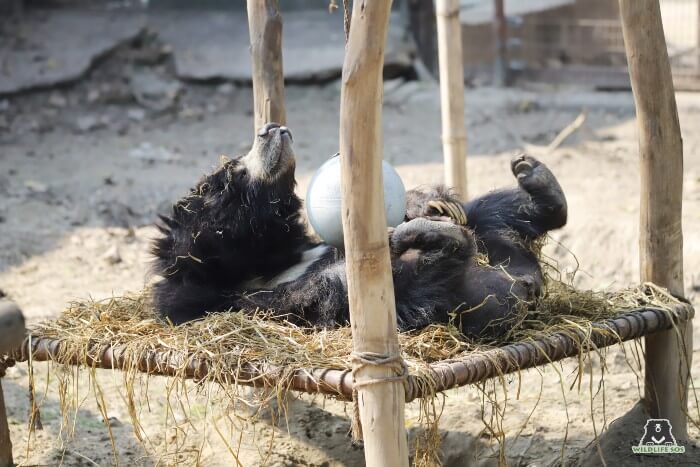 Today as her field lies barren and her favourite platform enrichment remains empty, Gail's soul runs freely over the rainbow bridge, leaving all her ailments and any memories of a brutalising past behind. Rescued from the dancing bear tradition, Gail suffered from a debilitating joint condition and a serious case of osteoarthritis that affected her hind limbs. With her petite structure and pleasant demeanor, Gail instantly reserved a special place in our hearts and her strength only made us all love her more. 
Her free-ranging field was equipped with structural enrichments that were built at a low height so that she wouldn't have to strain her limbs.. To aid Gail's psychological recovery, she was introduced to Julee, and the stage was set for one of our most enduring stories of friendship at Wildlife SOS.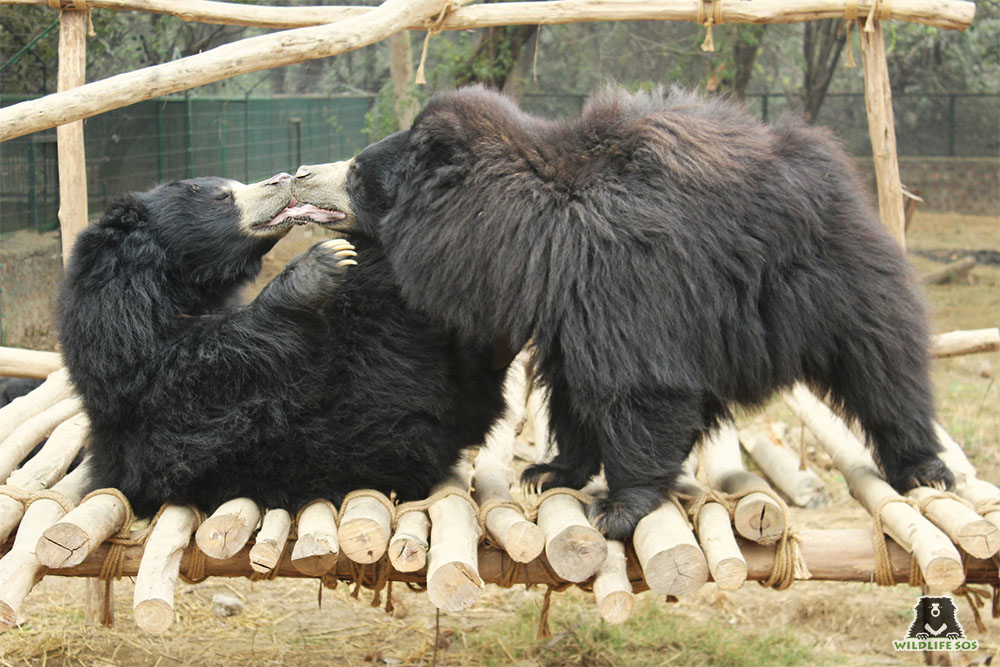 Unfortunately, two years ago, Julie passed away after years of struggling with chronic ailments. For all of us, Julie's death came as a huge loss, but it was an absolutely heartbreaking experience for Gail. Her best friend in the world was taken away from her, and she resigned to leading a quieter life.
As time passed, Gail would spend most of her day resting on her platform enrichment, waking up just in time for her meals. Her caregivers always improvised her meals – often garnishing her bowl of porridge with dates, peanuts and even, small pieces of fruit! Gail's happiness knew no bounds on spotting her caregiver with her meal and would immediately dash towards her enclosure's gate. Of all the things that made Gail unique, it was her unmatched love for the monsoon season. An otherwise calm Gail would be seen delightfully rolling in the mud under the downpour and resting on fresh green foliage that her field would be covered in!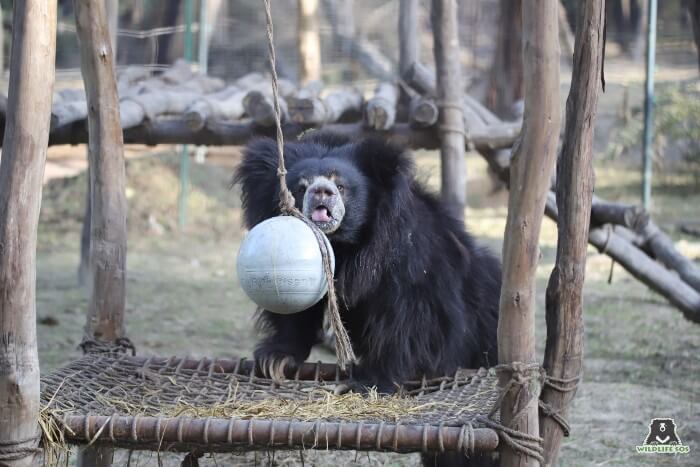 Gail was placed under our geriatric care programme and received intensive care for her ageing needs. She was patient during treatment and cooperated during her medical check-ups, slowly walking out into her field after the check-up was completed.
Gail was under treatment for a respiratory tract infection and was showing inappetence for the past few days. Her condition deteriorated and despite of our best efforts and treatment, she passed away due to health complications encountered in old age. In her final moments, she was surrounded by her loving bear caregiver and our veterinary team who worked very hard to ensure that she is comfortable.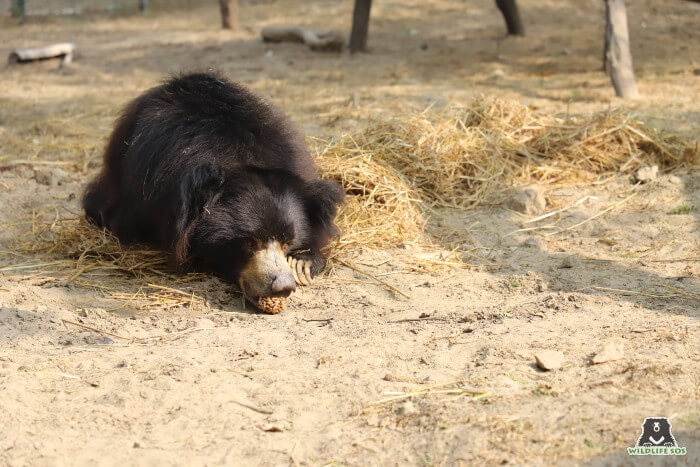 As we bid farewell to Gail with a heavy heart, we feel relief in knowing that we provided her with the love, care and comfort that she deserved in this important phase of life.
Goodbye, dear Gail. Until we meet again.