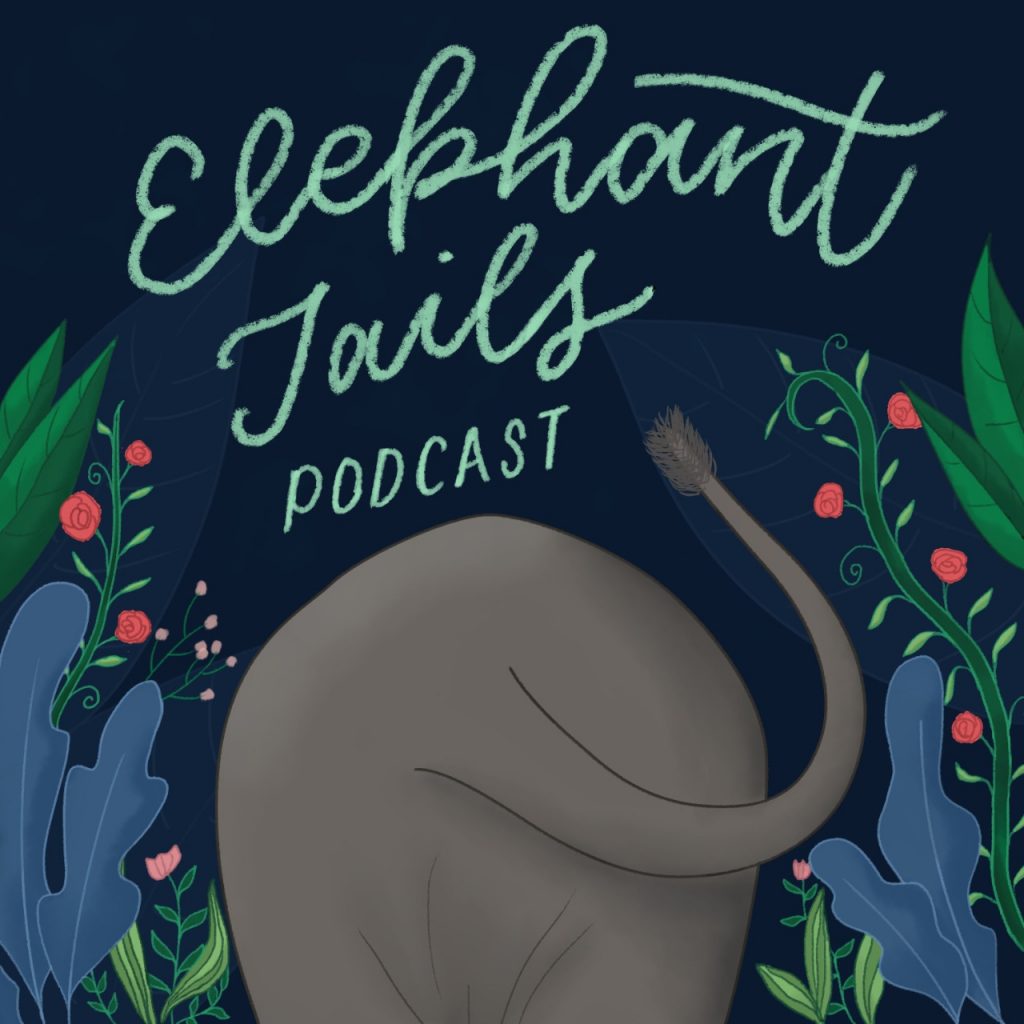 We're so excited to introduce the new Elephant Tails Podcast from Wildlife SOS, where we bring you the intimate stories and behind-the-scenes perspectives with the people working to save India's wildlife.
In each episode we chat with staff, vets, leaders or advocates for wildlife, and take an in-depth look at interesting topics that impact the elephants, bears, leopards and other animals we rescue and release back into the wild, or care for at our sanctuaries.
"We're thrilled to be able to delve into the podcast format where we can interview people on the front lines helping wildlife and hear their stories in detail. These are stories we just couldn't communicate in social media posts, web pages or emails. We really hope you enjoy them," said Nikki Sharp, Executive Director of Wildlife SOS. "In the future, look for rescue stories of the animals you love, discussion of wildlife laws in India, how to volunteer, and many other interesting topics that impact India's wildlife."
Each episode is planned to be 15 to 25 minutes long, and we will release 1 to 2 episodes a month. Find the latest episodes on your favorite podcasting service, or visit wildlifesos.org/podcast
Episodes will also be available on our YouTube channel with a slideshow and closed captioning. Subscribe for notifications whenever we add a new video, or log on to YouTube with your cable or TV box to add Wildlife SOS to your channels list!
Elephant Tails Episode 1 – Geeta Seshamani and the founding of Wildlife SOS
In Episode 1, we chat with Geeta Seshamani about how Wildlife SOS first got started. Geeta is an acting Senior Wildlife Conservationist and animal rights activist. For over three decades, her life has been centered on the profound belief that man can coexist with animals and forests. She is the Vice President of Friendicoes SECA and the Co-Founder and Secretary of Wildlife SOS.
Elephant Tails Episode 2 – Dr. Yadu and the rescue of Laxmi
In Episode 2, Wildlife SOS communications ace Suvidha Bhatnagar chats with one of our most senior veterinary officers, Dr. Yaduraj Khadpekar about the challenging rescue of everyone's favorite little elephant, Laxmi. Laxmi was a badly overweight and neglected begging elephant living on the streets of Mumbai, a busy metropolis with more than 18 million people.
Elephant Tails Episode 3 – Baiju Raj and his love of wildlife
In Episode 3, Executive Director Nikki Sharp sits down with Director of Conservation Projects, Baiju Raj at our Agra Bear Rescue Facility to chat about his childhood love of reptiles, and how that love grew to compel him to help all wildlife. Baiju has been handling snakes and other wild animals since the age of 2. He is known at Wildlife SOS as the man who would go to the ends of the earth to save wildlife.
Elephant Tails Episode 4 – Thomas Sharp chats sloth bears
In Episode 4, Wildlife SOS USA Director of Marketing and Communications, Dana Wilson chats with Thomas Sharp about his research into wild sloth bear populations and learns more about bears. Tom is a Director of Conservation and Research for Wildlife SOS specializing in sloth bears, Asian elephants and leopards in India. With 25 years of experience studying wildlife around the globe, Tom has worked with many species from turtles, snakes and crocodiles, nesting birds and raptors, small mammals, blue bull deer, and of course bears and elephants.
Find Elephant Tails on all major podcast services!