In another heart-warming tale of family reunions, a 25-day old leopard cub was recently reunited with its mother in Junnar division of Pune district, Maharashtra. Farmers of a village were harvesting sugarcane, one of the last crops of the season, when they heard peculiar mewling sounds coming from the middle of the field. They were alert and careful as they followed the sound and were shocked to find a leopard cub in their midst!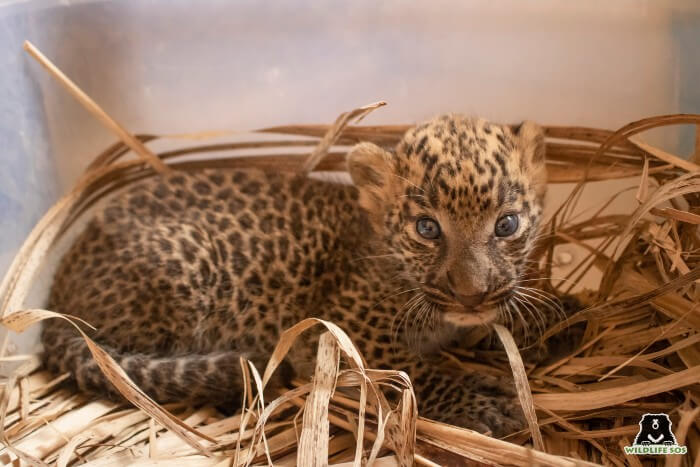 The farmers immediately stopped harvesting and reached out to the members of their village rescue teams, trained by Wildlife SOS and Maharashtra Forest Department. These teams are aware of the protocol that needs to be followed in such situations and reached out to the Forest Department, who alerted our team.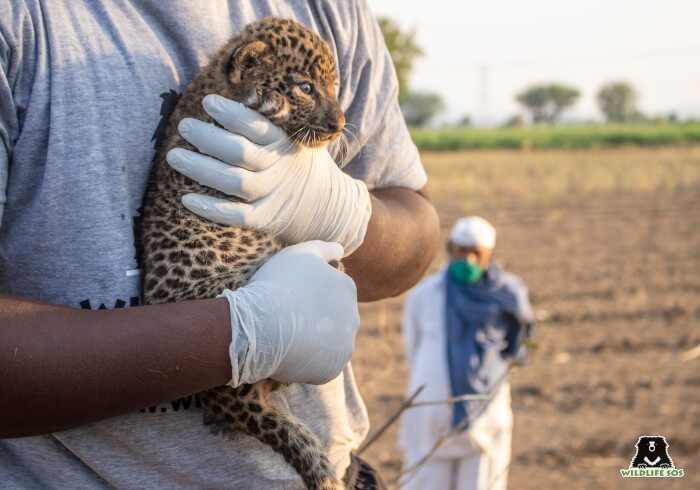 Two rescue units from Wildlife SOS and the Forest Department were dispatched to the location and the villagers were requested to not approach the cub directly. In the silence that surrounded the sugarcane field, the loud, distressed mewling of the cub could be clearly heard. Wildlife SOS veterinary officer, Dr. Nikhil Bangar, conducted a thorough medical examination of the young leopard, identified to be a 25-day old female.
She was declared fit for release and was placed in a safe-box, in the same place where she was found. Our team also installed a microchip with a unique identification number at the base of the tail of the cub, to ensure that she could be easily tracked and identified in the future.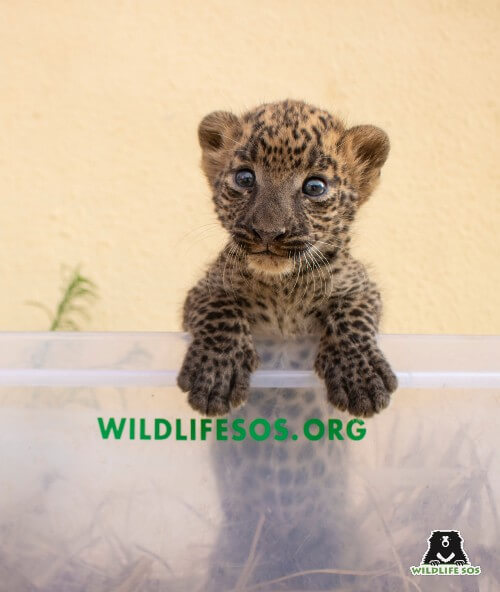 Camera traps were installed to capture the reunion and our team, along with the officers of the Forest Department, was in close vicinity. The mother leopard slowly approached the field around midnight, after being drawn out by her cub's distinct scent and vocalisation. She was quick to tip the safe-box over and she carefully picked up the cub so they could relocate to a safer location.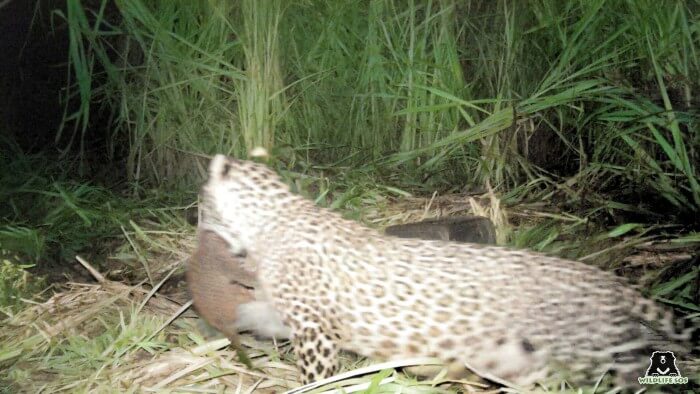 She gracefully walked away from the spot of reunion and into the forest with her cub, making this the 16th successful reunion for our team this harvest season! You can read more about the other reunions right here.
Watch this female cub and her mother's happy reunion, right here!