A mother killed in the wild by poachers and leaving the cubs to fend for themselves is a brutal truth, and something similar happened to Kuber and his brother Nakul. These bear siblings were around two months old when their mother was killed by poachers, leaving the cubs alone and vulnerable in the forest. Fortunately, the Wildlife SOS anti-poaching unit 'Forest Watch' and the Forest Department in Karnataka became aware of the situation and reached the location along with law enforcement officials to save the cubs in the nick of time. The bear cubs were then safely transferred to the Bannerghatta Bear Rescue Centre, which went on to become their forever home.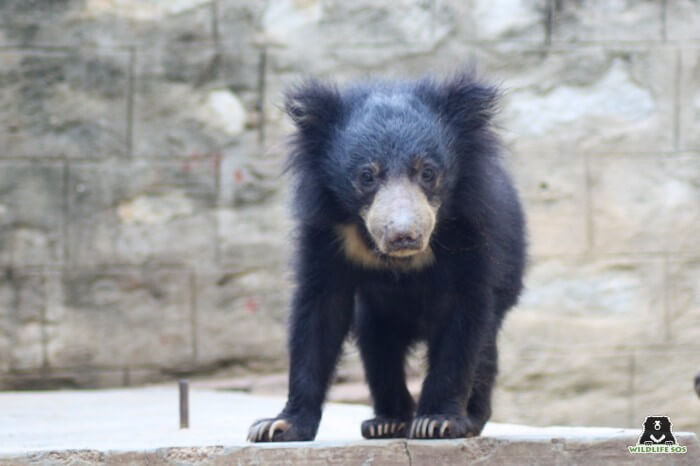 Kuber has grown into a strong and confident bear in our care. His day begins with a nice warm bowl of honey laced porridge which is his favourite and he never skips a meal. Once he has relished his hearty meal, he will head out to play with the various enrichments in his enclosure such as honey logs, suspended watermelons treats and enrichment balls.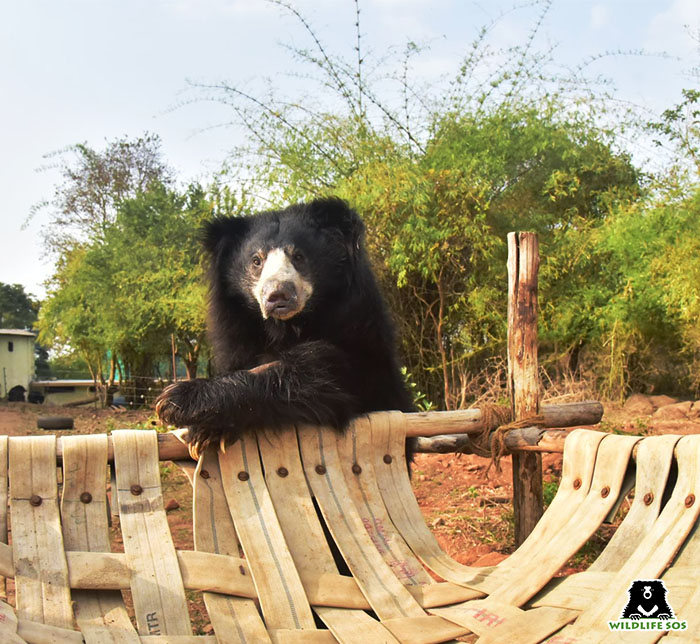 Though he is a healthy bear now, a few years ago Kuber had suffered a very unusual health condition , which the veterinarians were battling for a long period. After months of treatment, Kuber had undergone MRI (Magnetic Resonance Imaging) and CT (Computed Tomography) scans for assessing improvement in his health condition. Aged merely five years, young Kuber was diagnosed with muscular incoordination. Further testing and scans revealed that Kuber had suffered a brain haemorrhage in the left cerebral hemisphere which had resulted in muscular incoordination on the right side of his body. Since then, he was kept under vigilant medical observation, and undergoing continuous veterinary treatment and physiotherapy to improve his condition at BBRC.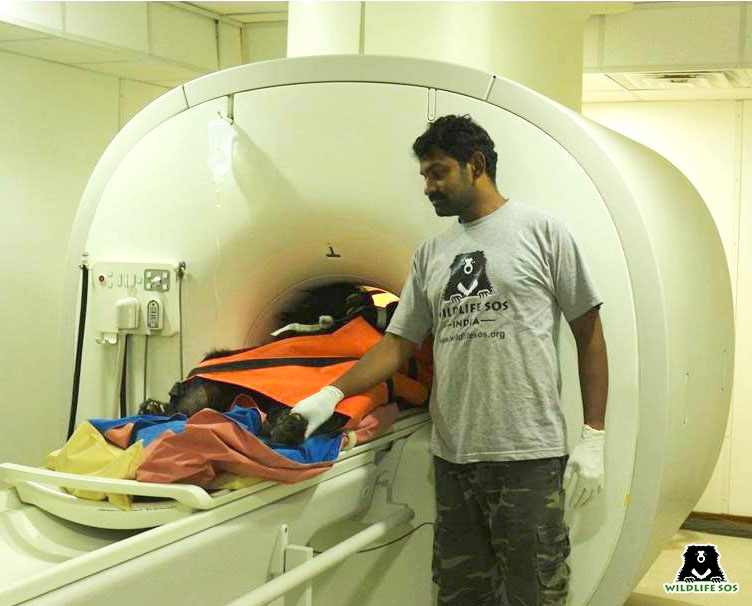 Eventually, in December 2016, the MRI and CT scan results brought positive news as it confirmed that the lesions in his brain had reduced by about 90% and was expected to make a complete recovery, bringing immense joy to the Wildlife SOS veterinarians. After months of treatment, Kuber was able to overcome his health conditions and finally fit to be released from intensive care. It is always a difficult time for us when any of the rescued animals in our rescue center is suffering from poor health conditions but our vets made a huge impact on Kuber's health.
At Wildlife SOS, we always make sure to go the extra mile to look after the health conditions of our rescued bears. Kuber was taken to a proper clinic which caters to human diagnosis (Santosh Diagnostic and Scan Centre in Bangalore), to ensure that he got all the medical attention and modern facilities required for his treatment.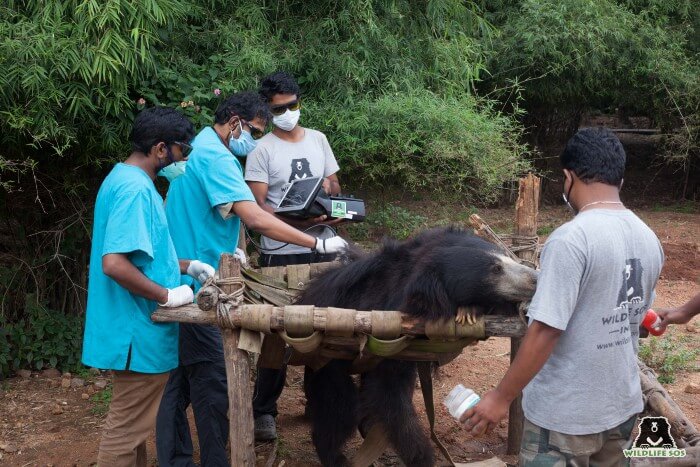 Kuber is an extremely cooperative and calm bear, and does not give the bear care staff or the vets a tough time when it comes to treatment or feeding. Kuber also undergoes occasional sessions of laser therapy and physiotherapy on account of his previous illness for his comfort and relief. The soothing effect of laser therapy and the constant supply of his favourite treats like honey and peanut butter with the help of positive conditioning, help Kuber feel at ease and he is quick to dose off immediately after. Positive or operant condition training involves rewarding the animal with treats every time they perform the desired action such as responding to basic commands, putting their paws out for blood draws, opening their mouths for dental examinations, etc. Presently, Kuber's diet includes coconuts, watermelons, porridge and a variety of vegetables, peanuts, peanut butter etc.
Kuber is generally laid-back and prefers to laze around rather than playing all the time, even though sometimes he can be seen with his enrichments when he is bored. Lately, he seems to have taken a liking to his hanging ball enrichment. The hanging ball is strung up from a tree and has many holes in it from which Kuber patiently works out his treats. Enrichments play a key role in providing mental stimulation to our rescued animals, as they keep them busy and free from a monotonous life.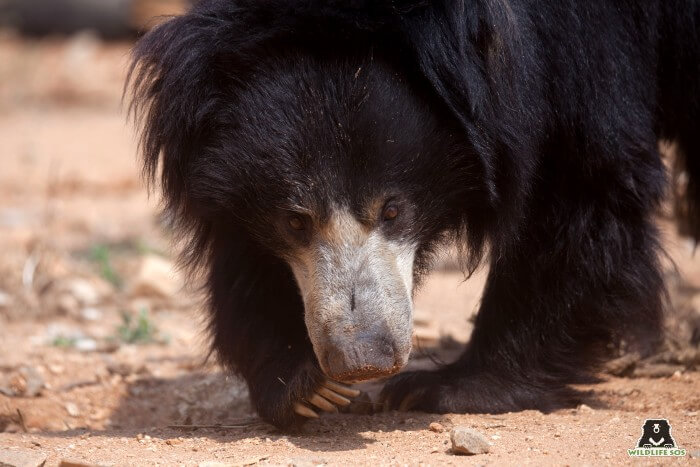 With Kuber's sensitive health, he is unable to actively climb trees like other bears but is sure to dig small pits around his enclosure, which can be perfect spots to hide treats. Once he finds the hidden dates, there's nothing in the world which can distract him.
From a distressed cub, to a bear facing serious health issues, all past his ailments are now behind him, as an improved Kuber now only looks forward to a new tomorrow everyday at the Bannerghatta Bear Rescue Centre. If you also wish to see Kuber prosper, consider becoming a sponsor to support his care and upkeep.