At Wildlife SOS, we believe good begets good, kindness begets kindness.  We believe that every time we do good for an animal, someone somewhere will be inspired to do the same. Thus, in 2018 Wildlife SOS collaborated with National Geographic to produce India's Jungle Heroes, a 6-episode series documenting our efforts to rescue animals in distress and find a way for India's people to coexist in harmony with its wildlife. Our goal was to raise awareness about the plight of Indian wildlife and move people to join us in our fight for wildlife conservation. Little did we know that a young boy watched our every move closely. With each episode, he developed a deep sense of empathy and respect for wildlife, rare in even the most evolved adults. 
Padmanabham is a 3 and a half-year-old boisterous child who hails from Shahjahanpur, Uttar Pradesh. He learned about Wildlife SOS through India's Jungle Heroes and became deeply inspired by Mr. Baiju Raj M.V, Director Conservation Projects at Wildlife SOS. In numerous episodes of India's Jungle Heroes, you could see Mr. Baiju Raj meticulously carried out complex rescue operations that ensured the safety of the animal and people. Determined to meet the man he had for so long watched on his television screen and considered a Hero, Padmanabham and his family drove 350 miles to reach the Wildlife SOS Elephant Conservation and Care Centre in Mathura.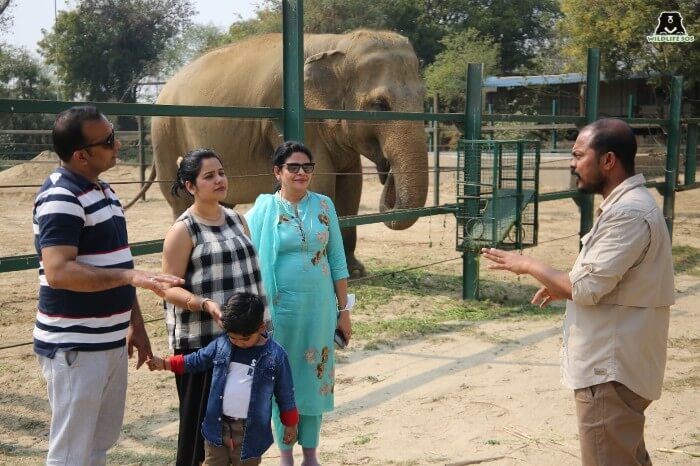 Through Padmanabham, we got to see firsthand the intuitive connection between children and wildlife. Children can not only help save animals through their instinctive links with animals but also benefit themselves from interacting with nature and its beings. Thus, our team was delighted to host the young animal enthusiast and encourage his naive curiosity. To ensure that Padmanabham left with an even greater love for animals, Mr. Baiju Raj gave Padmanabhan and his family the grand tour of ECCC. They learned about the turmoils of our rescued elephants, the various treatments they recieve, and the facilities provided to them. Somewhere along the tour, our Mr. Baiju Raj became "Baiju uncle" for Padmanabhan as the two engaged in a riveting conversation about wildlife conservation.
Padmanabham's joy was palpable as he sat atop the iconic animal ambulance used by the Wildlife SOS team on rescues. His parents, both of whom are esteemed doctors, stood close by as they watched their child immerse himself in the world of wildlife conservation.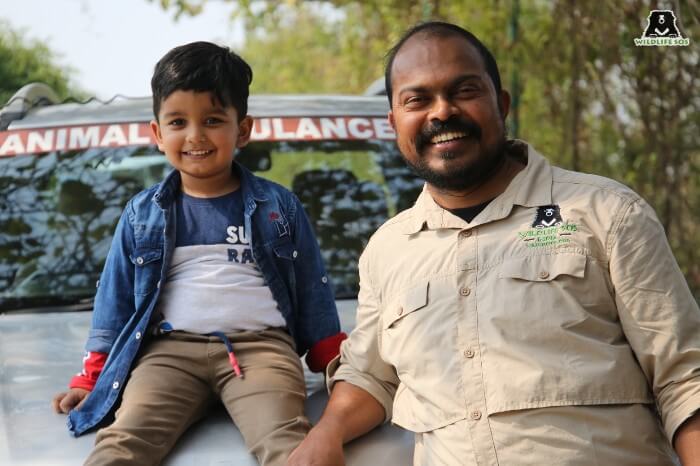 Padmanabham's visit is one our team will fondly remember for years to come. Getting to meet or know of even one person motivated by our work pushes us to keep going. It reminds us about the importance of spreading awareness about the plight of animals, a key element in wildlife conservation.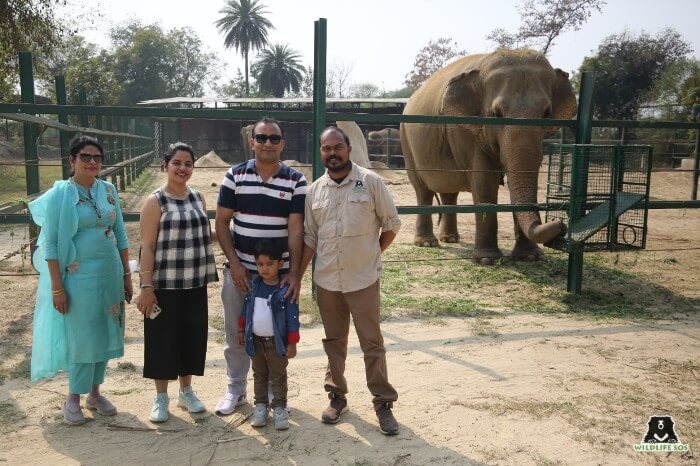 We are grateful to National Geographic, who allowed us to spread this message and helped us expand the Wildlife SOS family. You can watch India's Jungle Heroes HERE!
You can find out about our various volunteering opportunities for your child HERE!