As Mother's Day comes along, we would like to take the time to highlight some of the most loving and daring mothers found in India's jungles. These moms are ready to risk it all; be it carrying their young ones on their backs, nursing them despite the harshest conditions, or even fighting tooth and nail for their offspring's safety! Nature is full of wonders and we couldn't possibly encapsulate the efforts of all the species living within India's jungles. However, here are some of the most dedicated mothers, (biological and foster) that we would like to give kudos to this Mother's Day!
1. Asian Elephants
Though life in the wild may not be the easiest, it certainly helps to have a herd that's always got your back! Elephants have a very complex social system wherein every member of the herd has their own roles and responsibilities. The herd is led by the matriarch who is the "Big Momma" in charge of the well-being of the whole group! She is the wisest one of the lot and she makes sure to pull her weight by leading the entire herd through the right path and teaching them the age -old ways of foraging in the wild. Of course, she couldn't do it without her troop of dedicated moms, who take care of all the calves and young ones in the herd!
Despite not being directly related, the rescued elephants at Wildlife SOS can also be seen showcasing some of these behaviours! The female elephants are highly protective of each other! During the initial period of Peanut and Coconut's arrival, the other older females would fiercely guard them and make sure to pass on their knowledge to the young ones.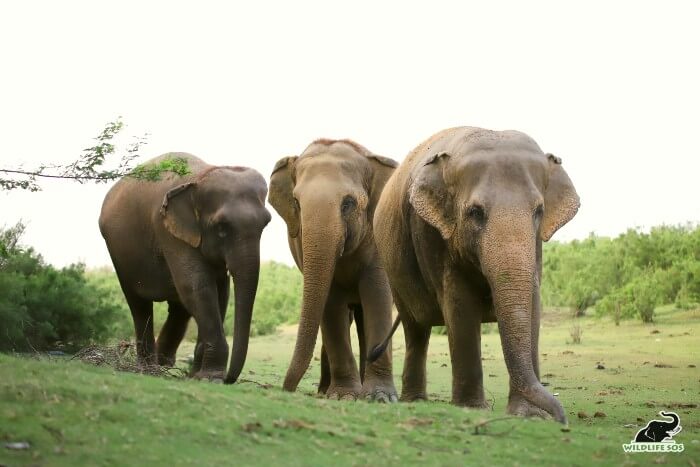 2. Leopards
These majestic felines certainly deserve their fair share of praise for shielding their cubs from dangers for the first few years after their birth! In addition to being a full-time momma during the day and teaching her cubs to learn the ways of the wild, this brave mom ventures into the night to hunt for prey!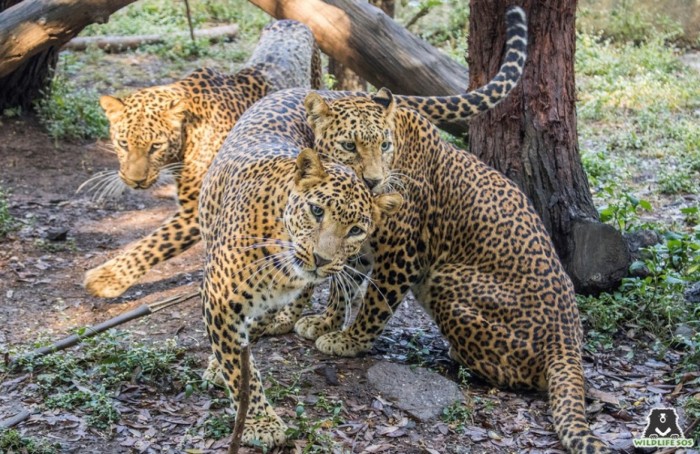 We certainly think that these moms deserve their name on this list, as it is due to their perseverance that we have been able to reunite multiple cubs who were separated in sugarcane fields. If these dedicated mothers didn't courageously return to look for their cubs, these young cats would have no chance in the wild.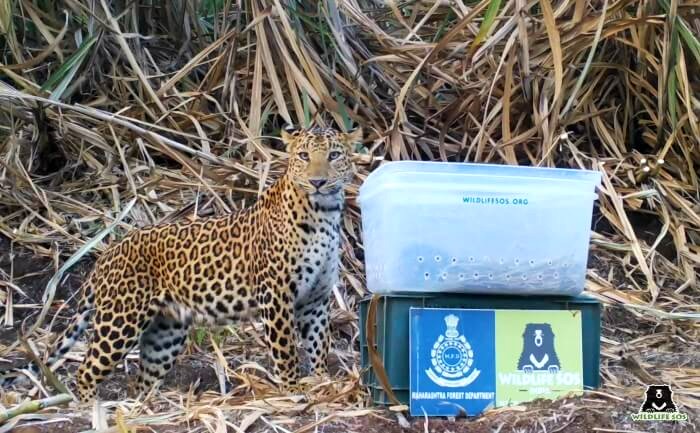 3. Sloth Bears
Sloth bear moms can often be seen carrying their cubs on their backs all day long, making sure that they stay safe from unseen dangers in the jungle. Two of our rescued cubs at Wildlife SOS were able to find a foster mother in an older female Sloth Bear named Ankita, who played a very valuable role in helping the two to become confident and healthy bears!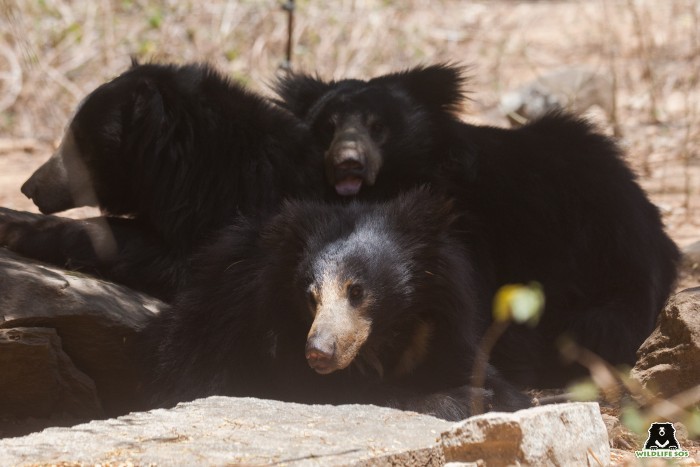 These moms fiercely defend their dens, especially for the first month when the cubs have not yet opened their eyes. Sloth bear cubs stay around with their mothers until about two years of age and they learn everything by observing their mom. Sloth bear moms will take on any challenge; going even as far as facing off against tigers to protect their young ones!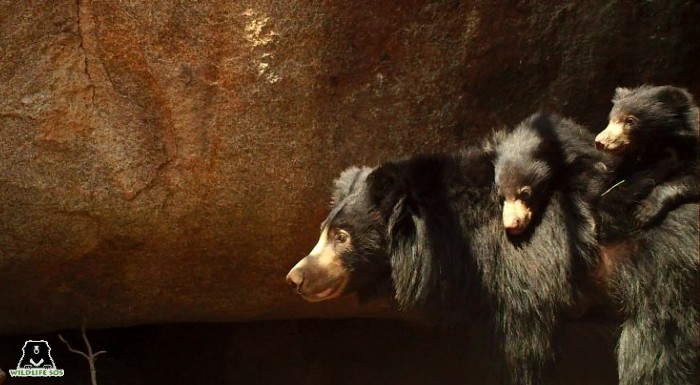 4. Pangolins
Most pangolins only give birth to one offspring and keep them by their side for about two years. Pangolin moms let their infants ride on their tails while they traverse different landscapes and forage for insects! The mothers provide milk to their babies for 3-4 months until they can begin consuming insects.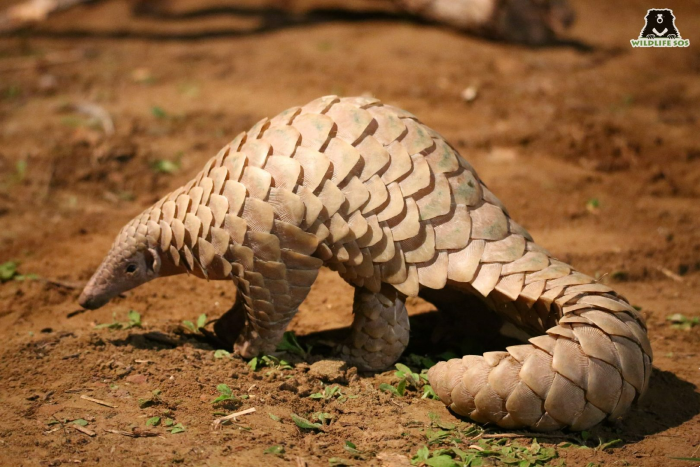 These mothers put every ounce of their being into caring for their babies or pango-pups; even going as far as rolling around their babies in a protective shell when there are predators or dangers nearby.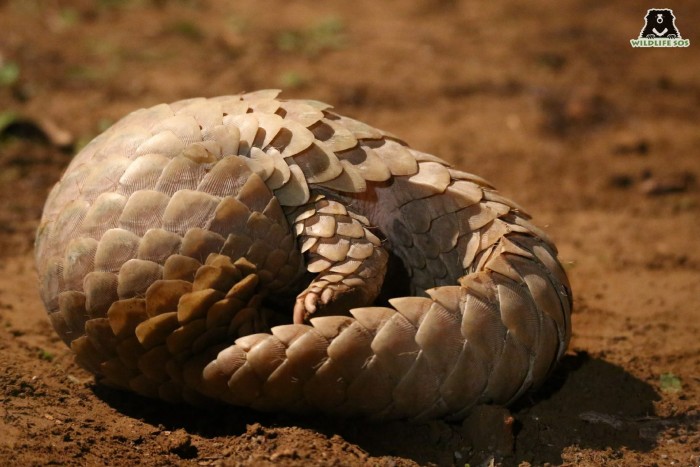 5. Mugger Crocodiles
The Mugger Crocodile lays a large clutch of eggs into her nest soon after mating. This mom burrows her own nest near riverbanks and fiercely protects her young.
A unique behaviour seen in muggers is that the mom is not the only one taking care of the young ones and the males also join in on the task. The parents work in tandem to take care of all the young ones for up to one year.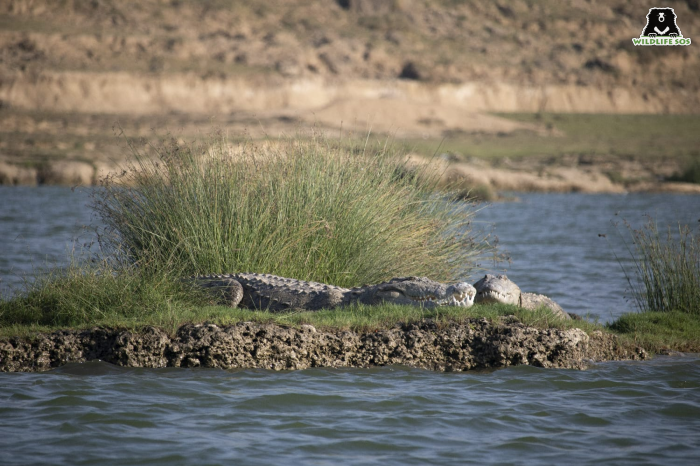 6. Striped Hyenas
Many view hyenas with disdain, perhaps partly fuelled by their rowdy portrayal in the popular animated film – The Lion King (1994) – but we are here to clear up the word on their parenting skills.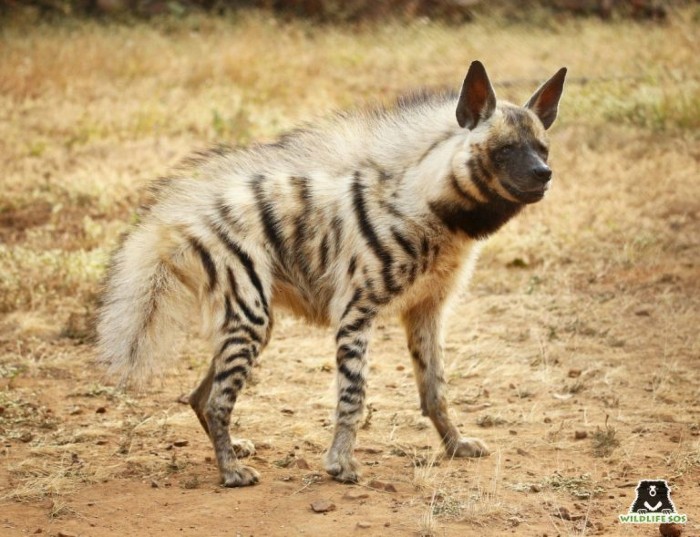 Striped hyenas are one of the most dedicated parents in the animal kingdom! The hyena mom makes sure to give the best of care for their pups and their dad also helps by protecting the litter and establishing a safe den for the pups. Both mom and dad share the work to feed and raise their young. The mother also carefully teaches them all the skills they need in order to become excellent foragers and scavengers.
Lastly, this piece wouldn't be complete without giving a special mention to all the hardworking caregivers and veterinarians at Wildlife SOS.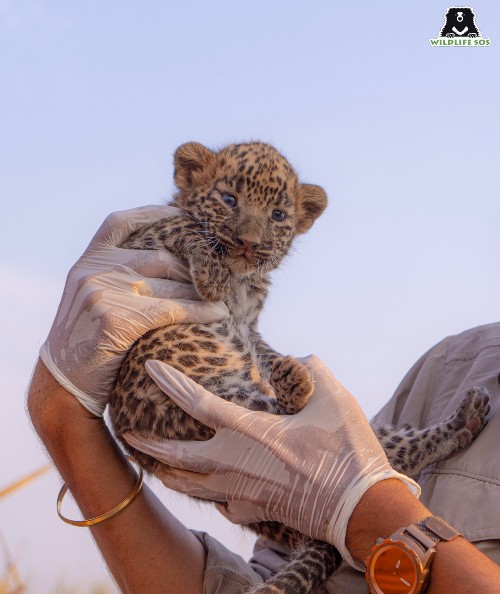 This Mother's Day, many animals in the wild continue to live under the threat of being orphaned and abandoned due to various human-led activities. In these perilous times, many young ones are left without the support of their moms to brave the wild. Many, like the orphaned baby monkeys rescued by Wildlife SOS, and the young leopards, Simba, have lost their parents to cruel fates.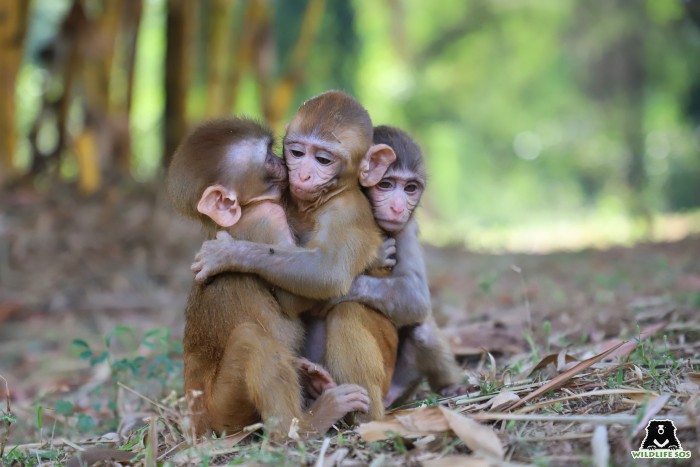 For them, the caregivers and the veterinary team have acted as foster mothers, making sure that they are able to grow up to be healthy and happy.
If you would like to support these young ones on the occasion of this Mother's Day, please donate to us at https://e-activist.com/page/16138/donate/1