Every month, we receive hundreds of calls regarding urban wildlife in distress. Wildlife SOS operates 24×7 emergency rescue helplines in three cities:
Delhi NCR – +91-9871963535
Agra & Mathura in Uttar Pradesh – +91-9917109666
Vadodara, Gujarat – +91-9825011117
If you come across any wild animal in distress, please alert our rescue team on these numbers as soon as possible!
As the Northern parts of the country breath a sigh of relief with the bone-chilling winters receding, the appearance of reptiles in areas has become scarce. Snakes use this time to be safe from the heat and can be found around uncovered wells and borewells, close to human habitation. In Agra, our team rescued a cobra from a borewell that was in a residential colony! The snake was safely extracted from the area and released back to its natural habitat.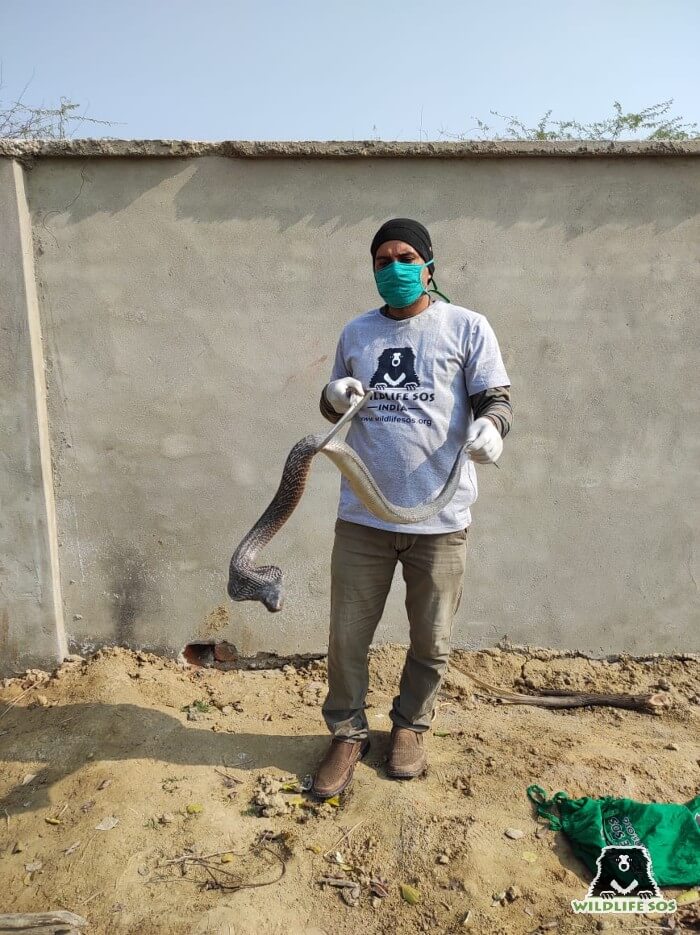 A young blue-bull found itself in a tragic accident after falling into an uncovered well in a village near Agra. The blue-bull was given preliminary medical aid after being safely extracted from the well. He was released to a forest, away from human habitation in Agra.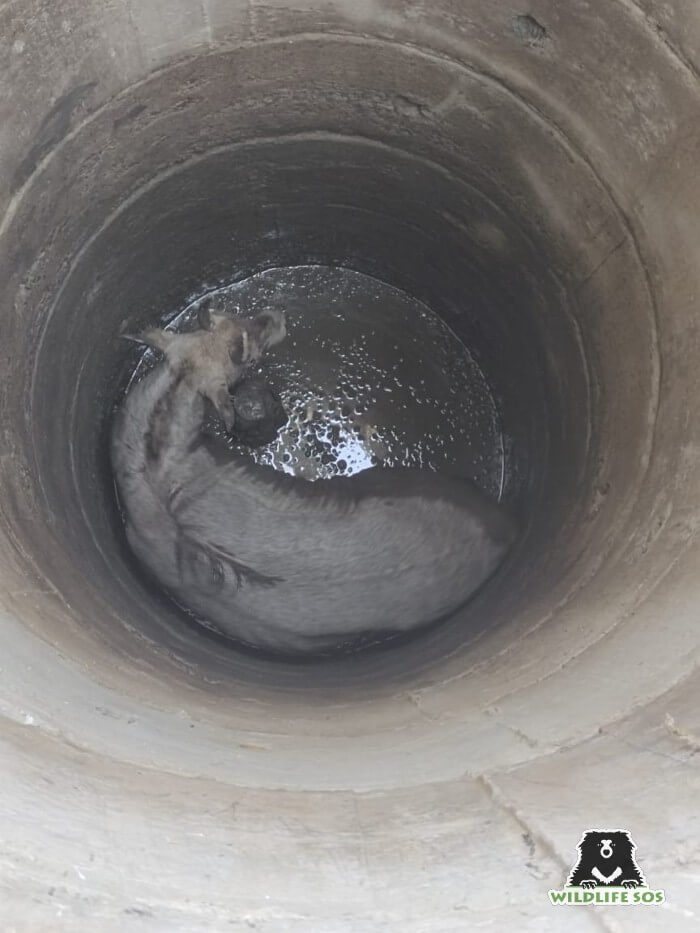 For our team operating out of Vadodara, Gujarat, the month of February was crucial as they busted an illegal pet trade racket and in the raid, 46 species were confiscated from the traffickers. These included plum-headed parakeets, red-face monkey and many such exotic species that are increasingly in demand due to the pet trade across the world.