Over the years, the Sambar deer population across India has been threatened due to poaching, loss of natural habitat, habitat encroachment making fragmentation of forests, making them a "Vulnerable species" under the IUCN Red Data List.
The Wildlife SOS team in Maharashtra has been assisting the Forest department in saving the lives of countless animals in distress for years and just last week, they received an emergency call about an injured Sambar deer. The large deer had been hit by a speeding vehicle while crossing the Kalyan Nirmal Highway (NH-222) near Vadkhal village, located in Pune district of Maharashtra.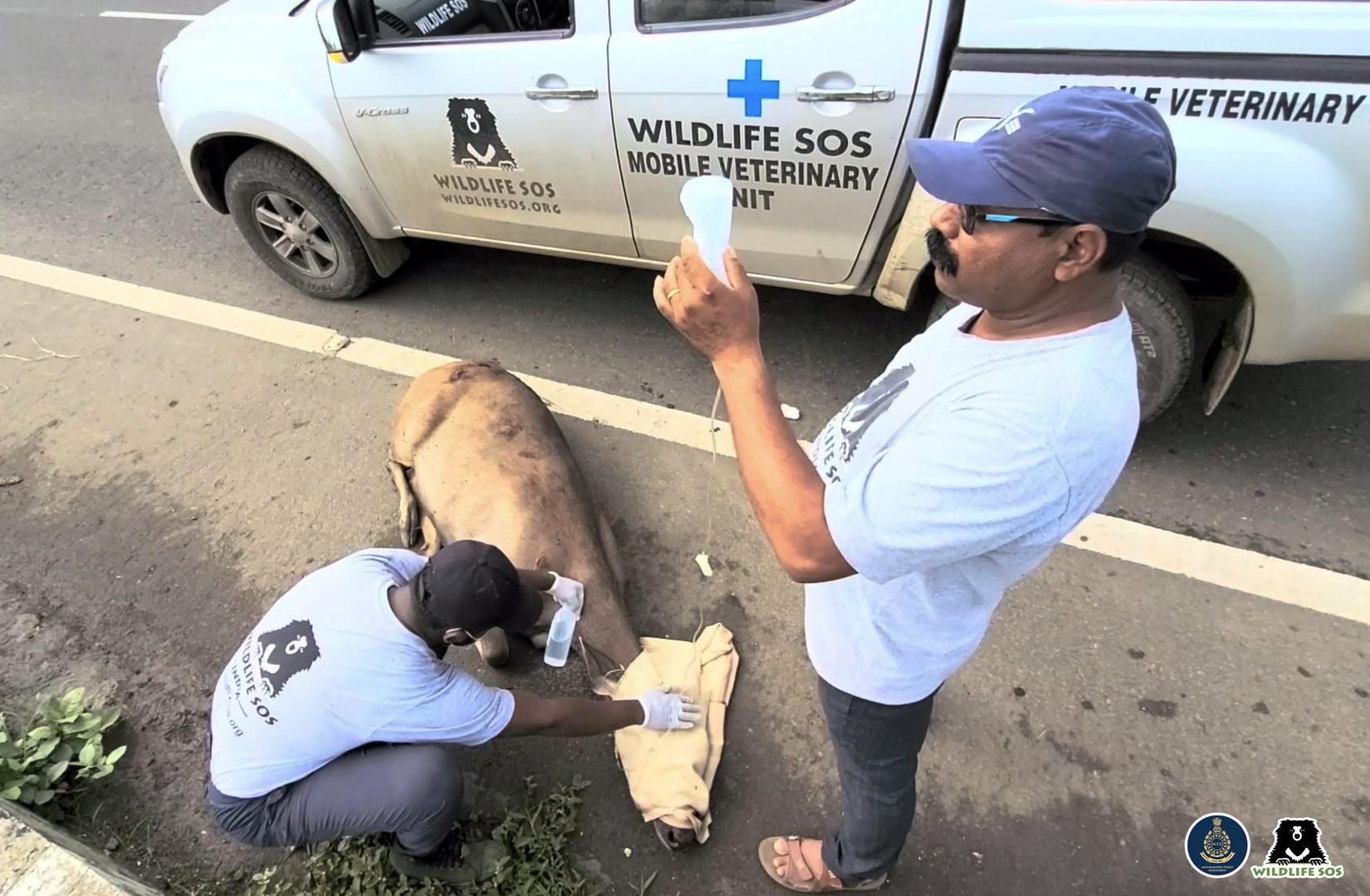 Wildlife across the nation suffer gravely due to linear intrusions. They can be anything from roads, railways to power lines, these are man-made obstacles that most often result in major injuries which need immense intervention measures for the animal and even death.
Wounded and in severe shock, the Sambar was found sitting on the side of the road by concerned passers-by. The team immediately got to work by handling the curious mob that had gathered on the highway to catch a glimpse of the animal, and take pictures of it on their cell phones. The forest officers immediately stepped up to control the crowd while Wildlife SOS veterinarian Dr. Nikhil Bangar provided on-site treatment to the injured deer.
The Sambar was identified as a female, approx. 4 years old. Dr. Nikhil immediately checked for any life-threatening physical injuries and kept tabs on Sambar's pulse rate. He began fluid therapy to help her regain strength. Fortunately, the deer had not sustained any severe injuries and we provided topical treatment for minor abrasions on the body.
Herbivores tend to have easier stress triggers than most mammals, so the team had to be extremely careful while connoting the treatment to avoid further stress. The team tried to keep the Sambar calm by covering its eyes, to make sure visual stimuli is kept at a minimum, and this method helped immensely during the treatment. Over the course of an hour, the Sambar started to show signs of improvement. After helping her up on her limbs again, and a few wobbly steps later, we were able to release her back into the wild.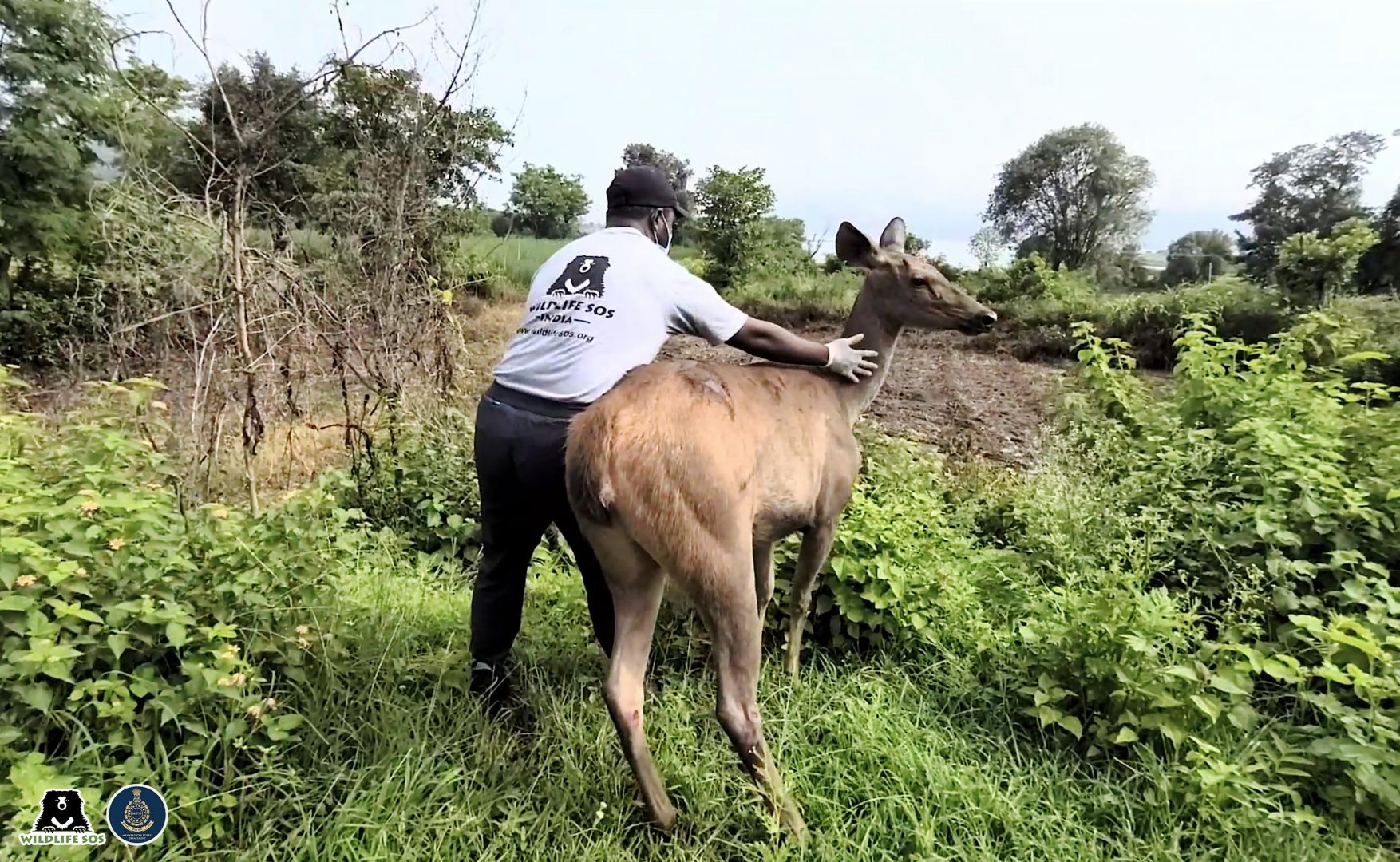 Wildlife SOS receives calls to help wildlife in dire situations in several parts of India. Catch the treatment and release of the Sambar deer below. You can also support our endeavors by contributing to Wildlife SOS.