Hailing from the rich cultural heritage town of Puttukottai in Tamil Nadu, Dr. Ilayaraja Selvaraj has been an integral part of the Wildlife SOS family for the past 18 years. He is presently the Deputy Director of Veterinary Operations and Research at Wildlife SOS. Dr. Ilayaraja's unmatched zeal and his larger-than-life attitude make him one of the most inspirational individuals to be around!
In an exclusive conversation with him, we learn more about what inspired him to become a wildlife veterinarian and all the challenges he faced. Dr. Ilayaraja graduated from the Madras Veterinary College in Chennai, India and was determined to not let his life set into a monotonous routine of a 9 to 5 job. He joined Wildlife SOS in 2004 when the organization was in the process of rescuing sloth bears from the barbaric dancing bears tradition. At that point, sloth bears with mutilated, deformed muzzles required urgent medical treatment and Dr. Ilayaraja played a crucial role in liberating them from the painful ropes and helping them embark on their healing journey.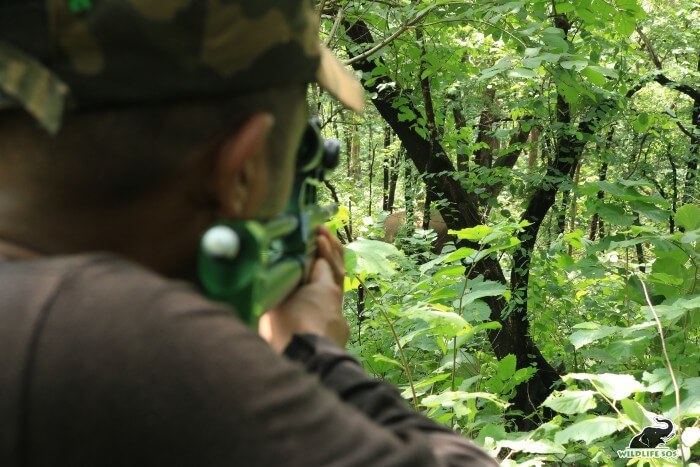 One of the most difficult questions that we have to ask our veterinarians is about their favourite animals, and Dr. Ilayaraja had the best answer to this. He thought for a bit and smiled saying "every animal has left an impact in my life in their own way but I think Bhola and Rajesh are my most favourite elephants. They cooperate during treatment and never give us a hard-time when it comes to feeding or medical check-ups." His favourite bears are Ganesha and Leena, who reside at the Wildlife SOS Agra Bear Rescue Facility, in Agra. Ganesha is a blind and geriatric bear, who is very calm and docile in nature and each morning when Dr. Ilayaraja makes his way to the Agra Bear Rescue Facility, he makes sure that he pauses to check on him.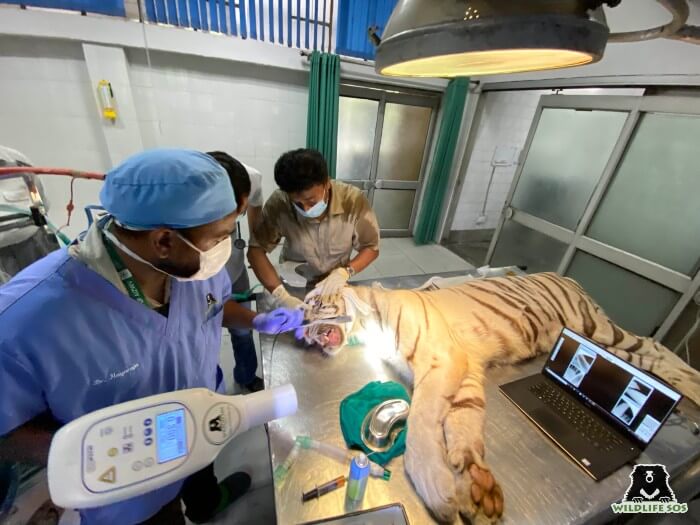 Leena, another resident sloth bear, also occupies a special place in Dr. Ilayaraja's heart. Upon being asked what makes her so unique, he says, "She is an active bear in spite of being under geriatric care and uses the structural enrichments in her free-ranging field to her heart's content! It is very heartening to see her so active at her age."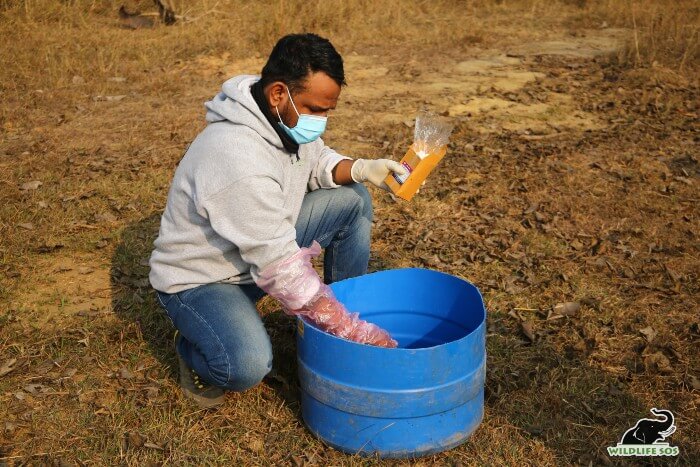 From a cobra with a severe mouth infection to an elephant who was a victim of a tragic road accident, Dr. Ilayaraja has years of experience in treating any animal that comes to Wildlife SOS in critical conditions. He has successfully treated pelicans with ruptured neck and oesophagus due to choking on large fish, hyenas with ruptured eyeballs and fractured skulls, peacocks with severe eye infection and even porcupines that are found in unconscious, comatose conditions among many, many others!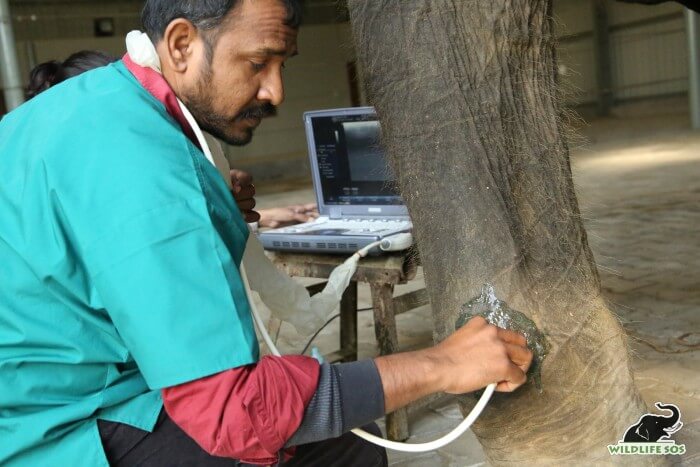 When we asked him if he could give us a fair estimate or number for the number of lives he has saved, he politely said, "it will be unfair to put a number to what feels like most of my life's purpose now!" and we agreed with him.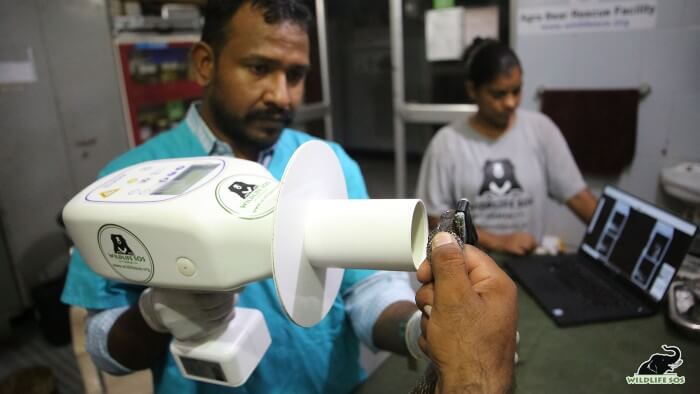 Dr. Ilayaraja has also been an intrinsic part of the team that is involved in immobilization of wild animals for rescue and treatment, such as a leopard that had fallen into an uncovered well in Uttar Pradesh. Dr. Ilayaraja recalls how the leopard was suffering from severe dehydration and needed oral rehydration solution and IV drips and was unable to bear weight on its hind legs and will require continuous treatment and observation. After the required medication and treatment, the leopard was released back to its natural habitat.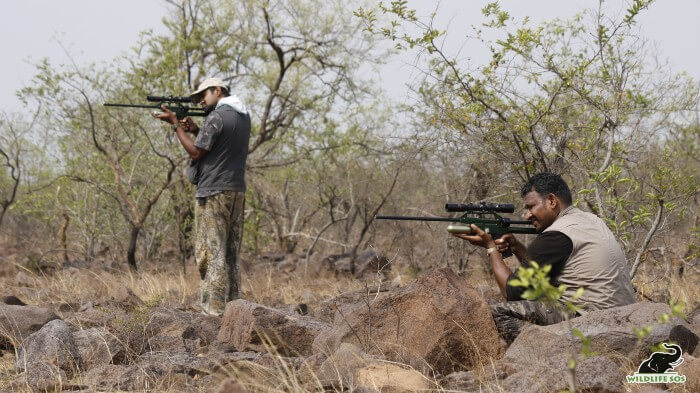 "The main challenge in treating an animal in the wild is the temperament. Wild animals whether elephants, tigers, leopards, sloth bears, are all different from each other and are not used to human interaction the way animals in captive settings are. There has to be a proper strategy in place, which needs to be carried out in an efficient manner to save the animal's life." Dr. Ilayaraja's response when we asked him the main challenge in the treatment of wild animals in situations of distress.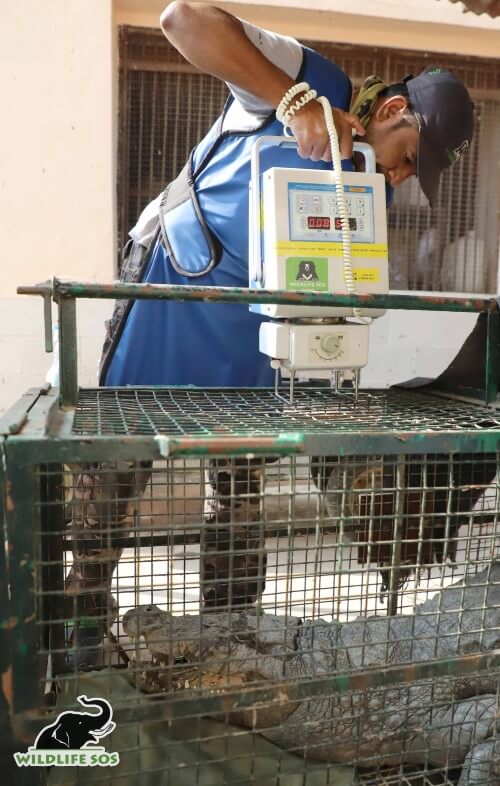 Dr. Ilayaraja has also authored and co-authored scores of interesting research studies on the crucial topics of conservation such as cancer in bears, eye and nasal infections in peacocks, and many others. He also holds the responsibility of charting geriatric care routines for elephants and sloth bears under our care, while advising the bear care staff on the change of diet for the resident animals.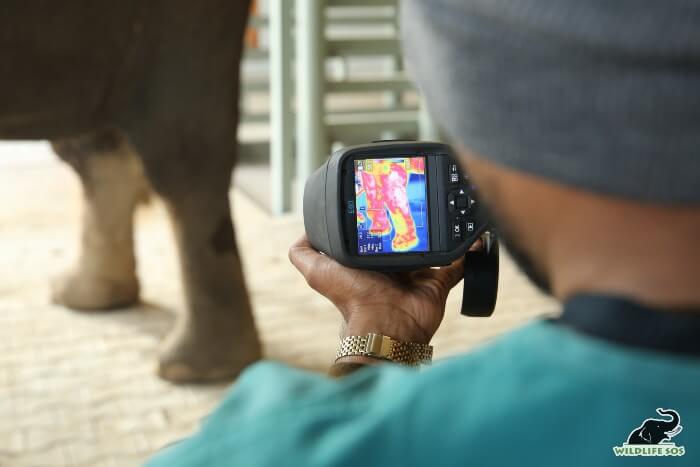 In the troubled times of the pandemic and the severity with which it has struck the country has dampened everyone's hope but our veterinary team led by Dr. Ilayaraja continues to work very hard. In spite of travel restrictions, he regularly comes to the Centres to check on the elephants and sloth bears, constantly being updated about their health.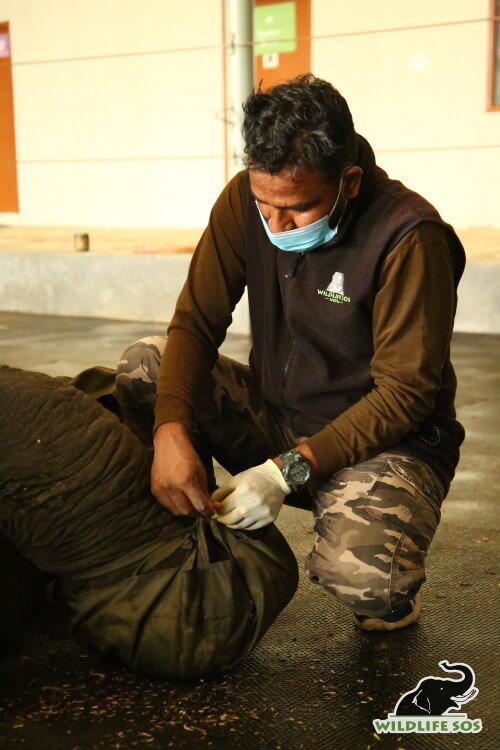 One may call him at any point of time and he will be sure to answer your call with a polite "Namaste" and patiently respond to every question that comes his way! In the most stressful moments, too, Dr. Ilayaraja's philosophy is simple – Don't Worry, Be Happy, Work Hard!