Sonam, Account Officer at Wildlife SOS, has a heart-to-heart chat with us about her work and her experiences as a part of the Wildlife SOS team! With over eight years of experience under her belt, Sonam is now a veteran at this organisation.
What do you do at Wildlife SOS? How long have you been here?
I mainly work with everything that deals with accounts and finances, be it taxes, salaries, handling donations and funds. As a part of the accounts department, my job is to ensure that all the funds we receive from our generous supporters and partners are being allocated smoothly. Of course, the most visible part of Wildlife SOS is the work that goes into directly caring for the animals, but the accounts department is the one that ensures the hassle-free functioning of the rest of the units!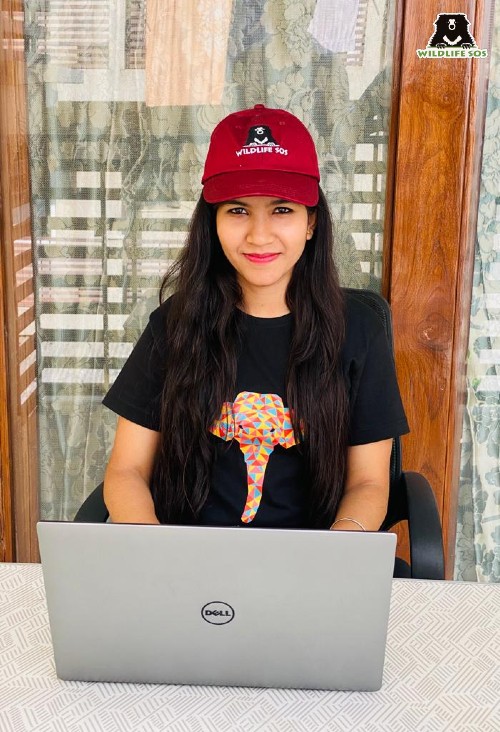 Could you tell us a little bit about how your journey with Wildlife SOS began?
This is quite an interesting story! So, my first time hearing about Wildlife SOS was not because I applied for a job or searched for it online. This tale goes a long way back, to when I was just a young girl in high school. My elder sister actually worked here for a while and when I heard about her job, I was fascinated and begged her to take me to see the animals. She gave in, and the others who were working here were kind enough to let me join in on their trip to Agra Bear Rescue Facility (ABRF). I saw the animals and I was enlightened about the work that was being done there. Of course, going to ABRF for the first time was quite an experience and I will never forget it. It was the first time I saw Sloth bears up close!
Later, after I finished my studies, my sister suggested that I work here. I came for the interview and that was that. Fast forward eight years, and here I am now!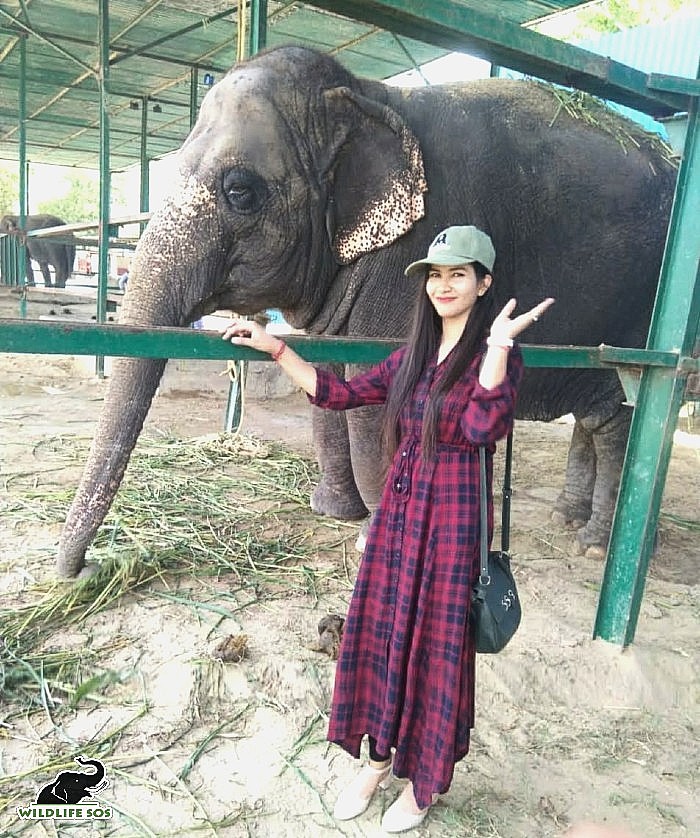 As a person working in the accounts department, you could have easily worked with a private firm. What was it that pulled you to work with an NGO?
Before joining, I had volunteered at another NGO and I knew then that this was the sector for me. I feel that working at an NGO that helps animals is an honest job. It gives you satisfaction to know that your work makes a difference and helps animals in need. You don't get that kind of satisfaction while working in a corporate job.
Did you face any obstacles in your work?
To be honest, I'd say I haven't really faced any. Of course, there's the learning curve of joining the accounts department at first and trying to figure everything out, but my seniors were quite helpful so I never faced any obstacles as such.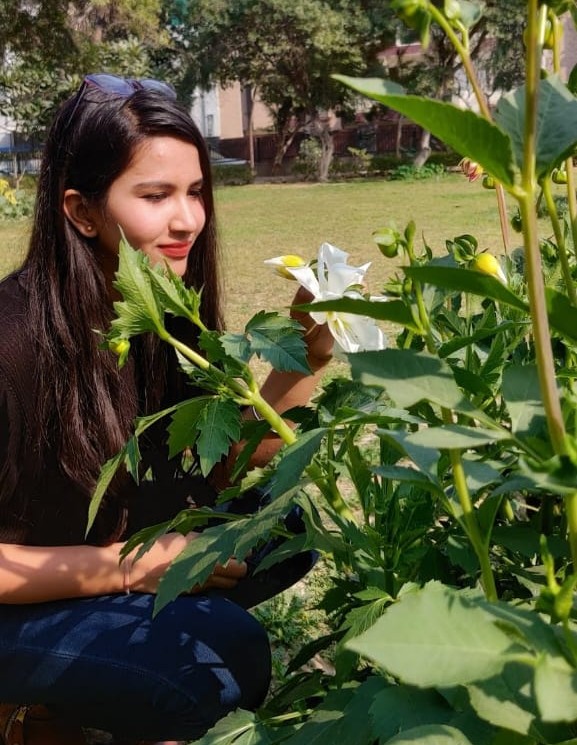 Do you have any dogs or cats at home?
I do not. To be completely honest, I am a little scared of dogs. I know that they're sweethearts and that they're completely harmless but big dogs give me a fright sometimes. I love small dogs and puppies though, they're adorable.
Our co-founder, Geeta Seshamani operates another NGO by the name of Friendicoes SECA. It's one of the oldest animal shelters in Delhi and the NGO rescues various domestic animals from distress situations like injury, abuse and abandonment. I love to meet all the animals there, especially the cats. I think I'm more of a cat person than a dog person. You could put me in a room full of cats, and I'd play with them endlessly!
Before joining Wildlife SOS, were you aware of the various factors that threatened wild animals?
I think I was pretty much unaware of most of the issues that plagued wildlife in India. Be it the 'dancing' bear practice or the plight of elephants — these things were not talked about in the media, despite how prevalent they were. So the work and effort put in by Wildlife SOS has definitely been an eye-opener! I also didn't know a thing about snakes before I got here! There is so much misinformation out there about snakes! Most people really don't know about venomous and non-venomous snakes, what snakes eat, how they behave or how one should react when one comes across a snake.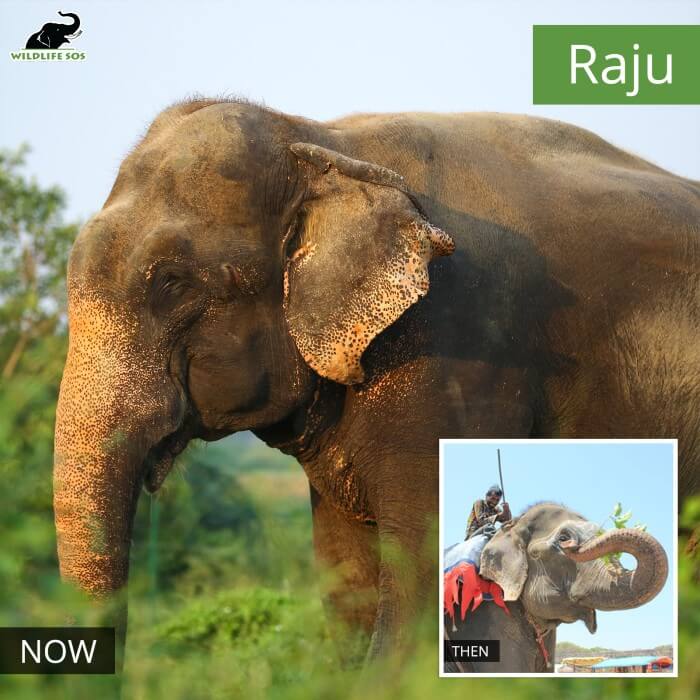 Who is your favourite animal at Wildlife SOS?
This might be an unusual answer, but I really like seeing the different birds rescued by the Rapid Response Unit. I think most people end up talking about elephants, bears or leopards that live with us under lifelong care, but for me, I think the birds are the coolest! However, if I had to tell you about the elephant that had the most impact on me, I'd say it was Raju. During my initial days here, Raju had only just arrived at our centre and his story touched me deeply. I couldn't believe the abuse that this elephant had suffered, but it was wonderful to see how many people campaigned and donated for him and supported us for his treatments. Raju is definitely a crowd favourite.