The snow-peaked mountains and mesmerising scenery of Jammu and Kashmir are more than just a sight for sore eyes. Due to its vast variation in geographical structure, climate and altitude, the picturesque highland houses a multitude of diverse flora and fauna. Today, Jammu and Kashmir is home to some of India's most elusive species of birds, mammals and reptiles. Unfortunately, due to rapid urbanization, habitat loss and human encroachment, many of them are under threat.
Wildlife SOS first established its roots in the valley in 2006. We were the first organization to initiate reptile rescues in the region. Battling stern stigma and a deep-rooted fear of snakes, our vigilant efforts soon gained traction and built credibility amongst local communities. In May 2021, we launched the Wildlife SOS 24-hr rescue hotline led by Aaliya Mir, Wildlife SOS's only female rescuer and an absolute powerhouse of conservation. Upon coming across a tragic story of an Asiatic Black bear being burnt alive in the city, Mir decided to dedicate her life to saving innocent animals and spreading awareness. We couldn't think of a better leader for our novel endeavour!
Read more about Aaliya Mir: https://wildlifesos.org/chronological-news/aaliya-mir-staff-profile-of-the-month/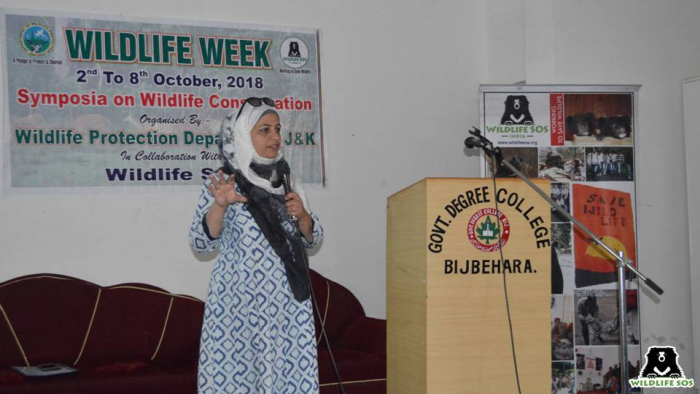 Throughout the pandemic, Aaliya and her rescue team have worked hand and foot to protect Jammu and Kashmir's urban wildlife and minimise man-animal conflict. In just a few months, the Jammu and Kashmir helpline has rescued over 60 animals from the most bizarre locations: concrete walls to bureaucrat lodgings.
Here is a glimpse of what goes on day-to-day at our J&K Hotline :
To their utter shock, the staff at former Chief Minister of Jammu and Kashmir, Mr Farukh Abdullah's residence woke up to a massive snake in their garden. It wasn't long before the incident was reported on the Wildlife SOS rescue helpline and our team was immediately dispatched to conduct the rescue operation. The colossal size of the property and its vast green space made it extremely challenging to locate the snake. After a grovelling three hours, the snake, identified as a Himalayan trinket snake was safely transferred to a transport carrier and following a thorough medical examination, it was later released back into the wild.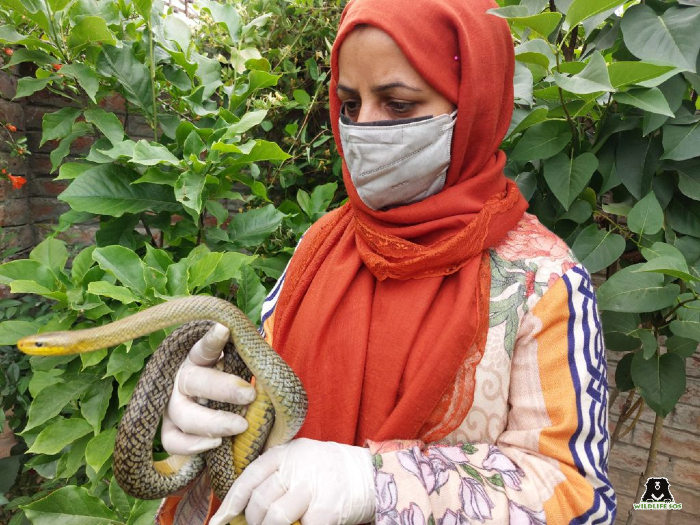 A family was rattled to their core when they spotted an enormous Indian Rat snake in their house in Pampore, a historical town east of the Jehlum river. The reptile was quite large, approximately six feet in length. The family first encountered the snake in their living room, however, by the time our team arrived, the snake had made its way into the narrow plinth beneath their residence. The plinth was riddled with innumerable gaps that opened into various locations around the house, which led to a cat and mouse chase that lasted the entire day. Eventually, the snake was spotted on the roof of the cow shed and was carefully rescued by Aaliya Mir.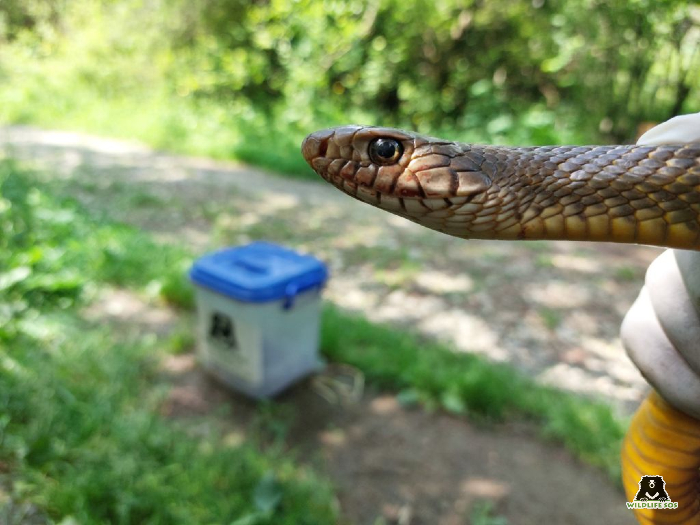 The Gupkar district of Jammu and Kashmir is a highly classified area designated for VIP and bureaucrat lodgings. Due to the isolated nature of the location, it has become a suitable breeding ground for leopards, bears and snakes. In a recent incident, a highly venomous Levantine viper, spanning 4.5 metres in circumference and weighing almost 1.9 kilograms was spotted in the middle of the night! The Wildlife SOS team rushed to the rescue and it took them almost 30 minutes to carefully extract the viper using a snake catcher.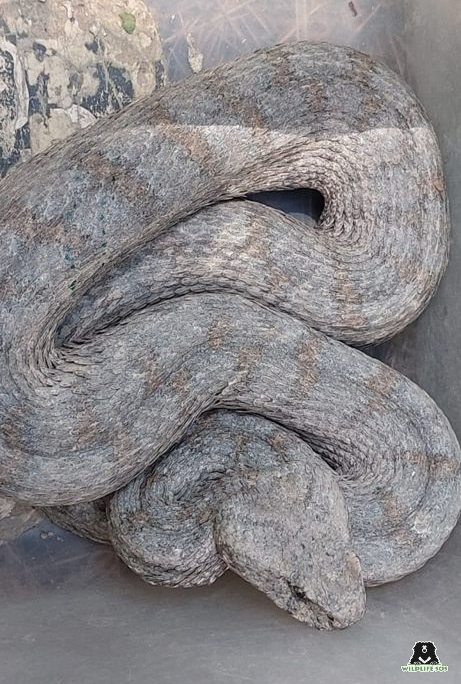 Not just reptiles, but our hotline also rescues birds and mammals.
Five juvenile Black kites were rescued from the Bemina region of Srinagar, the summer capital of Jammu and Kashmir. The birds had the misfortune of crashing into an electrical pole and were in need of urgent medical care. Our team retrieved them from the site a thorough medical check-up revealed that the birds had fractured their wings as result of the collision accompanied by the electric shock. All five kites are currently undergoing treatment and care at Wildlife SOS.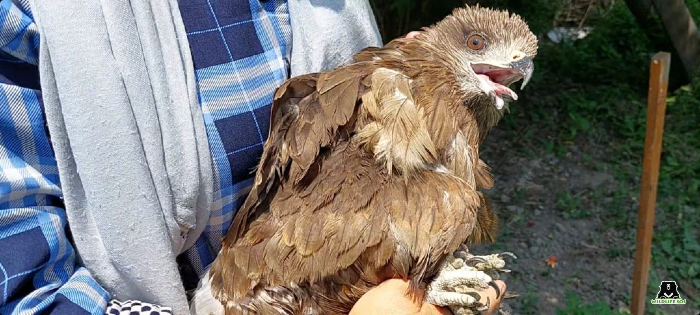 One of our noble patrons and fellow wildlife enthusiasts was going about his regular bird watching routine in Srinagar's Indira Nagar when he spotted an injured Pond Heron. The Heron had a bruise near its beak and sustained injuries in the wings. He immediately dialled the hotline number and our team rushed the bird to the rescue facility for treatment. After a few days of observation, the bird was deemed fit for release by our veterinary team.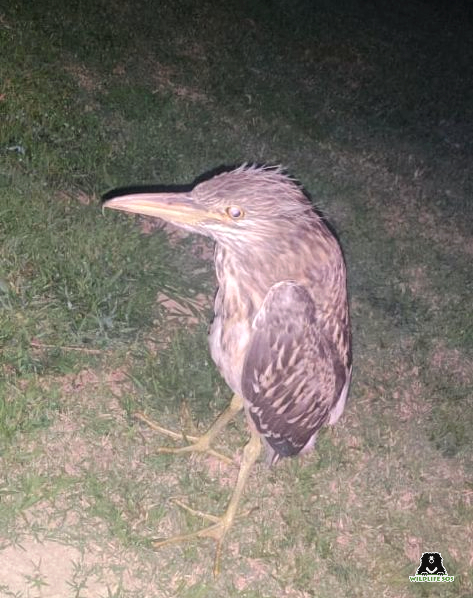 In the past few months, Jammu and Kashmir witnessed a rapid surge in human-animal conflict, especially among leopards. Due to fatal accidents, the local citizens turned hostile towards the big cats that inhabit the surrounding mountains. The incident instilled fear among residents and our helpline began receiving a high volume of distress calls citing false leopard encounters. Around the Budgam area, residents noticed a strange litter and assumed that they were leopard cubs. This was picked up by local news channels and hysteria spread among citizens. When our team arrived at the site, we realized that they were not leopard cubs, but were in fact three baby jungle cats. Timely action by Wildlife SOS and the Wildlife Protection Department helped prevent the situation from escalating further and the kittens were taken to the centre for medical check-up. They were found to be in good health and were ready to return to their mother, who was spotted in the neighbourhood. The team placed the kittens in a safe box and took them back to the same location so the mother could happily reunited with her babies.
Read more about the leopard conflict in the area: https://wildlifesos.org/chronological-news/wildlifesos-leopard-conservation-in-jammu-and-kashmir/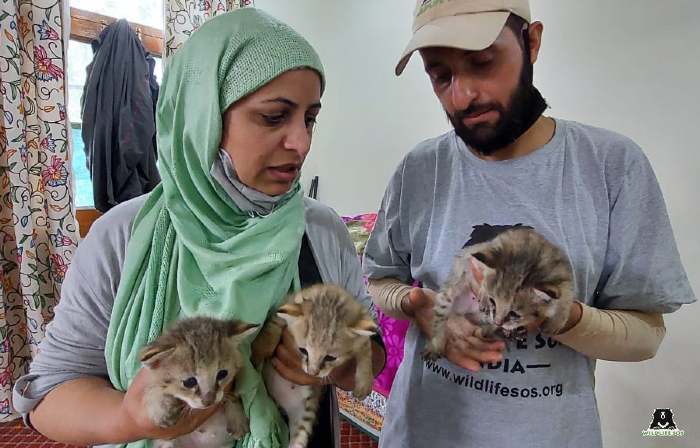 Wildlife SOS runs a 24-hour hotline in Delhi NCR: +91-9871963535, Agra & Mathura in Uttar Pradesh: +91-9917109666, Vadodara, Gujarat: +91-9825011117 & Jammu and Kashmir: +91-7006692300 and +91-9419778280. If you come across any wild animal that is injured, sick or in distress, please alert our rescue team on these numbers as soon as possible.
Help support our efforts to save wildlife in Jammu and Kashmir. Consider contributing to our mission: https://give.wildlifesos.org/page/16138/donate/1