Avian influenza, more popularly known as bird flu, is a zoonotic disease – the kind that can spread or jump from one species to another. A zoonosis or zoonotic disease is an infection in humans caused by a pathogen, which is usually a bacterium, virus or parasite. The pathogen comes from a non-human, usually a vertebrate, and can pass on to a human. The first human to get infected can transfer the disease to at least one other human, and the disease then spreads like collapsing dominos. Does the Coronavirus ring a bell?
Avian influenza (AI) is a highly contagious viral disease which affects domesticated and livestock birds such as ducks, chickens, turkeys, quails, guinea fowls and such, as well as wild birds. The AI virus has many strains that are mainly divided into two categories: the low pathogenic avian influenza (LPAI) and the highly pathogenic avian influenza (HPAI). While the LPAI is not lethal, HPAI, on the other hand, shows severe clinical signs and causes high mortality rates among birds. If not dealt with properly, the disease can get transferred to other species, including humans.
HPAI is known to have two common strains – H5N1 and H5N8, of which the H5N1 strain is the most well-known since it has impacted numerous birds worldwide. Recently in Kerala's Vazhuthanam, the presence of the H5N1 subtype of Influenza A virus was confirmed in ducks. According to reports, two poultry farmers who were raising around 20,000 ducks lost around 1,500 of them in one single week, which is when the Animal Husbandry Department intervened. The samples of the birds were sent to the National Institute of High-Security Animal Diseases in Bhopal, and the results tested positive for the avian influenza virus.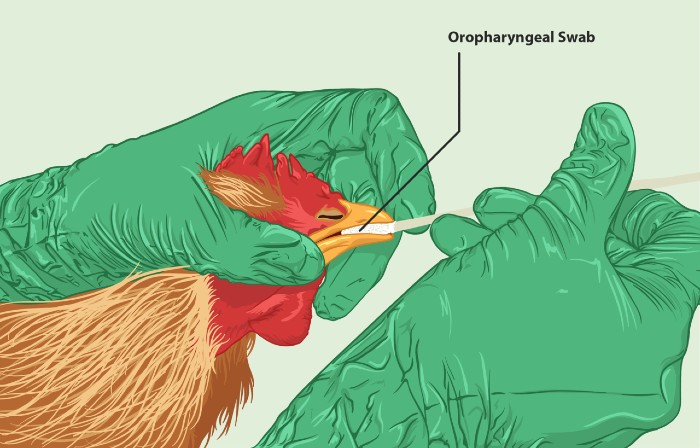 According to a media report, as a part of the measures taken to tackle the situation, more than 20,000 birds were culled within a 1km radius of the hotspot. In fact, it is the third time in a span of two years that the region has seen a bird flu outbreak. In January 2021, the H5N8 strain was detected, followed by another bird flu outbreak of the H5N1 strain in December 2021. Both outbreaks caused the death of thousands of ducks in the region.
Not just in India, bird flu had significant impacts outside the country, especially in the West. In 2014-15, USA's poultry industry experienced the largest outbreak of the H5N2 strain in its history, leading to the death of 5.1 crore (51 million) birds. In the months of May and June 2015, 2.5 crore (25 million) birds were killed, which is a staggering 4,09,836 birds per day, or 284 birds per minute. If we talk about this year's figures, the number of states affected by avian influenza in 2022 is more than double the number affected in 2015. These strains are highly pathogenic, but even low pathogenic strains can impact wild birds negatively, such as causing them to lay fewer eggs.
Even Europe was not spared, and since 2020, several countries including Ireland, France, Belgium, Denmark, Germany, Sweden, Netherlands and United Kingdom have reported outbreaks of the HPAI virus. All three variants of the HPAI viruses were found, namely H5N1, H5N5 and H5N8, of which the H5N8 strain was the most common. This affected both wild as well as domestic or poultry birds. As a result, 29,000 chickens ended up dead in Germany and a whopping 1,51,000 chickens were killed in Menen near the Franco-Belgian border.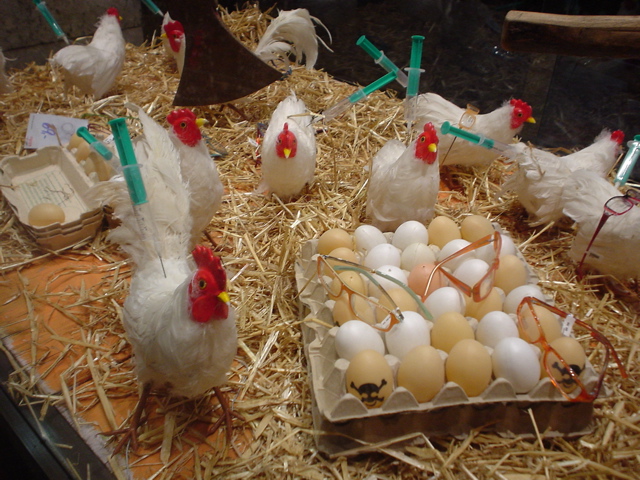 The 2021-22 season saw the largest outbreak of HPAI that Europe ever experienced. According to the European Food Safety Authority, wild and domestic birds were impacted most from the months of June to September. Between June 11 and September 9 this year, 788 HPAI virus detections were reported in 17 European countries. This included 56 cases in poultry, 22 in domestic birds and 710 in wild birds.
Australia is another continent which has seen an outbreak of avian influenza. There have been 16 LPAI and seven HPAI cases recorded in the past. Waterfowl, which comprise ducks, geese and swans, are most likely to carry this virus but do not migrate to Australia, which is how the region is prevented from diseases. The primary strategy adopted to reduce the spread of avian influenza in their poultry is to minimise the contact between wild and poultry farm birds.
Being a zoonotic disease, bird flu can be transferred to humans, and this can happen if a human consumes either the meat of an infected bird or water contaminated with bird faeces. Bird flu displays various clinical signs such as respiratory symptoms and severe pneumonia, and in some cases even death. So one of the most crucial steps to avoid the spread of the flu is to cut access of wild birds to farms, as well as treating and protecting freshwater sources.
According to scientists, if the virus does not fizzle out in time, genetic mutations could increase the virus's ability to replicate, allowing it to spread more efficiently than previous strains. Or it could infect a broader range of bird species than what the previous strains were capable of. With every outbreak, bird flu has claimed the lives of several birds. The current practice of poultry farming only means keeping thousands of birds together in tight spaces, crammed against one another.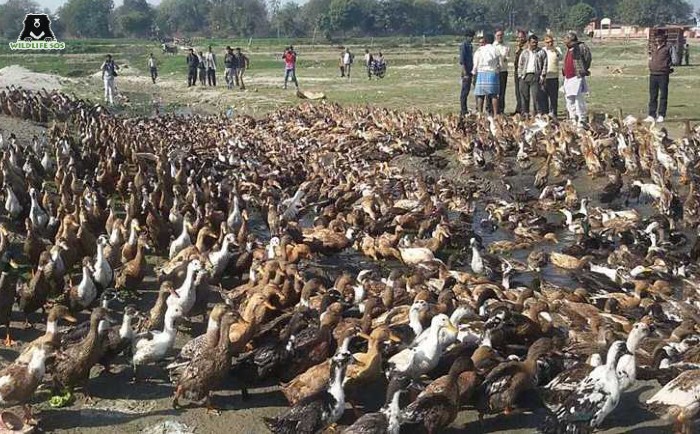 There needs to be more humane policies monitoring better poultry farming management because not only is there a risk of an epidemic, it gravely jeopardises the populations of wild bird species too. There are already certain farms in the West that give the poultry birds a much more stress-free environment and a lot of space to move around. Supporting such local farms instead of factory farming or industrialisation is one of the most significant steps that can be taken to tackle this problem.
For more such interesting stories on wildlife, conservation and life sciences, subscribe to the Wildlife SOS newsletter.