Wildlife SOS with the assistance of the Chhattisgarh Forest Department, successfully radio-collared the matriarch of a wild elephant herd in Mahasamund area of Chhattisgarh in the year 2018. With the help of the radio-collar, we were able to establish and Early Warning Alert System (EWAS) in the surrounding areas to avert situations of conflict.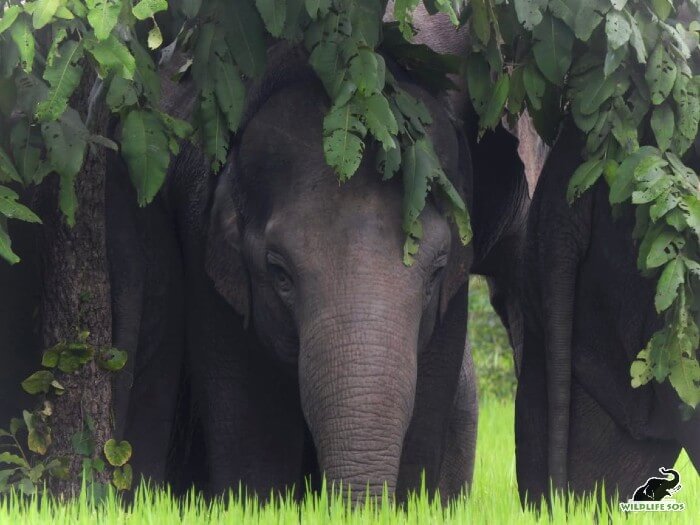 Human-elephant conflict across the country has claimed the life of 1401 humans and 301 elephants from 2018 to 2020, according to the Union Minister of Environment, Forest & Climate Change. This alarming data highlights the intricacies of conflict which puts both the elephants and humans in a disadvantageous position.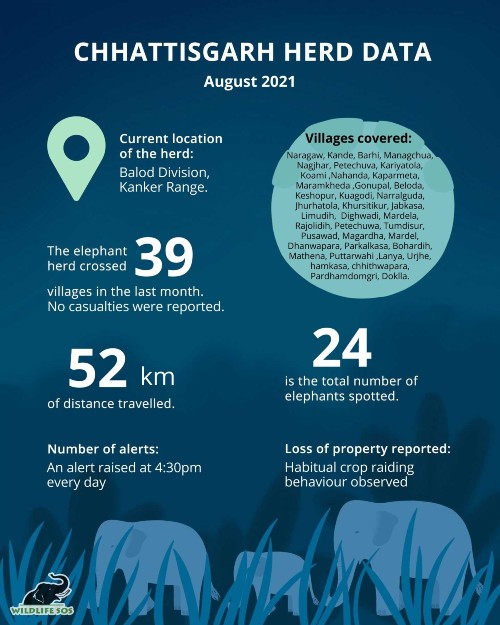 The details of the radio-collared herd for the month of August, 2021, wherein our team continues to track the movement of the matriarch, in order to mitigate conflict.
For the month of August, the herd crossed a densely populated area, even though, they only travelled 52 kilometres over a span of 30 days. It was a challenging situation for the forest officials as the herd crossed 39 villages and were involved in crop depredation, time and again. The Forest Department surveyed the extent of damage and expedited the crop compensation procedure for the farmers whose crops were destroyed as a result of conflict. There were no human casualties or injuries reported by the radio-collared herd for this month as the local communities ensured they do not come in the way when the herd was crossing.
We owe a great debt of gratitude to the The Elephant Sanctuary in Tennessee for their undeterred support for the radio-collaring project. Their encouragement of the project has enabled us to continue moving forward!