Imagine that you are travelling on a dimly lit road in the middle of the night. The veil of clouds has completely covered the light from the moon and stars, and there are hardly any street lamps along the road to light your path. You hear a rustling sound from the trees and bushes that line the sides of the road when suddenly, you confront a wild elephant.
If you have read a thing or two about wild elephants, or are aware of an unfortunate encounter with one, you would know that these animals are not to be taken lightly. Though the elephant seen in a temple or the ones giving rides on the street may appear to be calm, their obedience has been achieved through decades of torture, starvation, electrocution and sleep deprivation. Wild elephants, however, do not share the demeanour of their captive counterparts, and do not take confrontation lightly, as many of them have to defend themselves and their calves against any threat and predators. Hence, coming face to face with a wild elephant can be quite dangerous, resulting in injuries or even mortality. 
Unfortunately, such a situation is a reality for many of those who live on the fringes of the forest, where roads fragment the migration routes along which elephants travel. In Chhattisgarh, this situation is common for many villagers who often encounter these jumbos due to negligible visibility at night.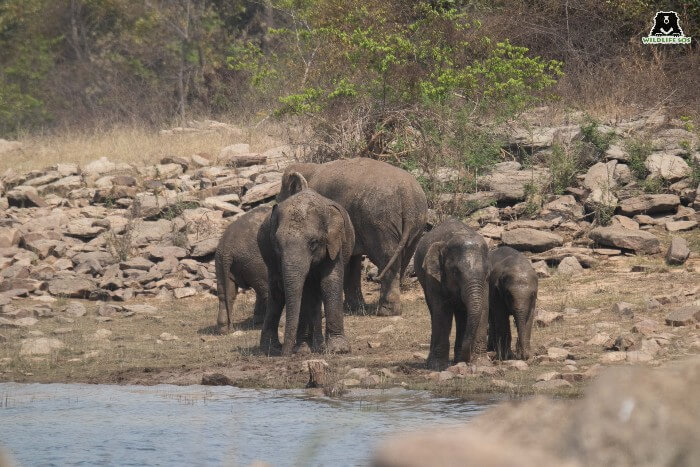 Human-elephant conflict is a serious issue in Chhattisgarh, and the Wildlife SOS team is working in collaboration with the forest department to research and understand the full extent of it, find mitigation strategies and suggest some preventive measures that the state can incorporate. While there are many aspects to the conflict, today we shall be talking about how volunteers and those who live in close proximity to forests can safeguard the lives of fellow villagers and elephants.
According to the surveys conducted by the team, a general consensus has revealed that elephants were initially wary of humans, and would avoid their presence — attempting to make a getaway as soon as they were chased. People would use tactics such as burning torches and firecrackers to chase elephants from their fields. However, after repetitive exposure to such interactions, elephants no longer feared them and instead became indifferent to these measures. The negative implications of these incidents are easily noticeable in places like the Mahasamund division where Human-Elephant Conflict (HEC) is prevalent.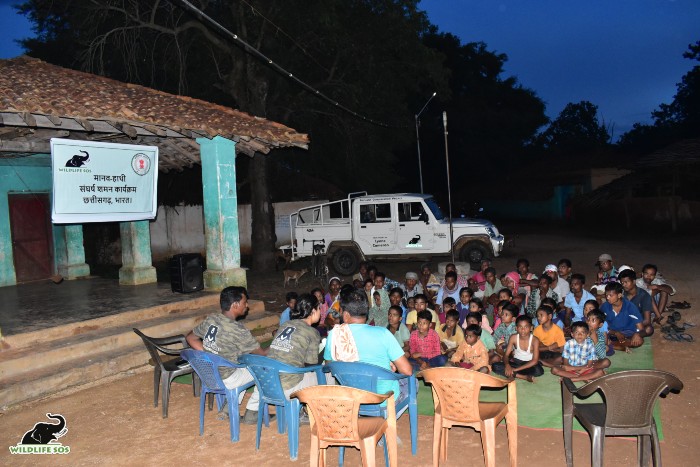 Thirty-five villages were identified during the period of 2016 – 2017, where conflict was most common. After a round of surveys to understand the nature of the conflict, a decision to form volunteer groups was taken. The team met with the people residing there, and encouraged them to be a part of cohesive volunteer groups that would keep an eye out for conflict. To ensure that a standard protocol was followed during situations of wild elephant sightings, training workshops were conducted with village volunteers and the forest department frontline staff. The workshops also included details of elephant biology and natural history, basic social behaviour and communication among elephants, the ecology of elephants and the process of receiving compensation for crop or property damage during instances of HEC in Chhattisgarh.
In conflict situations, it is imperative to have volunteers who know exactly what to do — for instance, one group of volunteers would need to track and report the status of the elephant herd and relay their location to the forest department and other volunteers, while other groups may be required to engage in situations like crowd control so that people do not venture close to the elephants, evacuating the elderly and children from the danger zone in an organised manner, and providing medical help which includes arranging an ambulance in case of emergencies.
In 2018, the Wildlife SOS team radio-collared the matriarch of an elephant herd that would constantly get involved in conflict with humans, and used the data from the collar to track her movements. In case the herd got too close to the villages, the information would be used by the villagers to divert the herd and clear out the area. However, for the success of this Early Warning System (EWS), the locals in the area must act fast and spread the information through WhatsApp groups, speakers and messages.
In a similar manner for scenarios involving leopards, the involvement and awareness level of the local people is very important to reunite lost leopard cubs with their mothers. The Wildlife SOS team along with the Maharashtra Forest Department carry out these reunions with care and expertise. If villagers find leopard cubs in their agricultural fields, it is essential for them to identify the animal and inform our team so that the reunion takes place as quickly as possible. The state forest department and Wildlife SOS collaborated to train village rescue teams involving up to 80 people to act as first responders when a leopard cub is spotted or if a leopard has fallen into an open well. This method ensures the safety of the humans and animals during this critical time while our team is on its way to reach the location. In any situation, a well-informed public can ensure smooth rescues and reduce the repercussions of human-wildlife conflicts, like the loss of life of humans or animals involved, or any damage to property.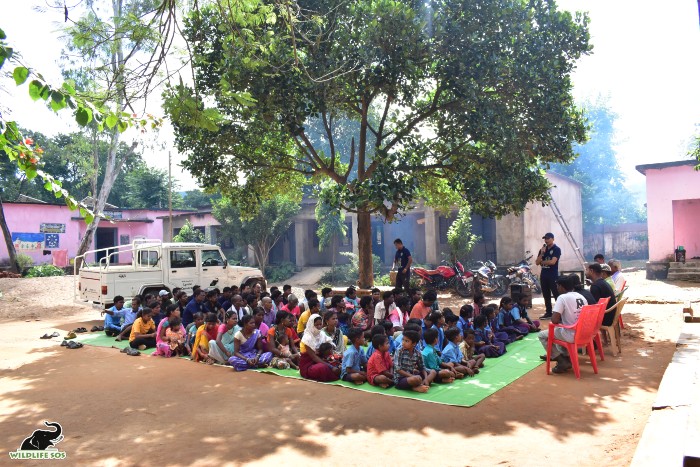 Though the forest department teams are stationed in conflict areas, they cannot be everywhere at once, and end up being stretched thin if the scale of the conflict is very large. Ensuring crowd control along with preventing the loss of life of humans and animals becomes extremely difficult, since crowds can often jeopardise operations by restricting the animal to an area. Hence, one needs the participation of locals on site to form volunteer groups which can combat human-wildlife conflict and take care of their fellow villagers.
At the end of the day, community-based solutions to combat HEC in Chhattisgarh and other states is only a short-term solution. Elephants are large mammals with massive food requirements, and elephant clans cover home ranges of more than 600 km². Due to scarcity of water within the forests, fragmentation of their habitat and easier availability of foodgrains in fields, HEC becomes inevitable. While we can undertake measures such as forming volunteer groups and increasing the visibility along roads near forest fringes at night, we also need long-term solutions like countrywide coordination to manage elephant habitats, rejuvenate water sources within forests and protect forest land from fragmentation.

To know more about our wildlife conservation efforts, click here!