The Weasleys – Arthur, Molly, Charlie, Ron and Ginny – had fallen prey to the spectre of the 'Dancing Bear' practice that continues to haunt the species. In 2019, our anti-poaching unit 'ForestWatch' received reports of a group of wildlife traffickers that was hiding in a remote forested area near the Indo-Nepal border area – this group was said to be in possession of 5 sloth bears, which were intended for sale.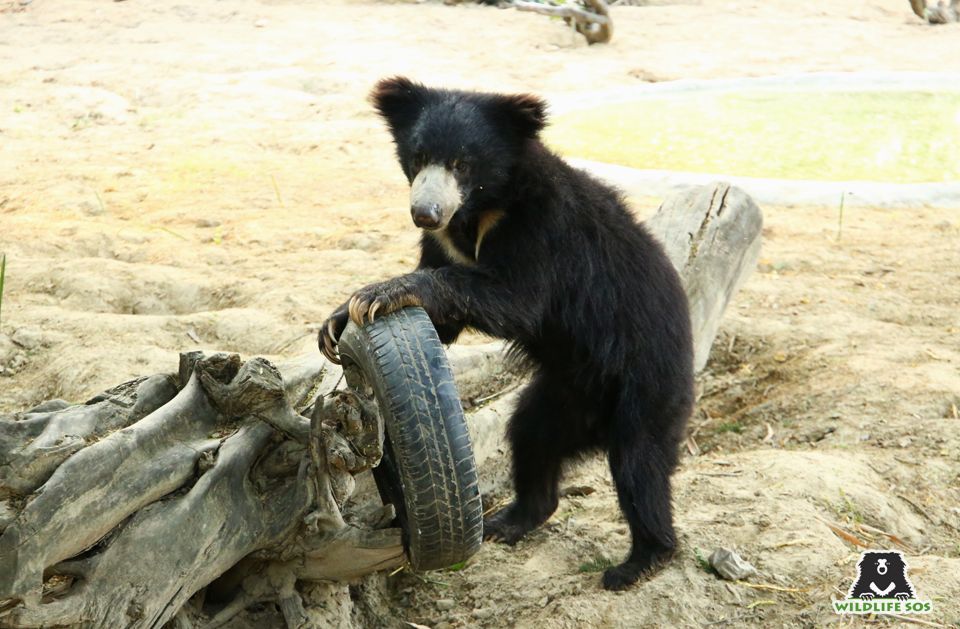 Aged between 2 years and 10 years, the bears' teeth were smashed with metal rods and muzzles were mutilated. Fortunately, the traffickers were expropriated by the Jharkhand forest department and police. Listed as 'vulnerable' on the IUCN Red List, the sloth bear is legally protected under Indian laws. However, this does not stop them from being illegally trafficked across India's porous borders for use in the barbaric 'Dancing Bear' practice or their body parts and organs being put up for sale on the global black market for use in alternative medicine.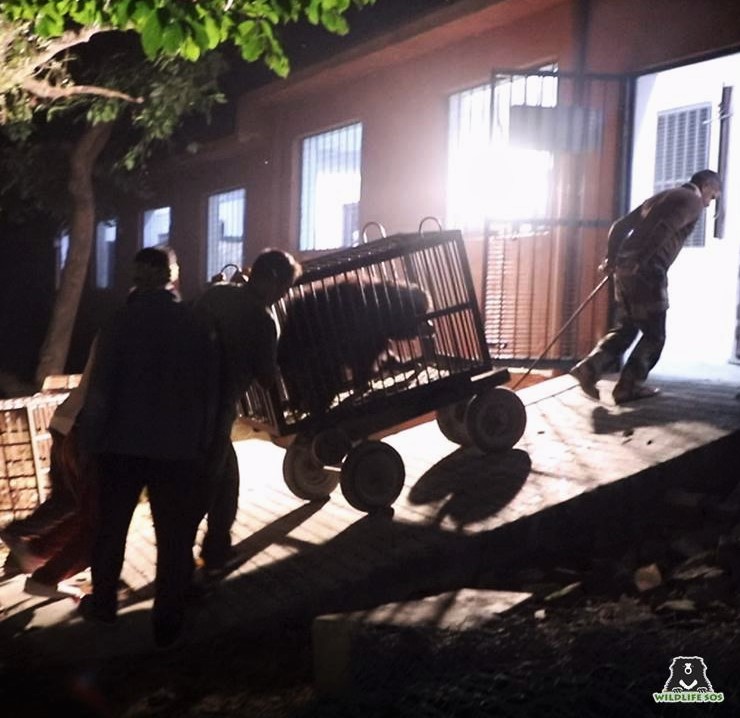 After a two-day, one thousand kilometer journey accompanied by a veterinary team from Wildlife SOS, the bears finally arrived at the Agra Bear Rescue Facility where they were carefully settled into Quarantine Enclosures for medical observation and screening. Following their mandatory quarantine period, the five bears were gently integrated into various enclosures for their recovery and long term rehabilitation. They were ready to experience a very different life from the one they'd escaped.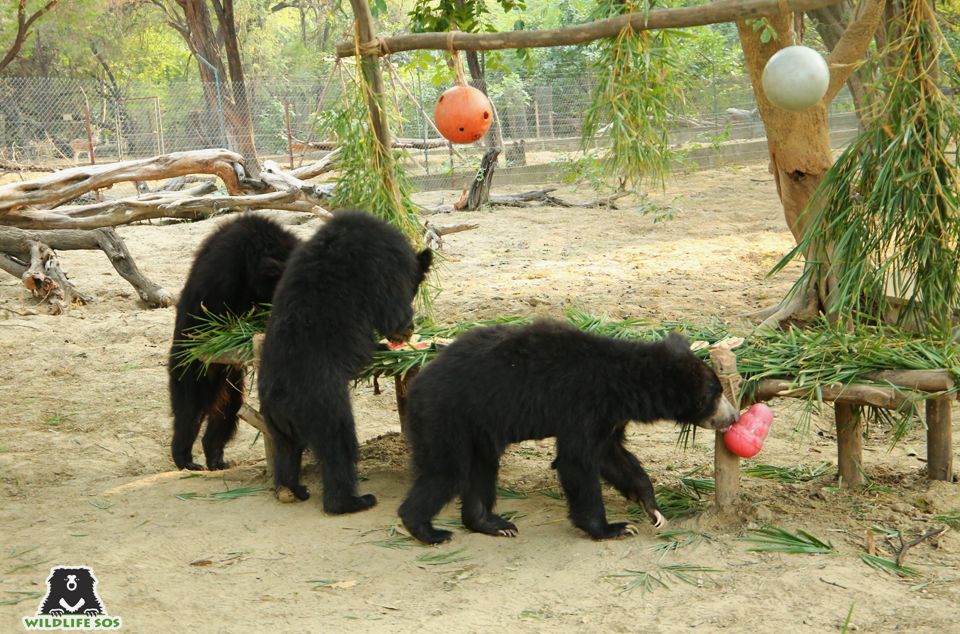 Careful observation showed us that Arthur and Molly got on well together and the younger bears Charlie, Ginny & Ron interacted closely with each other. The different age groups defined their behaviours – While Arthur & Molly were of a calm temperament, Ron, Ginny and Charlie were, and continue to be, limitless reserves of energy! Over the past year, the five have formed a rich rapport with their caregiver too, who likewise dotes on them.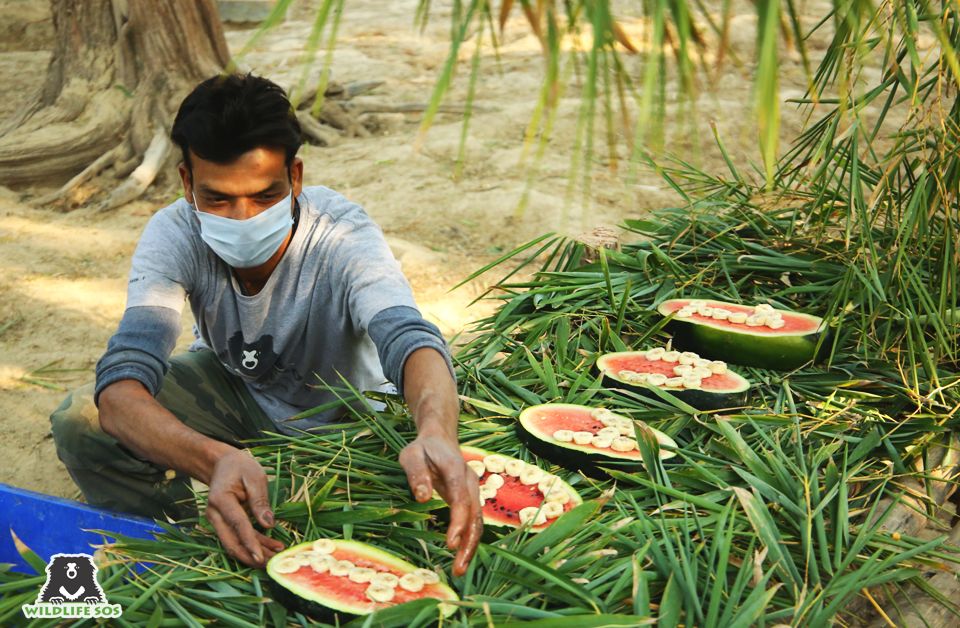 These bears are the perfect example of how active sloth bears actually are! In truth, sloth bear is a misnomer as there is nothing slow or lazy about these animals. They are incredibly fast moving and agile, their speed and reflexes often taking observers by surprise. We've known the five bears for a year now, and their tales are already the stuff of legend at the Agra Bear Rescue Facility (ABRF)! The youngsters of the group – Ron, Charlie and Ginny – are quite animated when it comes to even their daily routine. The day starts with a hearty mock-wrestle between Charlie and Ron, as Ginny observes them from atop the three-storeyed platform within their enclosure.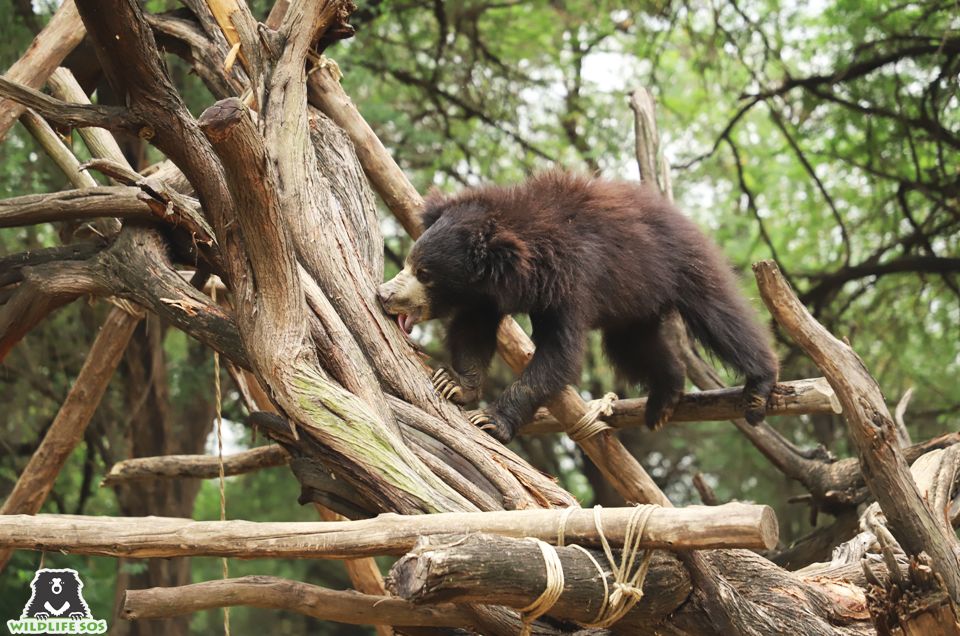 As Arthur and Molly are both adults over the age of ten, they are more sedate than the youngsters, but still enjoy their play sessions and mock-wrestles equally. To keep them physically and emotionally healthy, their caregivers are constantly on the look-out for new ideas of enrichment. Recently some climbing structures were erected in their enclosures, which soon became a favourite of Molly's especially. She grabs an enrichment ball filled to the brim with honey and carries it to the top of the structure, contentedly settling down to extract every single drop of the sweet relish. Arthur displays a more docile side and tends to keep to himself, only allowing interruptions in his solace from his dear companion Molly.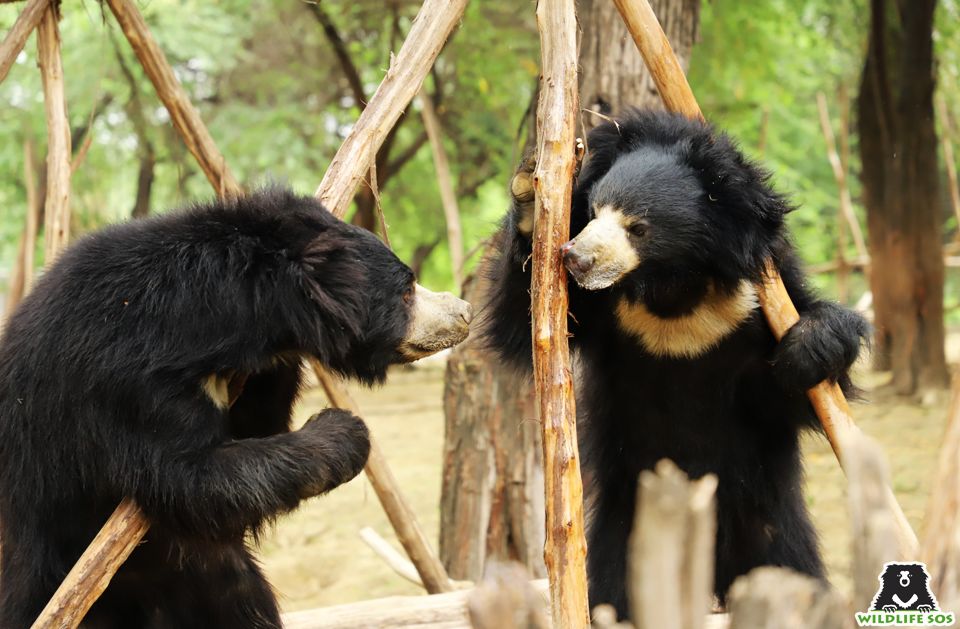 Nothing makes Charlie, Ron or Ginny happier than watching their caregiver walk over to their den with a bucket of their steaming hot porridge in one hand and a pitcher of honey in the other. The sound of his approaching whistles is enough to draw them from the deepest dazes of play!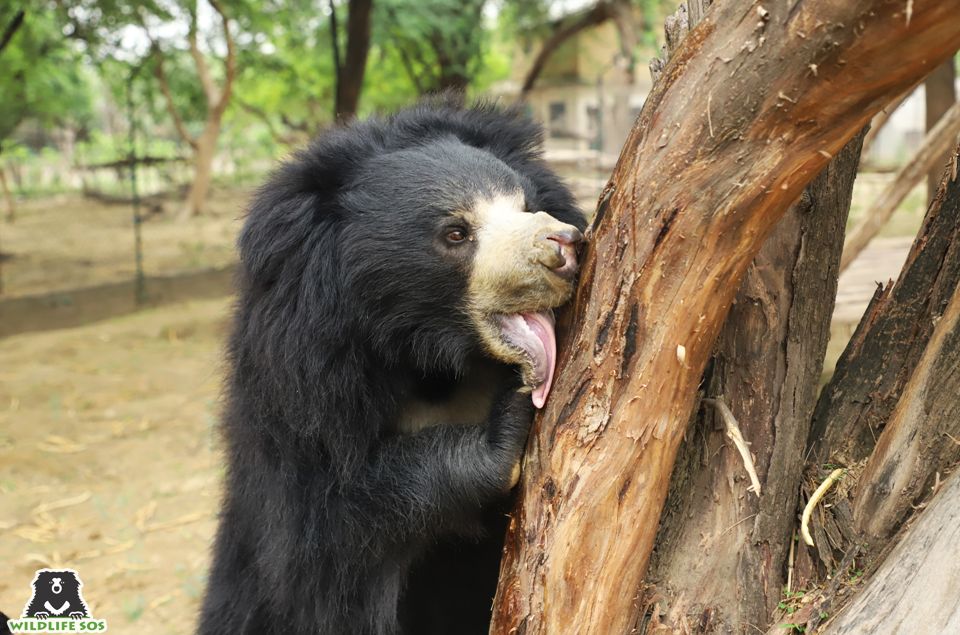 Meals are a sumptuous affair at ABRF. A large spread consisting of honey-laced porridge, eggs, dates and a smattering of fruits waits for the Weasleys thrice a day. Their eager wait at the side of their den brings a smile to their caregiver's face. He chortles as he pours out the hot porridge into their wide plate and dribbles generous amounts of honey for their enjoyment – every delicacy on the plate is polished off within moments! Undoubtedly, Arthur & Molly's favourite meal is the honey laced porridge – a nutritious mix of ingredients like Jowar, Bajra, jackfruit and chickpeas.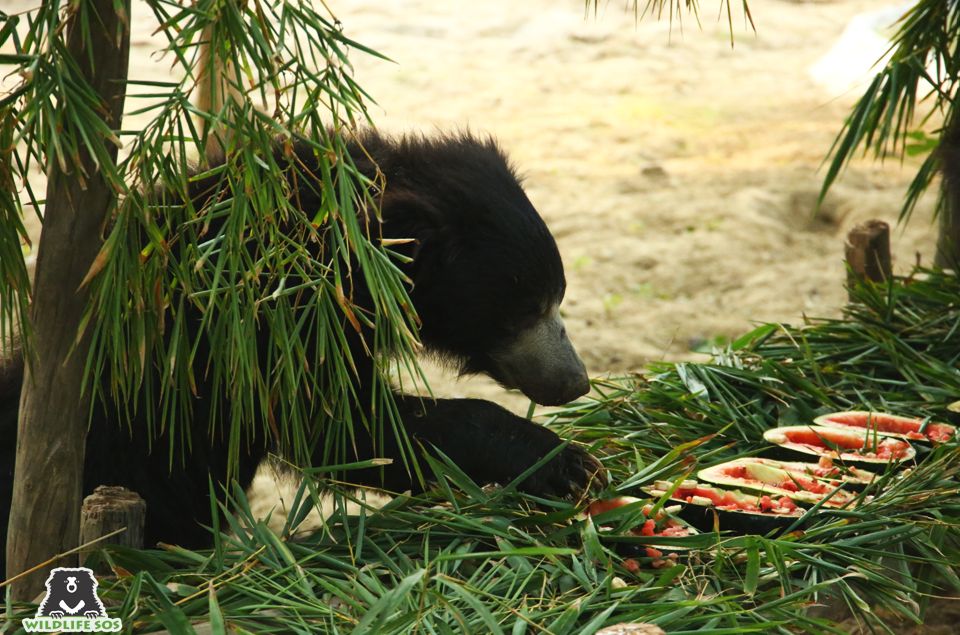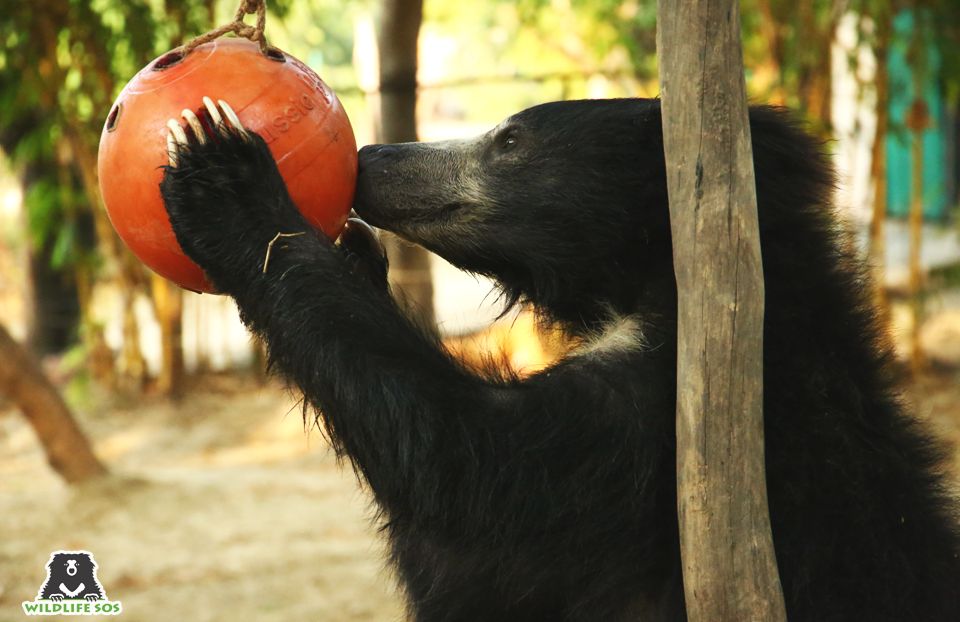 To celebrate their first rescueversary, we arranged a delightful watermelon feast with honey-balls and set up a green 'buffet' table for the meal. Needless to say, both the feast and the table were demolished with appropriate Weasley-like enthusiasm as the bears stuffed themselves!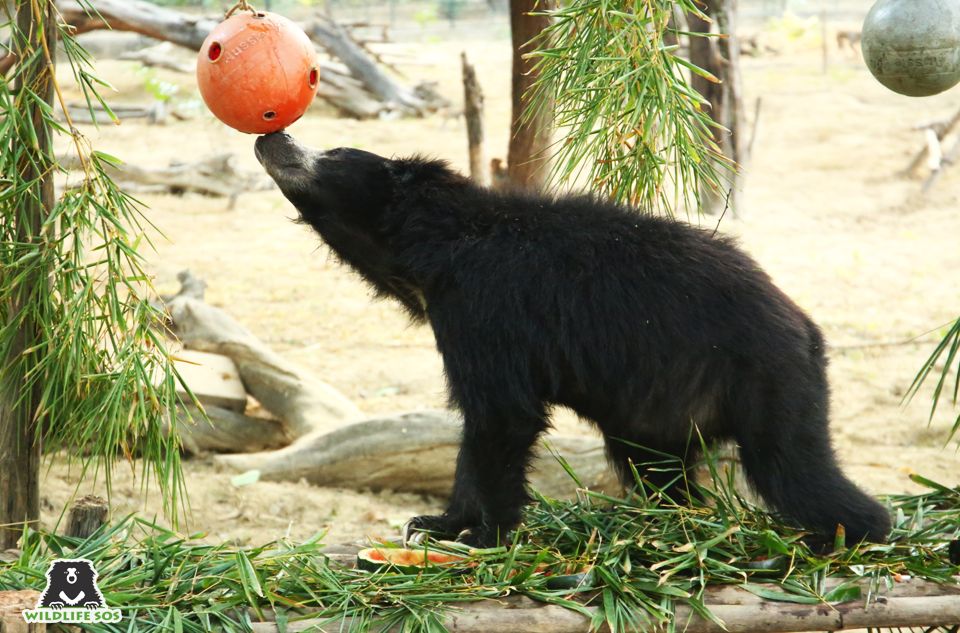 It is of utmost pleasure to watch the Weasleys in raptures of delight as their past has been peppered with staggered instances of cruelty. During their year under our care, the Weasleys have experienced the change of seasons in a safe atmosphere, along with special celebrations such as those held on Halloween. We are extremely fortunate to have reached them on time with the assistance of the Forest Department, and to be able to have given them a more secure life.
Wishing the Weasleys a happy first rescueversary!