While most people are aware of Kashmir's beauty, it's the mountains and forested hills which strike the chord first. However, dwarfed by the grandeur of the mountains, what is often not talked about is the magnificence of Kashmir's wetlands. These very wetlands played hosts for conducting the annual Asian Waterbird Census 2022, in which Wildlife SOS participates every year. Started in India in 1987, it forms an integral part of the global monitoring programme, the International Waterbird Census, to assess the status and support the conservation of wetlands and water birds.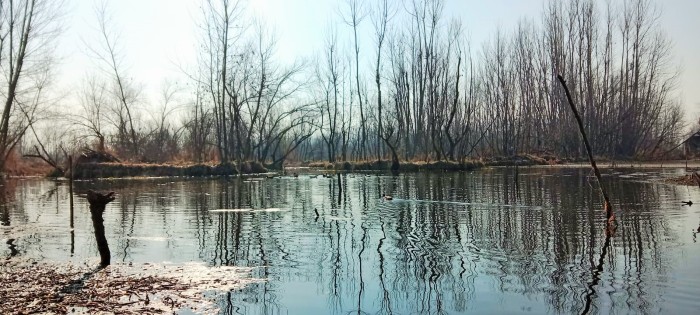 The orientation programme was felicitated by Chief Secretary of Jammu & Kashmir (J&K) Arun Kumar Mehta, IAS, along with the Divisional Commissioner of J&K, Pandurang K. Pole, IAS, and Dr. Mohit Gera, Principal Chief Conservator of Forests, J&K. The Chief Secretary took a stock of the working of the J&K Wildlife Protection Department and also interacted with the staff of various organisations including Wildlife SOS who worked in close collaboration with them.
The Department of Wildlife Protection, Jammu and Kashmir (Wetlands Division) conducts the census of migratory and resident birds, which is an annual affair. The aim of the programme is to primarily identify the status of valley wetlands which harbour a sizeable number of migratory birds. It also aims to keep a tab on the fluctuating population of migratory birds not only in the protected wetlands of Kashmir such as Hokersar, Mirgund, Hygam, Shallabugh, Chattalum, Kranchoo, Manibugh and Freshkhoori Wetland Conservation Reserves, but also in other water bodies like Narkara, Anchar, Badi Nambal, Dal Lake, Nageen Lake, Wullar Lake, Manasbal Lake and Malgam, to name a few.
This initiative also involves the local masses for the conservation of these wetlands and its avifauna, which includes participants from university and colleges, students, nature club members, amateur naturalists and even professional ornithologists. Due to the huge participation, it makes the census one of the largest community-involved programmes in the world.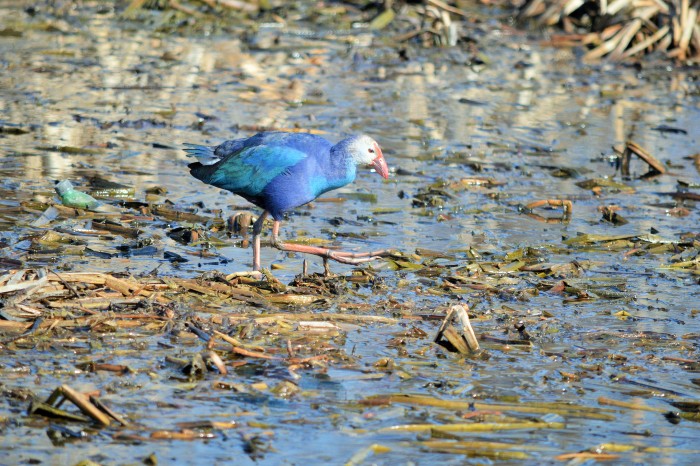 In terms of its objectives, carrying out this census directly gives an idea about the health of wetland ecosystems, since water birds are bio-indicators, which means the number of individuals and species indicate the quality of the habitats. A wetland is a natural or artificial land which is said to be a transitional ecosystem between the terrestrial and the aquatic environments. Inundated with water, wetlands can be divided into bogs, marshes, swamps, fens, wet meadows, mangroves, mudflats, paddy fields and farmlands.
But we are losing wetlands three times faster than forests and an estimated 35% of global wetlands have been degraded in the past 50 years. If we keep losing this life-giving, life-supporting ecosystem at breakneck speeds, there would be no reversing the damage. Hence it is important to conserve this pristine habitat which is a nesting, feeding and foraging ground for many a bird species.
And to contribute to this cause, Wildlife SOS was invited to participate in this wide-ranging water bird census for the year 2022. With binoculars and notebooks in her hand, Wildlife SOS' Program Co-ordinator Aaliya Mir diligently observed the birds at the Hokersar wetland, accompanied by two members from the J&K team and other volunteers. Hokersar wetland is said to be the largest bird reserve in the Kashmir Valley (also called 'Queen of Wetlands') located at the basin of the Jhelum river.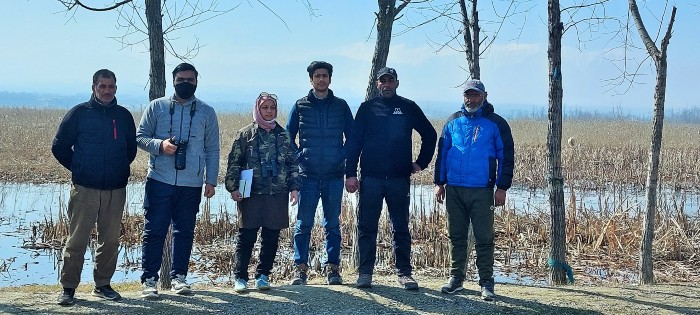 Hokersar was designated as a conservation reserve under the Jammu and Kashmir Wildlife (Protection) Act, 1978 and is home to exquisite biodiversity. One can find aquatic plants (referred to as macrophytes or hydrophytes), in addition to water caltrop, also known as buffalo nut, bat nut or devil pod and common reed (Phragmites australis), which is a wetland grass growing up to 20 ft tall.
The place is also an important habitat for medium and long-distance migratory shorebirds, cranes, ducks and geese. The water birds fly here via the Central Asian Flyway and Hokersar is said to have reported over 500,000 of them. Some of the species which can be spotted in large numbers here during winters include the northern pintail, mallard, greylag goose, ruddy shellduck, red-crested pochard and common pochard, to name a few.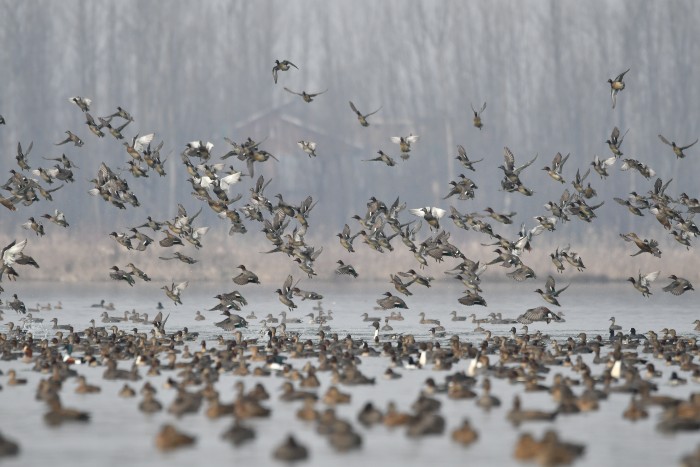 The entire procedure took a day, and included the spotting and identification of several resident and migratory species. The sites where Wildlife SOS was operating were divided into three points (P1, P2 & P3), where each point was occupied by one team in an imaginary square grid. The Wildlife SOS team, led by Aaliya Mir, covered a total of nine points across various sites, including Hokersar, Shallabugh, Hygam and Narkara.
This census gives an estimation of the number of migratory birds which are spotted across 20 different sites, which helps monitor changes in the population of water birds, gather more information on lesser-known water bird species and observe sites which are important to water birds in general. Water birds are undoubtedly the most important indicators of wetland health but they face a plethora of anthropogenic threats including habitat degradation, contamination and pollution. The census and the subsequent data gathered from it can play a huge role in future conservation strategies of these invaluable habitats.