In a scintillating start to the week, our team operating out of J&K received a frantic call from locals who had found a four-feet-long Levantine Viper sunbathing in their home garden in Ishbar, Nishad at the foothills of Dachigam in Kashmir. However, by the time the rescue team reached the location with requisite equipment and protective gear, the snake was nowhere to be seen!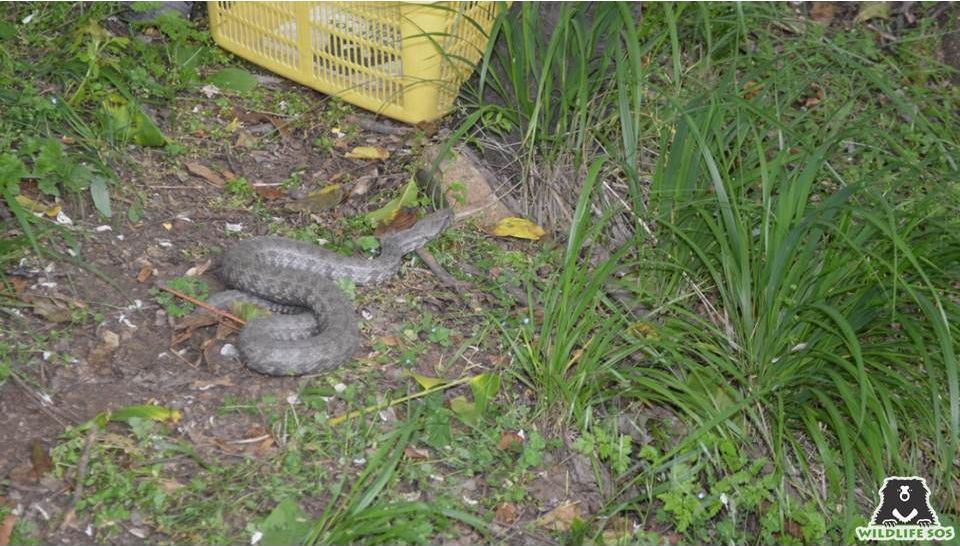 The team, led by veteran snake rescuer Aaliya Mir, embarked on an hour-long operation to successfully locate the reptile inside an unused cow shed. It was released safely into its natural habitat soon after. Levantines vipers are highly venomous and can strike when provoked so the team had to employ extreme stealth and caution while extracting the snake out of the shed.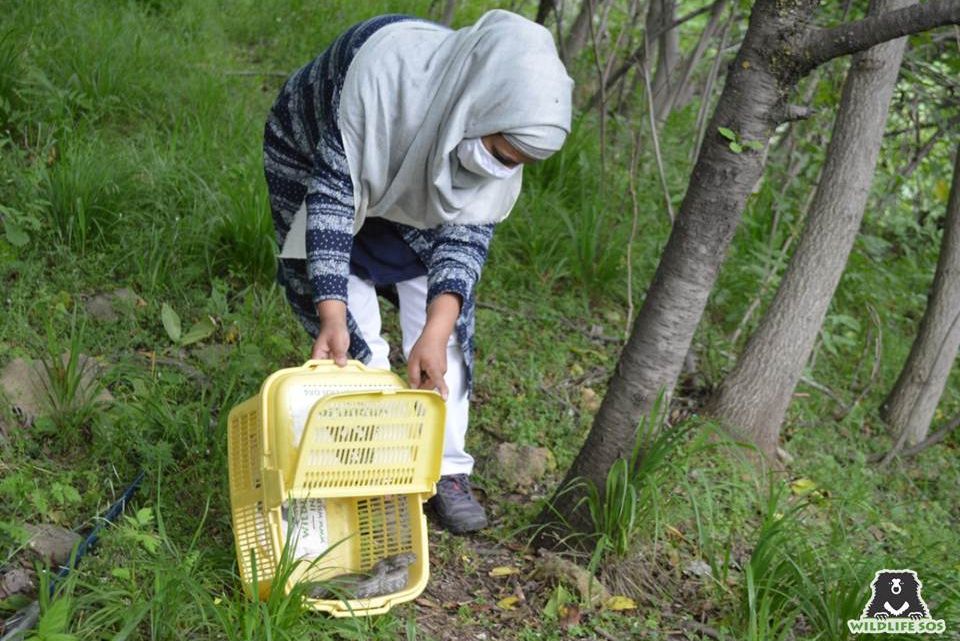 In the state of Jammu and Kashmir, most locals are aware of the Levantine Viper and the fact that it is highly venomous. It is a matter of jubilance that the residents did not take matters into their hands and enabled trained experts from Wildlife SOS to return the snake safely to its natural habitat, thus protecting the lives of both the humans and animals sharing the landscape.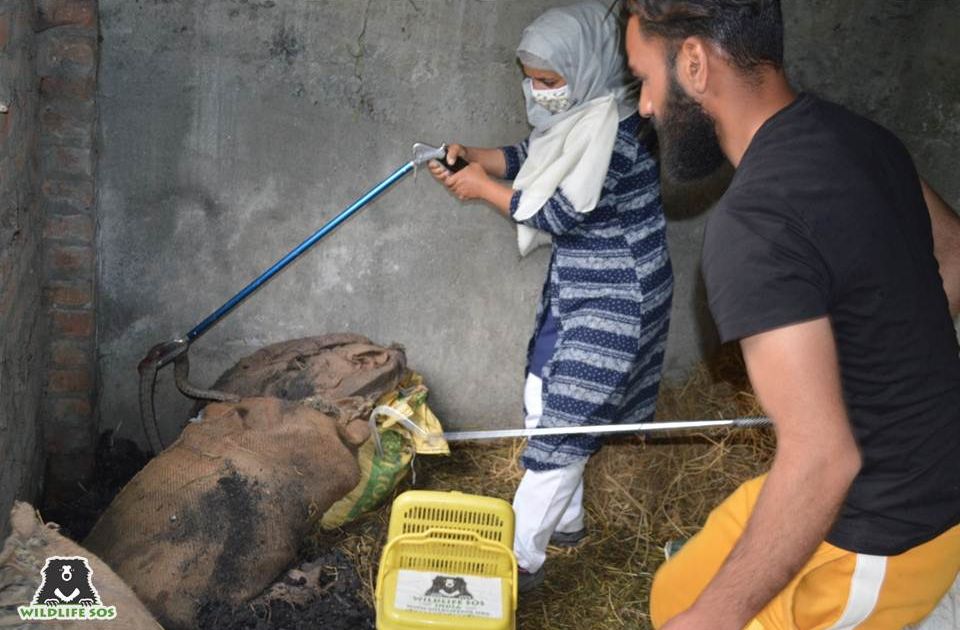 Though slow moving, Levantine vipers are capable of fast strikes when provoked and will give out a warning hiss before striking. The number of such sightings in urban areas has increased in the recent past due to habitat fragmentation. The lockdown is also a major reason for the rise in wildlife sightings as it has caused the temporary absence of humans from populated areas, lulling wild animals into a false sense of security.
The Levantine viper (Macrovipera lebetina) also known as 'Gunas' in the local language, is a venomous viper that feeds on rodents, lizards and birds and is found in the mountainous regions of Jammu and Kashmir. Their venom is hemotoxic causing extreme pain, inflammation and tissue damage at the bite site.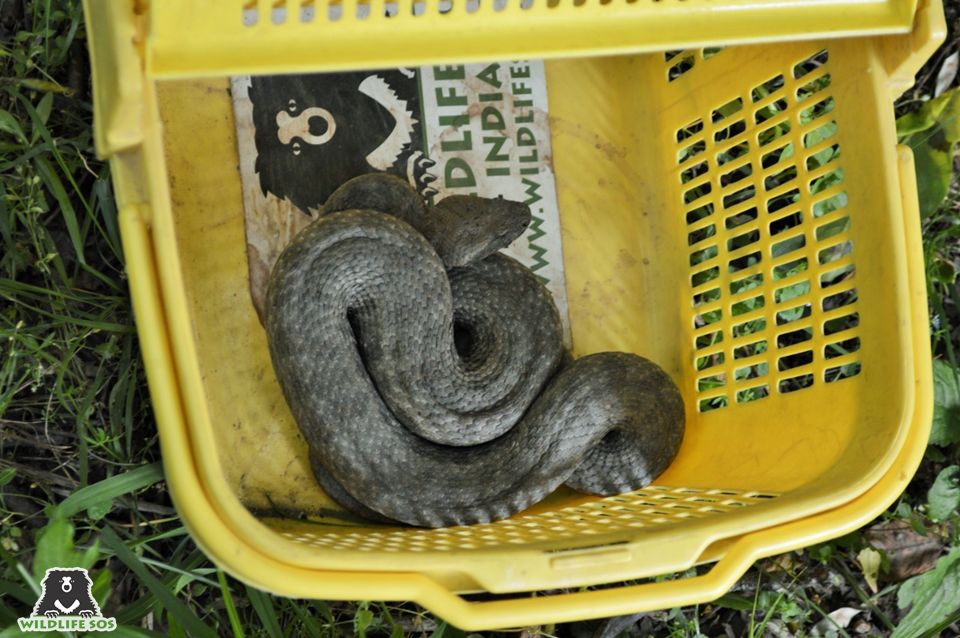 We have had an incredibly busy time during the lockdown rescuing many species of snakes in the state of Jammu and Kashmir, including Trinket snakes and Rat snakes. The rising heat in some parts of India is driving the reptiles out in search of cool, resting places. Snakes are cold-blooded animals so their body temperature varies with that of the environment. They are unable to self-regulate their temperature if the weather gets too warm and have to seek out cooler places to retreat to during daytime.