The year 2020 has been surprising and a year of introspection, to say the least, especially with the world being confined to the four walls of their homes. Each occasion and celebration has taken the virtual way as people have started adjusting to what may be termed as the new normal. Understanding the constraints of the pandemic, Wildlife SOS also took this opportunity to take the virtual way of celebrations for World Wildlife Week!
Wildlife SOS hosted a webinar, in collaboration with the Uttar Pradesh Forest Department on the theme of "Snake Identification, Precaution and Rescue Guidelines." Mr. Baiju Raj MV, Director of Conservation Projects, Wildlife SOS and Shri Manish Mittal IFS, Divisional Director, Social Forestry Division, Agra spoke in great detail about the rapidly rising urban wildlife conflict and the guidelines undertaken for the rescue of reptiles, particularly snakes. They also explained the first aid that is to be administered if bitten by a snake and addressed a series of myths related to snakes. The audience actively participated and asked various questions on how to differentiate between venomous and non-venomous snake, the difference between hemotoxin and neurotoxin snake bites, and many such interesting queries.
Mr. Baiju Raj MV was also invited by the Varanasi Forest Department to raise awareness on snake identification, precaution and rescue guidelines. Over 50 officials from the Varanasi Forest Division participated in the webinar to learn about the rescue guidelines and equipment used for snake rescues, while focusing on the aspect of the first aid to be administered if bitten by a snake. Wildlife SOS extends our gratitude to Sh. Mahaveer Koujalagi IFS, DFO, Varanasi, Uttar Pradesh and the Varanasi Forest Department for organising these webinars and for their support to Wildlife SOS!
The National Institute of Disaster Management (NIDM), based in New Delhi, hosted a panel discussion on "Animal Inclusive Disaster Risk Reduction." Dr. Arun A. Sha, Director of Research and Veterinary Operations, Wildlife SOS was invited as a panelist to speak on the use of animals in drug testing and cosmetic testing, along with the laws that protect the animals from such cruelty.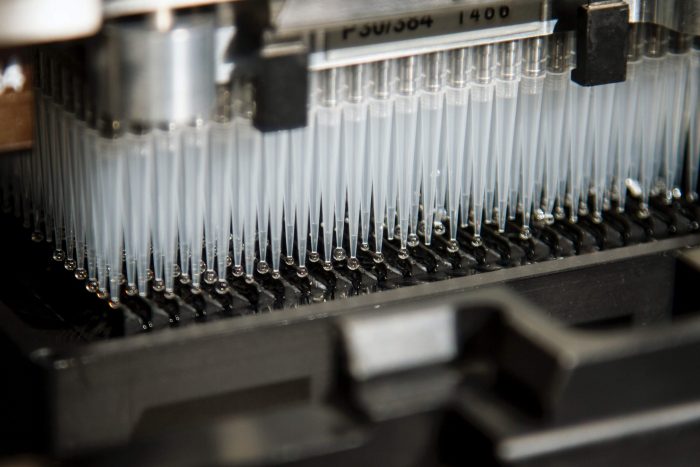 He spoke in great detail about how frontline rescue staff, during natural disasters, works exceptionally hard to save the lives of animals that are left behind in such distressful situations. The experts at NIDM explained how important it is to have a strategy that is inclusive of rescuing animals that end up helpless during floods, landslides and are left gravely injured during earthquakes.
Wildlife SOS Director of Special Projects, Mr. Wasim Akram, was invited to speak about our wildlife rescue and conservation efforts by Narsee Monjee Institute of Management Studies, Mumbai. The webinar covered the different conservation projects that Wildlife SOS has undertaken starting from the rescue and rehabilitation of the sloth bears from the practice of "dancing bears" along with the Tribal Rehabilitation Programme. The discussion further covered the present conservation concern that the Asian elephants find themselves in focusing on the topic of human-elephant conflict mitigation and rescue of elephants from situations of abuse. The audience was interactive and asked important questions related to the growing human-animal conflict, conservation issues and how they can play an important role in spreading awareness.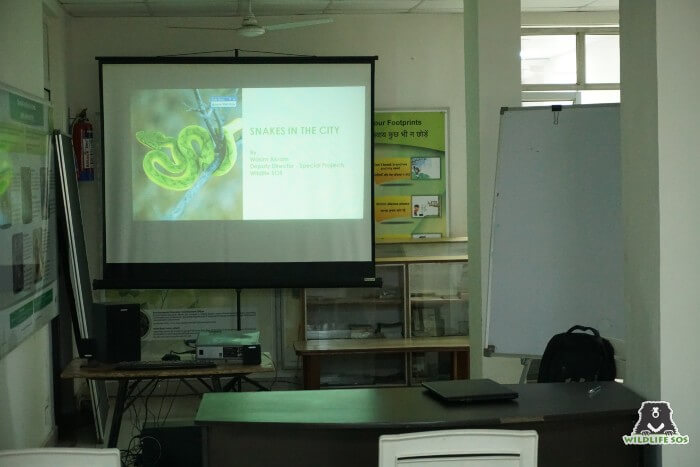 To conclude this thoroughly enriching week, Wildlife SOS conducted a training programme with the aspiring candidates of the Delhi Forest Department on conducting reptile rescues at the Asola Bhatti Wildlife Sanctuary in Delhi. The workshop was headed by Mr. Wasim Akram, Director of Special Projects at Wildlife SOS and Ms. Shirina Sawhney, Manager of Public Relations and Events at Wildlife SOS, who spoke in great detail about snake species identification, necessary protocols to be followed when encountering a snake and conducting rescue operations.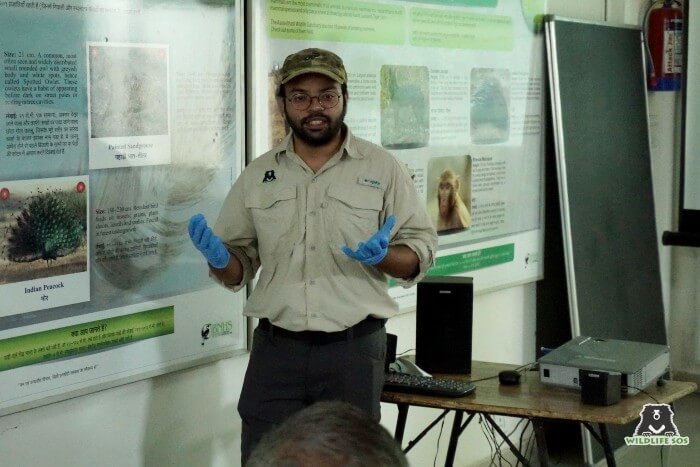 The snake rescue equipment used by our Rapid Response Unit was also carried to explain how to use the snake hook, snake bags and transport carriers etc.
Wildlife SOS expresses immense gratitude to all the organisers of these webinars for their effort in making this year's World Wildlife Week a unique experience for every participant.
We must honour our diverse but fast-disappearing wildlife heritage and it is the need of the hour to encourage positive environmental action by inspiring people to take active participation in working to improve and protect it. If we can create more compassion and love for wildlife, then there will be a greater understanding of why it is so important to human life and needs to be conserved.