Nestled in the busy Tajganj area of Agra, the Sheroes Hangout could be any other café in the area – beautifully painted, cozy and frequented by the numerous tourists that flock to Agra to see the Taj Mahal. But Sheroes isn't like any other café. Run and managed entirely by a team of strong, dedicated women that have survived the brutality of acid attacks, Sheroes is a positive symbol of hope, empowerment, and of survival and strength.
Recently, the Wildlife SOS staff in Agra had the absolute pleasure and honour to host a group from Sheroes Hangout at both our sloth bear and elephant rescue centres, and provide these amazing women with some insight into our work while giving them a chance to interact with our rescued animals. Acid attack survivors – Roopa, Madhu, Sonia and Ruquiyaa who work at the Sheroes café paid a visit to our Elephant Conservation and Care Center and the Agra Bear Rescue Facility for a lively interactive session with the Wildlife SOS staff and the keepers at both centers.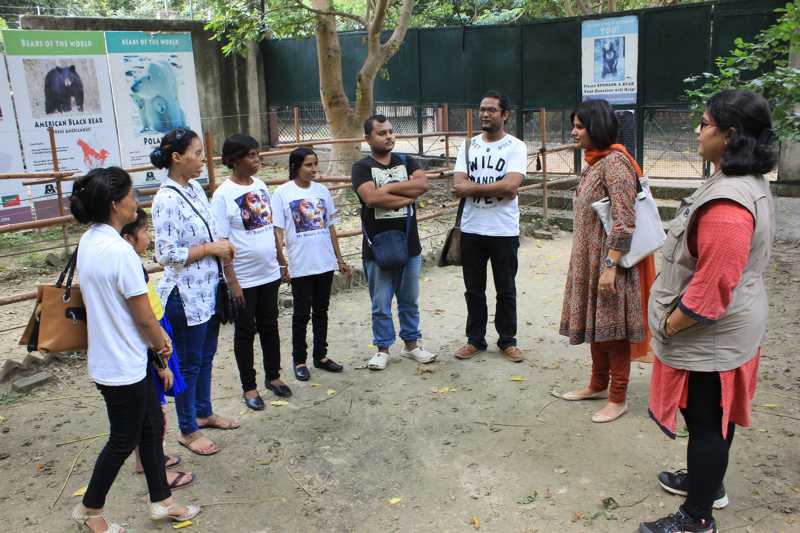 Amidst the sheer delight of spotting the bears and dropping delicious treats into the eagerly awaiting trunks of our elephants, the Sheroes team expressed their absolute joy at the opportunity to meet and learn more about these animals, overjoyed to find that this incredible experience was just a short drive away from their own workplace, and promising to have more team members from the café and the NGO that runs it visit the centres soon. One of the women, Roopa, had brought along her young daughter, who seemed absolutely taken by the elephants – spending her time patting their trunks and talking to these majestic animals, taking a particular liking to the female herds, especially our darling Laxmi!
What really melted our hearts was a beautiful comment by Ruquiyaa in which she expressed empathy for animals that have been abused or hurt at human hands just as she had, saying that she was happy to know that there were people working for the betterment of their lives as well.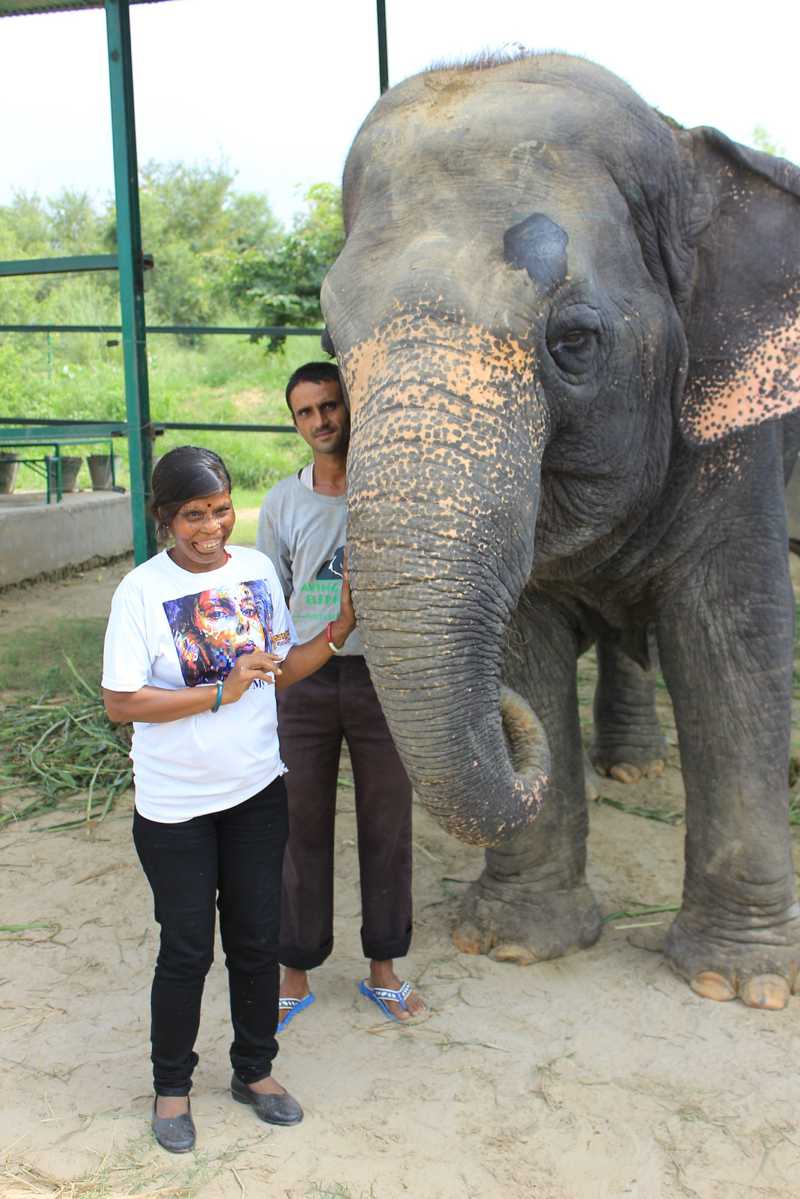 The day ended with a visit to the Sheroes Hangout, with a group of staff and volunteers from Wildlife SOS making their way into Agra to enjoy a delicious meal at this amazing joint, inspired by the wonderful people that we had had the privilege of spending the day with, while they delighted in the fascinating creatures they had had a chance to meet. All in all, the experience was unique and uplifting, with the linking of two causes that work for positive change and a safer, happier world for everyone.