International Day of Forests is celebrated on March 21 across the world. It is a day to celebrate and cherish forests as they play a crucial role in sustaining life on earth. They are a critical component of the world's biodiversity, covering about 30% of the earth's surface.
India is a mega-diverse nation with a varied range of forests. They are a complex ecosystem that supports a myriad of lifeforms. However, increasing deforestation for developmental needs, agribusiness, fragmentation, illegal logging has been negatively affecting natural ecosystems to a point of degradation.
The theme for this year was "Forest Restoration: A Path to Recovery and Well-being" which emphasized on restoring the ecological, social, and economic benefits of forests in the modern-day, especially considering the huge impact of COVID-19 on the planet. Keeping this in mind, the Wildlife SOS staff at the Bannerghatta Bear Rescue Centre (BBRC) organized a plantation drive with a group of 11 volunteers from Infosys Bangalore.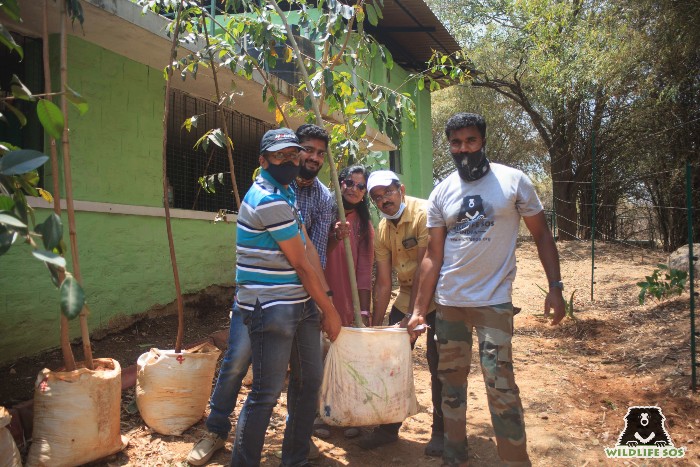 Our staff was ever enthusiastic to have volunteers after over a year of lockdown. They kicked off the day by assisting the team with routine cleaning of the bear enclosures, followed by bear kitchen activities and fruit enrichment preparation, and concluded their day by planting three types of local tree species found in Bannerghatta National Park.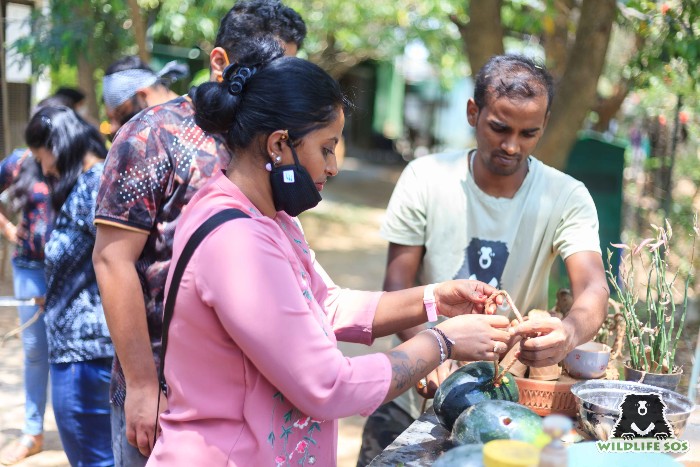 "We have been eagerly waiting to come volunteer at Wildlife SOS again. The effort of the staff in looking after these bears is truly shown here. We are very happy to be a part of the plantation drive and we look forward to doing more with Wildlife SOS" adds Nagraj, one of the volunteers from Infosys.
Our team at the Leopard Rescue Centre in Maharashtra also celebrated the day by organising a workshop with the the Forest Department and 'Team Outdoor', an outdoor sports and recreation group.  A team of 25 forest officials attended the workshop at Nisarg Sahas Sanstha in Junnar.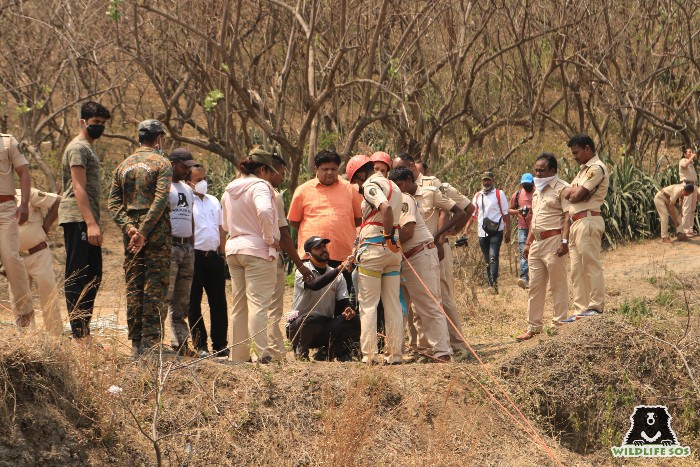 The workshop covered types of wildlife rescue, the use of advanced techniques for conducting rescue operation, knot training, rappelling, and situation-based conflict resolution techniques. Wildlife SOS Veterinary Officer, Dr. Nikhil Bangar, conducted a training class on using these techniques during real-time rescues. The team shared their experiences about rescuing leopards trapped in wells, enclosed spaces, or those suffering from injuries, and the measures that need to be taken to ensure the safety of the animal as well as the people involved.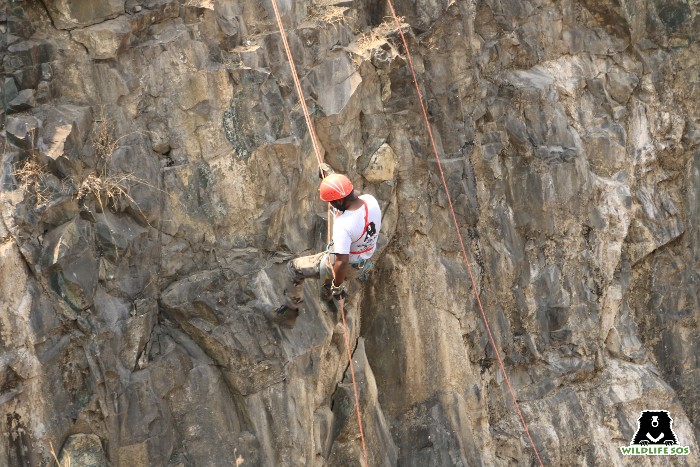 Wildlife SOS frequently organizes workshops, holds awareness drives in order to spread conservation awareness. Let us help make an impact on the wildlife and wild spaces of our country!