Recently, a community interaction event was organized in Kupwara border area by Jammu and Kashmir Wildlife Department on March 24th, 2019. The main highlight of this event was man-animal conflict mitigation with bears, leopards, and snakes. The event was attended by Dr. Abdul Qayoom –  Assistant Professor, Sher-E-Kashmir University of Agricultural Sciences and Technology, Aaliya Mir – Manager and Education Officer Wildlife SOS, Kashmir Regional Wildlife Warden, Mr. Rashid Y. Naqash, Wildlife Warden North Division, Md. Maqbool Baba and other officials from the department.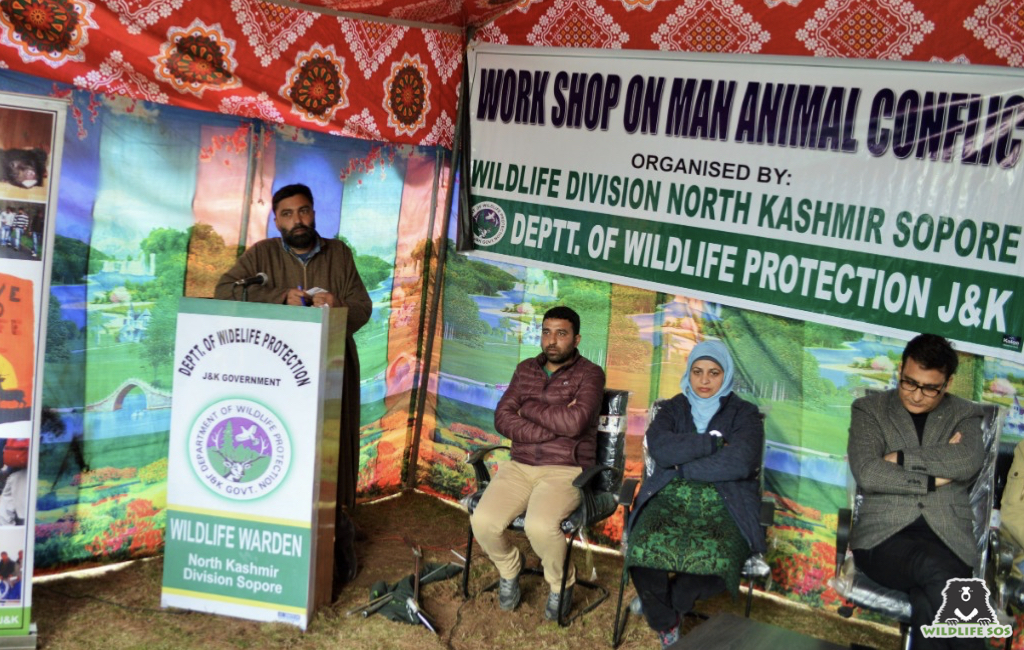 Mr. Rashid spoke about man-animal conflict data collected by the wildlife department and about the new compensation policies the department has come up with; before the compensation amount for a man dying during conflict was 1 lakh rupees and if injured it was between 15-30 thousand rupees which has now been changed to 3 lakh rupees. The wildlife department has signed an MOU with SKIMS hospital, wherein a fund has been set up by the hospital on behalf of the department which pays for the treatment of conflict victims.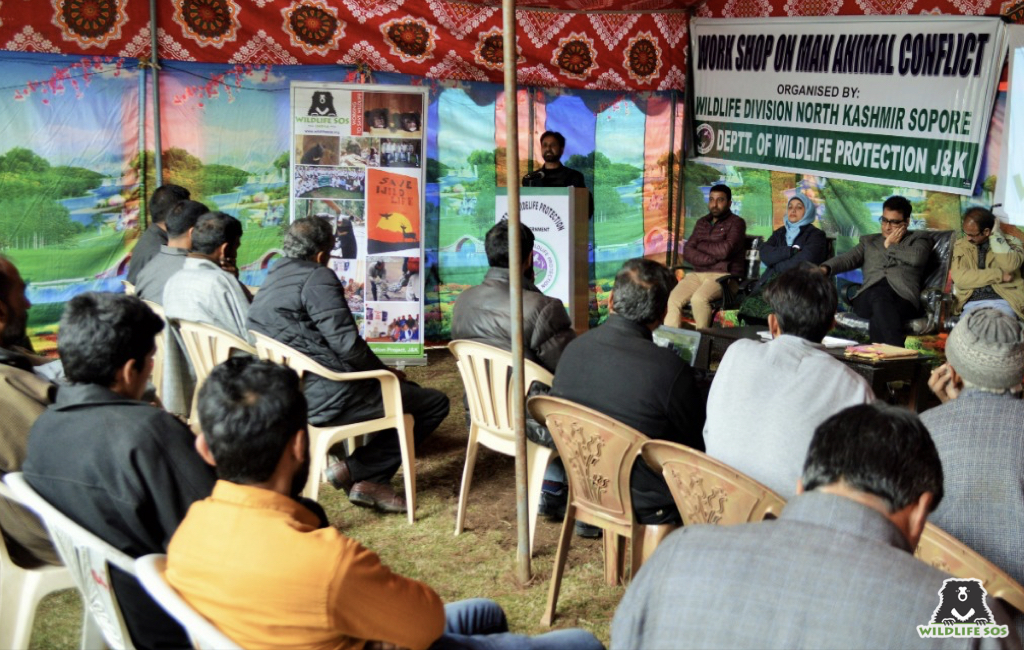 The event covered various topics from, how to deal with man-animal conflict situations, preventive measures, how to save oneself if found in a conflict situation, why and when man-animal conflict might take place, etc.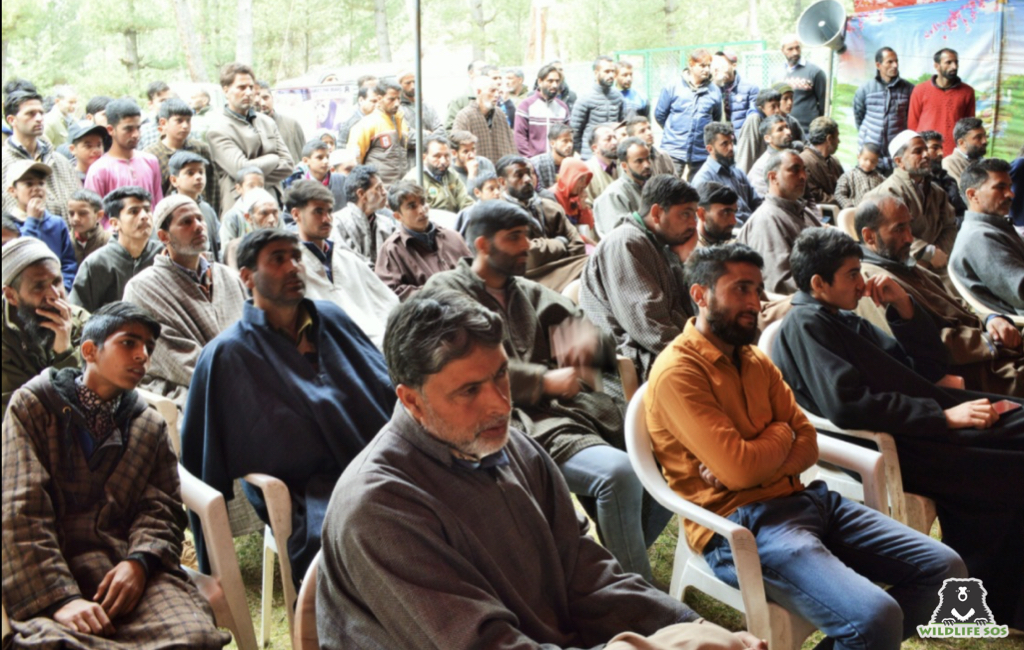 Based on the interaction with the community people about issues they face with animals, some of the solutions discussed were – calling up right authorities for help, setting up light in and around your residential area, keeping surroundings clean, if going to the forest it should be with a group of people and not wandering out when it's dark outside.
The guest speaker, Dr. Abdul Qayoom emphasized the importance of taking care of rescued animals and how one should proceed with caution when approaching a sedated animal. Aaliya Mir spoke about how to avoid conflicting situations with wild animals, how a rescue operation should be planned and whom to contact in such situations.The regional wildlife warden talked about the department being prepared to face man-animal conflict situations and what efforts are being put in to minimize the conflicts in this border area of the valley.
The local people also spoke on the occasion and thanked Wildlife SOS and the department for an informative session.