For over 25 years, Wildlife SOS has been working towards preserving and protecting India's wildlife and threatened habitats, and has established a successful model for sustainable conservation solutions in partnership with indigenous communities that were formerly dependent on wildlife for sustenance.
Wildlife SOS is open to visitors and volunteers from across the globe, and we provide educational  tours and volunteering activities in three of our centres—the Elephant Conservation and Care Centre, Agra Bear Rescue Facility and Bannerghatta Bear Rescue Facility.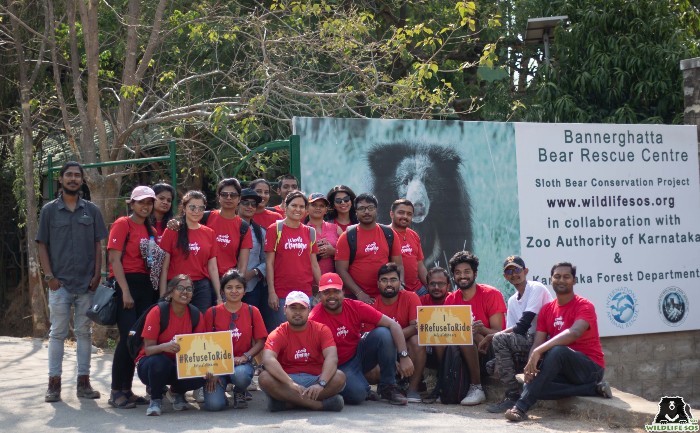 With the growing advancements in technologies and new innovations, people are bound to undergo a natural arrear in life. Therefore, it is important for every one of us to experience a boost in nature by providing a helping hand to conservation organizations like Wildlife SOS and be a part of the life changing experience taking place in the animal rescue centres. The challenges of conserving biodiversity can be best addressed by developing a symbiotic relationship between different sectors of the society, like corporates, which can play a central role in the global effort to achieve truly sustainable development.
Corporate commitment and support to conserve biodiversity and natural resources can go a long way in the reversal of damage that is being done to forests, wildlife, ecosystems and their services. CSR is not just an Act to comply with, it is an opportunity for the corporate bodies  to bond closely with nature. Corporate Social Responsibility provides an excellent framework for engaging the corporates in identifying the conservation needs and fulfilling their responsibility towards nature.  Wildlife SOS offers volunteering and partnership opportunities to several corporate bodies to help them realize their corporate vision of creating a social impact by providing a unique and lifetime experience to work with animals in need. Our creation of operational models helps corporate employees to enjoy a hands-on experience based on their diverse interests.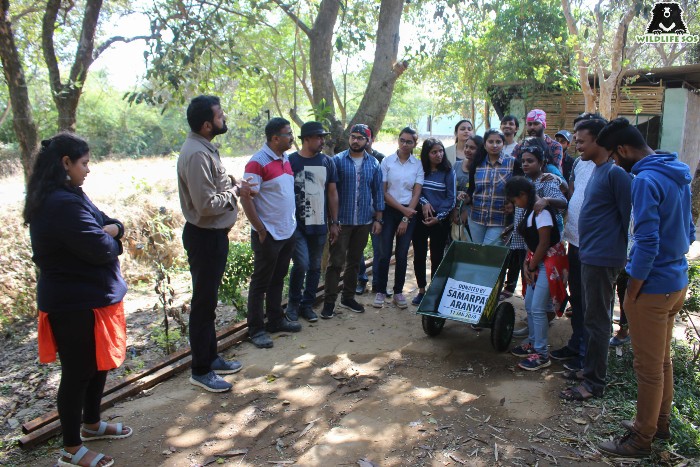 There are many ways a company can engage in Corporate Social Responsibility (CSR) activities; yet the most active and effective option is corporate volunteerism. Today many companies have corporate volunteer programs as a part of their CSR strategies. Corporate volunteering is all about supporting and encouraging staff involvement in the community for mutual benefit, thus making the business and social cause quite strong and effective. It allows the employee's skills to be used to impact the social sector.
At Wildlife SOS, volunteers get an enriched exposure to making enrichments like hammocks, honey logs, fodder balls etc. for the animals in our care; assisting the animal care staff in feeding the animals, chopping up fruits and vegetables, cleaning, maintenance of the Enclosures and Facilities, lending hand in our organic farm, partaking in plantation drives and learning more about our conservation efforts and the fundamentals of animal welfare.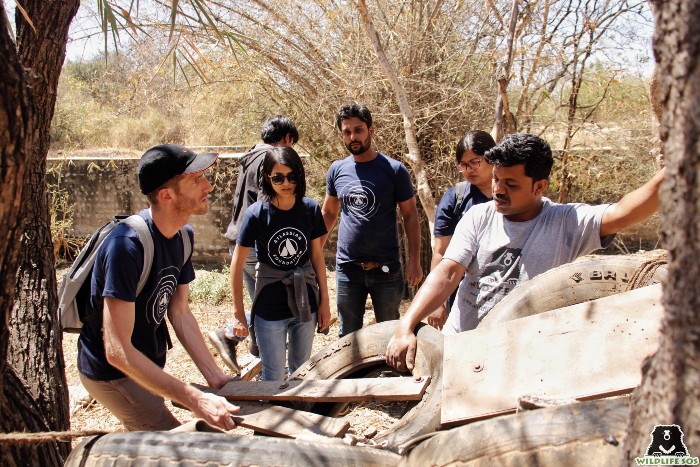 Renowned corporate bodies like Atlassian, Dell, Adobe, Infosys etc. have already been supporting Wildlife SOS by becoming wildlife warriors in spreading the word of wildlife conservation among the MNC communities. Our volunteering program gives people the exhilarating opportunity to work alongside our incredible animals and provides insight on our wildlife conservation efforts.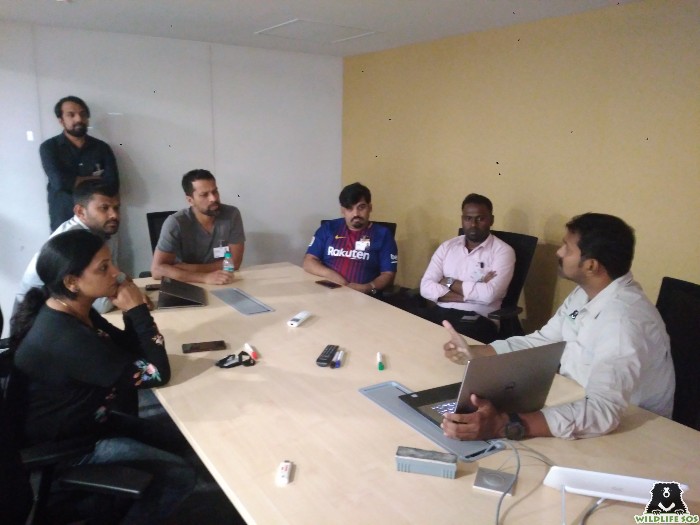 How can corporate employees make a difference?
Partnering with Wildlife SOS would leave a positive impact on the resident animals, the animal welfare staff and also to the corporate employees as well.
Wildlife SOS would get access to highly qualified and enthusiastic volunteers to rely on for the routine activities.
Volunteering with Wildlife SOS allows the employee to serve as a wildlife warrior by generating awareness on wildlife conservation.
Unique experience in working with animals who have been rescued from abusive situations and suffer immense trauma
By sponsoring a resident animal/ animals, you will make a major contribution to the welfare of the animals and play a pivotal role in their lives.
By volunteering or visiting the rescue centers, you will be helping Wildlife SOS to protect India's precious wildlife and supporting cause of rescuing the animals in need.
You can be a part of our Corporate Employee Engagement Program by reaching out to our Manager- Corporate and Philanthropic Partnership at sandhi@wildlifesos.org. Wildlife SOS will be more than thrilled to welcome more corporate volunteers on board.