Earlier this month, we played host to Jaime Lee Faulkner-Miss Universe Great Britain 2016, who was on a four day tour to India and decided to pay a brief visit to our Elephant Conservation and Care Centre in Mathura.
Going beyond pageantry and a life of glamour, Jaime is using her title to make a difference to the world by empowering young women, fundraising for charities and supporting causes for women on a global platform.  As a part of this initiative, she visited the Sheroes Hangout Café in Mathura, which supports acid attack survivors and employs victims of acid attacks, a group of whom recently also visited the Wildlife SOS' center.
Adding an overwhelming experience to her journey, the British model spend a wonderful afternoon getting up close and personal with our majestic pachyderms Chanchal, Bijli, Laxmi, and the rest of our rescued elephants. She was delighted to get an opportunity to feed our resident jumbos and she even heard some interesting stories about them from their keepers (mahouts). Jaime also had an interactive session with the Wildlife SOS staff to get an insight into their efforts in conserving wildlife and caring for the elephants.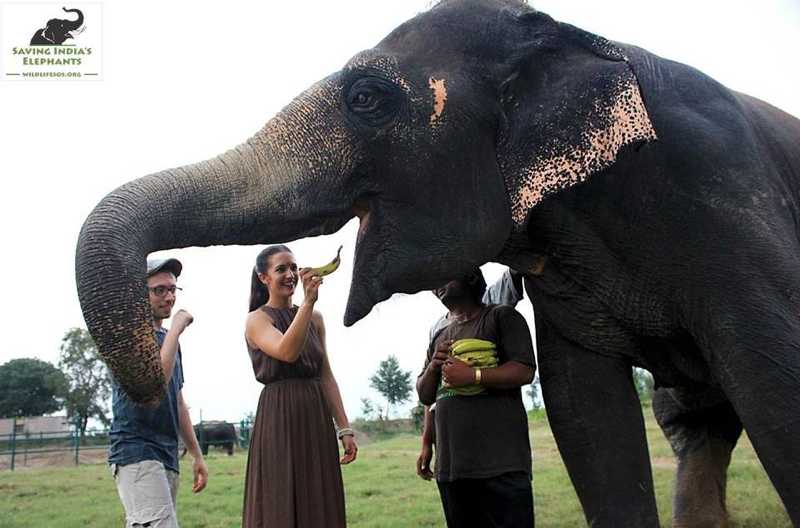 Being an ardent animal lover, Jaime was deeply moved upon hearing the heart-breaking stories of these elephants and the trauma that they have gone through earlier in their life and expressed her support towards Wildlife SOS, for the work that we do to protect and conserve wildlife. She described her experience as overwhelming and greatly emotional, with the promise of coming back to India to volunteer with Wildlife SOS, so she can spend some more time with our gentle giants.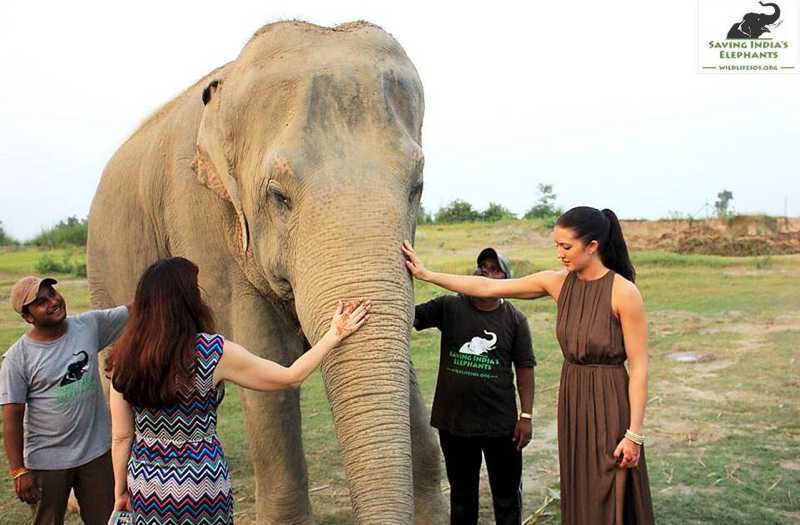 We were delighted to have Jaime Lee Faulkner visit our center and for extending her support to our rescued and rehabilitated elephants.  Each of our elephants have shocking stories of the circumstances from which they were rescued. Today, these majestic creatures are adjusting to a life of freedom and peace, in a place where they can spend their days happily, with frequent baths, a nutritious diet, and good veterinary care.
You can hear her talk about her experience at Wildlife SOS here; https://www.youtube.com/watch?v=8t5j1ySnB3I