During the month of April & May, Wildlife SOS has been hosting the students from Vidya Giyan School at the Agra Bear Rescue Facility (ABRF) and the Elephant Conservation & Care Center (ECCC). Approximately 249 students have visited the centers these past months, and more continue to visit as the new month begins. Vidya Giyan School was established in order to provide more educational opportunities for gifted children in rural communities of India, and hopes to provide a dynamic learning experience for its students.
Our staff has host groups of 20-25 students every week, varying from grades 7, 8, and 9. The children excitedly started out their visit at the ECCC where they were given a guided tour. During this time they had the opportunity to see the various enclosures and witness the everyday chores that are carried out in an effort to care for the elephants. The children were ecstatic to witness the majestic elephants in person, leading to a barrage of questions that the staff was happy to answer.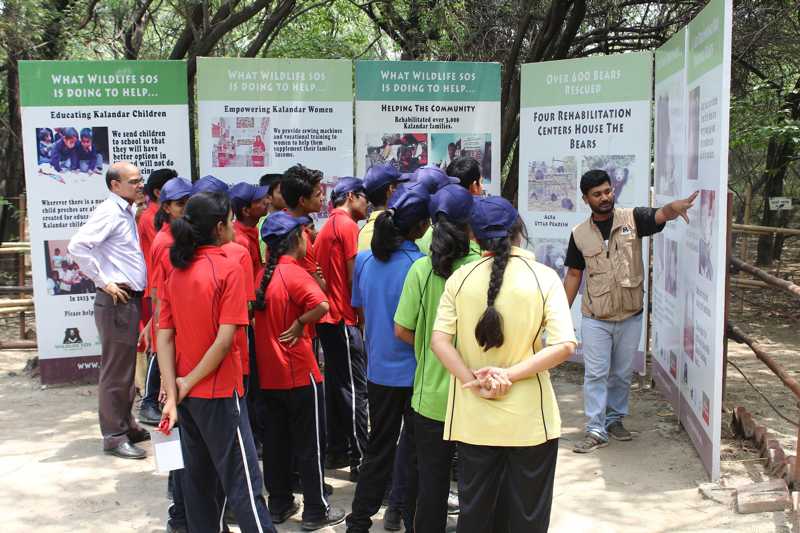 Following the visit at the ECCC, the students were taken to the ABRF where they learned about our sloth bear program. They were taken around the grounds and received an in-depth tour of the facility. Many of them were excitedly pointing and observing the bears playing around, exploring and resting. Part of their visit was also centered on educating the students about the history of dancing bears in India. A documentary that highlighted the brutal aspects of the practice, as well as how it was eradicated was shown to the eager students.  The children were unsurprisingly shocked and sad to find out about the tortured and painful lives that our bears had led prior to being rescued by Wildlife SOS & now residing at our centers.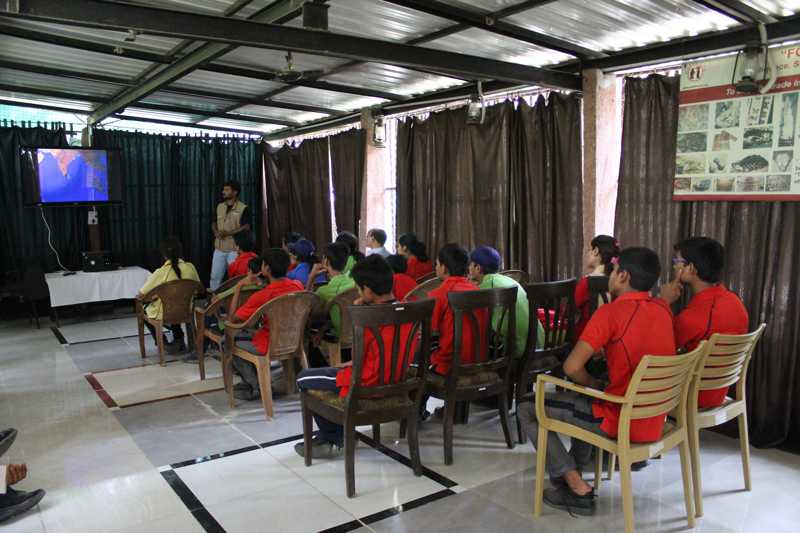 As the visit was wrapping up, the kids were shown important veterinary techniques used by our team. They were given a presentation about the process that was in place to safely tranquilize and treat the sloth bears. Hands shot up at the end of the presentation as they were keen to ask questions about the veterinary team and their practices.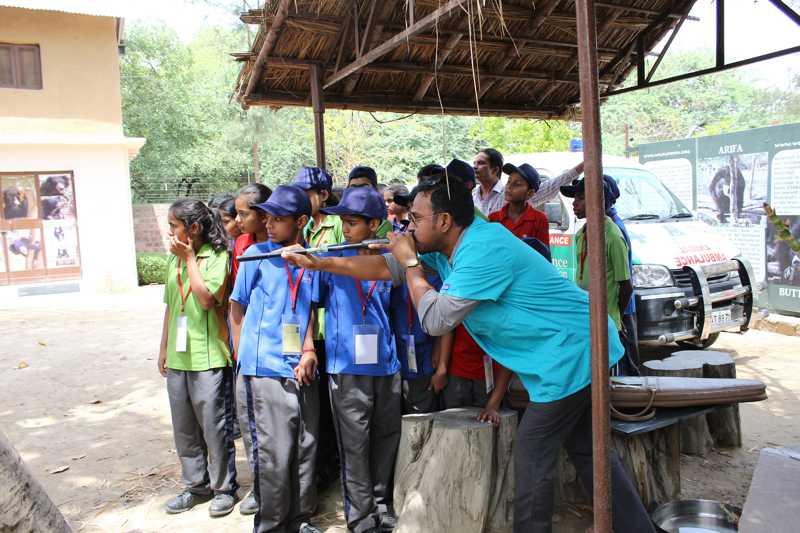 Instilling a love of the natural world in the newer generation is essential to make progress in saving it. Being able to see the enlightened faces of the young ones inspires our team to continuously and tirelessly raise awareness within a variety of communities. Wildlife SOS regularly hosts groups of students locally and internationally for educational tours. If you are interested in making a group trip to our centres, please contact us at: visit@wildlifesos.org.