While working within the field of wildlife, it is imperative to also work with the people surrounding the wildlife. It is the local inhabitants who can create impactful changes, and Wildlife SOS aims to work closely with them in all its locations to build successful and everlasting relationships. An important element to conserve wildlife is by educating people about the importance of their environment. An awareness of one's own surroundings can help people understand the importance of sustainable tourism.
Tourism is one of the most booming industries in the world, but it also encourages a vast influx of pollution, waste, and exploitation of humans and animals. To counter this, Wildlife SOS works toward promoting sustainable tourism along with Responsible Tourism Society Of India (RTSOI). This collaboration aims at promoting cruelty-free tourism to ensure that tourism doesn't promote exploitation of animals or illegal trafficking of wild animals.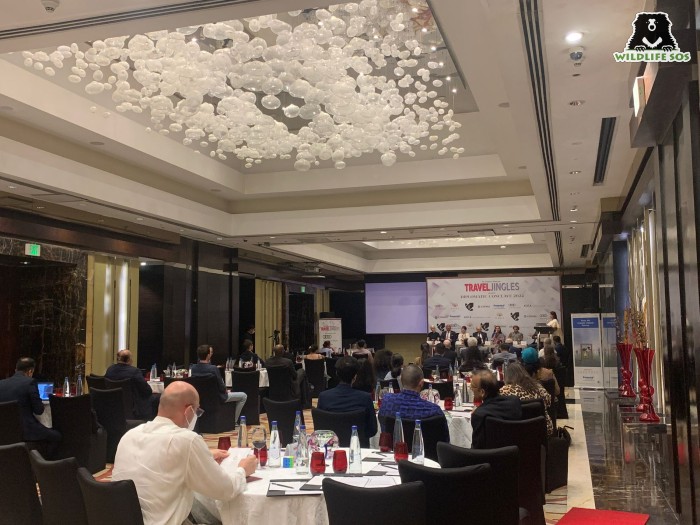 Recently, Wildlife SOS collaborated with Rare India, a community of hoteliers who focus on conscious tourism, to spread awareness on responsible tourism. Rare India invited Wildlife SOS members in Delhi to the Diplomatic Conclave 2022 as well as the Indian Hospitality Network's event Konnect, where the team had a chance to interact with various people in the hotel industry, and ideate on sustainable tourism. Many elephants and bears residing at the Wildlife SOS rehabilitation centres have been victims of tourism exploitation, which has left them with chronic injuries and psychological trauma. To prevent more animals from facing a similar fate, the team is working to create awareness and empathy towards wild animals.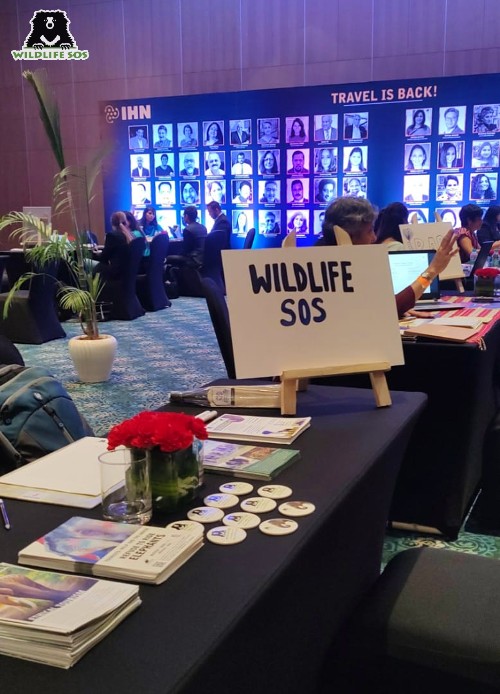 Recently, at the Bannerghatta Bear Rescue Centre (BBRC), a travel agency called Travelopia connected with the team to know more about wildlife conservation efforts in Bangalore. A group of about 25 people from the organisation visited BBRC on World Snake Day to learn more about snakes found in urban spaces. After the awareness workshop, the group was given an educational tour of the centre where they could learn about veterinary care, feeding of our bears and the work done by the bear care staff. The group also took part in some enrichment building activities, one of which included creating a hammock for the Sloth bears. The bear care staff hung the finished hammock and demonstrated its strength to the attendees as well!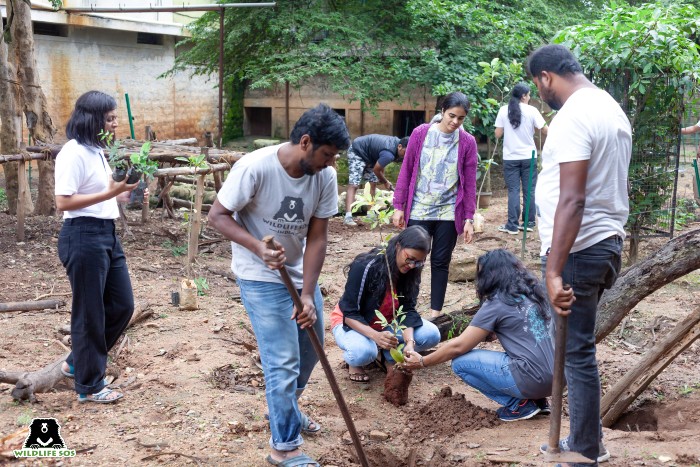 An enrichment building activity makes for a great example on how people can connect with wildlife. When a link between the people and the wildlife of one area is formed, it sensitises people to feel that the care and well-being of wildlife is a part of their responsibility.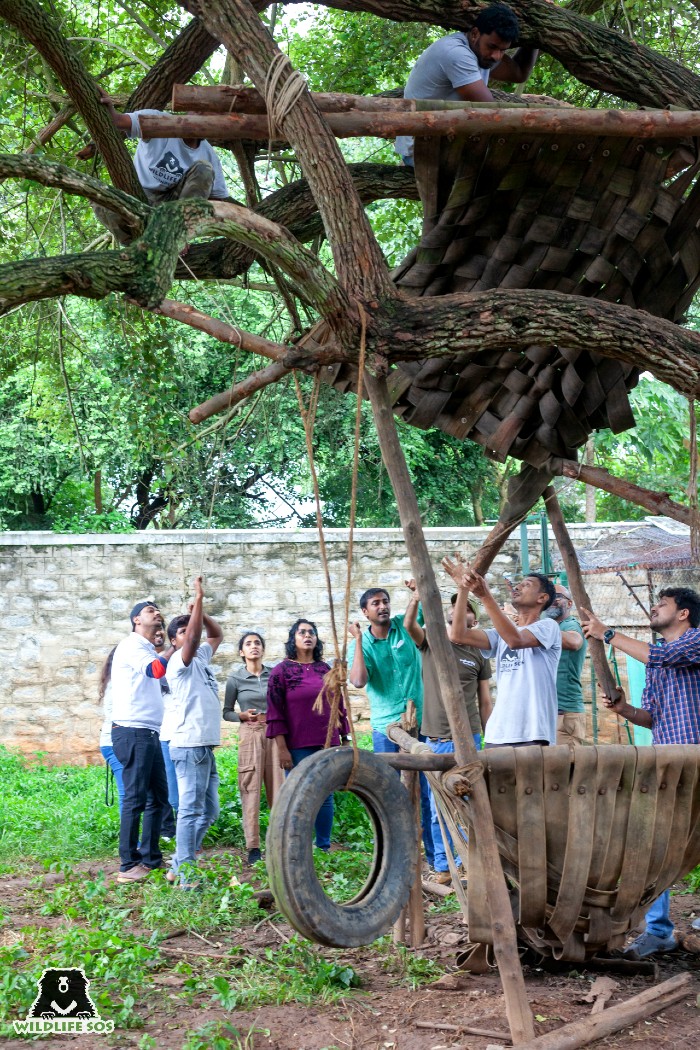 Educational tours, where one can hear the real stories of different animals, go a long way in driving people to conserve wildlife. To support our efforts, you can sign our Refuse To Ride petition.