In her pioneering speech, We Should All Be Feminists, Chimamanda Ngozi Adichie said, "We raise girls to see each other as competitors." Commenting on female bonds, Adieche stated that society teaches girls to constantly compete, losing out on the ability to form tight-knit friendships with one another.
As society progresses, representations of female friendships and iconic girl gangs have proliferated in the media to help us un-learn the stereotypical "mean girls" attitude. Yet, there remains an unopened trunk filled with a plethora of knowledge on forming the ultimate girl gang!
Similar to the human species, scientists found that Asian elephants, too, are social animals that form complex ties with one another. These large mammals live in gender-segregated groups for most of their lives. While bull (male) elephants lead a largely isolated life, female elephants form tight-knit communities. These herds, comprising 6-20 elephants (depending on the food supply), are pivotal to the elephant ecosystem and can teach us a thing or two!
1. Friends in Hard Times 
Research conducted by Shermin de Silva at the Udawalawe National Park revealed that female Asian elephants are associated with a larger set of companions during the dry season when resources are scarce.
The female elephants expand their herd and defend each other in hard times, even going to the extent of scaring away unfamiliar elephants from their water source!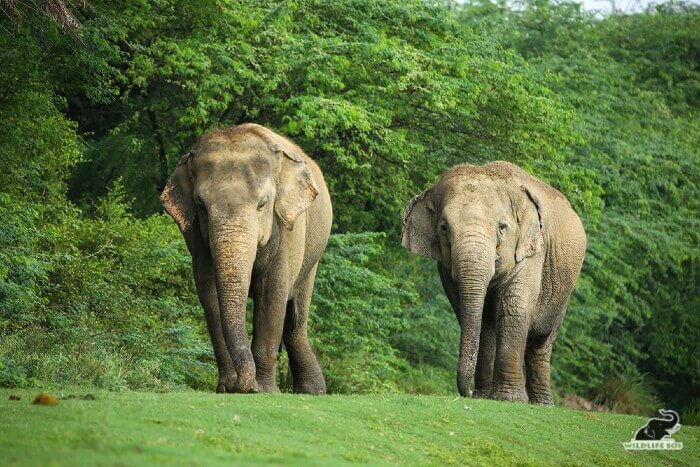 2. No Daily Contact? No Problem! 
The same study found that while elephants often changed companions, they would remain in contact with each other and easily renew their friendships.
Through their ability to track one another over long distances, calling to each other, and recognizing smells – elephants can remain friends, even if they don't see each other for long periods.
As covid-19 ravages the world and makes social interaction scarce, the ability to maintain long-term friendships can be something we can all learn from the female elephant.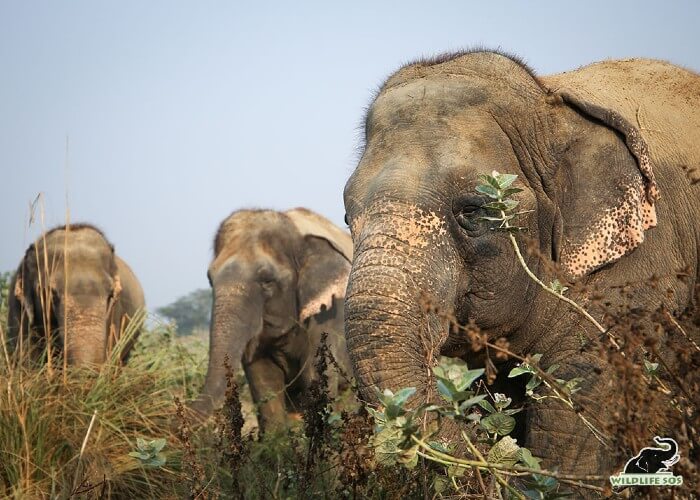 3. More Friends, Less Stress! 
Female elephants continuously protect each other from predators in the wild, providing one another a sense of security.
A study conducted by scientists in the Indian Institute of Science, Bengaluru, revealed that stress in an adult female elephant decreased with the number of female elephants in their herd.
As adult female elephants become mothers, they stress about the safety of their children. A herd with more calves is more susceptible to predators. The presence of matriarchs and other female elephants aids in more effective defense behavior to perceived threats allowing a female elephant to remain calm.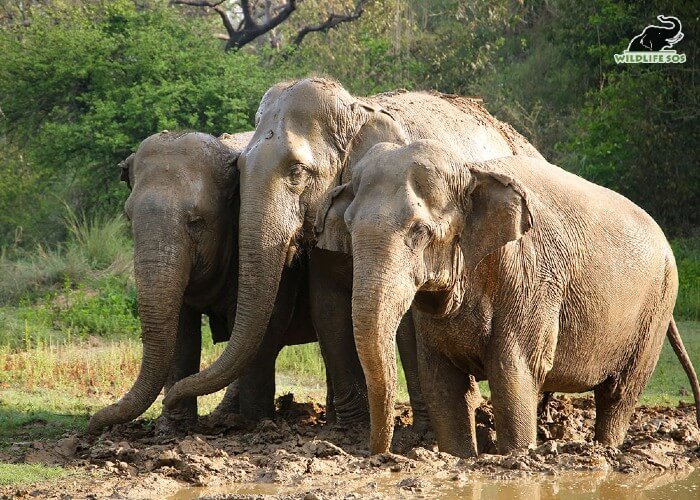 4. Your Baby is my Baby 
Allomothering is a common behavior observed in elephants. Juvenile females adapt vital mothering skills by taking care of the calves of other elephants. They pick up vital skills during their times that they utilize during their own phase of motherhood.
The presence of allomothering has been seen to increase the rate of survival of a calf!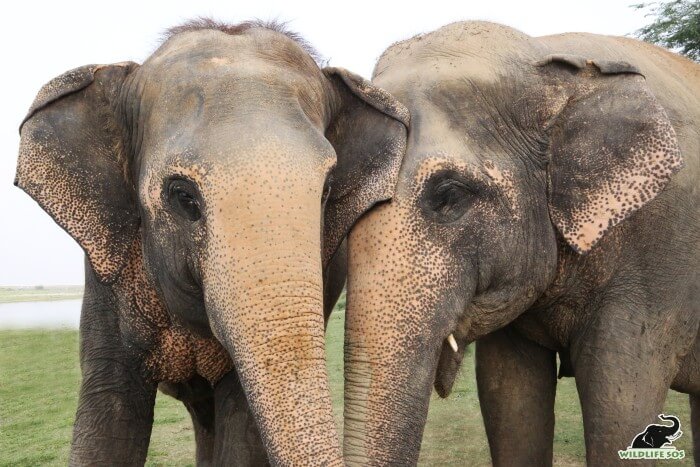 5. Model Behavior 
The presence of role models is essential to normal elephant behavior. Elephants learn through socialization and mirroring of the behavior of other adult elephants.
Whether male or female, Calves stay close to their mothers, learning from them and their female friends. They learn how to socialize, how and what to eat, and even reproductive skills from their mothers and allomothers.
In the absence of correct socializing, elephants can adopt negative behaviors like aggression or even the mounting and killing of other animals! Such behaviors were readily observed in orphaned males.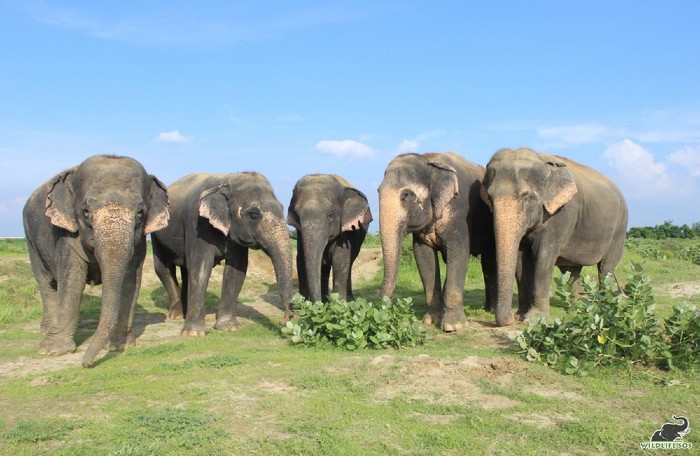 Over the years, Wildlife SOS has rescued various elephants from the grips of the tourism and "elephant begging" industry. After years of isolation, absence of any socialization, and rampant abuse our rescued elephants often show stereotypical obsessive behavior and signs of post-traumatic stress disorder.
What helps our rescued elephants recover and heal is none other than the restorative power of female friendships. We observed that our female elephants, similar to their counterparts in the wild, flourished through finding companionship and role models in others just like them.
Take the example of Holly, Karma, and Kalpana – the girl gang of Wildlife SOS Elephant Hospital's Field of Dreams. Holly arrived at the Field of Dreams in 2018 after being rescued as a begging elephant. She was completely blind and had lived her life in isolation, walking tirelessly on hot roads. Holly's recovery was expedited with the arrival of Kalpana in 2019. Only partially blind, Kalpana took on the role of guiding and caring for Holly. The duo quickly became a trio with the arrival of Karma, rescued as a begging elephant who is also completely blind. The three continue to aid each other in their physical and mental recovery.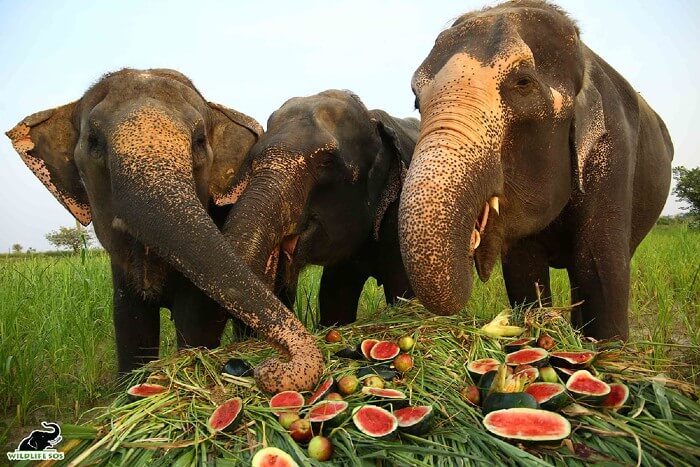 As new rescue elephants find a home in the field of dreams, our elephant care staff and the veterinary team often even play matchmaker! Emma was rescued in 2021 as a processional elephant. Having spent her entire life in isolation, Emma was unaware of ways of interacting with other elephants. Our team took the initiative to introduce the inquisitive elephant to the resident duo – Phoolkali and Maya. The three trumpeted to each other and exchanged gentle rumbles (greetings). Like any friendship, Emma is taking time to open up to Maya and Phoolkali. However, her long journey of physical and mental recovery seems less daunting with her girls at her side.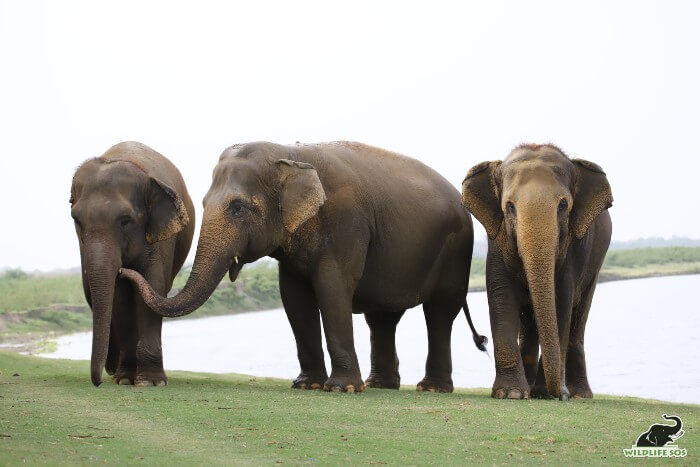 There is no shortage of girl gangs at Wildlife SOS. Chanchal Bijli and Laxmi are the inseparable trio with Chanchal as their wise leader. The three can be spotted swimming or taking leisurely walks with each other, slowing down if one of them is left behind.

The elephant girl gang does it all, from helping each other in raising calves to protecting friends from danger. Maintaining these social structures is integral to the survival of the elephant ecosystem as a whole. Yet, declared an "endangered" species according to the IUCN Red list, the number of Asian elephants is rapidly dwindling. In the last three years, there was an estimated 50% drop in the number of Asian elephants. India plays a critical role in the survival of the entire species as it houses 60% of the world's Asian Elephants.

Click HERE to find out more about what you can do to protect nature's girl gang.