Arya has rightly lived up to her name, especially with her feisty and indomitable spirit resembling the popular character Arya in the TV series "Game of Thrones". There is a certain confidence and grace that sets Arya apart from our resident pachyderms, especially in the way she stands, with her head slightly raised and her curious trunk actively surveying her surroundings. Arya's complete loss made it a little difficult for our elephant care staff to gain her trust, but the pure love and care that she receives makes her aware that we are here to support her in her healing journey!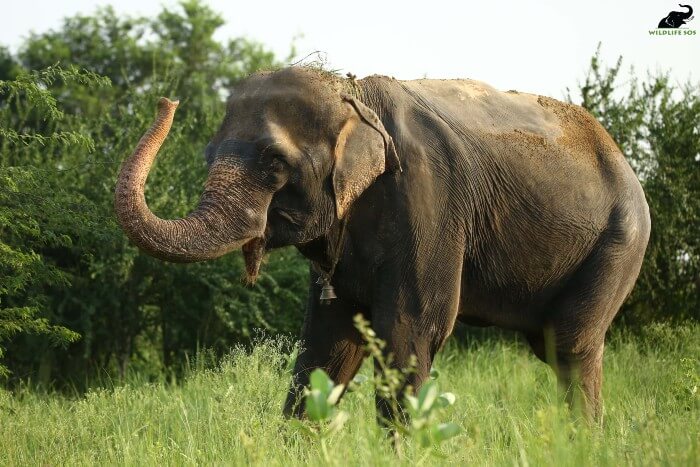 Arya's bond with her caregiver is also strengthening as time passes, and she enjoys her long walks by the riverside with her caregiver being her guiding light. He ensures that the path is cleared off any sharp stones, metal scraps and other material that may further aggravate her sensitive foot condition. Arya continues to receive treatment for the chronic abscess at the base of her tail and the rope-burn injuries on her hind legs with regular cleaning and dressing with an antiseptic ointment.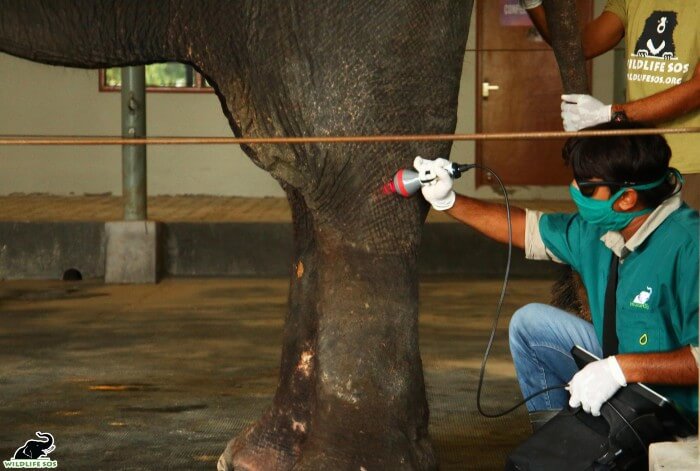 She undergoes medicated foot baths of Epsom salt and turmeric which expedites healing of her delicate foot pads and maintains cuticular health. Arya remains slightly anxious during treatments, due to her blindness but the steady supply of fresh watermelons helps her remain calm.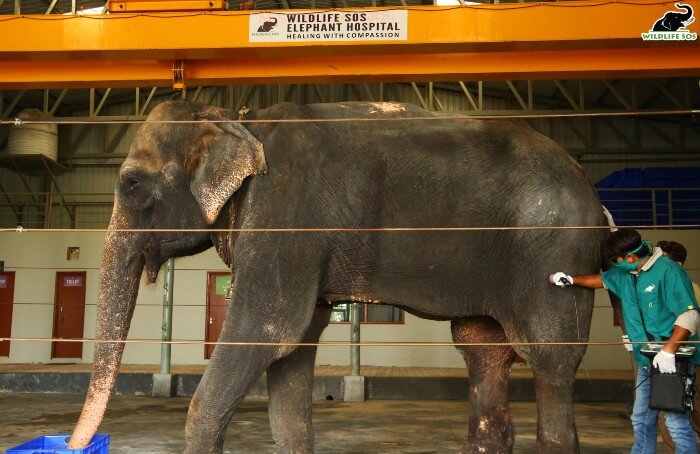 In the sheer adventure that the past month has been, the weather has taken a delightful turn with the conclusion of monsoons and the onset of autumn, making the temperatures dip at the Wildlife SOS Field of Dreams, especially during early morning. Arya is spotted walking along the periphery of her enclosure indulging in luxurious mud baths, during the wee hours of the morning! Additionally, Arya astounded us all with her hidden, playful spirit when she took her first dip in the Yamuna river – she stayed in the river for over 3 hours surrounded by the elephant care staff who were delighted to see this new side! Arya played around in the water and refused to come out, in spite being coaxed with dates and watermelons.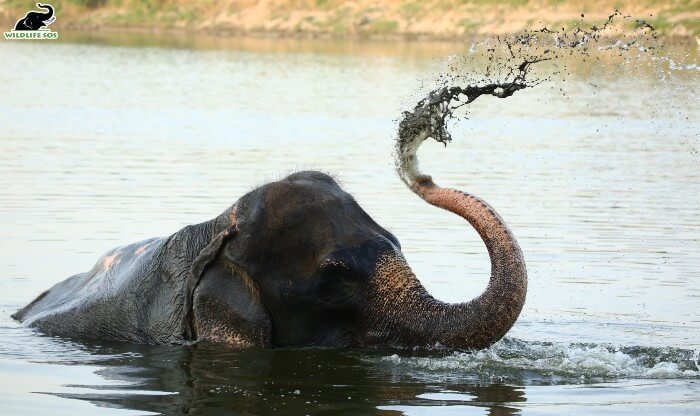 She eagerly looks forward to her evening walks in the hope of a relaxing dip again, making us feel content that she is adjusting well to her home, finally.
In a remarkable moment of relief, Arya finally lay down a few days ago with the support of her mud bed and slept comfortably through the night. Prior to this, she had been catching short naps while standing, or she used to support of the mud bed in her enclosure. Asian elephants tend to sleep even while standing and studies have indicated that they are not heavy sleepers as well. For the elephants under our care, it is the sheer life of exhaustion that makes them rest and have long, relaxing naps whether during the day and even at night!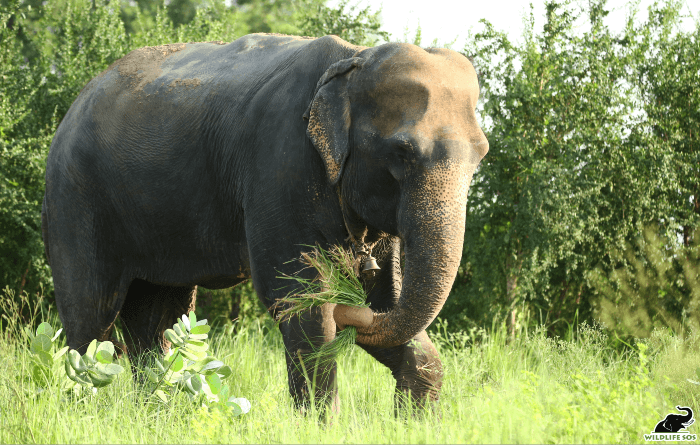 Arya's strength and resilience are commendable, in spite of her complete loss of vision as she takes timid steps in her healing journey. As a completely blind elephant, Arya will require life-long specialised care and treatment at the Wildlife SOS Elephant Hospital, kindly consider becoming a monthly donor and supporting Arya as well as Wildlife SOS in the tough times of the pandemic!