The Indo-Maldives Cycling Expedition flagged off on 10th March 2019. Traversing approximately 500 kilometers, the route covers the Golden Triangle including New Delhi-Agra-Jaipur. Spread across a tenure of 10 days, the Joint Cycling Expedition commenced from the Raisina Hill, New Delhi. As part of the journey, the group halted at Agra and paid a visit to Wildlife SOS' Agra Bear Rescue Facility and the Elephant Conservation and Care Center, where they were warmly welcomed by the staff, who were more than thrilled at the opportunity of meeting the participants.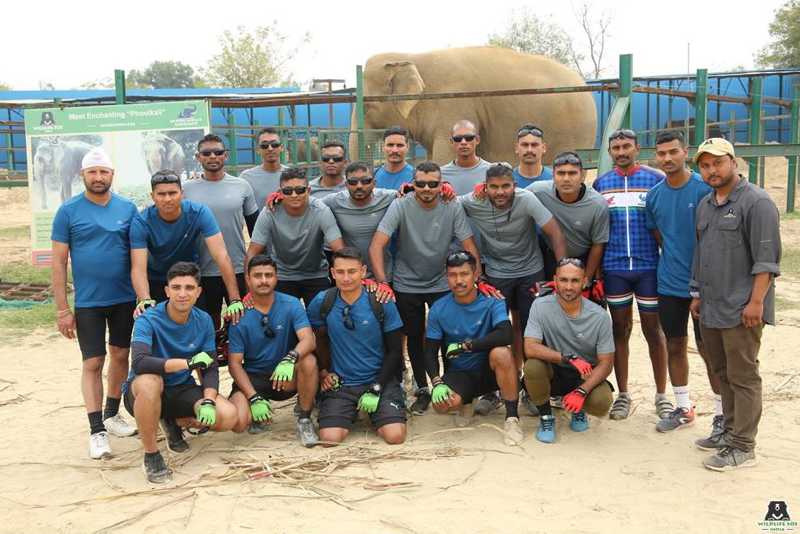 Commencing the tour of the Center, the 20-member group was first enlightened with the organization's history of work.  The Center currently houses 22 rescued elephants, who were in the past subjected to cruelty by their owners. They share a history of being used for begging on the streets, in temples or were being forced to perform in circuses and give joy rides to tourists. Wildlife SOS has not only rescued these injured and sick elephants but is also working constantly towards preventing poaching of wild elephant calves and putting an end to illicit trade and exploitation by private owners. The organization aims at providing the elephants with the greatest of care and first hand medical facilities. The group was showcased a documentary film incorporating the plight of captive elephants in India and were then facilitated to a tour of the Center.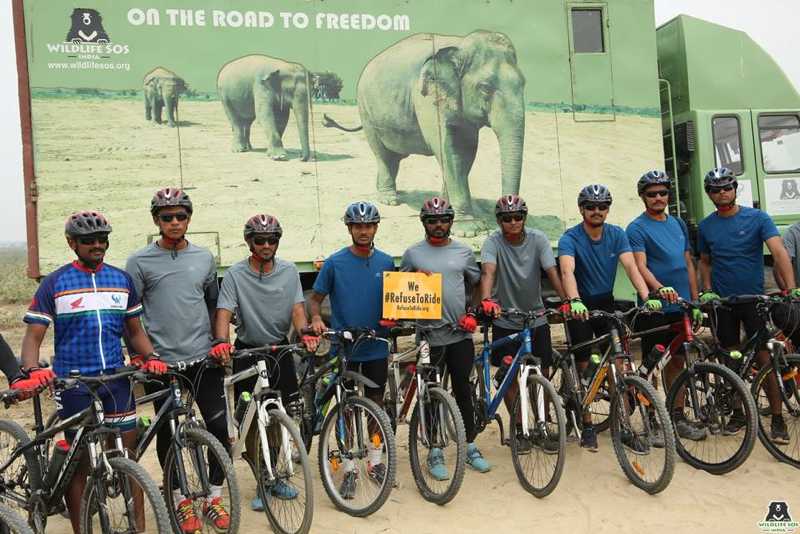 Supporting our ongoing campaign RefusetoRide, the team was keenly interested in gaining insights on the elephant-riding practise in India. Unaware of the torture the elephants endure while being "tamed" for riding, most tourists dream of elephants rides and thus unknowingly contribute to this exploitative industry. The elephants are poached from the wild as calves, kept in isolation and beaten until they become submissive. This cruel process is called 'phajaan' or 'breaking of the spirit'. Following which, once they are deemed "tame" enough to follow commands, they are forced into decades of painful and tedious labor with little or no access to healthy food, fresh water, quality veterinary care or even the basic company of other elephants. Wildlife SOS aims at putting an end to this abusive industry. The group applauded the organization's efforts and showcasing their support, featured a group photo pledging they refuse to ride elephants.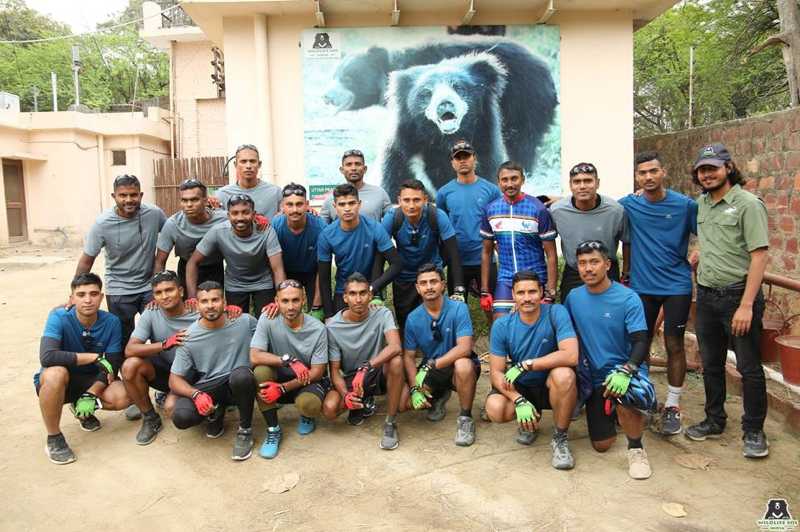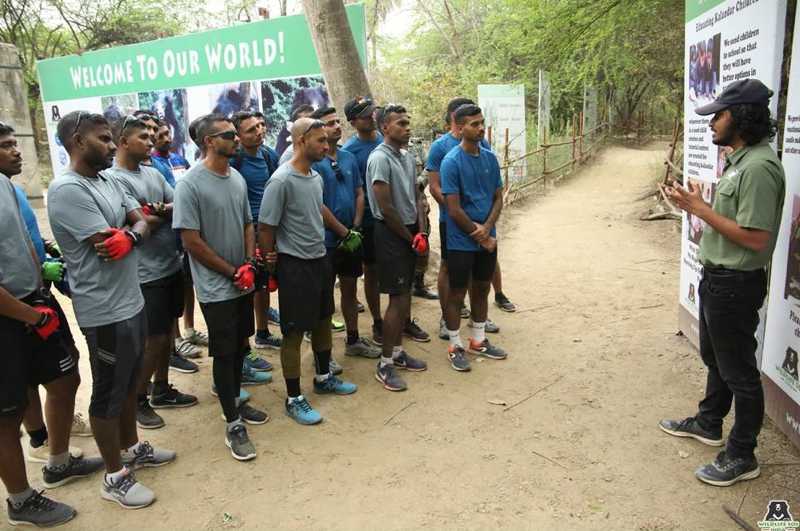 The team then advanced to the Agra Bear Rescue Facility, located on the peripheries of the Soor Sarovar Bird Sanctuary. They were extremely grateful for an insightful tour of the Bear Facility, which currently houses over 180 sloth bears in large forested enclosures, where they receive long term medical treatment and lifetime care. The staff at both ECCC and ABRF was extremely delighted to host the participants of the Indo-Maldives Cycling Expedition.