Extending her support to save the Asian elephants, Miss Universe Great Britain 2018, Dee-Ann Kentish-Rogers appealed to supporters and wildlife enthusiasts to save India's heritage animal and contribute to the efforts of wildlife conservation. Supporting the cause of Wildlife SOS, Miss. Kentish-Rogers visited the Wildlife SOS Elephant Conservation and Care Centre, Mathura. In the backdrop of the plight of Asian Elephants in the Indian sub-continent and the requisite for their conservation, the British pageant Queen spread awareness and lend a hand in promoting their conservation efforts.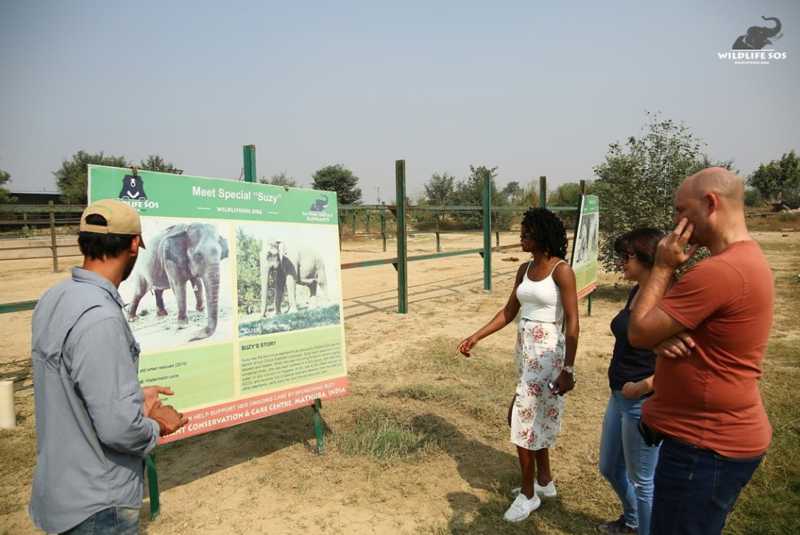 The British pageant queen is a model, a qualified barrister and also a former athlete who contended at the Commonwealth Games on two occasions. Leading by example, she seized the opportunity to visit our rescued elephants in Mathura as part of her current India tour.  Established in 1995, Wildlife SOS runs the World's Largest Sloth Bear Rescue Centre in Agra and an Elephant Rescue Centre in Mathura. Equipped with the state of the art veterinary facilities, the centre is home to over 20 rescued and rehabilitated elephants, and renders them lifetime care and treatment. The elephants were rescued from illegal captivity and circuses, where they were subjected to ill treatment, brutality and were kept in dire condition.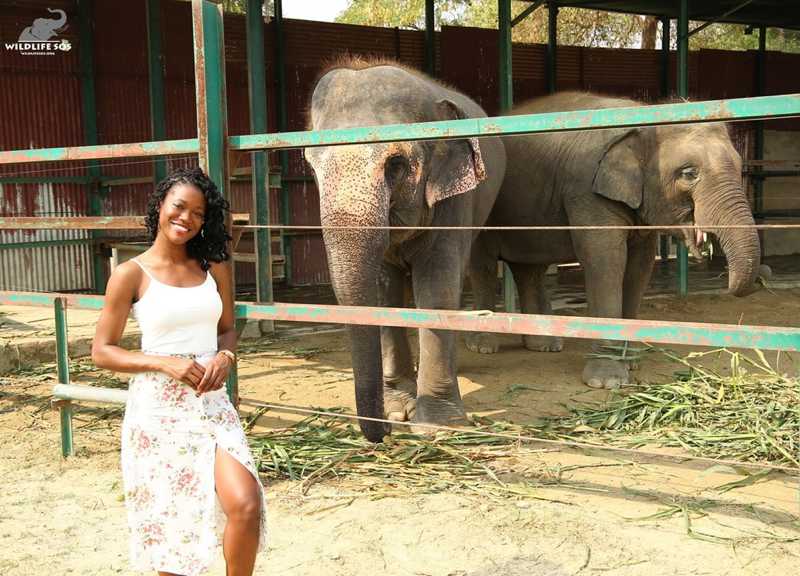 She was delighted to interact with the elephants and was given a tour of the facility by Wildlife SOS' Co-founder, Kartick Satyanarayan  and our field team. Heeding to their painful past, prior to being rescued, Dee-Ann was evidently moved and spent quality time with the resident pachyderms: Asha, Peanut, Coconut and Chanchal.  She also took the time to interact with the veterinarians and staff to familiarize with their efforts in carving a healthier future for our elephants.
Expressing her happiness and to talk more about her fulfilling experience at ECCC, Dee-Ann took to her social media accounts, sharing images from her visit and encouraging people to visit and volunteer for the cause. She conveyed her gratitude towards the organization for their conservation efforts and for giving these majestic elephants a second chance at life.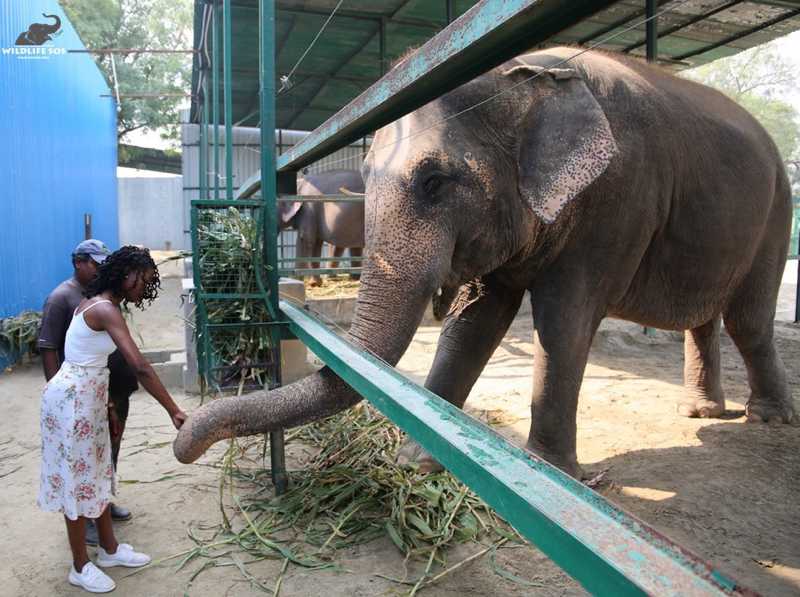 Wildlife SOS recognizes and appreciates the support rendered by prominent young influencers. It gives us immense pleasure in hosting the titleholders of the Miss Universe Great Britain at the rescue Centre for three consecutive years now. It fosters our purpose and aids in reaching out to the masses for collective conservation.