Captive elephants have been a prominent part of India's rich cultural history, where they were tamed to be a ride for the royalty, or used for warfare due to their immense strength. As depicted in the various frescos at the heritage sites, elephants can be seen ordained in heavy, colourful decorations. This history has added to grandiosity about tamed elephants; the repercussions of this tradition can be seen today as well as this magnificent species continues to suffer in shackles of captivity.
India is home to over 50% population of Asian elephants in the world, making India the last strong-hold of Asian elephants. However, in their last safe haven too Asian elephants are facing a threat to their survival from all sides: their homes are shrinking, they are being hunted for their body parts, their migratory corridors are falling prey to development. However, there is another important threat to their survival which is often overlooked- the poaching of healthy young elephant calves from their herds to use them for exploitative commercial activities.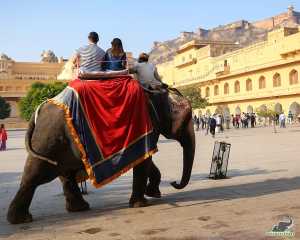 Every year a large footfall of tourists comes to India and for most tourists, an encounter with elephants is a must-have experience. Unfortunately, instead of going and seeing elephants in their natural habitats, tourists are more often than not led to captive elephants that can be found begging on the streets, participating in temple ceremonies or giving rides at tourist hotspots. These elephants are decorated heavily with heavy ornaments and elaborate patterns are painted over them in attractive colours. All this is done to add to the grandiosity and royalty about elephants, which tourists desire to experience. Amidst all this pomp and show a tourist forgets to ask an important question: How did this elephant get here?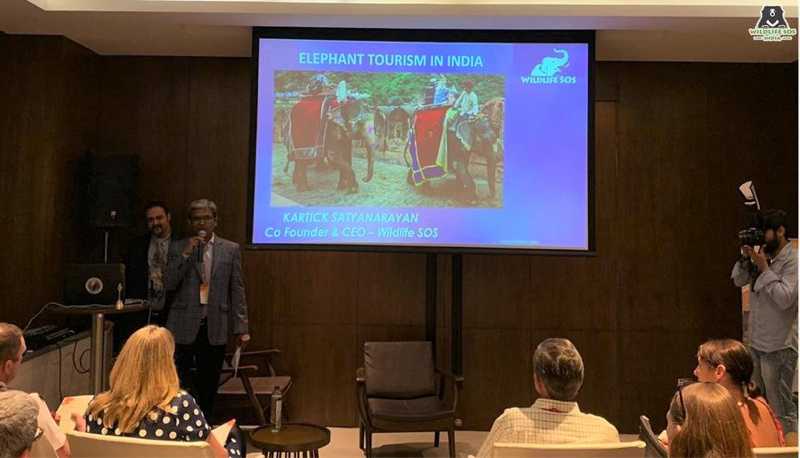 Lack of information about what goes behind making an elephant tamed has greatly contributed towards incentivising the capture of young calves from the wild. An average tourist is unaware of the brutality that a "trained" elephant faces. This brutality begins right from the moment it is snatched from the protection of its mother, following which the elephant is kept in a tight squeeze trap, or kraal, where it is starved for days. Merciless beating to make it tamed is also added to its daily routine till the calf's wild spirit is broken completely and it becomes totally submissive to the command of its keeper. After this, the elephant does anything that is asked for : strap a heavy howdah on its back, walk endlessly on hot roads, bless people on the streets or grace religious ceremonies jam-packed with people. Suffering becomes synonymous with life for them, as their well-being is severely neglected and they often find repose only in death.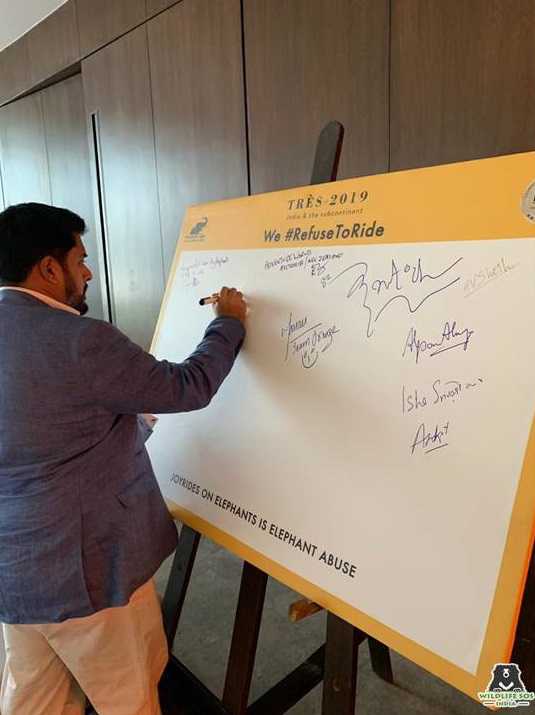 Moreover, a tourist often does not realise the very irresponsibility of indulging in these exploitative elephant experiences. By normalizing and supporting the captivity of elephants, a tourist also unknowingly hampers the on-ground conservation efforts to maintain a healthy elephant population in the wild. These elephants even after rehabilitation cannot be released into the wild again as they never learnt the important survival skills from their herd. As such tourists shoulder an important responsibility of making ethical travel choices that do not exploit voiceless beings. This responsibility is mutually shared by tour operators and travel companies who organise tours across India and often include activities such as elephant riding in the itineraries of their travellers.
In 2018, Wildlife SOS launched its RefuseToRide campaign that aims at educating the public about the truth of elephant joyrides in Jaipur and all across the world. With the creation of one-stop information deck, tourists can access information about elephant joyrides and can as such make informed choices while travelling to India.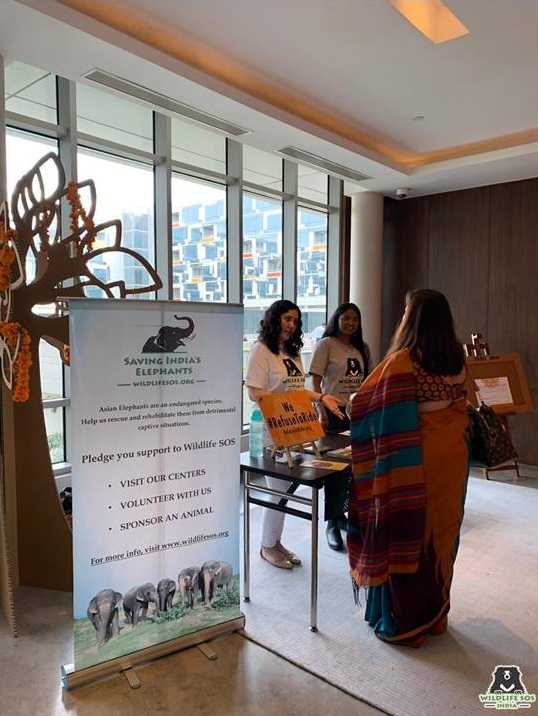 On the 29th of March, our co-founder Mr Kartick Satyanarayan was invited to speak at a two-day conclave- Très 2019, at Andaz Delhi (Hyatt). The two-day conclave provided a platform for domestic and international travel agencies to support the principles of sustainable and responsible tourism. Wildlife SOS collaborated with RARE India to promote the global code of ethics for tourism by shedding light on the dark truth behind joyrides in India. The conclave was attended by senior functionaries, decision makers and stakeholders from over 15 nations.
Co-founder Kartick Satyanarayan took this opportunity to talk about RefuseToRide campaign and about the importance of embedding ethical codes into the budding tourism industry. He highlighted the torture that an elephant undergoes in order to become rideable and the several illegalities in this exploitative industry. By talking about the shocking assessment by Animal Welfare Board of India in 2018 about elephants giving rides at Amer Fort, Kartick Satyanarayan concluded the talk with an emphasis on the responsibility of tour operators towards promoting ethical animal experiences.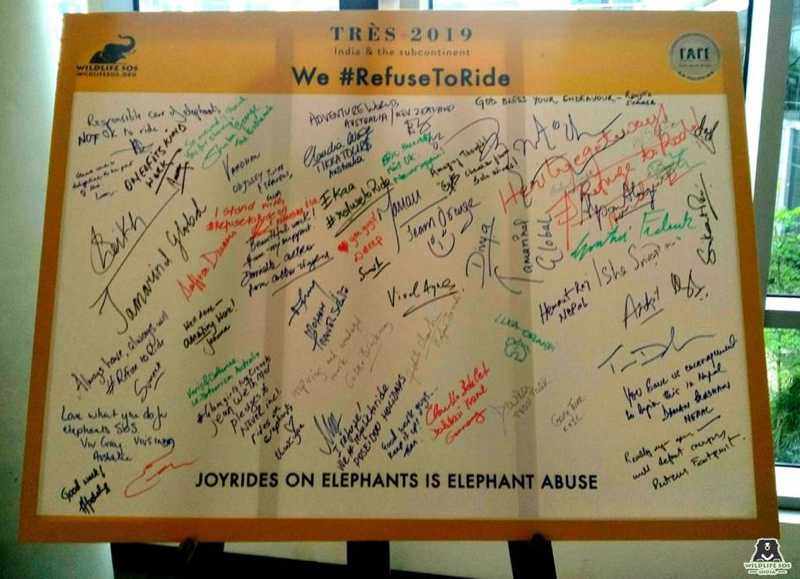 After the informative session, delegates asked several questions about this exploitative practice. Evidently moved by the talk, the delegates proceeded onto to pledging their support to RefuseToRide. Please sign the petition here:
In order to bring an end to the captivity of elephants, such talks are essential as they help in spreading the important message of RefuseToRide right at the heart of the industry. Wildlife SOS is grateful to RARE India for giving us the opportunity to talk at Très India 2019.