People often talk about the bond two people share after going through a similar life-changing experience. For two resident elephants at the Elephant Conservation and Care Centre (ECCC), this is a fact of life they know too well. In this case however, their shared experience happens to be a traumatic one.
Maya, our approximately 48-year-old elephant, was rescued from a circus approximately 13 years ago. With the whip of a stick, she was forced to 'dance' and entertain an audience. Now, for more than a decade, she has been living her life at ECCC where she is being provided proper care with a nutritious diet.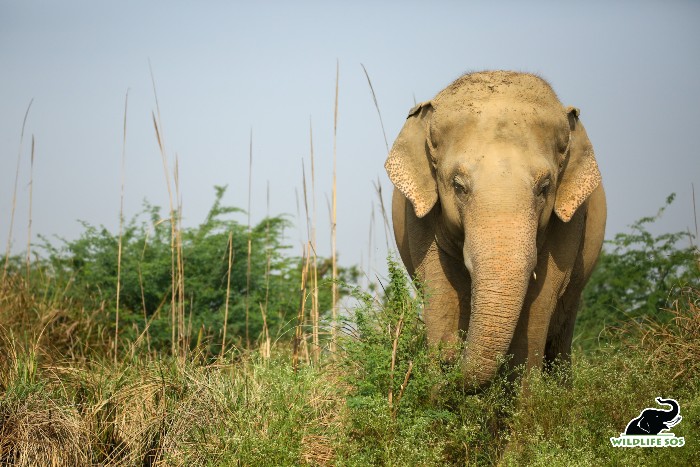 Nearly two years later, Maya was joined by Phoolkali after she was rescued by Wildlife SOS as a begging elephant. In spite of being blind in her right eye, she was made to beg on the streets until she was both physically and mentally tortured. Now at approximately 66 years of age, Phoolkali is among the wise and older elephants under our care.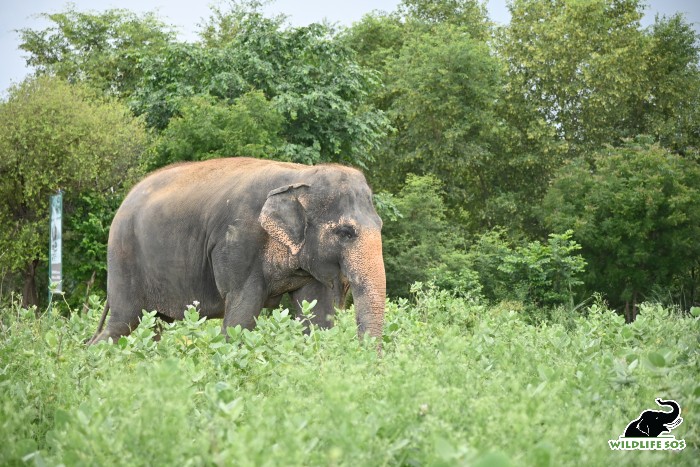 Their friendship took off from the first day they were introduced to each other in 2012. Since then, they have been living together, and the stories of their love, compassion, and support towards each other have always inspired everyone at the centre.
Maya and Phoolkali have been inseparable. Going on walks together over the years has become one of their favourite forms of activities. Phoolkali was used to roaming around the streets as a begging elephant after being tortured by a bullhook. She knew that if she obeyed and walked on harsh surfaces, she may have the chance of being fed by her captor. At ECCC, she was quick to accept the treats her caregiver offered her during her walks. The big difference was that now, Phoolkali was walking on soft and tender earth instead. While Phoolkali was experiencing this under safety and comfort, Maya took to following her footsteps closely during their walks together. She would observe Maya's reaction to her kind caregiver. Soon enough, both Phoolkali and Maya became highly cooperative with their own caregivers who work together and eagerly awaited their daily walks!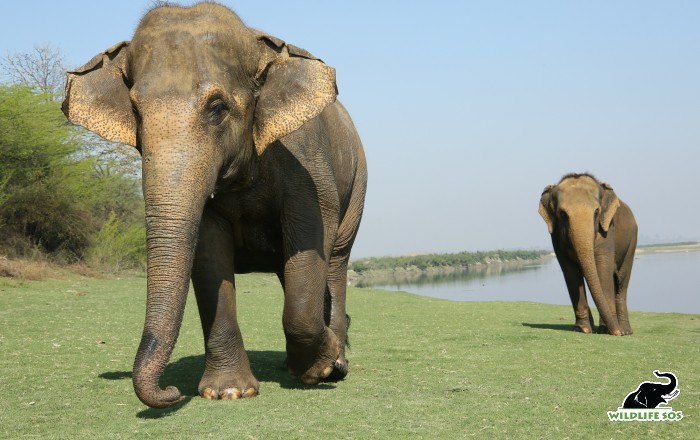 Phoolkali thoroughly enjoys going into the water, be it in the pool in her enclosure or the hydrotherapy pool at the centre. Her caregiver is aware of her excitement when he gives her a bath too! Both Maya and Phoolkali often get their showers together after their walks. While Phoolkali has plenty of fun, her companion, Maya, feels ticklish and keeps moving around!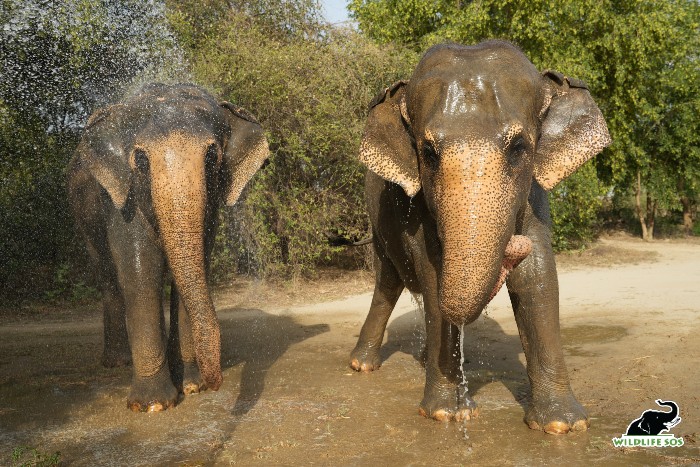 This duo was introduced to another majestic pachyderm in 2021: Emma. Emma had been rescued from a life of walking on hard, cemented roads due to which her foot pads were severely injured. She would be painted with bright colours to make her visually appealing while trudging on streets.
In the initial days, Maya was very possessive of Phoolkali, and would counter Emma's presence. However, Phoolkali would step in to support Emma and make her feel more comfortable. Phoolkali's sincere nature made it easier for Emma to be around them, and it wasn't long before Maya graciously accepted Emma in their group.
The three pachyderms often go on walks together and ensure that none of them feel left out. This always makes for an amazing sight at the centre, and the caregivers appreciate the mutual understanding shared by the trio.
Occasionally, Maya can be seen becoming territorial, and displays displeasure when Phoolkali may not be giving her enough attention. But this act never lasts long because Phoolkali, being the elder one, is sure to soon calm Maya down and reassure her of their special bond!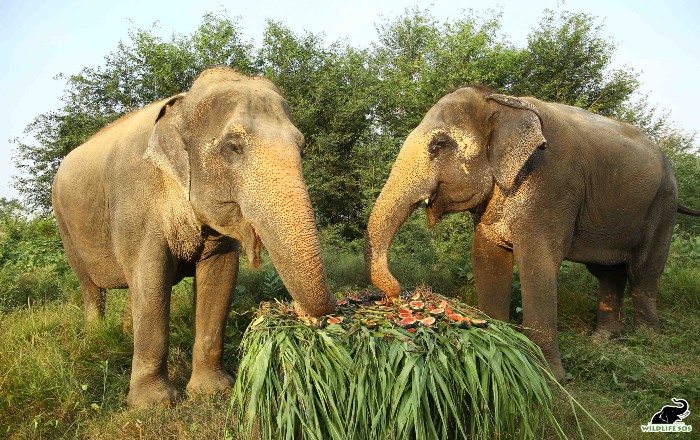 Not only do they walk together, Maya and Phoolkali eat together as well! In the early days of their friendship, mischievous Maya would finish Phoolkali's share of food right after finishing her own. Phoolkali has always been a perceptive elephant, and was quick to realise how fast an eater Maya is. So, she would take her food to the side to enjoy it at her own pace. This soon became a playful act between the two, and witnessing their strengthening companionship makes us all realise how special their sisterhood is!
Ever since their rescues, constant medical care and affection has always been provided to Maya and Phoolkali, but it is the inseparable, intimate and mighty friendship they have formed that has been truly awe-inspiring. Such close companionship is very difficult for elephants to nurture after having gone through traumatic pasts. Everyone at the centre is always amazed by the tenderhearted behaviour both Maya and Phoolkali show towards each other and the strong connection they have.
To support these two best friends, you can now sponsor Maya and Phoolkali!